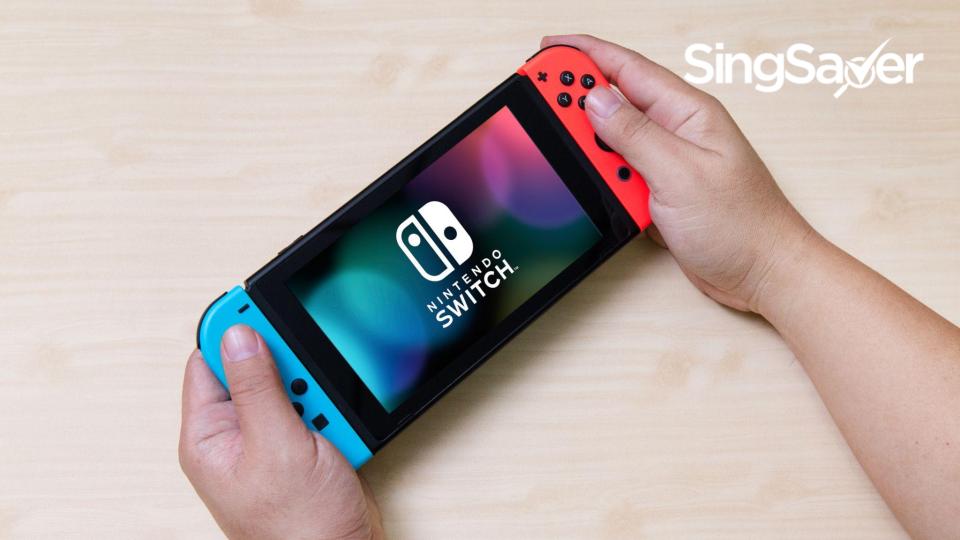 With such an extensive collection of Nintendo Switch games available, it's easy for games to get lost in the shuffle. It's a shame though, as there are quite a few hidden gems that players tend to overlook.
Unless you're living under a rock, you probably would've heard of Nintendo Switch. The gaming console, which exploded in popularity in Singapore during the circuit breaker period, infamously saw its prices soar through the roof during 2020's circuit breaker when everyone was scrambling to find entertainment while stuck at home.
The Nintendo Switch, which currently retails at around S$450, was selling at an extravagant price of above S$700 back then.
Two official Nintendo stores to be launched in Singapore in October 2021, pre-orders for Nintendo Switch OLED now open
On 7 September, Convergent Systems announced that two official Nintendo stores will be launched in Singapore in October 2021. They will be launching on two local e-commerce platforms, with Shopee going live on 8 October, and Lazada on 16 October.
In the same post, it also announced that pre-order for the Nintendo Switch OLED is now open and the gaming console will be available from 8 October onwards.
---
Thinking of getting a Nintendo Switch? Now's your chance to get your hands on a Nintendo Switch (worth S$499) FOR FREE when you sign up for a Citi credit card with SingSaver!

SingSaver's Exclusive Offer: Enjoy 3x chances to win your share of up to S$200,000 in prizes in our epic 101! Milestone Giveaway, including S$5,000 bonus cash each week on top of ongoing promotions. Valid till 20 December 2023. T&Cs apply. Click here to check out our past Lucky Draw winners!
Receive an Apple iPad 9th Gen 10.2 Wifi 64GB (worth S$503.65) or Dyson Supersonic (worth S$699) or Dyson V8 Slim Fluffy (worth S$509) or S$300 cash via PayNow upon activating and spending (min. S$500 spend) within 30 days of card approval. Valid till 14 December 2023. T&Cs apply.
Plus, enjoy up to 2% cashback on all qualifying spend and up to S$656 cash when you apply for the Citi Cash Back+ card and join Citi Plus. T&Cs apply.
Our Best Deal Guarantee promises you the best deal only with SingSaver. If you find a better offer elsewhere, submit a claim, and we'll reward you with double the difference. Valid till 7 January 2024. T&Cs apply.
9 underrated Nintendo Switch games
If you own a Switch, or have been considering purchasing one, then games such as Animal Crossing: New Horizons, Stardew Valley, Doom: Eternal and the Monster Hunter series shouldn't be new to you, but with over 4,000 games on the Nintendo eShop (and counting), here's a handful of small but fun games to add to your Switch arsenal.

Note: All prices are based on Nintendo's US eShop. Be sure to keep an eye out for regular deals!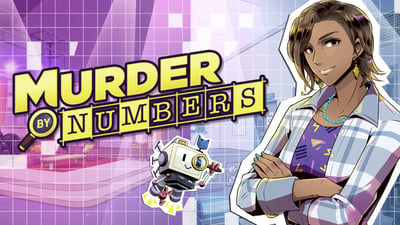 Murder by Numbers
Genre: Adventure / Puzzle
Developer: Mediatonic
Publisher: The Irregular Corporation
Number of players: 1
Price: US$14.99
Demo available: No
Love the theme of Phoenix Wright: Ace Attorney and the thrill of solving Picross (Sudoku-like) puzzles? Step into the shoes of Honor Mizrahi, a TV detective who has to star in her own murder mystery when her boss is murdered. Together with your robot companion, SCOUT, clear your name and uncover a dark conspiracy set to the look and tone of the 1990s!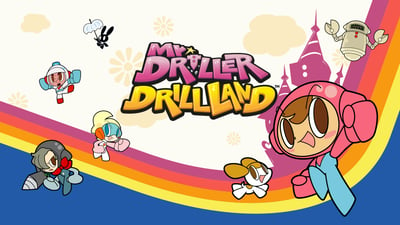 Mr. Driller Drill Land
Genre: Arcade / Puzzle
Developer: INFINITY
Publisher: BANDAI NAMCO Entertainment
Number of players: Up to 4 players
Price: US$29.99
Demo available: Yes
Love digging? Great! Because you're going to… dig this game. Mr. Driller Drill Land is a simple, arcade-like game with one objective: dig as deep as you can. Easy to learn, and slightly more difficult to master, this is one game everyone of all ages can dig into without much effort! Up to four players can play at once.
PixelJunk Monsters 2
Genre: Strategy / Tower Defence
Developer: Q-Games
Publisher: Spike Chunsoft
Number of players: Up to 4 players
Price: US$14.99
Demo available: No
As far as tower defence games go, this is a fuss-free entry for anyone looking to hop into the genre, or veterans just looking for a fun and easy experience. You play as Tikiman, building towers to defend your Tiki Hut (where the little Chibis hide) from the ever-growing monster hordes. It's not a terribly long game, and having the option of either enjoying it with friends on the couch or connecting with other players online is a great plus point.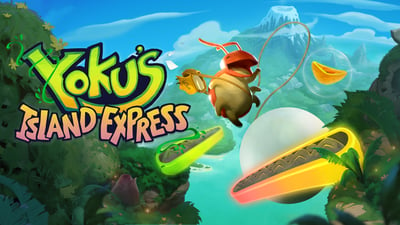 Yoku's Island Express
Genre: Action
Developer: Villa Gorilla
Publisher: Team17
Number of players: 1
Price: US$19.99
Demo available: Yes
Do you like Metroidvania games where there's an open world and exploration is key? Pinball? How about being a mailman mailbug? If you fit all these rather specific qualifiers, you're going to adore Yoku's Island Express. You play a pinball-welding bug, going around making deliveries, and you mainly move around via pinball mechanics. Yes, you get to whack giant bosses with your ball too.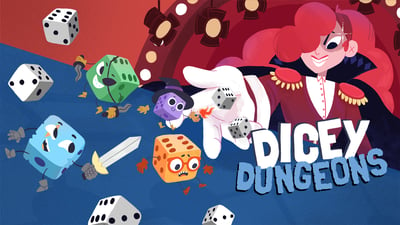 Dicey Dungeons
Genre: Adventure / Board Game / Strategy
Developer: Distractionware Limited
Publisher: Distractionware Limited
Number of players: 1
Price: US$14.99
Demo Available: No
This is one of those games where the name is literal. Dicey Dungeons doesn't simply refer to a dungeon that's dangerous; rather, you are the dice. In a dungeon. And it's a dicey situation. Play as one of six characters (who were turned into dice by Lady Luck), and with their own unique abilities, fight to escape from her dungeon once and for all! If you love roguelites and strategy in one little package, you're going to love Dicey Dungeons.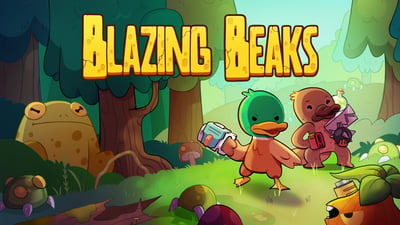 Blazing Beaks
Genre: Action
Developer: Applava
Publisher: QubicGames
Number of players: Up to 4 players
Price: US$14.99
Demo available: No
Another roguelite game, but with an interesting twist. You play as different species of avians and mammals with beaks, fighting to save your homeland from an array of monsters. The twist? Monsters drop artefacts that are detrimental to you, such as lowering your movement speed or damage. You can exchange them for positive artefacts whenever you chance upon a shop, but balancing the risk and reward with a decently high skill ceiling is part of the game's charm.
Also, the penguin is adorable.
One Step From Eden
Genre: Action / Strategy
Developer: Thomas Moon Kang
Publisher: Humble Games
Number of players: Up to 2 players
Price: US$19.99
Demo available: No
This is the last roguelite I'm featuring, I promise! The premise is simple: build a deck and engage in real-time action on a Mega Man Battle Network combat system. With over 200 spells, over 100 items and nine playable characters, there's a lot of fun to be had with this game. In addition, take a friend along to cooperate or compete against! Going to Eden has never felt this nostalgic.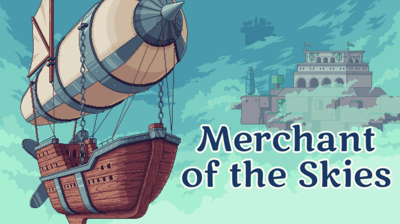 Merchant of the Skies
Genre: Adventure / Simulation / Strategy
Developer: Coldwild Games
Publisher: AbsoDev
Number of players: 1
Price: US$14.99
Demo available: No
Tired of fighting monsters and baddies? How about being a trader and captain of your own flying ship? Discover trade routes, produce your own goods, become rich and establish a trade company! It's an experience that's anywhere between six to 10 hours long (depending on how much you attempt to stretch the sandbox experience), but a welcome one at that if you're looking for a slower-paced game.
CrossCode
Genre: Indie / Role-Playing / Action
Developer: Radical Fish Games
Publisher: Deck 13
Number of players: 1
Price: US$19.99
Demo available: No
As far as action RPGs go, this is one of the smoother ones I've seen. It takes the old school style of 16-bit SNES graphics and combines it with varying puzzle mechanics, a strategic combat system, and a story that'll linger in your mind far longer than it should (hey, that's a good thing). Don't be fooled by how simple it looks; expect to easily spend 60 to 100 hours on this game alone.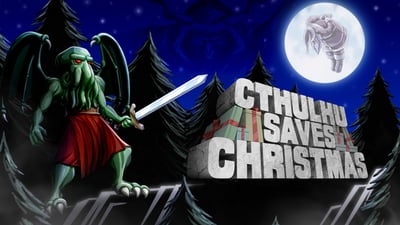 Special Mention: Cthulhu Saves Christmas
Genre: Role-Playing
Developer: Zeboyd
Publisher: Limited Run Games
Number of players: 1
Price: US$9.99
Demo available: No
Remember Japanese RPGs and all the tropes that came with those? Or how Cthulhu is an eldritch tentacled horror? With this game, it's a little bit different. You play Cthuluhu, our anti-hero who's forced to save Christmas. If, like me, you enjoy an endless barrage of punny, dad and fourth-wall breaking jokes, you will absolutely love this little gem of a game.
With inputs from Jeremiah Ding
Read these next:
Top Credit Card Promotions And Deals On SingSaver
The Real Cost: Being An Avid Gamer In Singapore
7 Best Desktop Gaming PCs For Work Under $3,000
6 Best Gaming Chairs Under $400 In Singapore
Gamer Deals Under $2,500: Gaming Laptop