From portable, foldable mahjong tables to professional, automatic ones, here's a list of tables and tile sets to buy for mahjong addicts in Singapore.
Mahjong is undeniably gaining popularity among younger players in Singapore — just open your Instagram app on a weekend night for proof of that.
One of the reasons why this traditional Chinese game is so commonly played nowadays is because 1) only four people are needed to play, and 2) it's fun for the group for hours on end (only if you don't lose money).
After playing at a friends' house for some time, you might consider getting a set of your own — it'll cost you less in the long run (imagine all the Grab rides home on top of your losses) and you can just walk back to your room after an all-night session.
Last updated on 16 January 2023. Mahjong tables and tiles listed here are subject to change without prior notice.
What is mahjong?
For the uninitiated, mahjong is a popular Chinese game commonly played by four players. The game is played with a set of 144 tiles, with each player receiving 13 tiles each. In order to win, you'll have to form a complete hand with the fourteenth tile either self-drawn or discarded by other players.
How to pick your mahjong table
The type of mahjong table and tiles you should get all depends on how often and professionally you play. People who play often (more than once a week) can invest in an automatic table but the price can cost around S$1,000 and up. Such tables are fancier, with most of them including automatic shuffling of tiles and USB chargers.
People who play less often can opt for a regular table (yes, the one with the iconic green top) with its price hovering around S$60 to S$80. If you're living in a BTO with limited space, you can go for a foldable or portable table, which we'll talk about later.
From one mahjong player to another, here are the top mahjong table and tile sets, across a budget range, for you to choose from for your next mahjong session.
Top seven mahjong tables to buy in Singapore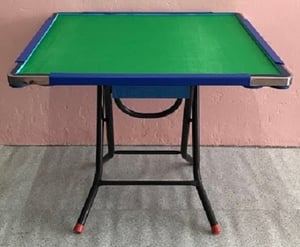 The classic, foolproof mahjong table. At S$63, this table comes with four chip drawers, ashtrays, cup holders as well as added padding for resting your arms.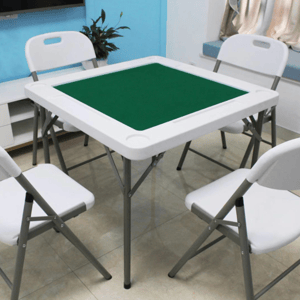 This mahjong table is lightweight with foldable legs for easy storage. The only downside is that it has no chip drawer.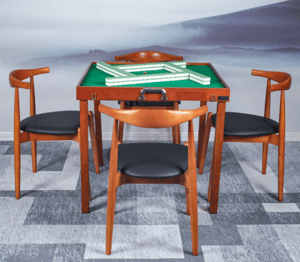 I have the exact same mahjong table, and let me tell you, it's one of the greatest inventions for mahjong addicts ever. This nifty product folds up like a suitcase, making it super convenient to bring almost anywhere, from a friend's house to staycations.
I love it because not only does it come with chip drawers, but it is also made out of wood, which makes it super stable. When set up, it becomes a regular sized-table so you don't have to deal with mini mahjong tiles which, let's be honest, are not as enjoyable as the normal tiles you'd usually play with.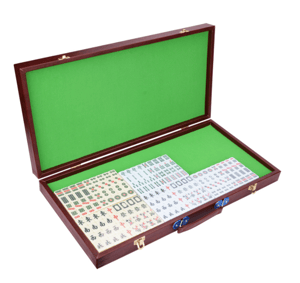 If you're on a budget and don't mind playing with small tiles, this one's for you. With its 50 x 50cm dimensions, this board is foldable and can be easily carried by hand.
Simply open this on top of any of your existing tables, and start your game. As this is a mini-sized board, you'll require mini tiles to play.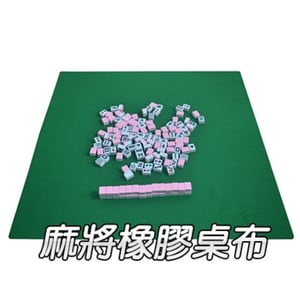 For players who only need the mat's smooth nylon surface, this mahjong mat will meet your needs. Alternatively, this is also a great way to refresh your current mahjong table and make it look as good as new — much cheaper than buying a completely new table.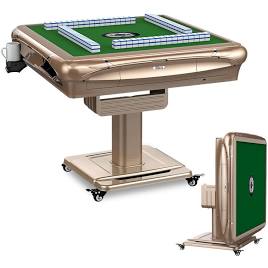 This is a fully automatic mahjong table that helps you shuffle your dice, tiles and distribute them with a click of a button. This mahjong table comes with the full tile set, chips as well as a wind indicator. The best part? This mahjong table comes with a USB charging port so you can charge your phone while playing at the same time. Great for TikTok mahjong live streamers and regular players.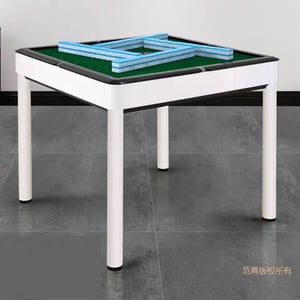 One big turn-off for many people thinking of getting an automatic mahjong table is how heavy it is and the amount of space it takes up, especially for HDB dwellers. You can consider getting this elegant two-in-one mahjong table, which also acts as a dining table when you're not playing.
Features:
Latest model with roller coaster loading mechanism instead of normal elevation loading
which
Local three-pin plug, no need for adapter
Two sets of magnetic mahjong tiles
No waiting time required to shuffle tiles
A2 local mahjong tile size (size 36)
Singapore version with wind, flower and animal tiles
Integrated cup holders
USB charging ports for charging handphones
Chip drawers
Handphone storage drawer
Quiet operation
Free delivery
Top eight mahjong tile sets to buy in Singapore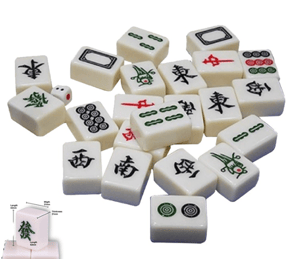 With dimensions of 42 x 31 x 21mm per tile, this bigger-than-usual set makes it the best for those who catch themselves squinting at the tiles.
Includes:
Standard mahjong tiles
Animal tiles
Fei tiles
Free dice
Mahjong bag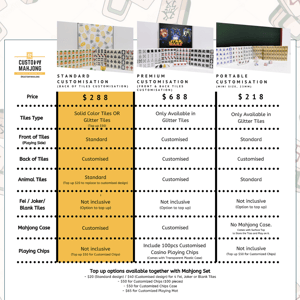 Customise your mahjong tiles (both front and back) however you want with CustoMY Mahjong Tiles. It's the perfect gift for mahjong lovers! Here's their price list and what each set includes: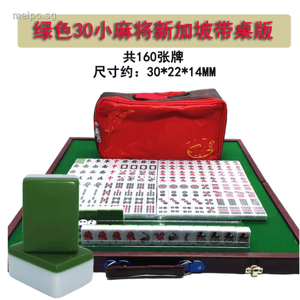 With a mini set, you can whip out your tiles to play anytime, anywhere! However, one big downside is that this set does not come with animal tiles.
Includes:
Mini mahjong tiles
Plastic racks
Dices
Two blank mahjong tiles (replacement)
Mahjong playing surface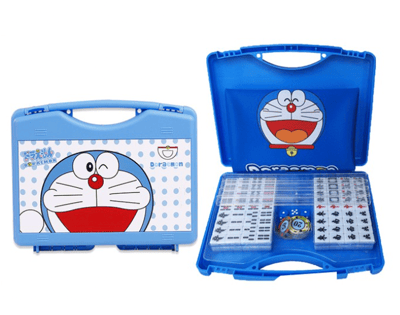 Jazz up your play with Hello Kitty and Doraemon printed mahjong tiles. These tiles are 38mm in size, making it easy to bring around.
Includes:
Mahjong tile set (with animals and fei)
Mini dice
Plastic racks
Playing chips
Mahjong case/cloth bag
This one's regular size. Gather your girlfriends for a game with the super adorable Hello Kitty. Encased in a metal box, you can be sure your precious tiles stay protected.
Includes:
Standard mahjong tiles
Animal tiles
Aluminium Hello Kitty carrying case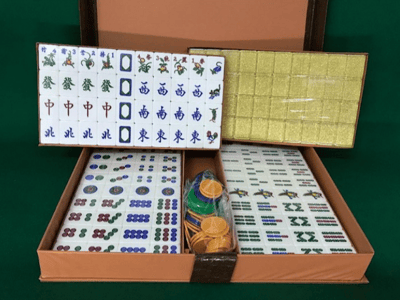 For maximum prosperity get this gold mahjong set to boost your chances of winning.
Includes:
Mahjong tiles (35mm)
Dice
Playing chips
Carrying case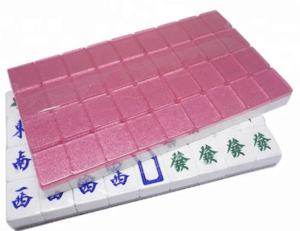 Gone are the days of boring white and green tiles, with this glittery pink mahjong set.
It comes with brown carry case to protect the tiles as well.
Includes:
Mahjong tiles (With animal, joker and blank tiles)
Wind Dice
Dices
Playing chips
Carrying case
How to save more on your mahjong table and tile set
Buy from Carousell
The go-to marketplace for second-hand goods, Carousell is a good place that caters to your mahjong equipment fix, especially if you're not a serious player and can't justify splurging on an expensive set for an occasional game.
Play at a friend's house
If you have friends who play mahjong every week, ask them to invite you over. You'll only need to fork out your own money if you lose.
Buying a mahjong table and/or tile set can get pretty pricey. Get your money's worth by charging your purchase to these credit cards for miles/rewards/cashback!*
*Terms and conditions apply.
Read these next:
Best Air Fryers Singapore 2021: Tips, Reviews, Prices And More
Best KFC Deals, Rewards, And Coupons For Your Fried Chicken Cravings In Singapore
Food Delivery Promo Codes 2021: GrabFood, Deliveroo, Foodpanda, WhyQ
7 Best Thrift Shops in Singapore That Offer Sustainability and Style
Best Affordable Air Coolers To Beat The Heat With