In honour of National Day, we take you on a trip to the 7 Merlions in Singapore. Can you guess which is the most expensive?
Mention Singapore and the Merlion often comes to mind.
You know it as the half-lion, half-fish official mascot of Singapore that appears as plushies and keychains and chocolates. But did you also know that the Merlion is a product of marketing?
Unlike mermaids and unicorns - whose legends were created by generations of scurvy-stricken sailors - the Merlion was entirely thought up by just one individual. Given Singapore's reputation for productivity, this is entirely appropriate.
The Merlion was commissioned by the Singapore Tourism Board and created by Alec Fraser-Brunner to personify our country. The lion's head references Singapore's old name, Singapura (Lion City), whereas the fish body and tail represents our island's beginnings as a small fishing village.
Today, there are 7 Merlion statues scattered throughout Singapore that you can visit and take selfies with. Don't forget to bring along a Singapore flag or two for added atmosphere!
As our National Day tribute, here's our rundown of Singapore's Merlions, ranked by value.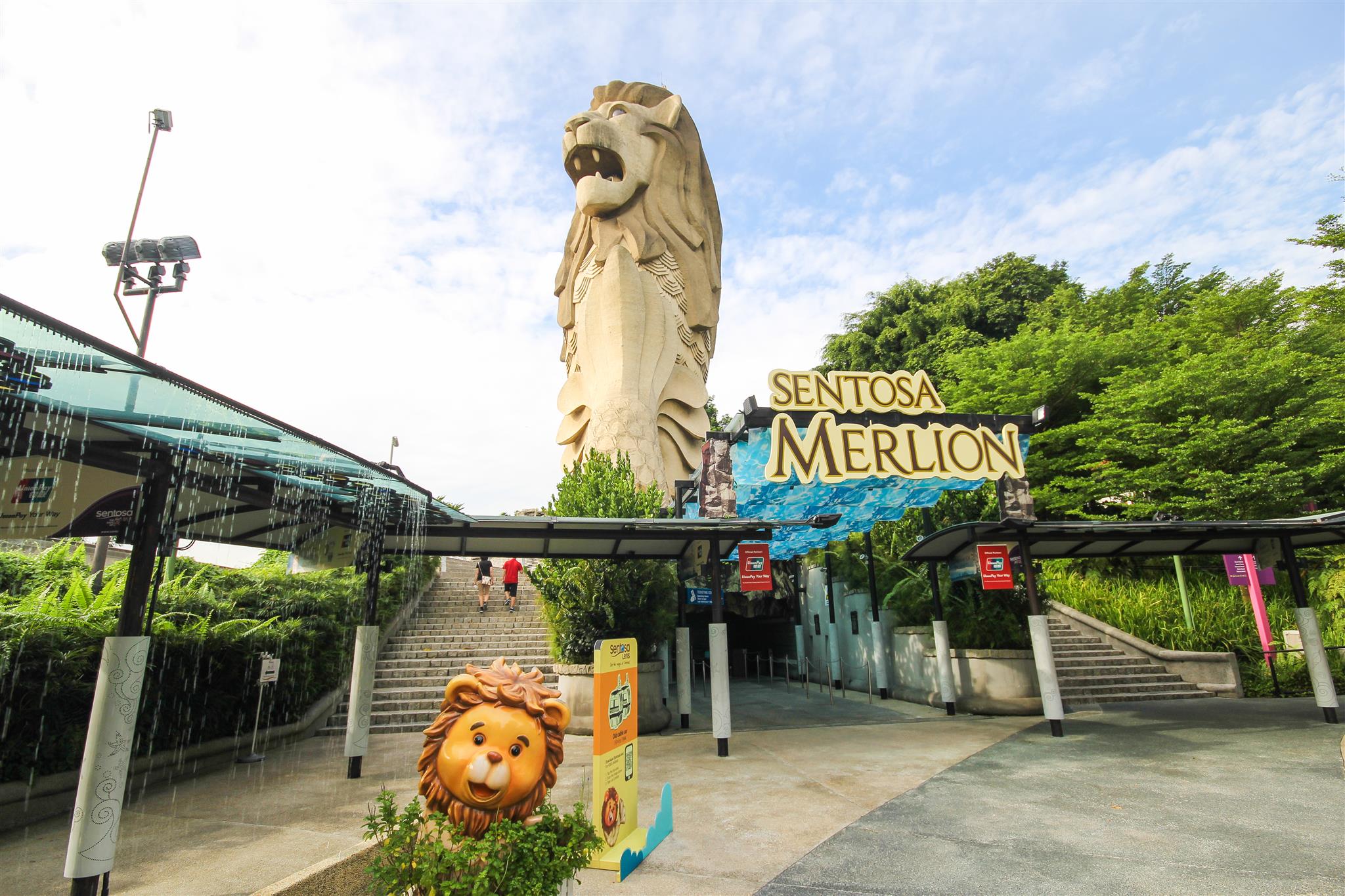 1. Sentosa Merlion: S$8 Million
Looming over suntanned frolickers with all 37m of its majestic height, the Sentosa Merlion is the only one that you can actually climb into. Two vantage points are offered - a peek out of its gaping maw, or a panoramic view from atop its head. There's even a cafe where you can pick up a bite or two.
But this Merlion is not just meant to amuse holidaymakers. In fact, it serves a rather important purpose - safeguarding the prosperity of Singapore. No seriously. In fact, the four canines in the Merlion's mouth represent our four major races; the idea is to safeguard prosperity for all Singaporeans.
To help it fulfil its sacred duties, the scales on the body of the Sentosa Merlion are shaped to resemble a stylised version of the bagua, a symbol central to Taoist beliefs. And, for extra power we guess, the entire status stands on a bagua platform.
What it costs: S$8 million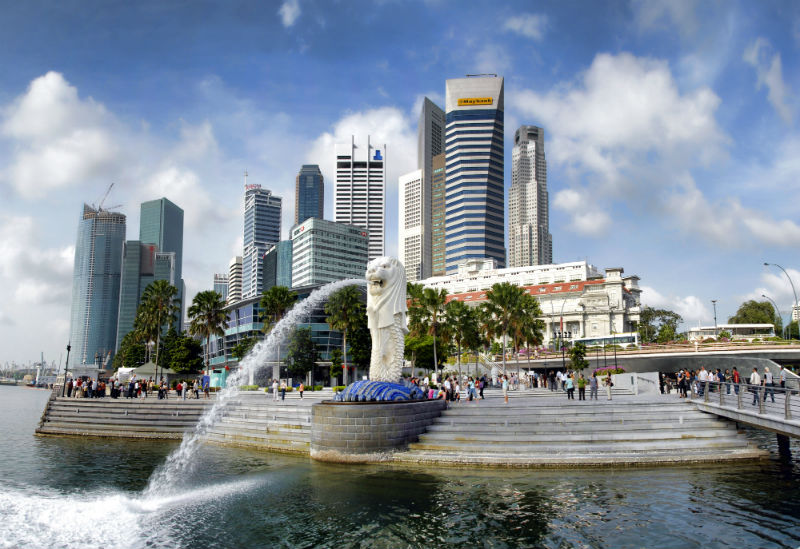 2. The Original Merlion (and Merlion Cub): S$7.66 Million
Next on our list is the Original Merlion, which is probably also the most Instagrammed of all Merlions.
Yes, it's the one standing at Merlion Park, with torrents of sea water gushing out of its mouth at all hours of the day. We're calling it Original Merlion because, as you've probably guessed, it was the first Merlion statue to be created.
Designed and built between 1971 and 1972, Original Merlion stands at a stately 8.6m tall. It was originally situated at the mouth of the Singapore River, but the completion of Esplanade Bridge in 1997 prompted a relocation. (The new bridge obscured views of the Merlion from the Marina Bay waterfront.)
There is a second, smaller Merlion statue at Merlion Park. Located just minutes away from its larger cousin, this one (affectionately nicknamed 'Merlion Cub') stands at a petite 2m tall. Her (yes, all Merlions are female) design incorporates inlays of Chinese pottery plates and bowls.
What it costs: Original Merlion was built at a cost of S$165,000, but the relocation and expansion of Merlion Park cost S$7.5 million.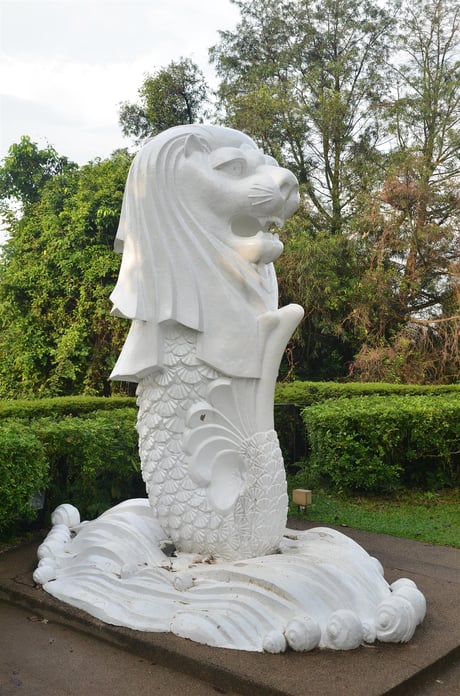 3. Mount Faber Merlion: Cost Unknown
The fourth Merlion in Singapore is located on Mount Faber, at Faber Point. If you're looking on Google Earth, she's the small, white bump at the edge of the circular area.
This 3m-tall Merlion stands as a sentinel of the serene Mount Faber national park. Owned by NParks, Mount Faber Merlion was installed in 1998, following redevelopment work in the area.
What it costs: Unknown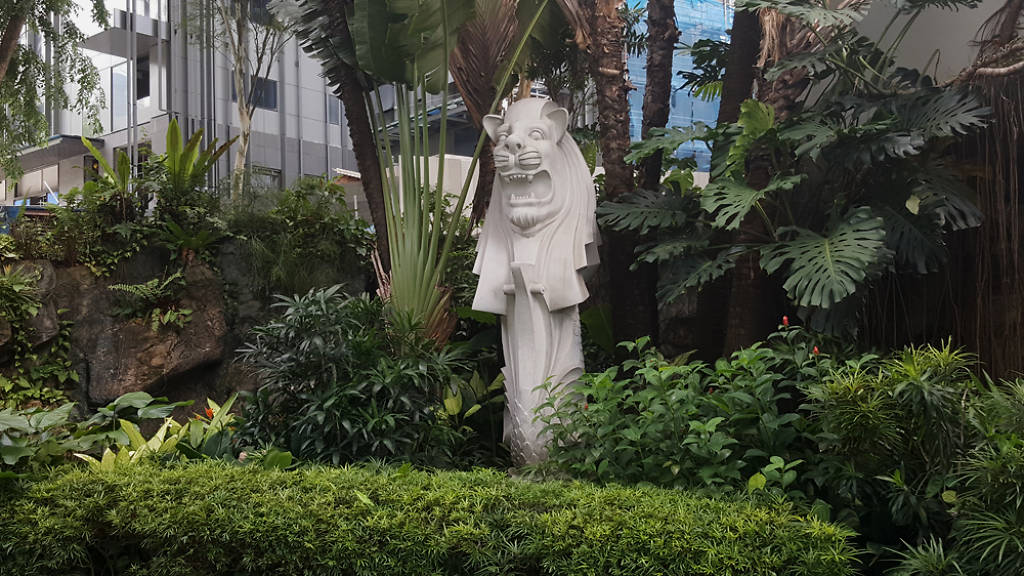 4. Tourism Court Merlion: Cost Unknown
The fifth Merlion on the list is located at Tourism Court. But no, she's not the one located at the lobby of the Singapore Tourism Board. Instead, she is standing outside, surrounded by greenery near the taxi drop-off point.
Built in 1995, the 3m tall Tourism Court Merlion was said to have been manufactured in the Philippines. It also looks much slimmer than her sisters on the list. Frankly, we find this one a bit odd looking.
What it costs: Unknown
5. Ang Mo Kio Merlion Twins: S$30,000
Our love for Merlions is so great that residents of Ang Mo Kio took it upon themselves to build a pair for their neighbourhood, way back in 1998.
There's some controversy surrounding the origins of the twosome, which today stands at the carpark entrance of Ang Mo Kio Ave 1, Blks 216 to 220.
Singapore Tourism Board, which is the custodian of the right to use and reproduce the Merlion's likeness, was said to have disavowed the twins in the beginning. Apparently, this is because the Ang Mo Kio Merlions were built without first securing the proper permissions.
But we're happy to report that the authorities have since reversed their position. Today, both statues are acknowledged as official Merlions.
What they cost: Rumoured to be S$30,000
Read This Next:
Financial Lies We Like to Tell Young Singaporeans
9 Signs You Have a YOLO Attitude Towards Money
---

By Alevin Chan
A Certified Financial Planner with a curiosity about what makes people tick, Alevin's mission is to help readers understand the psychology of money. He's also on an ongoing quest to optimise happiness and enjoyment in his life.
---