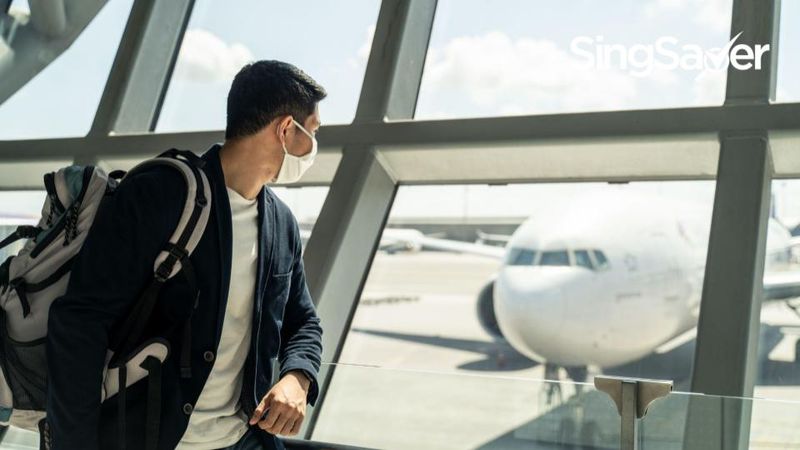 Good news for those planning end-of-year travel. Singapore's latest border restrictions reduce the maximum SHN period to 10 days, cut the relevant travel history period, and loosen restrictions on arrivals from 24 countries.
If you're holding out hope for a year-end holiday, those prospects just got a little brighter.
Singapore has announced a raft of updates to its border restriction measures, which take effect from 7 October 2021. To summarise, the maximum SHN duration will be cut from 14 days to 10 days, the travel history assessment period will be shortened from 21 days to 14 days, and 24 countries are receiving an upgrade to the less-strict Categories II and III.
While it's obviously nowhere near the frictionless travel of pre-COVID days, these are big steps in a positive direction.
Maximum SHN duration now 10 days
One of the biggest barriers to entering Singapore right now is the prospect of a Stay-Home Notice (SHN), which can be up to 14 days long. During this time, travellers are confined to their house or hotel room, and not allowed to leave for any reason.
Due to the shorter incubation period of the Delta variant, the authorities have announced that from 7 October 2021, the maximum SHN duration will be cut to 10 days.
Travellers from Category I countries continue to have no SHN
Travellers from Category II countries continue to have a seven-day home-based SHN
Travellers from Category III countries enjoy a reduction in SHN duration from 14 to 10 days; vaccinated individuals can serve this at home
Travellers from Category IV countries enjoy a reduction in SHN duration from 14 to 10 days; all must serve their SHN in a hotel regardless of vaccination status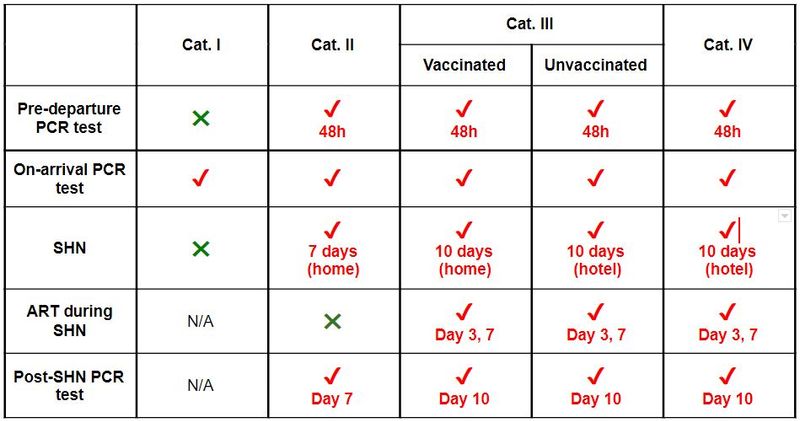 Cutting the maximum SHN duration by about 30% isn't just beneficial to one's mental wellbeing; it's good for the wallet too. A 14-day SHN in a hotel costs S$2,000; a 10-day SHN will cost S$1,450.
Relevant travel history period cut to 14 days
When deciding which border restrictions apply, the authorities currently look at an individual's 21-day travel history and apply the rules of the highest category country. For example, if you spent three days in a Category II country and 18 days in a Category III country, the rules of Category III apply.
From 7 October 2021, the relevant travel history period will be shortened to 14 days. Travel history includes any transits en route to Singapore (even if you didn't legally enter that country, e.g. transiting in Dubai on Emirates), and any time spent in Singapore prior to travel.
This reduction also applies to the VTL scheme. As it stands, travellers who have resided in Germany and/or Singapore in the past 21 days may travel to Singapore on designated VTL flights without the need to SHN on return. This will be cut to 14 days from 7 October 2021.
28 countries have been upgraded to Category II and III
From 7 October 2021, 28 countries will be upgraded to Category II or III, resulting in eased restrictions for travellers on arrival.
Here's the latest list of countries, grouped by category:
| | |
| --- | --- |
| Category | Countries/Territories |
| I | Hong Kong, Macau, Mainland China, Taiwan |
| II | Australia, Brunei, Canada, Czech Republic (new), Denmark (new), France (new), Finland (new), Germany, Italy (new), Japan (new), Luxembourg (new), Malta (new), Netherlands (new), New Zealand, Poland, Portugal (new), South Korea, Saudi Arabia, Spain (new), Sweden (new) |
| III | Austria, Bahrain (new), Bhutan (new), Belgium, Bulgaria, Croatia, Cyprus (new), Egypt, Fiji (new), Greece (new), Iceland (new), Ireland (new), Latvia, Liechtenstein (new), Maldives (new), Norway, Slovakia (new), Switzerland, Turkey, UK (new), USA (new) |
| IV | All other countries/territories |
An upgrade from Category III to II allows travellers to serve a seven-day SHN at home, regardless of vaccination status. Likewise, an upgrade from Category IV to III allows fully-vaccinated travellers to serve a 10-day SHN at home (there is no change for unvaccinated travellers, who will have to serve a 10-day SHN in a hotel).
The addition of the UK and USA to Category III is arguably the most noteworthy addition here, but so too should the 11 new European countries in Category II. This means that a traveller could do a wide-ranging tour of Europe, return to Singapore and serve just a seven-day quarantine period – something that would have been unthinkable a year ago.
Unfortunately, all Category I countries/territories remain closed to tourists, so they won't be realistic options for travel at the moment.
Implications
You can trade a 10-day SHN for a 14-day 'vacation'
With the latest changes, travellers from Category III and IV countries may now want to seriously consider substituting a 10-day SHN in Singapore with 14 days in a VTL country.
What this means is instead of flying to Singapore directly, they travel to Germany, spend 14 days there, then fly back to Singapore on a VTL flight. Germany does not impose quarantine on fully-vaccinated travellers (do note that Sinovac is not recognised, however), so they will have complete freedom of movement while over there.
Before boarding the VTL flight to Singapore, they will need to undergo a pre-departure test (just like everyone else), and if it's negative, they can travel to Singapore where three further PCR tests await in lieu of an SHN.
Needless to say, this will entail additional costs. A 10-day SHN in Singapore costs S$1,450, inclusive of accommodation and testing. For a 14-day stint in Germany, you'll need to consider the cost of a flight to Germany, hotels, food and transport for 14 days, testing, and a VTl flight from Germany to Singapore (which may well be more expensive than a flight from your point of origin to Singapore).
So it really boils down to how much you value your freedom. I can think of quite a few people who would be glad to part with some cash in order not to spend 10 days staring at four walls and eating packaged food, and there may be others with underlying medical conditions that make enforced quarantine difficult.
The most you'll be stranded overseas is 14 days
One major hurdle to would-be overseas travellers is the possibility of having their return to Singapore delayed. That's the result of an ICA rule which prohibits individuals with a positive COVID-19 test from returning to Singapore for at least 21 days. In other words, should your pre-departure test come back positive, you'll be on the hook for another 21 days of accommodation and food, not to mention the disruption to your job and plans back in Singapore.
From 7 October 2021, this will be reduced to 14 days, to bring it in line with the rest of the updated measures. Don't get me wrong – being stranded overseas for 14 days isn't ideal either, but in the grand scheme of things it's still better than 21 days.
Conclusion
Singapore's progressive easing of border measures is part of an overall shift towards endemic COVID, and I'm fairly confident we'll see additional countries added to the VTL arrangement before long.
In the meantime, returning Singaporeans will enjoy a shorter SHN duration, with the possibility of doing away with it altogether if they're willing to incur the expense of 14 days in Germany (or any other VTL country, when the opportunity arises).
Read these next:
SHN To Be Lifted From September: Where Can Singaporeans Travel To?
If I Get COVID-19, What Will I Need To Pay?
Singapore-Germany VTL: Two-Way Quarantine-Free Travel Starts From 8 September
Cruise To Nowhere: Is It Worth Your Money And Time?
Singapore Border Category Restrictions By Country Explained
---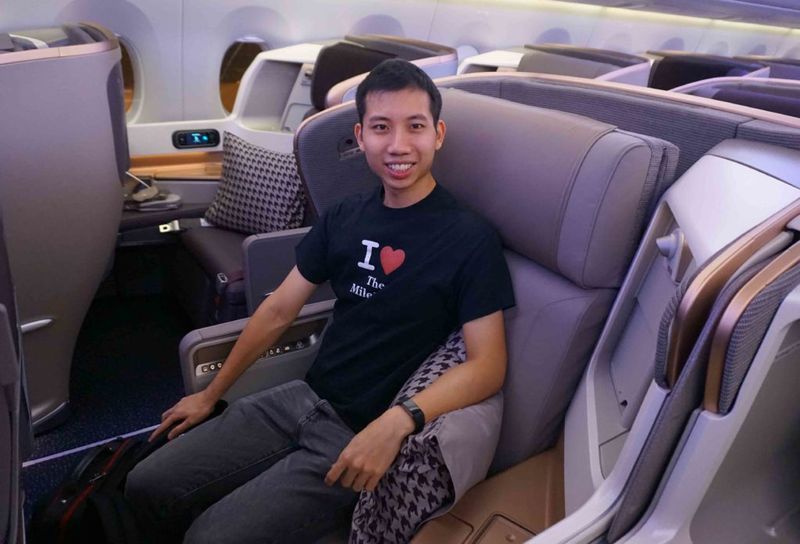 By Aaron Wong
Aaron started The MileLion to help people travel better for less and impress 'chiobu'. He was 50% successful.
---