After more than two years of closure and strict border measures, Japan finally lifts its remaining travel restrictions to welcome foreign tourists freely into the country from 11 October 2022.
After more than 30 months of stringent border control and travel measures, Japan is finally reopening to tourists for free-and-easy travel from 11 October 2022.
Japan will be officially scrapping its daily arrival cap of 50,000 people. Moreover, selected countries will enjoy Visa exemptions — and yes, that includes Singapore!
You can refer to the list of permitted countries for visa-free entry to Japan for more details.
This highly-anticipated news has been months in the making, with many travellers previously unsatisfied (and peeved) with entry into Japan via travel visa, package tours or supervised travel groups only.
But given the Japanese Yen's (JPY) historic low exchange rate with the Singapore Dollar (SGD) — 102.7 yen to S$1 — on 13 September, this formal re-opening might just be the remedy to re-invigorate Japan's tourism industry.
Even if you're not securing flights to Japan just yet, take advantage of this conversion opportunity before the yen appreciates again.
💡 Pro-tip: Use a multi-currency card like YouTrip, Revolut, Wise, or the Instarem Amaze card to convert your SGD to JPY.
For example, the current exchange rate on YouTrip is 1 SGD = 100.3 JPY (as of 26 September 2022).
See also: Ultimate Guide To Digital Multi-Currency Accounts: Revolut vs YouTrip vs Instarem Amaze vs Wise vs Wirex (2022)
Hopefully, you've also been diligently accumulating miles during this period because besides converting cash, it's also the perfect time to redeem all your hard-earned miles (and bring your miles card along) to fund your trip.
Without further ado, here are some key things to know before and during your entry into Japan 2022 and COVID-19 travel insurance coverage to consider.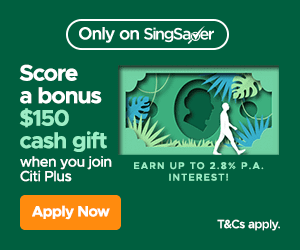 ---
SingSaver Exclusive Offer:
Receive S$150 Cash when you apply for a Citi Plus account through Singsaver, deposit S$15K within 2 months from the month of account opening, and maintain the funds for 4 months after funding in. Fulfilment will be done within 3 months from the end of the fund maintenance period. Valid till 31 October 2022. T&Cs apply.


Travel measures & testing regulations in Japan after 11 October 2022
Pre-departure
For fully-vaccinated travellers, a pre-departure COVID-19 test is not required. A person is considered to be fully vaccinated if they have received at least three doses (inclusive of booster) unless stated otherwise:
| | | | |
| --- | --- | --- | --- |
| Vaccine | Primary course | Booster shot | Total doses |
| AstraZeneca (Vaxzevria) / Covishield | 2 doses | 1 dose | 3 doses |
| Bharat Biotech (Covaxin) | 2 doses | 1 dose | 3 doses |
| Johnson & Johnson (Janssen) | 1 dose | 1 dose | 2 doses |
| Moderna (Spikevax) | 2 doses | 1 dose | 3 doses |
| Novavax (Nuvaxovid) / Covovax | 2 doses | 1 dose | 3 doses |
| Pfizer (Comirnaty) | 2 doses | 1 dose | 3 doses |
Any combination of the doses is acceptable too.
For example, if you got your first dose as Pfizer, second dose as Moderna, and third dose as AstraZeneca, that's totally fine.
However, do note that the Sinovac and Sinopharm vaccines are not acknowledged in Japan. Those with either of these two vaccines are mandated to present a negative pre-departure PCR test result (within 72 hours of travel) to be permitted into Japan.
💡 Pro-tip: Children below the age of 18 travelling with fully vaccinated parents or guardians will be considered fully vaccinated by proxy.
All foreign visitors will also need to sign a pledge to abide by Japan's COVID-19 measures while in the country.


On-arrival
The series of on-arrival testing required is subjected to a traveller's country of origin. Meaning, it depends on the traveller's 14-day travel history.
Japan is currently operating on a "red, yellow, and blue traffic light system", so the list of permitted countries of origin has been organised into either one of these three colours.
List category
Vaccination status
Test
Quarantine
Blue

Yes

NIL

NIL

No

Pre-departure: PCR
On-arrival: NIL

NIL

Yellow

Yes

NIL

NIL

No

Pre-departure + On-arrival: PCR

3 days (home)

Red

Yes

Pre-departure: NIL
On-arrival: PCR

3 days (home)

No

Pre-departure + On-arrival: PCR

3 days (facility)

Note:

A negative PCR test is needed to complete your quarantine.
If you reject being tested, you will be subjected to a 7-day home quarantine.
At the time of writing, there are no countries on the "Red List". However, "Yellow List" countries include India, Fiji, Turkey, Vietnam, Sri Lanka, and the Maldives.
Importantly, travellers coming from any of the following 41 countries within 14 days of application for landing in Japan…
Latin America and the Caribbean: Haiti, Jamaica, Sant Vincent, and the Grenadines, Saint Lucia
Europe: Bosnia and Herzegovina, Bulgaria, Kyrgyz, Moldova
Middle East: Afghanistan, Iraq
Africa: Algeria, Angola, Cameroon, Central Africa, Cote d'lvoire, Democratic Republic of the Congo, Djibouti, Equatorial Guinea, Eswatini, Ethiopia, Gabon, Gambia, Ghana, Guinea, Guinea-Bissau, Kenya, Liberia, Libya, Madagascar, Malawi, Mauritania, Namibia, Nigeria, Republic of Congo, Senegal, Sierra Leone, Somalia, South Sudan, Sudan, Zambia, Zimbabwe
will be denied entry into the country.
Depending on your 14-day travel history, the strictest regulations will be imposed accordingly.
So yes, if your travel journey coincides or overlaps with any of these aforementioned countries, this same entry ban will apply to you too. This is in spite of your passport's issuing country/citizenship falling under the countries with granted entry.


Mask regulations
Surprisingly, Japan does not have a mask mandate. Visitors are free to be mask-free both indoors and outdoors while adhering to minimal two-metre social distancing.
Similarly, it's not required to wear masks on flights to or from Japan; although, you can expect many airline carriers to enforce masks as part of safety precautions regardless.
💡 Pro-tip: Passengers flying with Singapore Airlines will not be required to wear masks according to its latest policy.
However, mask-wearing is still near-ubiquitous in public places like trains and shops – especially since Japanese people were generally more inclined to adorn masks (when sick) as respect for public decency and social decorum.


Overview: Best COVID-19 travel insurance to get before travelling to Japan 2022
Best for
Travel insurance plan
Details
Premium (before discount)
Value-for-money
FWD Travel Insurance – COVID-19 Ride

– Only applicable for COVID-19 rider add-on




– Up to S$200,000 coverage for medical expenses




– S$100 local or overseas hospitalisation cash per day




– Up to S$5,000 for trip cancellation

From S$16.97*

Medical expenses coverage
Tiq Travel Insurance

– Up to S$300,000 for overseas COVID-19-related medical expenses




– Up to S$5,000 for COVID-19 trip-related cancellation




– Up to S$1,500 (S$100 per day) for overseas quarantine allowance




– Coverage for cruises to nowhere

From S$14*

Quarantine and trip hiccups
AIG Travel Guard

– Up to S$250,000 coverage for medical expenses




– Up to S$7,500 for trip cancellations or premature returns




– Up to S$100 per day for overseas quarantine allowance

From S$30

*Price of COVID-19 Rider only, does not include the price for Base Plan
For more in-depth explanations, alternative COVID-19 recommendations, and the best premium discounts and promotions for them, check out our COVID-19 travel insurance article.
A secure and worry-free Japan trip is just a few clicks away!
FAQs about travelling to Japan after 11 October 2022
Q: Are travellers from any country permitted to visit Japan?
A: No, as mentioned above, Japan is operating on a "red, yellow, and blue traffic light system" to determine the series of pre-departure or on-arrival tests that travellers from selected countries are subjected to.
But at least in Singapore's case, we are categorised under the "Blue List" classification – meaning no on-arrival testing or quarantine is required.
Countries under the "Yellow" or "Red List" classification aren't as fortunate whereas some countries are denied entry completely.

Read more:
Countries You Can Travel to Without Quarantine
9 Things to Know About Singapore's Border Reopening (and the Future of VTLs)
International Travel Checklist 2022


Q: Am I still required to book a tour package through a travel agency to travel to Japan?
A: No, although it seems almost too good to be true, tourists are fully allowed to travel free and easy just like in the good old days. Your accommodation, transportation, activities, and experiences can be planned entirely up to your own discretion through your preferred booking site (e.g. Klook).
💡 Pro-tip: Refer to our detailed Klook promo code guide to find some sweet coupons to redeem towards your Japan bookings and reservations!


Q: Just because visa-less travel is allowed in Japan, is now the best time to travel to Japan?
A: The timing now might just be a stroke of luck, but autumn and winter are some of the most coveted months to travel to Japan. With the leaves on trees turning into vibrant hues of auburn and gold, each Japanese street and destination seems to be a picture-perfect moment.
But then again, you may be gearing up for March to May 2023 to witness the sakura cherry blossom season for the first time in four years.
In that regard, Japan is truly a travel destination all year round.


Compare and apply for the best credit cards through SingSaver
Keen on applying for an air miles credit card? Do it through SingSaver and receive additional sign-up bonuses on top of the bank's own welcome gifts! Alternatively, compare the best air miles cards with our handy SingSaver comparison tool to find whichever suits your needs the best.