The miles and points game has a nomenclature problem: the best miles cards may not be miles cards.

Opinions expressed reflect the view of the writer (this is his story).
Confused? Think about this: the Citibank Rewards card is not marketed as a miles card. You won't see the bank placing it in its travel section, or financial comparison sites listing it alongside other miles cards like the DBS Altitude or the UOB PRVI Miles.
And yet, the Citibank Rewards cards can be one of the fastest ways to earn miles, if you're shopping for bags, shoes, clothes or at department stores. Such transactions earn 10 Citi Thank You points per $1, the equivalent of 4 airline miles per $1 (mpd).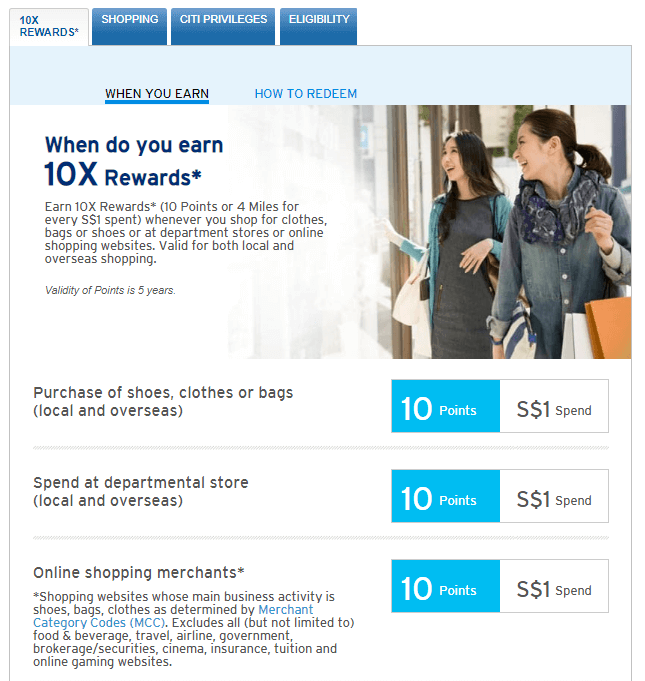 Any way you look at it, that's a great rate. It's even better than what the dedicated miles cards would earn you - that same transaction would get you 1.2 mpd with the Citi PremierMiles Visa, and 1.4 mpd with the UOB PRVI Miles.
That's why any aspiring miles chaser cannot afford to overlook Rewards Cards. Carefully used for the right categories of spending, these can be the secret to turbo-charging your miles accumulation.
What is a Rewards card? Rewards cards let you rack up points (instead of cashback) with every spend on your credit card. You can redeem these points for air miles, travel vouchers, dining vouchers and more.
Now, let's look at five different Rewards Cards and suss out what each of them is good for.
Comparing Rewards Cards in Singapore
The table below highlights key characteristics of five Rewards Cards we're looking at.
Card
Regular Earn Rate
"Special Power"
Remarks
OCBC Titanium Rewards

0.4 mpd

4 mpd at stores which sell bags, shoes, clothes, electronics, department stores, babies' and children's wear

Capped at $12,000 spend each year. See full list of qualifying MCCs

here

SCB Rewards Plus

0.29 mpd

2.9 mpd on foreign currency spending

Capped at $2.2K of foreign currency spending each year

Citibank Rewards

0.4 mpd

4 mpd at stores which sell bags, shoes, clothes, department stores

Capped at $1,000 spend each month. See full list of qualifying MCCs

here

HSBC Revolution

0.4 mpd

2 mpd on local dining and entertainment, online purchases

No cap

AMEX Platinum Credit Card

0.69 mpd

3.47 mpd at EXTRA partners

No cap, see list of qualifying merchants

here
Two important observations:
1. Each card has its own "special power".
This refers to a category of spending for which the bank awards bonus points.
Banks typically look at the Merchant Category Code (MCC) of a store when determining whether to award bonus points. For example, when you buy something at Adidas with your Citi Rewards Visa, Adidas' MCC will be captured and sent to the Citibank, which will recognise this as an eligible transaction and award bonus points accordingly.
MCCs may sometimes be confusing - does dining at a hotel restaurant count as a hotel expenditure, or a dining expenditure? Fortunately, the miles and points community maintains a crowdsourced spreadsheet of commonly-visited merchant MCCs you can refer to.
2. Note the regular earn rates
These are pretty abysmal, and much lower than the standard 1.2-1.4 mpd you'd find with traditional miles cards. What does that mean? It means never use a Rewards Card for a category it was not intended for.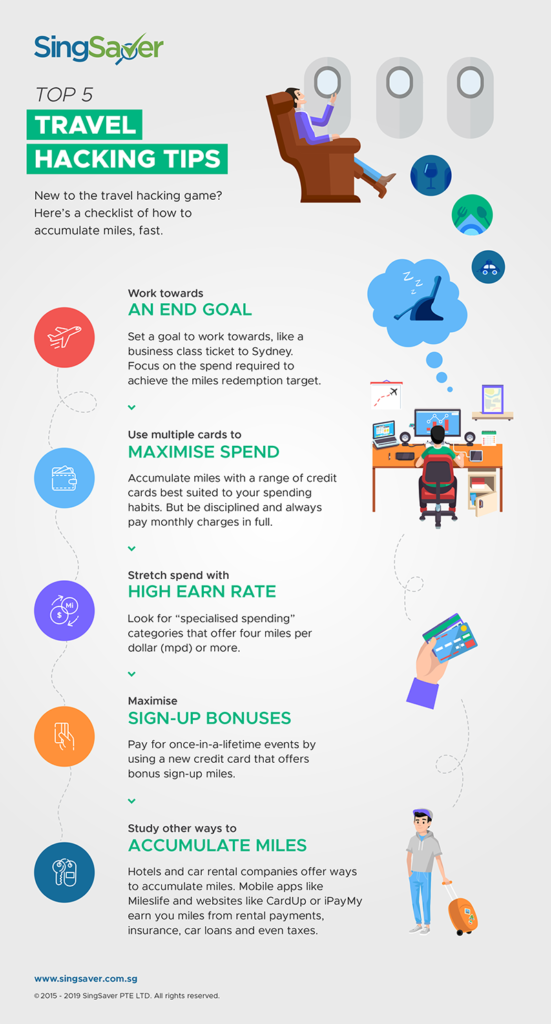 I can't tell you how many people I've seen pay for everything with their Citi Rewards Visa, under the impression that "it's a rewards card, it must earn good rewards!" They pay for lunch, groceries, doctor's appointments, movie passes, air tickets… all the while earning a measly 0.4 mpd. Rewards cards are not meant to be your one-size-fits-all solution!
With that in mind, let's examine each of these five cards and their key use cases.
OCBC Titanium Rewards Card

The OCBC Titanium Rewards card earns 4 mpd on online and offline shopping, both in Singapore and overseas. Shopping is defined as expenditure at merchants which sell clothes, shoes, bags, babies' and children's wear, electronics and gadgets, and department stores. It also includes specific merchants like Amazon, IKEA, Qoo10 and Lazada.
It's true the OCBC Titanium Rewards has a lot of overlap in bonus categories with the Citibank Rewards, but I prefer the former because their cap on bonus points is applied on an annual basis. This means I could make a big ticket purchase of, say, $5,000 and earn 20,000 miles in total on my OCBC Titanium Rewards card. That same transaction with my Citibank Rewards would earn only 5,600 miles (1,000 * 4 mpd + 4,000 * 0.4 mpd).
SCB Rewards+ Credit Card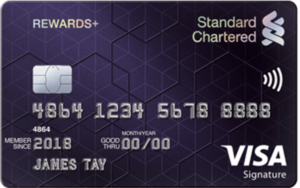 The SCB Rewards+ is a fairly new card launched in 2018, and offers 1.45 and 2.9 mpd on dining and foreign currency transactions respectively. However, other general spending cards can perform better (eg the BOC Elite Miles World Mastercard, which earns 1.5 and 3 mpd on local and overseas spending respectively), and you exhaust the bonus points cap for the year with only $2.2K of overseas spending. Add in the fact that SCB has the highest foreign currency conversion fee in Singapore (3.5%) and this may not be the best card for a miles chaser.
Citibank Rewards Visa Card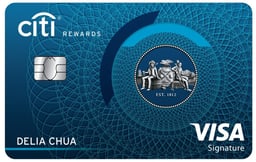 The Citibank Rewards card gives 4 mpd on bags, shoes, clothes and department store spending, online and offline, in Singapore and overseas. This is similar to the OCBC Titanium Rewards, but does not include electronics purchases. The 4 mpd is capped at $1,000 of spending each month, although applying for both the Visa and Mastercard versions of the Citi Rewards card lets you double your cap.
HSBC Revolution Credit Card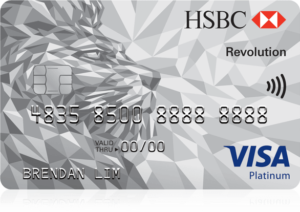 The HSCB Revolution seems relatively underpowered compared to the other Rewards Cards, with only 2 mpd on online transactions, dining and entertainment. Where it excels, however, is that it has no annual cap on bonus points. This makes it a good backup card to have once you've exhausted the limits on other Rewards Cards, but still want to earn higher than the usual 1.2-1.4 mpd of dedicated miles cards.
AMEX Platinum Credit Card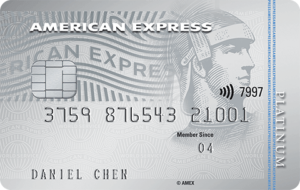 The AMEX Platinum Credit Card shines best when you're looking to make high-end purchases. That's because of the EXTRA partners program, which awards the equivalent of 3.47 mpd on transactions at luxury merchants like Breitling, Fred Perry, IWC, Lee Hwa and The Hour Glass. Otherwise, you may be better off looking at other cards instead.
Conclusion
I hope this article illustrates the fact that there is no single best card for everything – but by carefully using the right Rewards Cards for the right categories, you can build your miles balance a lot faster. Remember: the best miles cards may be hiding in plain sight!
Read these next:
Credit Cards With Free Airport Lounge Access: What You Need To Know
Cashback or Rewards Credit Cards: Which Is Better?
6 Credit Cards Which Give Free Access To Airport Lounges
How (And How Not) To Get an Airline Upgrade
Air Miles Cards: 8 Questions to Help You Choose The Right Card
---
---