If you're in the market for a new car, be sure to check out these fuel-efficient options.
In today's climate, fuel efficiency is a top priority for many drivers. We are all looking for ways to save money at the gas station, and that's why choosing a fuel-efficient car is an important decision. We'll look at 10 of the most fuel-efficient cars on the market today. These vehicles will help you save money on gas, and they're also environmentally friendly.
1. Mitsubishi Attrage 1.2 CVT Style (A)
This particular car model is best suited for people looking to save money on their monthly gas bills. It's also perfect if you need the space in your vehicle but don't want something too big or luxurious.
The Mitsubishi Attrage has one of the best fuel consumption efficiencies with a fuel consumption of 20 kilometres per litre. It also comes equipped to protect its drivers from any head-on collisions should they get into an accident, containing six airbags which keep everyone inside cushioned by their impact barriers throughout such accidents.
Some of the best features are keyless ignition, automatically retractable side mirrors and even headlights that come on automatically to save energy. With a price tag in the range of S$98,000–S$111,363, you will be getting all features expected from a modern entry-level car with some amazing ones like a multi-function steering wheel and so much more.
2. Kia Sorento Hybrid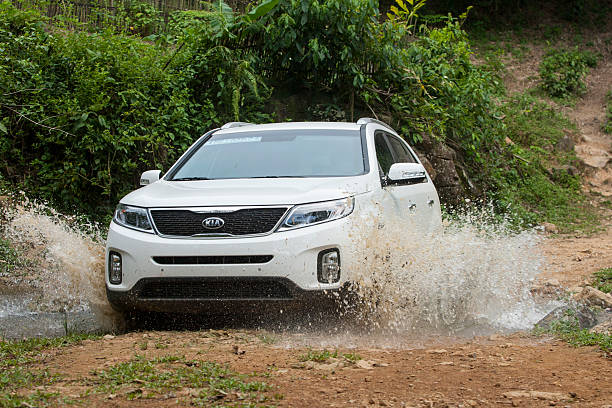 Merging style and comfort with high-tech features, this seven-seat SUV is one of the most innovative cars. With its 1.6 litres turbocharged engine and an electric motor for added performance in any situation, it has 230hp and 350Nm of torque.
The fuel efficiency rating stands at 5L/100km, which makes these vehicles great if you're looking to save money while still getting all that power under your feet. The 7.0L/100km is a good average for this type of car, but keep in mind that it's big and has seven seats, so you can't expect anything better than the norm of gas-powered vehicles.
3. Mazda 2 Hatchback 1.5 Standard
If you're looking for a high-quality car that will get the job done without costing too much fuel, the Mazda 2 Hatchback 1.5 standard offers comfort and fuel conservation in one package.
You won't have to worry about running out or needing gas because its efficient engine means only minimal amounts are required each day. The car's fuel efficiency is reasonable, at 18.5 km/L on average. It also features a fast engine; 0–100km/hr takes 10 seconds.
If you're looking for an efficient car that will last long on fuel, this hatchback is perfect. The official price range starts at S$99,440–S$106,060.
4. Mercedes-Benz A-Class Hatchback A180 SE (A)
The A-Class is one of the most luxurious models in the Mercedes family, and it comes with features that would leave you speechless. This includes a keyless engine start, multi-functional steering wheel (which can also be used as an armrest), auto headlights & wipers for your safety on journeys where rain might be encountered, and even an electric park brake button.
The list goes forever because there are so many thoughtful little touches added into this car's design that make life easier while driving or parking at any time. The Mercedes-Benz A180 SE has also one of the lowest fuel consumption. At 22 kilometres per litre, this vehicle has one of the best efficiencies of any car in its class and can reach speeds up to 215 km/hour with ease.
Their efficiency makes them environmentally friendly. You can also be assured of safety thanks to seven airbags and safety features that are standard equipment on all models, including traction control, which helps you maintain your lane without worrying about losing concentration while driving.
5. Citroen DS5 2.0
The Citroen DS5 is a sleek and stylish vehicle that has been designed with the modern urban commute in mind. It has a spacious interior and high-speed capabilities (216km/h).
The car's engine produces more than 160 horsepower. This high-powered machine has a wheelbase known for its durability in racing circles, making it perfect for taking on challenging terrains like mountain passes or sprints up steep hills.
Citroen DS5 offers a spacious and comfortable ride with enough power to get you where you need to be in no time. The 2727mm grand wheelbase allows this car great stability while still accommodating five people at once.
Accelerating from 0-100km/h (0–62mph) takes just over 8 seconds. This car uses diesel, and its fuel efficiency is 3.9L/100km.
6. Peugeot 2018
The car can be regarded as a work of art. The exterior is stunning with its automatic lighting and breath-taking LED DRLs that will catch your eye from any distance. Once you get inside, the high-quality leather seats make for an even more luxurious experience on those long commutes to work or school.
The steering wheel of this luxury car has an appealing look with its adjustable rake and sleek design. It also comes equipped with features that make driving safer, including child safety locks, pressure sensors for tires to help prevent accidents if you're going off-road or on wet surfaces etc.
You can experience the classic performance with a fuel efficiency of 3.8L per 100 kilometres. The cruise control feature, also known as "speed limiter", helps drivers maintain their desired speed without speeding or under-accelerating.
The trip computer gives information about the distance left until the next service appointment and traction control prevents skidding during sudden stops by automatically engaging brakes when needed (this one's great while driving at high speeds).
7. Toyota Prius CVT (A)
The Toyota Prius is a hybrid car that has become a household name in the past decade. They are efficient and sturdy, designed from scratch to reduce pollution released into the atmosphere.
The 'hybrid' title refers to their properties as an eco-friendly vehicle and because they combine different technologies: gas engine powered by electricity stored on board, and responsive battery assist when you need more power at any given moment than what's available through recharging alone.
The Toyota Prius is a popular car among Singaporeans because it's efficient and comes at an affordable price. It uses petrol as its fuel source, costing about S$192,000–S$200,000 depending on the model you choose to buy.
The unique features that make this vehicle great for our environment include a regenerative braking system that helps save energy when stopping quickly or accelerating slowly. Rather than using laptop-like electric motors found in other cars today, very smooth power distribution through shafts instead of geared transmissions allows more control over motion during turns without too much gear noise.
With an average fuel consumption of 25.6 km/L, the Toyota Prius is an efficient machine that will keep you going about your day without worrying about running out or needing more gas.
8. BMW 320d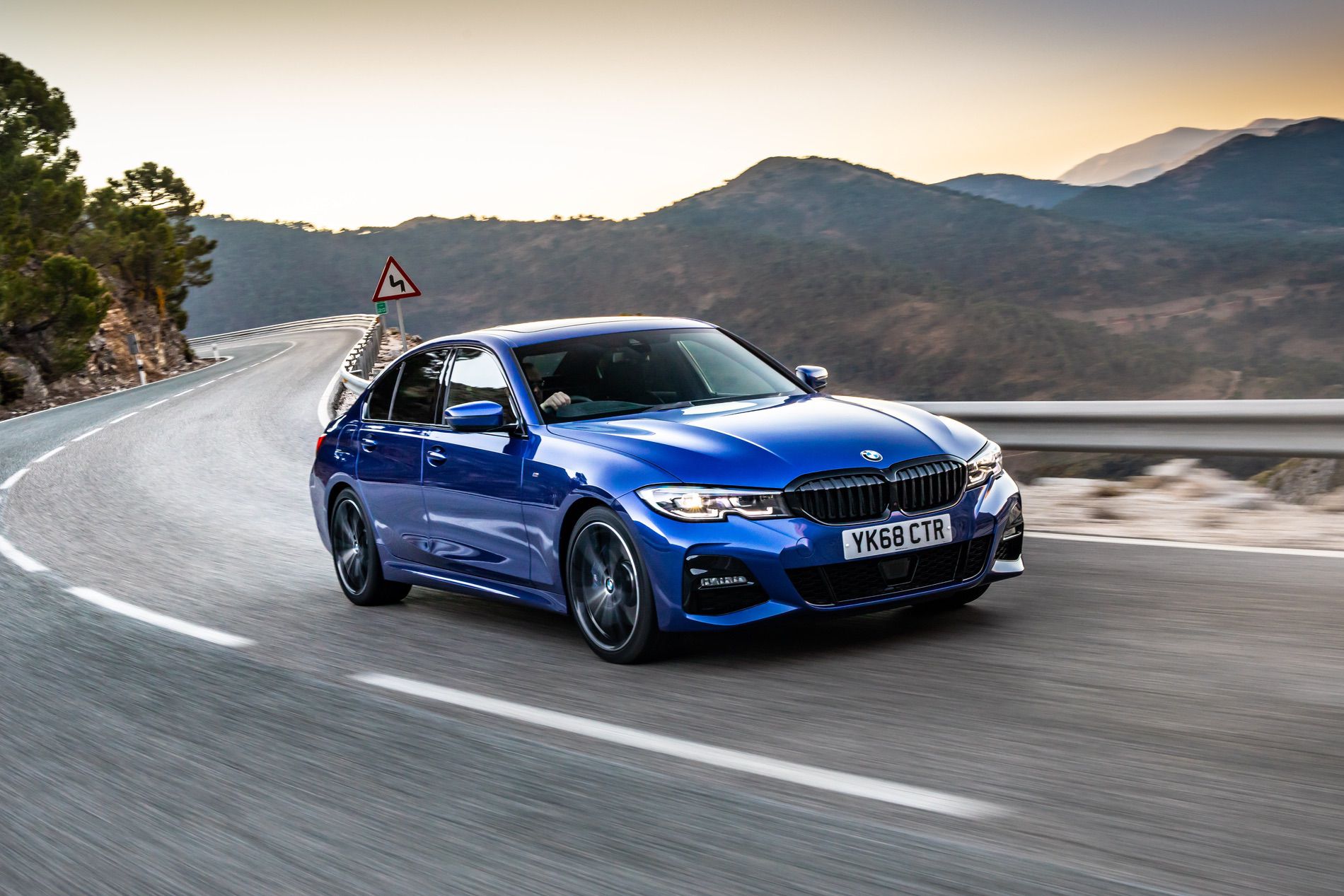 BMW's luxury cars have been a go-to for those who want to feel pampered and prosperous. The 320d is no exception, with its climate control system and automatic wipers. The BMW 320d features an office-style cabin with lush lighting, LED driving lights and other luxury amenities.
The car's body is beautifully highlighted by metal highlights around the edges, making it look like a dream on wheels. The vehicle is well equipped with all the amenities one would need. The leather seats and electronic wiper system are provided by BMW, while 16-inch alloy wheels give it an eye-catching look that will keep you safe on your commute home from work.
The luxurious and spacious cabin of the BMW 320D is a perfect place to be pampered. This car gives you great mileage at 3.8-liters per 100 kilometres with its diesel engine.
9. Perodua Bezza 1.3 Premium X (A)
The Perodua Bezza 1.3 Premium X (A) is an excellent car for those who want to save gas and still enjoy the luxury of their ride every day. This vehicle will ensure you're not spending too much on transportation while also providing comfort during your commute in style with its economical fuel efficiency.
This Perodua Bezza 1.3 Premium X (A) comes equipped with a host of features that will make your life easier, including auto-headlights and keyless engine start. It also has electrical retractable side mirrors and intelligent keys for easy access when you need them most.
The Perodua Bezza 1.3 Premium X (A) is a car with features that will make you feel safe and protected when driving it on the roads, such as two airbags for head-on collisions or traction control to help avoid skidding during sharp turns.
Perodua Bezza 1.3 Premium X (A) is a fuel-efficient car with an engine performance of 180km/h and a 21km per litre consumption rate. Its price starts at just S$94,129 for this excellent vehicle.
10. Mercedes Benz E300 BT Hybrid Sedan
If you're looking for a car that will look good and be fuel efficient, then the Mercedes Benz E300BT Hybrid Sedan is your car. The E300BT Hybrid Sedan can go from 0–100km in just 7 seconds.
This baby has all of your needs covered with high-tech safety features like active lane-keeping assist or radar cruise control. You'll also be fuel-conscious with this car as it only consumes an average of 4.1L/100km. The price for this fuel-efficient car starts at S$282,888.
---
When it comes to choosing an insurance policy, it's important to compare the different options available to find one that fits your needs. Protect your new ride using the best car insurance plans.
Read these next:
11 Fun (and Lesser-Known) Facts About Car Insurance For You Car Owners
Buying An Electric Car In Singapore: A Complete Guide
5 Top Causes Of Car Accidents In Singapore
5 Tips To Save Big On Your Next Car Purchase
This Is How Much You Can Borrow From Different Loans In Singapore