With leisure travel almost certainly out of the question for 2020, what exactly do you do with your miles?
That's the question on many a miles collector's mind, given COVID-19 has led to the suspension of all but essential travel.
So, here's some good news — your KrisFlyer miles won't expire on you. Singapore Airlines has extended all miles expiring from April to December 2020 by 6 to 12 months, as per the table below:
| | |
| --- | --- |
| Original expiry | Extended validity |
| April 2020 | April 2021* |
| May 2020 | May 2021* |
| June 2020 | June 2021* |
| July 2020 | January 2021 |
| August 2020 | February 2021 |
| September 2020 | March 2021 |
| October 2020 | April 2021 |
| November 2020 | May 2021 |
| December 2020 | June 2021 |
* These have an additional 12 months validity because they were previously extended in April 2020.
Should travel restrictions still remain in place, you can be certain another extension will be granted.
But assuming you're itching to spend your miles now, what options are available? The good news is that KrisFlyer miles can be used for a range of non-air lifestyle options, including shopping, experiences and dining. The bad news is that since airline miles were created for flying, any non-air redemption will inherently represent inferior value.
If I were you, I'd consider waiting it out and spending this season accumulating miles. Miles collection is all about focusing on the long game, after all. If you're aiming for instant gratification, you'd be better off with cashback.
However, this year hasn't been easy on us. And no travel is a big dampener. So, here's a list of exciting things you can do with your miles while you're grounded.
Learn a new skill with KrisFlyer Experiences
KrisFlyer Experiences is a new platform launched by Singapore Airlines back in January. As the name suggests, it's an attempt to tap into the 'experience economy', where miles are redeemed for events rather than merchandise or flights.
When KrisFlyer Experiences first launched, Singapore Airlines promised access to 'money-can't buy' experiences, and indeed, the inaugural event was an all-expenses-paid trip for two to the BRIT Awards 2020.
Sadly, COVID-19 has put the brakes on new experiences — a Robert Parker wine tasting session at the start of March had to be shelved, and since then we've only seen a smattering of online workshops.
That said, these may help break the monotony of staying home all the time. KrisFlyer Experiences is offering virtual workshops on clay art, aromatherapy, whiskey and sake tasting, photography and more.These generally cost between 2,000 to 15,000 miles to redeem; the tastings cost more because you'll receive samples in the mail to try.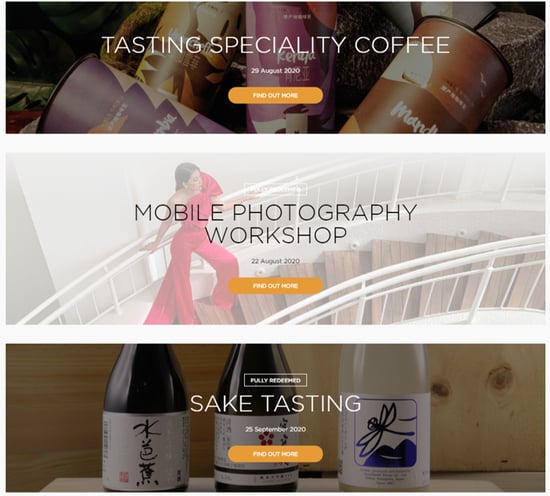 If tasting sessions are of interest to you, then these are definitely something to check out.
Indulge in an online shopping spree with KrisShop

KrisShop is Singapore Airlines' duty-free store, selling a range of electronics, fashion accessories, fragrances, luggage, watches, wine and spirits, and more.
You can use your KrisFlyer miles to pay for purchases at a rate of 1 mile=0.8 cents. KrisShop runs regular sales (for the month of August, you can get 20% off any purchase of S$200 or more), but seeing as how each mile attracts a low valuation of just 0.8 cents, you might be better off paying with cash.
If you see an item you like on KrisShop, make sure to do some comparison shopping, because you might be able to find the same item for less elsewhere.
Dine out with Shangri-La Golden Circle points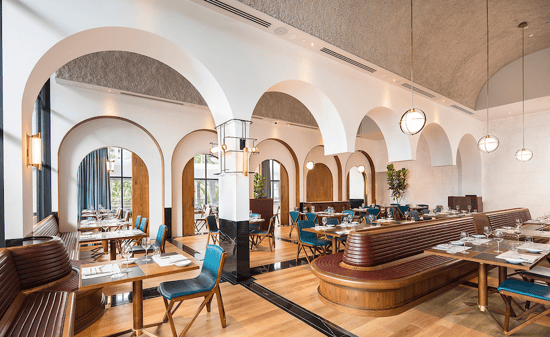 In September 2016, Singapore Airlines and hotel group Shangri-La launched a partnership called Infinite Journeys, which provides for mutual recognition of elite benefits as well as points conversions between the two programs.

Currently, KrisFlyer members can convert a minimum of 20,000 miles into Shangri-La Golden Circle points at a 12:1 ratio (a maximum of 180,000 miles can be converted per calendar year).
Shangri-La Golden Circle points can then be used for dining at a rate of 10 points=US$1/US$1.25, depending on your status in the program.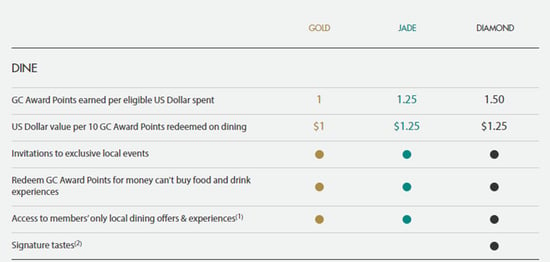 Therefore, you could conceivably exchange 20,000 miles for 1,666 Golden Circle points, good for S$228 to S$285 of F&B credit. This gives you a valuation of up to 1.4 cents per mile, which would be one of the stronger options here.
There are 18 restaurants you can spend Shangri-La points at in Singapore, including The Line, Shang Palace, Origin Grill, and Nami.
Buy groceries via PAssion TapForMore points
There's no bigger reality check than using the KrisFlyer miles you were saving for a dream vacation to buy mundane things like groceries. It's somewhat of a buzzkill, but if you were so inclined, you could trade KrisFlyer miles for TapForMore points at a ratio of 1 mile to 1.1 TapForMore points.
TapForMore points can be spent at Dairy Farm Group merchants (Cold Storage, Giant, Guardian, Jason's) at a rate of 150 points = S$1, yielding an overall value of 0.73 cents per mile.
Spend them at physical stores with KrisPay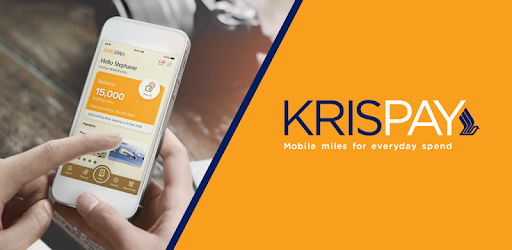 KrisPay is Singapore Airlines' mobile blockchain wallet, and allows KrisFlyer members to spend miles at selected merchants as if they were money.
There are currently 110 merchants on KrisPay, ranging from F&B options like Andersen's of Denmark, Ben's Cookies, Bottles & Bottles and Cajun on Wheels to electronics stores like Challenger and Harvey Norman, and fashion retailers like Birkenstock, BYND ARTISAN, bYSI and Franck Muller.
However, KrisPay offers a relatively poor rate of 150 miles = S$1, or just 0.66 cents per mile.
KrisPay periodically offers 'miles back' promotions, which give you a rebate on spending. For example, their recent promotion (which ended on 16 August) rebates 40% of all miles spent — if you spent 1,000 miles, you'd get 400 back for a net outlay of 600 miles. This increases the value per mile to 1.11 cents each, still low in the grand scheme of things, but more palatable than the regular rate.
Conclusion
The fact that Singapore Airlines is periodically extending expiring KrisFlyer miles means you
should not feel pressured into taking any of the options below. If you don't like the value on offer, save your miles for your next trip.
After all, if leisure travel isn't possible for the whole of 2021, all I can say is that we'll probably have bigger things to worry about than unused miles. Your miles will surely fly again — we've just got to be patient.
Read these next:
Best Online Shopping Credit Cards in Singapore (2020)
Singapore Attractions Reopen From 1 July 2020: Best Credit Cards To Use When Visiting
Staycation Hacks: 7 Ways To Save On Your Next Local Getaway
Should You Buy Airline Or Hotel Travel Credits Amid COVID-19?
How Does COVID-19 Change Your Miles Strategy?
---
---