Want to learn from financial experts but don't have time for a seminar? Try podcasts instead. Here are five wealth management podcasts to tune into at your own time and pace.
When it comes to complex topics like wealth management, learning from the experts is the way to go.
And the internet age has made this easier than ever, thanks to the abundance of insightful podcasts by financial experts and wealth management professionals.
When all you have to do is simply plug in and listen, there's no easier way to pick up some valuable tips and advice straight from the source - and all without having to pay for a consultation to boot!
So go on and up your game with these five top-ranking podcasts, hosted by acclaimed wealth management and financial experts.
Add these 5 wealth management podcasts to your playlist for financial and wealth insights
---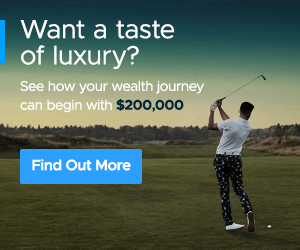 Ready to level up? Find out how you can make your money work harder and smarter for you. Enjoy your own dedicated relationship manager and privileged access to a whole suite of preferential rates with Priority Banking. Compare your options.
---
The Retire Right Podcast
Listen on: Podbean
Average duration: 15 to 20 mins
Frequency: Once or twice a month
The Retire Right Podcast is hosted by Larry Heller, founder and President of Heller Wealth Management, a private wealth management and investment advisory firm based in New York. Heller and his team specialise in helping families and individuals nearing retirement to enhance the quality of their lives through financial planning, which means you'll be hearing from experienced professionals.
On the podcasts, Heller draws upon his rich experience advising clients to dispense wealth management recommendations that are at once relatable and actionable. As an added treat, Heller also sometimes invites industry contacts to come on as special guests to share their tips and insights.
The Retire Right Podcast covers a broad range of topics of interest to those nearing their golden years. Some of the recent episodes saw topics such as optimal asset allocation for retirees, food and fitness for those over 50, and how to travel in a post-pandemic world.
Recommended if you're looking for inspiration on how to make the most of your upcoming retirement.
15 Minute Financial Advisor by Mike Policar
Listen on: Libsyn
Average duration: 15 mins
Frequency: Weekly
Financial knowledge in 15 minutes or less, with new episodes once a week - that's what you'll get if you tune in to Mike Policar's podcast.
A Wealth Manager by trade with over 10 years experience, and (self-described) full-time money nerd, Mike aims to bring high-level financial strategies to the masses.
His podcasts contain a wealth (no pun intended!) of information and knowledge for listeners, spanning practical money tips and insights, to debunking commonly held myths, and revelations about behavioural psychology.
Especially helpful are his mini-series, which are designed to impart skills and education by breaking down a complex task into easy-to-follow standalone episodes.
Inspired Money with Andy Wang
Listen on: Spotify, Apple, Google
Average duration: 50 to 90 mins
Frequency: Weekly
If hour-long podcasts that delve deep into money and everything surrounding it is what you seek, give the Inspired Money podcast a try.
Hosted by Andy Wang, a top influential financial advisor with leading online investment portal Investopedia, Inspired Money aims to inspire listeners to develop a positive, well-rounded relationship with money.
It does this by highlighting positive money stories from a diverse cast, including entrepreneurs, non-profit leaders, creatives, and even a former WWE wrestler!
The aim is to help you get inspired, shift your perspectives and achieve incredible things, a useful and powerful mental foundation to have that will support you in your financial journey, motivating you to make your money work that much harder for you.
Jake of All Trades by Jake Rivas
Listen on: Apple, Player.FM
Average duration: 25 to 35 mins
Frequency: Weekly
Jake Rivas, Financial Advisor to Millennials, takes on the heroic task of helping what is arguably the most financially stressed generation in history navigate the perilous task of managing money and building wealth.
Through his podcast, Jake attempts to take the guesswork out of money choices, while curating and sharing the best advice, insights and tips. Topics covered include how to manage credit, financial debt, savings, mortgages and other major money issues.
In addition, he also furnishes practical advice beyond financial subjects, discussing diverse yet relevant areas such as travel, lifestyle and more.
Jake takes a grounded approach, hitting the streets each week to talk to real people facing real issues. He also includes segments featuring interviews with other financial experts for a broader view.
Admittedly, some episodes may be a little too American-centric, and thus unrelatable for Singaporean listeners. Nonetheless, there are still plenty of universal principles and advice that can be gleaned.
Purposeful Planning with Aspen Wealth Management
Listen on: Apple, ListenNotes
Average duration: 1 to 3 mins
Frequency: Every weekday
Now for something that is a little bit different. Purposeful Planning with Aspen Wealth Management is a series of bite-sized financial advice that can be quickly consumed while on the go. Each episode lasts only a few minutes in duration, and zooms in on the important points to deliver financial tips and advice.
The podcast is structured to make the best use of this short-and-sweet format, breaking down complex topics into several episodes. As a result, you'll find the podcasts easily digestible and packed full of actionable insights.
Thrown into the mix are real life success stories drawn from the individuals and small business owners that Aspen Wealth Management counts as happy clients.
Read these next:
8 Best Finance Podcasts You Should Listen to in 2021
8 Investment Books to Read to Change Your Financial Life
Money Confessions: The Best Of Dads' Money Hacks Since The 1970s (and Dad Jokes)
5 Essential Tips To Get Rid Of Debt As You Enter 2021
8 Ways To Accelerate Your Wealth In Singapore