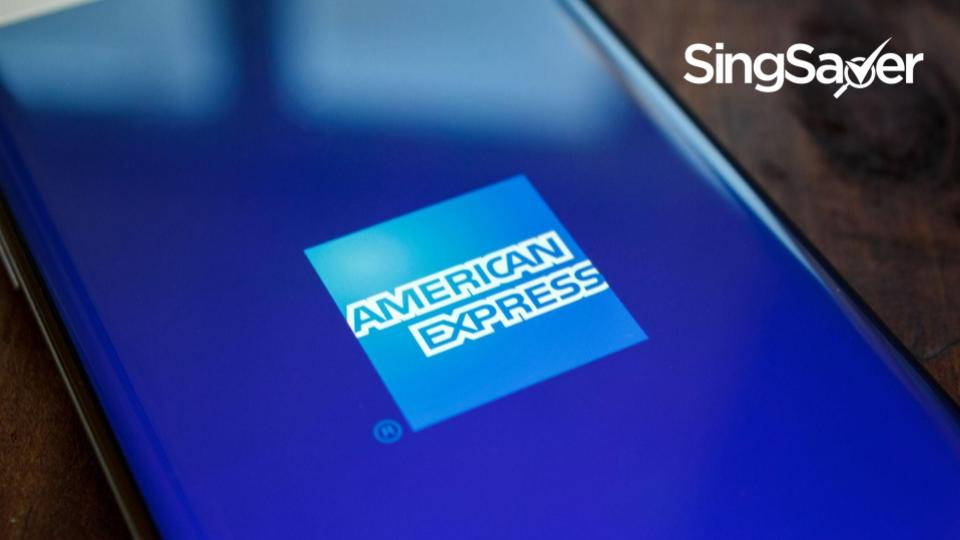 With a free hotel night, up to 50% off dining and one of the best miles earn rates in Singapore (from 13 July), securing an AMEX SIA Business Card should be a no-brainer for SME owners.
Singapore Airlines has announced a major enhancement to the HighFlyer program, its loyalty scheme for small- and medium-sized enterprises (SMEs). Effective 13 July 2021, 1 HighFlyer point will be worth 1 KrisFlyer mile, double the current rate.
This has major implications, not least for AMEX Singapore Airlines Business Card members, who will now earn the equivalent of 8.5 mpd (miles per S$1) on Singapore Airlines transactions, and 1.8 mpd everywhere else.
Read on to learn more about the HighFlyer program, and why any SME owner should strongly consider getting an AMEX Singapore Airlines Business Card.
What is HighFlyer?
In the same way that individuals have KrisFlyer accounts, SMEs can open HighFlyer accounts. The program is free to join and does not have any minimum spend commitment; all that is required to sign up is an ACRA business registration number.
In a sense, HighFlyer operates like a cash rebate scheme. Registered companies earn 5 HighFlyer points per S$1 spent on Singapore Airlines, Scoot, Lufthansa and SWISS tickets (excluding government taxes and airport fees), and further points by spending on the AMEX Singapore Airlines Business Card.
HighFlyer points can then be redeemed against Singapore Airlines charges like air tickets, cabin upgrades and excess baggage charges at a rate of 1,000 HighFlyer points = S$10 (1,050 HighFlyer points = S$10 from 13 July 2021)
In another sense, however, HighFlyer can also work like a miles scheme. Companies can convert HighFlyer points into KrisFlyer miles for nominated employees at a rate of 1 HighFlyer point = 0.5 KrisFlyer miles, a rate that will change to 1 HighFlyer point = 1 KrisFlyer mile from 13 July 2021.
HighFlyer points are valid for three years, although Singapore Airlines is periodically extending their validity on account of the COVID-19 pandemic.
There are a few important restrictions to note:
Each HighFlyer account shall only be linked to a maximum of five selected KrisFlyer accounts for the purpose of converting HighFlyer points to KrisFlyer miles
Each HighFlyer account shall only be allowed to convert HighFlyer points to a maximum of 150,000 KrisFlyer miles per calendar year
Each selected KrisFlyer account may receive a maximum of 30,000 KrisFlyer miles converted from HighFlyer points per calendar year, regardless of which HighFlyer accounts the points are converted from
In other words, assuming you run a one-man company, the maximum KrisFlyer miles you can draw from the card each year is capped at 30,000. That's not to say the rest of your spending is wasted though - you can still use the balance to pay for Singapore Airlines charges.
Why should you get an AMEX Singapore Airlines Business Card?
While this obviously won't be an option for everyone (since you need to own a small business to be eligible), those with an ACRA-registered business should strongly consider applying for an AMEX Singapore Airlines Business Card.
The card's S$299 annual fee is waived for the first year, but you'll still enjoy a complimentary Accor Plus membership (worth S$367 per year) just for signing up. Accor Plus members receive a complimentary hotel night, redeemable at more than 1,000 participating Accor hotels and resorts worldwide. Even if overseas travel isn't possible at the moment, it can still be used at local hotels including the Sofitel City Centre and Sofitel Sentosa Resort - basically a free staycation.
Accor Plus members will also enjoy up to 50% off dining at Accor hotel restaurants in Singapore and overseas, and 15% off beverages at Accor hotel restaurants within Asia. In Singapore, this includes restaurants like Prego, Mikuni, Asian Market Cafe and Szechuan Court at the Fairmont, SKAI, Bar Rouge, Cafe Swiss and Kopi Tiam at Swissotel and The Cliff, The Garden, Kwee Zeen at the Sofitel Sentosa Resort.
Other benefits include:
10% off the best available rate at Accor hotels
Up to 50% off hotel rates during Red Hot Room sales
Accor Live Limitless Silver status
Special invitation-only experiences
Outside of Accor Plus, AMEX Singapore Airlines Business Card members receive:
Two complimentary airport lounge visits (via Priority Pass)
Hertz Gold status with 10% off best available rates
A fast track to KrisFlyer Elite Gold status when S$15,000 or more is spent on SIA Group transactions in the first year of membership
Complimentary travel insurance when tickets are purchased with the card
In terms of points, cardmembers enjoy 8.5 HighFlyer points per S$1 spent on Singapore Airlines and Scoot transactions (this includes the 5 HighFlyer points that all HighFlyer registered companies already earn), and 1.8 HighFlyer points per S$1 everywhere else.
As mentioned earlier, this works out to:
8.5 mpd on Singapore Airlines and Scoot transactions
1.8 mpd on all other local and foreign currency spend
For perspective, the highest general spending cards on the market would earn 1.6 mpd, and the highest rate you could otherwise earn on Singapore Airlines tickets is 4 mpd. This makes the AMEX Singapore Airlines Business Card a strong contender for miles accumulation.
To sweeten the deal, it's one of the few to still award points for GrabPay top-ups and insurance premium payments, categories that have been excluded from the vast majority of credit cards.
Even if American Express cards aren't accepted by your insurance provider, all you need to do is top up a GrabPay account and use the GrabPay Mastercard to pay your premium - a handy workaround that can equally be applied to government transactions, charitable donations, education expenses or any other category that's excluded by regular credit cards.
Cardmembers will be entitled to further HighFlyer points depending on their annual spend with the SIA Group:
5,000 HighFlyer points with S$500 spent with the SIA Group in the first year
15,000 HighFlyer points with S$10,000 spent each year with the SIA Group
For SME owners looking to stretch their cash flow, all transactions enjoy 51 interest-free days (versus the usual 30 on other cards).
All in all, there's a lot going for this card, and the value proposition will only get better from 13 July.
Conclusion
With all these benefits and a first-year fee waiver, there's very little to dislike about the AMEX Singapore Airlines Business Card. It's almost too good to be true that American Express is waiving the first year's annual fee while still including the complimentary hotel night with Accor Plus. I'd try and grab it while it lasts.
Read these next:
AMEX-SIA Business Credit Card: How Does It Stack Up Against Other Corporate Cards?
Best American Express Credit Cards In Singapore (2021)
3 Key News Updates For AMEX KrisFlyer Credit Cardmembers To Know About
Credit Cards With Free Airport Lounge Access: What You Need To Know
7 Rising Franchises In Singapore: How Much Does It Cost To Start? (2021)