Everyone loves to travel, but some people take it an extra step further. Digital nomads live to travel and take on remote work to support their lifestyle.
But while their life may sound idyllic, nomads take on a whole new set of problems.
When it comes to managing finances on the road, a multi-currency account can be a digital nomad's best friend. A multi-currency account (MCA) is an account that allows you to keep money in multiple currencies. They can be used to make transactions in foreign currencies without additional conversion fees and also withdraw cash in different currencies – enabling anyone to live like a local wherever they are.
If you're aspiring to pack your laptop and live the life of freedom, here are four reasons why you should open an MCA.
1. It's a one-stop shop for all financial needs
Moving to a new city used to mean having to set up a new bank account, but if you're planning to country-hop, the process can be tiresome and time-consuming.
MCAs make it easier for you to access your funds from anywhere. Instead of setting up a new account in each country, the MCA can be used for all transactions. Revolut, for instance, allows you to spend in more than 150 countries at the interbank exchange rate. A flat mark-up on weekends and on certain currencies may apply.
A digital wallet MCA comes with an app that allows you to open a new account in minutes, making it easy for you to manage your money on the go.
2. There are no surprise charges
Managing different currencies on the go means a constant struggle to avoid surprise charges. These charges could include:
Bank administrative fees: About 1.5%-3% per transaction made using your home bank in a foreign country. Fees are dependent on the bank and the credit card you use.
Unfavourable rate of exchange: Some credit card providers charge the day's rates or rates that may be up to 3 to 5 days late.
Dynamic Currency Conversion (DCC) fee: Charged when the amount of a Visa or MasterCard transaction is converted from the local currency to your home currency. This is usually 3%, but at times have gone as high as 18%. This is also why it's always better to pay in local currency when overseas.
An MCA allows you to change multiple currencies at the rate you prefer or at the real-time rate and store it in your account until you choose to use it or withdraw it as cash. Paying in the local currency allows you to avoid DCC fees, and storing foreign currency in your account means that you can always change money at the best rates. With Revolut, you don't even have to store currencies in a separate account. Just perform a transaction and the amount will automatically be converted from your base currency at an interbank exchange rate with no ridiculous fees.
Of course, you can't avoid transaction charges completely. Revolut only charges a small 0.5% fee if you exceed a certain amount each month depending on the plan you're on. The free limit amount is a high S$9,000 per month for users on the Standard plan, and a weekend exchange charge applies on certain currencies. Users on the Premium plan and the upcoming Metal plan have these limits lifted. This is still much lower than the 1.5%-3% bank admin fees and foreign currency exchange fees usually charged per transaction.
3. Easy access to cash when overseas
When it comes to ATM withdrawals too, there may be additional charges that can arise. If you decide to work out of developing countries, especially in Southeast Asia, cash is still heavily used. If you're planning to country-hop, you may be tempted to carry a bulk of different currencies on you, especially if you can get a good rate. But carrying a lot of cash on you could be dangerous when you're on the road.
Instead, convert and store that foreign currency in your MCA, and only withdraw the money you need at an ATM when you need it. Revolut allows you to withdraw from any ATM globally where Visa cards are accepted without being levied with ridiculous withdrawal charges. In some countries, international ATM usage might levy a charge, but, like the admin and foreign currency exchange fees, Revolut will not – subject to your fair usage plan limits.
Withdrawing only what you need will reduce the amount of foreign cash that you have left over after leaving a city, so you don't hold as much unusable loose change on you. It may also save you more money along the way.
4. Skip the hassles of borderless living
Expats and international student communities have to overcome certain financial borders and inconveniences as they are incredibly mobile. Revolut is the solution that enables these communities to live like a local wherever they are. Specific problems for these two groups include the setting up of local bank accounts in a new locale and the sending and receiving of money to and from families or friends from back home. Currently, Revolut has partnered with the ERASMUS university network so students on exchange in Europe can get a free Revolut card and account to facilitate their digital banking needs when overseas.
Revolut lets you to open an account in a jiffy, and because it's branchless and completely mobile, you can set it up directly from your smartphone. Coupled with an in-built budgeting and analytics feature that helps you track your expenditures each month, Revolut is the perfect tool for digital nomads who do not know when and where they may be living or travelling to from month-to-month.
At the end of the day…
There are many tools out there that can support a digital nomad's lifestyle. While MCAs can help manage multiple currencies you need, you need to find one that can meet your specific needs as a nomad. Being able to get 24-hour support and security, for instance, can help save you a lot of hassle when you're constantly on the go.
The world still has borders, but it helps to have tools that help you transcend them.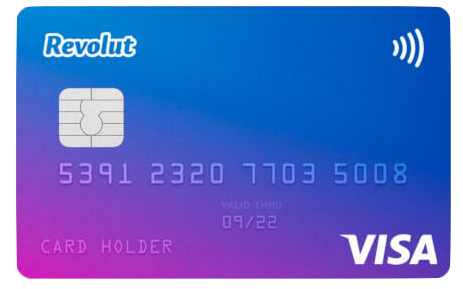 Revolut, Europe's leading fintech, launched Singapore. It is the first company in the world that allows you to spend at the interbank rate with no ridiculous fees in 150+ countries, hold money in up to 15 different currencies (more to be released) at the same time, and send or receive money globally with next-generation security features.
This article is written in collaboration with Revolut.
*Terms and conditions apply. See more here.