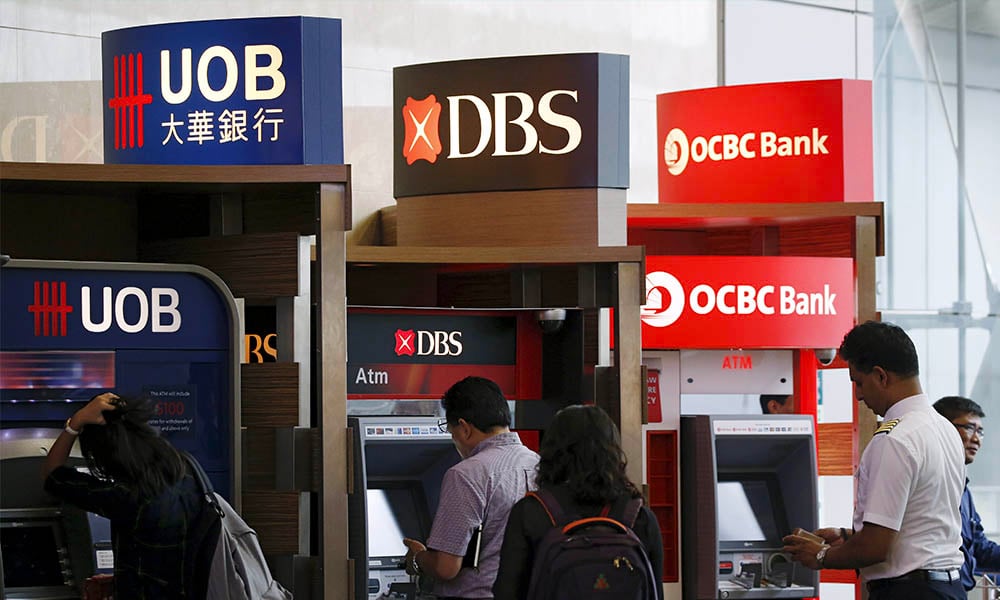 Are you still holding onto your childhood savings account? If so, you may want to consider an upgrade.
We usually open our first savings account as children – most likely your parents wanted to teach you about saving, or you needed a place to store your Chinese New Year ang bao money.
Yes, changing your savings account can be troublesome – you need to inform your employer about the change in your salary crediting account and update your GIRO payments – but a simple switch can bring some big advantages over time.
Here are 7 situations when you might want to consider changing your savings account:
1. The interest rate doesn't match your spending habits
The typical interest rate for a savings account ranges between 0.125% to 0.5% p.a. However, there are now bank accounts that can go beyond this.
For example, say you use a Standard Chartered Bonus$aver account. You can earn up to 3.88% interest p.a. if you consolidate your card spends, salary credit, bill payments, and wealth needs in a single Bonus$aver account. If you are already completing these steps each month, simply combining them in a single multiplier account could realistically earn you more than triple the usual interest rate!

Alternatively, you can check out our comparison of different savings accounts, and pick one that matches your monthly savings and spending.
2. You want to keep a part of your finances private
For security reasons, it's a good idea to confidentially keep some money in a separate account. This is useful when someone else – such as a family member or spouse – also has access to your bank account, or can monitor it.
For example, retirees who have their finances looked after by a caretaker should set a portion of their money in a separate account in the event of situations like theft. If the caretaker proves unreliable, they at least cannot run off with all of the retiree's cash.
Some couples also prefer to use a joint account for shared household funds and expenses, but beyond that joint account, their own income is private and held independently from the "common" account.
If you're in a situation where your current savings account is shared, do consider the benefits of quietly setting aside a second savings account that only you have access to.
3. You find the bank's administrative process or user interfaces too cumbersome
Not all banks are equal in terms of service and digital banking. You may find that your bank is too unresponsive to queries, or that their digital banking platform is unreliable.
Don't underrate the degree of inconvenience this can cause: you might find yourself stuck at an airport overseas because you can't access funds for an alternate flight until your password is reset... sometime tomorrow.
If you're constantly frustrated by your bank, it may save you time and stress to just switch. It's good to note that DBS has been named the 2018 World's Best Digital Bank by Euromoney and Citibank was named Global Finance Magazine's 2018 Best Digital Bank in 16 markets.
4. You can never find an ATM machine when you need it
We don't want to point fingers, but some banks seem to have a serious shortage of ATMs. You could find yourself having to travel two or three MRT stops just to withdraw cash or deposit money.
If you need to make frequent cash transactions from your savings account (e.g. you run a small business and often have temporary helpers to pay), you may want to switch to a bank with more conveniently located ATMs.
5. You're opening a joint account
If you're opening a joint account for any reason (e.g. you're getting married), consider if your existing bank will serve your purposes as a couple.
Shared spending habits often differ between individuals and couples. For example, say you don't like to use credit cards, but your spouse uses them as a mode of payment. You may want to open a joint account that also rewards you for credit card spend (like the UOB One, OCBC 360, and DBS Multiplier) if your current bank account doesn't.
6. You've just moved to Singapore, or are moving out of Singapore
While banking is global these days, it's still preferable to have an account with a local bank. It's always best to have an actual bank branch that you can visit, and through which you can speak to the relevant managers and bank tellers.
Alternatively, if you're always moving in and out of the country, you might want to consider switching to a Multi-Currency Account (MCA) like the DBS Multi-Currency Autosave or the HSBC Global Everyday Account. This can save you the cost of having to make a lot of currency conversions.
Read more: The Differences Between Bank Account Types That You Need to Know
7. Your bank doesn't seem to value the relationship
Some banks only ever seem to give perks to new clients. If there's a free luggage carrier, it goes to "new to bank" applicants. If there's a higher interest rate, it goes to "first-time bank customers".
But what do the existing customers get?
On top of these promotions, you may feel that customer service is just sub-par. A simple phone call to replace a debit card might take hours, or you might unfairly be held liable for credit card theft.
In these situations, don't be timid and switch your bank. Remember, if you allow a bank to treat you badly, it will carry on and do the same for other customers too. When it comes to a bank's performance, you can vote by taking your money elsewhere.
Read this next:
HSBC Advance Account: The Bank Account That Grows With You
Getting Started on the Path to Financial Wellness
When Should You Open A Second Bank Account?
The Differences Between Bank Account Types That You Need to Know
Singapore Startup Disrupting How You Pay Rent, Taxes and Insurance Premiums