Who doesn't love a good slice of cake? If you're looking to broaden your skills in whipping up such treats, look no further than our round-up of baking classes for all proficiency levels.
Baking has become one of the most popular hobbies worldwide, especially in this pandemic era, with people posting their home-baked cakes and cookies on social media every day.
If you've been enjoying your baking hobby and want to hone your skills, enrolling in baking classes can help you get to that next level. You can even use your SkillsFuture Credit for some of them.
Without further ado, here's a list of baking classes and cake-decorating workshops to teach you everything from making a cheesecake to folding a swiss roll perfectly.
SkillsFuture classes
Bake King

Bake King's baking classes can help you learn new skills to boost your confidence in the kitchen. It also offers SkillsFuture-approved classes and private customisable classes.
Its classes cover baking principles, how to measure ingredients and the science behind cakes and bread. It also has classes for children, so families can enjoy learning together.
Classes are around three to four hours long, with prices starting at S$120. They'll teach you how to bake unique pastries such as ondeh-ondeh Cake and mushroom tartlet for the months of February and March.
Address: 10 Haig Road, #01-363/365, Singapore 430010
Tel: +65 6742 8388
Website
Palate Sensations Culinary School
If you want to sharpen your skills in local kuehs and Asian pastries such as kueh lapis, koo kueh, kueh dadar, and Hokkaido cheesecake tarts, then Palate Sensations Culinary School is the place to be.
Aside from courses on baking curry puffs and egg tarts, it has baking classes that teach you how to bake traditional and thousand-layer yam paste mooncakes. It offers SkillsFuture-accredited courses such as:
Baking introduction to cakes
Cake decorations
Christmas bread for beginners
Soft bread: techniques and theory
Entremet pastry techniques
Traditional nyonya kueh
Singapore's local soft bread
Sourdough basics: techniques and theory
Its two to four-hour classes start from S$148, while some seasonal courses start from S$128 per session. While there are no SkillsFuture courses currently ongoing, enrollments can be made via Peoples' Association (PA) portal to kickstart a workshop.
Address: Chromos #01-03, 10 Biopolis Road, Singapore 138670
Tel: +65 6478 9746
Website
Gra Baking Academy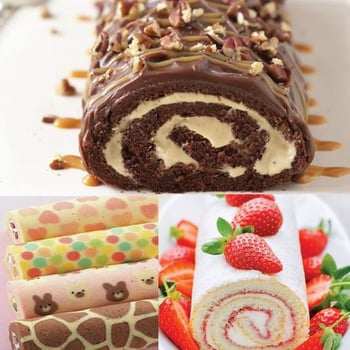 Should you want to bake something other than the conventional cake, Gra Baking Academy is a great option for adventurous bakers. The classes conducted here teach the following:
Artisan bread
Flatbreads
Sandwich loaves
Puff pastry
It also offers four classes that are claimable by SkillsFuture credits:
Basic cake baking principles
Fancy cake baking and decoration
Puff pastry and croissants
Soft bread and sweet buns
However, if you feel like dabbling in cake artistry anyway, you can master how to bake a rainbow cake in just four hours for S$170. Their classes here are versatile and cater to both kids and adults. With that said, team-building workshops for corporate settings are also available.
Address: 780 Upper Serangoon Road, #01-06, Singapore 534649
Tel: +65 9186 7640
Website
Creative Culinaire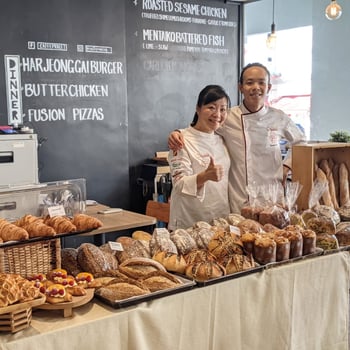 This baking school was founded in 2000 by Executive Chef Judy Koh. Whether a beginner or professional, Creative Culinaire has classes you can sign up for. It offers classes on seasonal treats for occasions such as the Mid-Autumn Festival and Christmas, as well as classic fares like chocolate and bread.
In total, there are 12 SkillsFuture courses offered:
Choux pastry
Crazy for chocolates
Danish and croissant pastries
Decorating and icing course
French cakes and pastries
Intensive bread and cake
Tarts: sweet and savoury
Edible cartoon character
Foundation bread making
Foundation cake making
Fundamentals of artisanal bread making: Foundation & Intermediate
Priced at S$500 each, your SkillsFuture credits would definitely be helping you get a bang for your buck.
Creative Culinaire also has regional baking schools in Jakarta and Bali, cementing their place as an international culinary franchise. So if you're looking to explore your creativity through all things pastries, consider giving this school a try!
Address: 17 Eng Hoon Street, Eng Hoon Mansions #01-03/04, Singapore 169767
Operating hours: Daily from 9am to 6pm (Weekends are dedicated to class slots only)
Website
Baking Industry Training College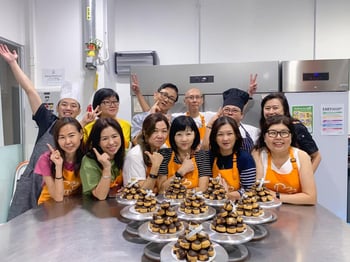 Baking Industry Training College (BITC) is a leading college that offers courses in cake baking, decorating Asian pastry and bread making. It also offers SkillsFuture-accredited courses on topics such as:
Making basic bread
Making artisan and decorative bread
Baking cakes
Baking puff pastry products
Preparing sweet and savoury fillings, sauces, and creams
Making cafe-styles bread
Baking muffins and scones
Baking cookies
Preparing dry heat and moist heat Asian desserts
Making tarts and short-crust pastries
BITC is the perfect place for serious bakers looking for certified training, and those pursuing baking as a full-time career.
Address: Multiple locations
Main – Blk 162 Bukit Merah Central, #03-3545, Singapore 150162
Tai Seng WSQ Centre – 3 Irving Road, #02-01/02, Singapore 369522
Tel: +65 6908 0955
Website
BELLS Baking Studio

Formerly the Whisk Baking Studio, BELLS offers two eight-day baking workshops that teach industry techniques to beginner bakers and dessert lovers. One of the workshops focuses on making modern renditions of cookie recipes, while the other course teaches the ins and outs of baking bread and tarts.
Those interested can opt to either pay for one or both courses. Thanks to SkillsFuture Credits, these courses can be subsidised by up to 70% — meaning that you'll have access to comprehensive yet affordable teaching at your fingertips.
Note: There's a base application fee of S$30. This fee shall be waived upon programme completion.
Address: Multiple oulets
Bedok Point – 799 New Upper Changi Rd, #03-12/13, Singapore 467351
International Plaza – 10 Anson Rd, #06-18 International Plaza, Singapore 079903
Suntec City – 3 Temasek Blvd Suntec City, Mall, 02-408/409 411/412, 038983

Class slots: Morning (8am to 2pm) | Afternoon (2pm to 8pm) | Evening (8pm to 10.30pm)
Tel: Whatsapp | FB Messenger
Website
Zan's Treats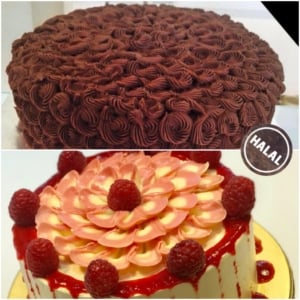 Zan's Treats is a baking academy that offers various affordable baking and decorating courses. You can attend the ladies' classes if you prefer small and intimate sessions that devote attention to each student.
You can also enquire about customised classes for corporate events, team bonding, and private baking groups.
Zan's Treats have a variety of Halal-certified courses eligible for eligible for SkillsFuture:
Introduction to cakes
Sweet and savoury puff pastries
Italian macarons and swirl meringue cookies
Sweet and savoury buns and rolls
Asian cakes
Spice and prune lapis
Chocolate cakes and cupcakes
Swiss Rolland tapak kuda and marble cakes
You may book your preferred class here.
Address: Multiple locations
Kembangan
Studio 1: 15 Jalan Masjid, #01-01, D'Gallery, Singapore 418936
Studio 2: 14D Jalan Masjid, #01-02, Kingston Terrace, Singapore 418935
Tel: +65 8299 7790 | +65 8874 7787
Website
Non-SkillsFuture classes
Nanatang
This bakehouse and baking studio caters to the latest dessert trends, delivering exciting baking classes and tasty cakes to you. In fact, they are the original creators of the viral Fatfat-carons (뚱카롱) — the even chubbier cousins of the original fatcarons.

It's the perfect place for home bakers; its classes will help upgrade your skills. You can even book international masterclasses with bakers from Turkey, Vietnam, or Korea.
Among its classes are cake decorating workshops that teach piping skills, airbrushing, and decorating with buttercream.
You can also rent space from Nanatang for events, during which you can have private classes.
Address: 41 Kampong Bahru Road, Singapore 169358
Tel: +65 9199 8928
Website
Baker's Brew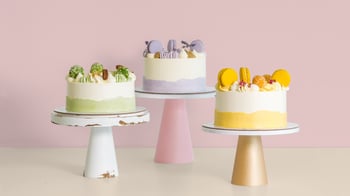 Baker's Brew is a baking studio that offers baking classes that vary in difficulty, from beginner level to advanced level for the master bakers who want to polish their skills.
Its classes span across categories of cake baking, decorating and bread-making classes. Kids are not left out at Baker's Brew since it provides baking courses for young ones. If you are a beginner in baking, you can learn how to bake treats such as:
Tarts
Cakes
Bread
Traditional kuehs
Classes start from S$108, and after a baking session, you can bring your masterpieces home to share with your family. Conveniently, they have several different outlets all across Singapore, so you can easily attend classes at your nearest location!
Address: Outlets
Operating hours: Daily from 11am to 9pm | (Paragon) Daily from 10.30am to 8pm
Tel: +65 8877 8870 (WhatsApp only)
Website
Brettschneider's Baking & Cooking School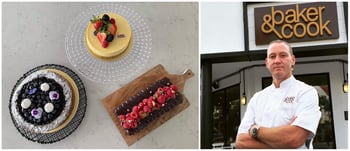 Dean Brettschneider, the man behind Baker and Cook, established Brettschneider's Baking & Cooking School to share his personal culinary expertise. His global recognition as a professional baker and skilled patissier precedes himself, having published multiple award-winning cookbooks and hosted or judged many cooking shows.
Hence, he aims to spread his love and art of the craft by guiding beginners and professional bakers along their baking journey.
Under the tutelage of a team of talented chefs, the courses offered at his school cover baking skills like bread-making and pastry. Catering for children's birthday parties and team-building events are also available.
Address: 1 Greendale Avenue, Singapore 289495
Tel: +65 6463 5508
Website
ITSI Baking Studio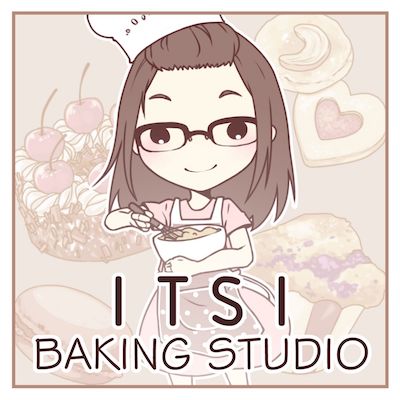 ITSI Baking Studio offers a range of baking classes priced from S$90. You can choose courses that teach you how to bake a Lana-style chocolate cake, kueh bahulu, and sugar-free cookies, among others.
The baking classes and tools used are Muslim-friendly — being 100% pork and lard-free. Bread-making classes for white and wholemeal bread and artisan sourdough are also offered. Of course, each attendee will also have their respective baking station for the full hands-on experience.
ITSI Baking Studio is also flexible in lessons, offering online baking classes where all ingredients are even delivered to your doorstep! For a minimum group size of two, you can request a private class at a time and date of your choosing.
Lastly, it is conveniently located a short walk away from Outram Park MRT station.
Address: 333 Kreta Ayer Road, #03-23, Singapore 080333
Tel: +65 8383 5698 (SMS/WhatsApp)
Website
Jus Baking

Founded by Justina Wang, Jus Baking offers baking classes that last around three to five hours long. It provides lessons on baking colourful cupcakes, pineapple tarts, chocolate cakes, and sweetbreads.
If you are a beginner, this is an excellent place for you to learn since it does not require prior baking experience. Non-private classes cost S$98 per pax to sign up. You can benefit from special prices if you book as a group.
Conversely, private classes start from S$198 per pax along with package prices for those that sign up in groups. The full price list can be found here.
Alternatively, if you want to take a gander at learning baking independently, you can purchase Justina's eBook Ultimate Secrets to Bread Making at S$6.90.
Address: Blk 107, Rivervale Walk, Singapore 540107
Tel: +65 9233 7935 (Whatsapp)
Website
BakinCalf
Run as a quaint home-based business, BakinCalf is the pride and joy of Shinni, who quit her previous corporate job to pursue her lifelong passion for baking.
If you want to learn how to bake cakes and kueh and make traditional desserts in a homely setting, then Shinni's baking classes will offer you the intimate learning experience you're looking for. Get to learn a range of cake artisanal skills spanning from classics like Black Forest Cake or a more contemporary style like Watermelon Chiffon Cake.
Indeed, there's no shortage of creative cake designs here. So if you're looking to top off your otherwise traditional cakes with interesting and adorable designs, BakinCalf is a great place to learn.
As a fair warning, do sign up for classes early since these get booked up quickly.
Address: Blk 257, Yishun Ring Road, Singapore 760257
Tel: +65 9068 4756
E-mail: enquiry@bakincalf.com (for classes)
Website
The Vanilla Bean SG

Out of all the aforementioned studios, The Vanilla Bean SG is arguably one of the more unique and niche baking studios out there.
Contrary to the usual soft, fluffy and doughy cakes, this studio steps out of the norm by offering workshops and lessons specialising in jelly cakes. Hence, to say the least, this baking studio is anything but ordinary!
Though its jelly cake designs may look complicated at first glance, you can opt for a beginner class to get all the skills you need. Their team of experienced bakers will guide you every step of the way to create the Insta-worthy jelly cake of your dreams.
We recommend their ang ku kueh, dumpling and novelty tang yuan series because it gives a refreshing take on what we'd expect traditional pastries to look like.
Team-building activities for corporate events are also available.
Address: 767 Upper Serangoon Road, Spazio@Kovan, #02-11, Singapore 534635
Tel: +65 9488 1212
Website
Redman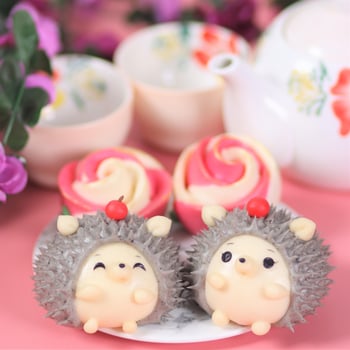 The Redman shop by Phoon Huat Pte Ltd is another popular household name in the local baking scene. More often than not, you'd probably have come across any one of its 19 outlets while shopping at shopping malls.
As Singapore's leading supplier of baking goods, it sells an extensive catalogue of baking supplies — both internationally renowned and homegrown brands — for all your confectionery needs. But that's not all, they also offer baking classes of their own. Besides the physical stores, you can also purchase products from their online site.
Redman offers classes almost every day of the month, many of which are online so you can learn in the comfort of your home. At these classes, you can learn how to craft such tasty treats as lemon basil pound cake, mango ricotta cheesecakes and more.
Otherwise, you may also choose to attend their in-person classes from their many outlets island-wide.
Address: Outlets
Operating hours: Depends on outlet
Website
BakeFresh Studio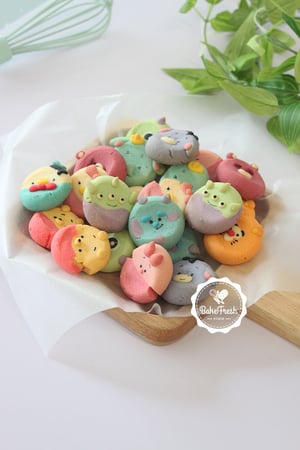 Its founders Jane, Brenda, and Penny, are self-taught bakers with years of baking experience. With the belief that "baking is love made edible", this studio is the perfect grounds for starting your baking journey (or refining your skillset) because of the undivided attentiveness and meticulousness given to students here.
You will learn about baking fruit tarts, Black Forest cakes, 3D art jelly cakes, and anything you may need to know to lay the proper foundation for your baking journey.
Address: Blk 1, Tanjong Pagar Plaza, #02-42, Singapore 082001
Operating hours: Tuesdays, Wednesdays, Fridays and Weekends from 8.30am to last class slot | Closed on Mondays, Thursdays and Public Holidays
Tel: +65 9710 1227
Website
ToTT
When it comes to exotic delights, the ToTT store has got you covered. It offers classes in chocolate babka, Estonian kringle, chantilly savoiardi sandwich, cinnamon roll, kueh bangkit, and its very own pineapple buttercream cake.
Apart from that, regular cooking classes for different types of cuisine such as a three-course French meal, Hainanese chicken rice and others are also offered.
Moreover, if you're looking to revamp your kitchen equipment set, you can purchase some new cooking and baking equipment from ToTT itself. After all, it's the largest kitchenware and tableware retail store in Asia.
Address: Outlets
Operating hours: Depends on outlet
Website
Become the next master in baking
Baking is a fun and rewarding experience. It's not only about making sweet treats or savoury pastries for your loved ones; it's also about learning new skills and honing your existing skills.
By signing up for one of these courses, you prove that you're serious about baking and that you want to improve your skills. So what are you waiting for? Pick a course and get started!
---
SkillsFuture is a possible way to offset the cost of classes for your hobbies. Another way could be to take a personal loan to finance your interests. Apply through SingSaver for low-interest personal loans.
Read these next:
6 A La Carte Buffets To Enjoy in Singapore (2022)
12 Best Hotpot And Steamboat places in Singapore
8 Cheap Korean BBQ Buffets In Singapore Starting At S$15 (2022)
14 Best Japanese Buffets in Singapore
7 Best Coffee Subscription Services in Singapore for Your Daily Cup of Joe