Have your favourite coffee delivered like clockwork with these seven coffee subscriptions in Singapore. Choose from whole beans, grounds, pods, drip bags, and even bottled cold brews!
Remember when coffee used to cost a dollar? And was drunk from a saucer? Or enjoyed as a dip for a deep fried dough stick?
Coffee has grown from a humble everyday beverage to a complicated indulgence - and specialty drink - these days.
And evidently, there's enough demand among Singaporeans to support a burgeoning industry of coffee subscriptions, where artisanal roasts and small-lot beans make their way to the doorsteps of appreciative fans all over the island with clockwork regularity.
You, too, can follow the trend with these seven coffee subscriptions in Singapore that will satisfy your coffee cravings, whether you prefer grounds, beans, pods or drip bags.
---
7 popular coffee subscription services in Singapore and how much they cost
Coffee roaster
Price (subscriptions)
Delivery charges
Hook Coffee
From S$14 per 200gm or 10 drip bags, from S$10 per 20 pods
Mailbox delivery: Free

Doorstep delivery: S$2.50 (free for orders over S$50)

Common Man Coffee Roasters
From S$16 per 250gm, or S$52 per kg
Free for orders over S$50
Tiong Hoe Speciality Coffee
From S$30 for 2 x 250gm, minimum 3 months
S$4.70
Dutch Colony Coffee Co.
From S$18 per 250gm, or S$64.80 per kg
Free
Apartment Coffee
From S$25 per bag (200gm or 300gm)
Free
Cowpresso Coffee Roasters
From S$15 per 250gm
Mailbox delivery: Free

Doorstep delivery: S$2.90 (free for orders over S$50)

Urgent delivery via courier: S$25

Parallel Coffee Roasters
From S$23 per week (250ml x 6 bottles)
S$6
---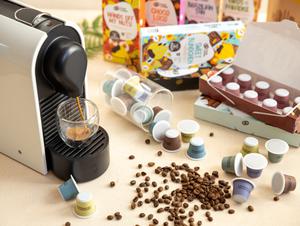 Hook Coffee - Quirky, fun and surprising
Price: From S$14 per 200gm or 10 drip bags, from S$10 per 20 pods
Subscribe: Here
Coffee has somewhat built up a reputation for being serious and broody, which can turn some people off from getting into it.
Hook Coffee understands this, and sets out to lighten things up with its fun, quirky names for its coffee varieties.
Names such as Mango Tango, Crazy Rich Almonds and Datepool are not only memorable, but they are also wonderfully descriptive signposts - just take a cue from the flavours in the names to find a coffee you'd love.
And also, browsing Hook Coffee's website and reading all the delicious-sounding descriptions is an entertaining and illuminating way to understand why coffee has taken off in such a big way. Coffee that tastes of honey, grapefruit and macadamia nuts - who'd have thought?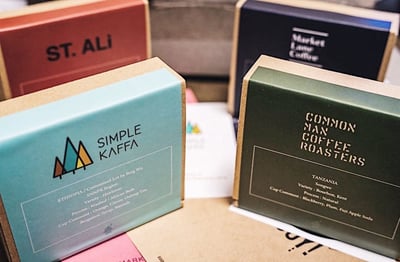 Common Man Coffee Roasters - Possibly the best value per cup
Price: From S$16 per 250gm, or S$52 per kg
Subscribe: Here
Common Man Coffee Roasters plays it straight, with a look and feel that is best described as serious. This is quality coffee for the discerning drinker, it seems to want you to think.
That's not to say it's costly. In fact, quite the opposite. Common Man Coffee Roasters (or CMCR, as the hipsters call them) is where you can find perhaps the greatest bang for your coffee subscription buck in Singapore.
It offers two sizes: 250gm from S$16, or 1kg from S$52. Those familiar will identify that as very good value, especially for the larger size.
But more than value, it's the roaster's trim yet excellent selection of house blends and single-origin beans sourced from around the world that propelled CMCR to be one of the top roasters in the local scene.
For their subscription packages, choose from any of their four house blends for regular delivery. For the adventurous, try going with the single-origin subscription, which features the roaster's pick, allowing you to rotate between the entire range of single origins available.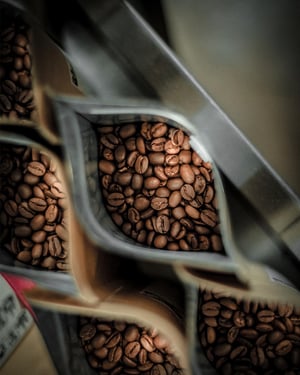 Tiong Hoe Speciality Coffee - Local 2nd-generation coffee sellers
Price: From S$30 for 2 x 250gm, minimum subscription of 3 months
Subscribe: Here
Tiong Hoe Speciality Cafe is another homegrown business to put on your radar if you believe in the #supportlocal movement. It is a second-generation coffee seller that transformed a two decade-old coffee wholesale business in Queenstown into a hip and modern enclave for coffee lovers in Singapore.
The present business owners have done a wonderful job updating both Tiong Hoe's aesthetics and coffee selection (the latter of which spans a selection of single origin beans from exotic, far-flung locales), as well as a series of house blends named after precious and semi-precious stones. They even sell raw coffee beans, for those who prefer to roast their own.
Coffee subscriptions are available for single-origin filter roast, or espresso blends. Each order consists of two 250gm bags of beans or grounds, with subscription terms of three, six or 12 months. You can add another subscription to increase the amount of coffee you get each month.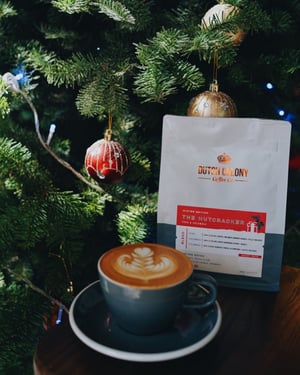 Dutch Colony Coffee Co. - Unique coffee blends and small-lot beans
Price: From S$18 per 250gm, or S$64.80 per kg
Subscribe: Here
Started in 2013, Dutch Colony Coffee Co. stands out for its unique coffee blends, created in-house using quality, small-lot beans from individual plantations all around the world.
For instance, The Nutcracker 2021 (a festive blend specially created for this holiday season) is a blend of three different beans - one from Peru and two from Colombia - resulting in tasting notes of red grape, black plum, butter-spiced cookie and brownie. Similarly, the Colonial features an audacious blend of beans from India and Brazil to produce a brew said to taste of cherry, molasses, chocolate milk and malt.
Those who prefer single-origin roasts also have plenty to choose from, with at least four varieties available for subscription, and others making seasonal appearances.
Subscriptions for your favourite coffee blend or bean start from S$18, and you can choose between 250gm or 1kg orders. If you want to try Dutch Colony Coffee Co.'s entire inventory, go for the Roaster's Choice subscription, available for S$25 per month.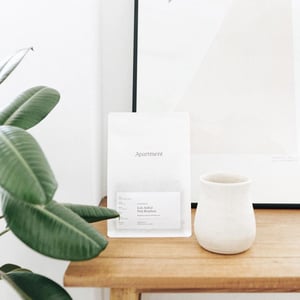 Apartment Coffee - Build your own coffee subscription box
Price: From S$25 per bag (200gm or 300gm)
Subscribe: Here
Award-winning coffee roaster Apartment Coffee offers a delightfully hands-off method to enjoy a steady supply of good coffee - provided you're comfortable not knowing what you'll be getting exactly.
Its coffee subscription programme starts from S$25, and all you have to do is to indicate the roast you prefer - filter or espresso. You can choose up to three bags of each roast for a total of six per order (S$150), but that's where your decision-making ends.
Once subscribed, Apartment Coffee will send you different bags of coffee to brew, discover and enjoy at your own leisure. From time to time, small-lot seasonal coffees may also make an appearance in your delivery.
If you appreciate this minimalist-yet-daring approach to the world of artisanal coffee, this may just be the ideal subscription for you. Any lingering doubts can be easily cleared up with a visit to their coffee studio at 161 Lavender Street.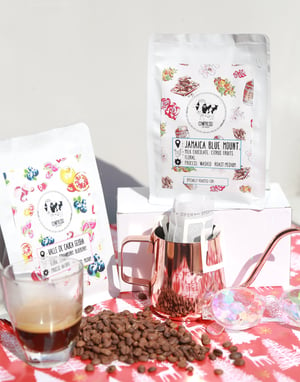 Cowpresso Coffee Roasters - Local, regional and global speciality coffees
Price: From S$15 per 250gm
Subscribe: Here
Cowpresso Coffee Roasters offers speciality blends like local Nanyang Kopi Roast to prized single-origin beans such as Geisha Columbia, and everything in between.
With such a diverse selection to choose from, there's a good chance you'll find a favourite or two here. Also, unlike some other roasters, Cowpresso doesn't limit itself to a particular price point. This opens up possibilities for rarer, more exotic beans to be featured.
Starting a subscription is easy, as coffees are available in whole bean or ground (250gm, 500gm or 1kg), or convenient drip bags (10, 20 or 40). Can't make up your mind? Go for the Surprise Plan (S$17 per parcel), which grants you a surprise coffee worth between S$15 to S$25.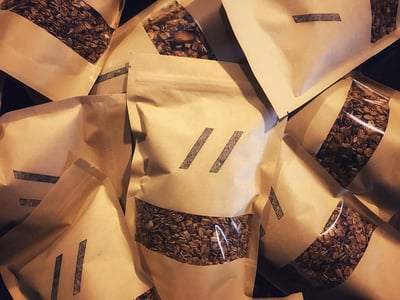 Parallel Coffee Roasters - Weekly cold-brewed coffee delivery
Price: From S$23 per week (250ml x 6 bottles)
Subscribe: Here
If you prefer your coffee cold-brewed and ready-to-drink, Parallel Coffee Roasters has you covered. Dip into their coffee subscription for weekly deliveries of 250ml servings of freshly made coffee, brewed from single-origin beans.
There are four flavours to choose from - black, white, oat milk or mocha - and you can indicate whether to have your cold brews sweetened at the order page. You can also mix and match up to three different flavours.
Subscriptions start from S$23 per week for six bottles, and there's also a 12-bottle option for double the price. While the cost can add up, it's likely still cheaper than your daily Starbucks cuppa. Plus, you can avoid the hassle of brewing your own coffee (although most enthusiasts will insist that's half the fun!).
Another way to lower your expenses is to split your subscription with your colleagues or neighbours, if you can get by without having to drink one coffee every day.
Charge your next cup of java to the right rewards credit card and stand to earn attractive returns! Terms and conditions apply.