It seems like banks roll out a new product, almost every other month, with bold claims that it will conquer the millennial market. That nebulously-defined group of people born from the early 1980s to the mid-1990s.
As a millennial myself, I find such attempts to be mildly patronising – as if millennials are some monolithic blob that can be addressed with a one-size-fits-all solution.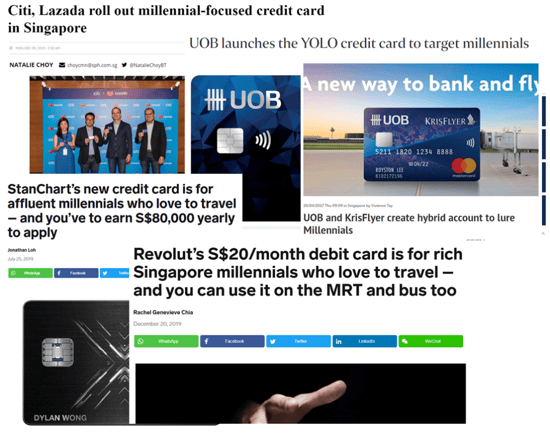 But what exactly is a 'millennial credit card' anyway? Does it give bonuses on avocado toast and penalise you for spending on housing? Does it require you to apply with a selfie? Does the sign-up gift come in the form of positive reinforcement and a trophy of participation?
In this article, we look at a few 'millennial-focused' credit cards, and see if there's some substance to back up the hype.
Citi Lazada Credit Card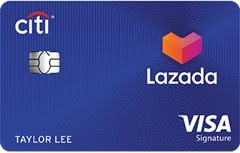 In December last year, Citibank made Singapore the fourth Southeast Asian country to get the Citi Lazada credit card after Malaysia, Thailand, and Vietnam. The bank and e-commerce giant have big hopes for this card, targetting half a million sign-ups over the next few years.
On the surface, the Citi Lazada credit card has a lot going for it. Cardholders earn 10X points (4.8 miles per dollar) on Lazada purchases (4 mpd after), and 5X points (2 mpd) on dining, travel, entertainment, and commute.
If you sign up via SingSaver, you stand to get a welcome gift of $150 Lazada voucher + Free LiveUp Membership (retail value of $59.90).
However, dig a little deeper and the value proposition becomes less appealing. The 4.8 mpd on Lazada purchases excludes RedMart, so there's little joy for grocery shoppers. More importantly, there is a shared bonus cap of 10,000 points per statement month for both 10X and 5X categories. This means you'd max out your bonus by spending $2,000 on dining, entertainment, travel, and commute.
More importantly, there are other cards, which earn much better rewards on these categories. Citibank's own Citi Rewards Visa already earns 4 mpd on all online transactions, including RedMart. The HSBC Revolution earns an uncapped 2 mpd on dining and entertainment. Online travel expenses could be put on the DBS Woman's World Card or DBS Altitude for 4 and 3 mpd respectively.
For Lazada shopaholics, though, this is a steal. It's the one big thing the Citi Lazada card excels in — spending on Lazada. But remember that the 4 mpd it earns will be matched by other online spending cards like the OCBC Titanium Rewards and the DBS Woman's World Card.
UOB YOLO Card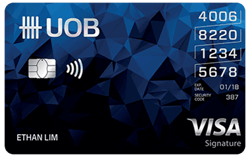 UOB YOLO cardholders get up to 8% cashback on dining, Grab transactions and entertainment spend, with a minimum spend of $600 per statement month. Do note that the 8% cashback on Grab, dining and entertainment only applies on Saturdays and Sundays; during weekdays you'll earn 3% (so pay your Friday clubbing bill after midnight!).
Cardholders also enjoy 3% cashback on online fashion and travel transactions, and 0.3% on all other expenditure. Total cashback is capped at $60 per statement month.
An 8% cashback on dining may sound compelling, but know that you have other options too.
Attribute/Card Type

UOB YOLO

Maybank Family and Friends

Citi Cash Back

BOC Family
Minimum spend to earn bonus cashback
S$600
S$800
(reduced cashback offered with min S$500 spend)
S$888
S$800
Bonus cashback cap
S$60
S$80
S$75
S$100
Dining
8% weekend, 3% weekday
8%
8%
10%
Grab
8% weekend, 3% weekday
8%
0.25%
0.3%
Entertainment
8% weekend, 3% weekday
0.3%
0.25%
0.3%
Groceries
0.3%
8%
8%
3%
Petrol
0.3%
8%
8%
0.3%
Movies
8% weekend, 3% weekday
0.3%
0.25%
3%
Public Transport
0.3%
8%
0.25%
3%
Travel (online)
3%
0.3%
0.25%
3%
Hospital
0.3%
0.3%
0.25%
3%
If you're able to spend at least $800 a month, I reckon you'd do better with the Maybank Family and Friends card with its higher bonus cashback cap and additional categories.
SCB X Card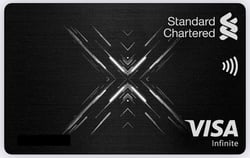 The SCB X Card was launched to great fanfare in July last year, and its 100,000 miles sign-up bonus proved so popular that it ended up getting pulled barely a few days after launch, replaced with a smaller (but still good) 60,000 miles bonus.
The product is positioned at 'affluent millennials', and with its $695.50 annual fee and $80,000 income requirement, it's easy to see why. Unfortunately, SCB has ended the 60,000 miles sign-up bonus, and cardholders now receive only 30,000 miles upon payment of the annual fee.
The X Card offers 2 free lounge visits a year, and up to 50% off dining at Fullerton hotels, but beyond that, there's really not much going for this card. 'Affluent millennials' may instead consider some of these metal cards, which offer significantly stronger benefits.
DBS Live Fresh Card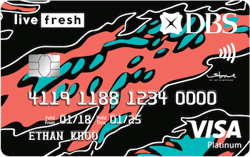 The DBS Live Fresh keeps things simple with a flat 5% cashback on all online shopping and contactless Visa expenditure, subject to a minimum spend of $600 a month and a cap of $60.
When you think about how many transactions you do online in a month, this becomes potentially useful – buying air tickets, shopping for groceries, taking Grab or Gojek rides, purchasing merchandise or apparel, booking hotels and so on. Moreover, contactless terminals are virtually everywhere these days, which means there are a lot of opportunities to earn 5% cashback everywhere.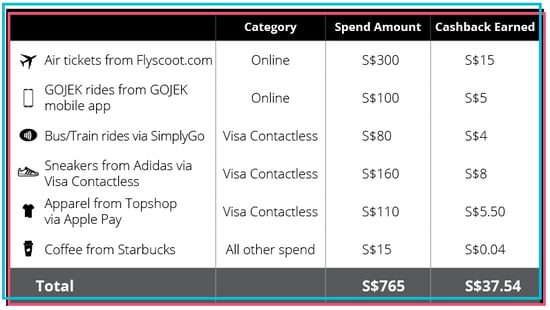 The catch is that the $60 bonus cashback is broken down into $20 on online spend, $20 on Visa contactless spend and $20 on all other spending. Since all other spending earns a puny 0.3% cashback, you certainly don't want to use the Live Fresh for this. The effective cashback cap is, therefore, only $40, which you'd exhaust with $800 of spending.
An alternative option may be the OCBC FRANK card, which earns 6% cashback on online spending, capped at $60 per month. But earning this 6% requires that you spend at least $400 in-store at merchants each month on which you'll earn only 0.3%.
You could earn 3-5% cashback on spending at selected cafes and on entertainment establishments, but unless you can spend $400 on this alone, your weighted average cashback will be much lower.
Conclusion
Most 'millennial-focused' credit cards aren't necessarily the best tools for getting the job done.
If you want to shop on Lazada, the Citi Rewards Visa would be a good option. If you want to dine out a lot, get a UOB Lady's Card or a HSBC Revolution. If you want a metal card with great benefits, consider alternatives like the Citi Prestige or the OCBC VOYAGE. And if you wish to earn rebates on online spending, the DBS Woman's World Card or the OCBC Titanium Rewards offer better value.
So don't get dazzled by the marketing of a product – be a smart millennial, and do your comparison shopping.
Read these next:
Credit Cards With The Best Dining Perks
Metal Cards With The Best Perks In 2020
The Best Bank Accounts For Miles Chasers
Should I Use A Credit Card Or Multi-Currency Card For Overseas Spending?
---
---