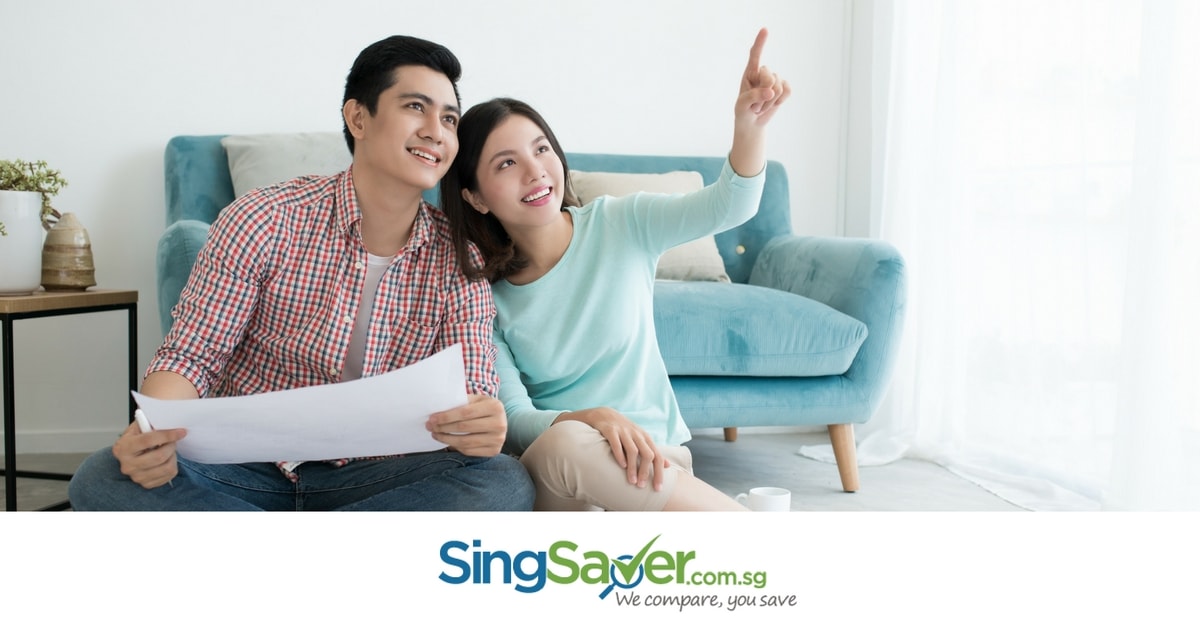 S$20 doesn't seem like a life-changing amount, but it can be if Singaporeans spend their property tax savings on the right things.
Good news for HDB dwellers: property taxes will be lower in 2017, by around $19 to S$20 across the board. Granted, this isn't a huge windfall, but there are still better things to spend it on than two fast food value meals.
Why Are Property Taxes in Singapore Lower in 2017?
In 2017, four-room flats will have a property tax of between S$52 and S$100, down from S$71.20 to S$119.20 this year. This is a reduction of S$19.20.
Five-room flats will have a property tax of between S$83.20 and S$131.20, down from S$104.80 to $152.80 this year. This is a reduction of $21.60.
Executive flats will incur a tax of between S$95.20 to S$143.20, down from between S$116.80 to S$164.80 this year. This is a reduction of S$21.60.
The Inland Revenue Authority of Singapore (IRAS) bases property taxes on the Annual Value (AV) of the property. The AV is the estimated rental rate of the flat, were it to be rented on the open market. The drop in tax rates may be related to Singapore's softening rental market for properties, which has reduced AVs.
Here's What You Can Do with Your Property Tax Savings:
What can you do with around S$20? Well, here are a few ways it can make an impact:
Start a side business (yes, seriously)

Buy a desk fan

Buy a portable night light

Buy some Skype credits

Buy some time

1. Start a Side Business (Yes, Seriously)
We're not joking. With S$20 you have enough to start a side income business in Singapore. Use this money to set up a small website, as it's enough to register a domain (shop around for the lowest cost). That blog provides a powerful avenue to find sources of side income.
Use it to talk about what you're good it, be it accounting or music. Use blogging platforms like WordPress and social media to get the message out. Offer to help someone with their accounts for a small fee, teach music, or render your services.
As more people start to read your blog and follow you, you'll gather a small group of prospective future clients. Some pretty significant businesses – like food blogs that we won't name – have started out like this.
2. Buy a Desk Fan
Buy a S$20 desk fan, and possibly save money on air-conditioning bills. Most people don't realise there's a huge difference between a small desk fan and a big ceiling fan, and that the desk fan is more effective.
Don't believe us? The next time you come back from a jog, try sitting next to a desk fan blowing right on your sweaty neck, instead of under the ceiling fan. You'll see that you cool down a lot faster. And on warm nights, it's great to be able to plant your sweaty brow beside a focused desk fan.
A desk fan also has side-uses, such as drying nail polish or drying out your soaked shoes. It's a versatile way to invest S$20 that you won't regret.
3. Buy a Portable Night Light
Want to read at night, or avoid wrecking your eyes bingeing on Netflix into the morning? A portable night light will do wonders. Clamp it onto a book or tablet, and you won't have to rack up the electricity bill by leaving a main light or floor lamp on.
If you are going on a holiday trip, you'll also be grateful for having this while on the plane. It's way easier to find what you need in your overhead luggage with a nightlight.
Get the ones that can be charged via USB so you don't have to waste cash on batteries.

4. Buy Some Skype Credits
S$20 can get you sufficient Skype credits to talk for quite a while, or you can get a Skype plan for about four months. Now you can talk to people overseas (even video call them) for a fraction of the cost of a regular phone call.
If your relatives or friends abroad haven't heard of it, see if you can get them on the same service. If everyone uses Skype, it's even less than S$20 – it's free.
5. Buy Some Time
Hit up sites like Fiverr, and see what people will do for USD$5 (S$7.12). You can get people to design logos for you, polish your CV, or even fetch copyright free images for your blog.
A locally based version (which may not be the same price, but is still cheap) would be Task Amigo. See if anyone will grab your laundry for you, or deliver some documents. There's nothing like being able to buy extra time with the family, or to relax a little on Fridays.
Remember, the key to financial security is managing every little transaction well. If saving S$20 shaves S$50 a month off your air conditioning, and S$50 a month shaves S$10,000 of your medical emergency (it's enough to buy a personal accident plan), all the effects will snowball to make you richer.
Read This Next:
5 Side-Income Jobs Almost Any Singaporean Can Do
How to Make Money Off Your Flat (Besides Having Tenants)
---

By Ryan Ong
Ryan has been writing about finance for the last 10 years. He also has his fingers in a lot of other pies, having written for publications such as Men's Health, Her World, Esquire, and Yahoo! Finance.
---