The realities of the COVID-19 outbreak hit home this week as Changi Airport announced its decision to suspend all operations at Terminal 2 for 18 months, starting from 1 May 2020.
The suspension will allow for the consolidation of operations at other terminals, resulting in some much-needed cost savings. Moreover, it will also help expedite the ongoing renovations, bringing forward the completion date by as much as a year.
Terminal 2 closes its doors on 30 April 2020. And there's no way of sugar coating this piece of news — closing an entire terminal is a drastic move. Never before in Changi's history has an entire terminal been shuttered. Even during previous renovations, operations continued uninterrupted with renovations being done in sections. The fact that the airport authorities have given the green light to an 18-month suspension suggests the slow pace at which they see the recovery happening.
So where does that leave us travellers?
Well, here's how the closure of Terminal 2 will affect you.
What happens to Changi's airlines?
The following airlines currently operate out of Terminal 2:
Air India
Air India Express
ANA
Etihad Airways
Ethiopian Airlines
Indigo
LOT Polish
Lufthansa
Malaysia Airlines
Royal Brunei Airlines
Sichuan Airlines
SWISS
United Airlines
These will be reallocated to Terminals 1, 3 and 4 as follows:
Terminal 1: ANA, Malaysia Airlines, Royal Brunei, Sichuan Airlines
Terminal 3: United Airlines, Ethiopian Airlines, Etihad Airways, LOT Polish, Lufthansa, SWISS
Terminal 4: Air India, Air India Express, Indigo
Update: Changi has updated a previous press release and marked all the new terminals as 'TBC,' so it is possible the list above is not final, as of April 9. The article will be updated when the final list is released.
SilkAir and Singapore Airlines used to operate out of Terminal 2 as well (SilkAir for all flights, Singapore Airlines for selected destinations), but, as of 8 April, they have relocated to Terminal 3. This means that Singapore Airlines is operating out of a single terminal at Changi for the first time since 2008.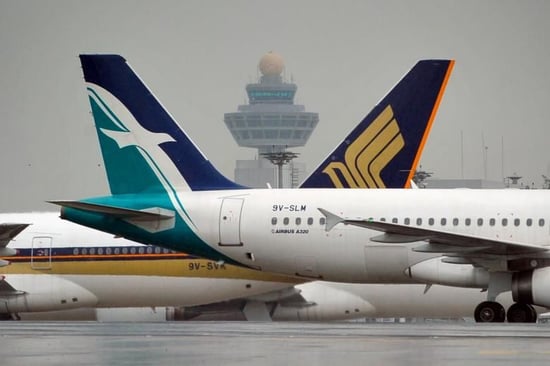 It's unclear, at the moment, whether SilkAir and Singapore Airlines will move back to Terminal 2 when it resumes operations in late 2021. My educated guess is no. It's always been SIA's long-term plan to go under one roof at Changi, and the COVID-19 outbreak simply provides the catalyst.
Operating all Singapore AIrlines flights out of Terminal 3 means doing away with the confusion on flights into Singapore, wherein passengers didn't know which terminal they were landing at until two hours before arrival. This also makes it easier for family members to make arrangements to pick them up.
What happens to Changi's restaurants and shops?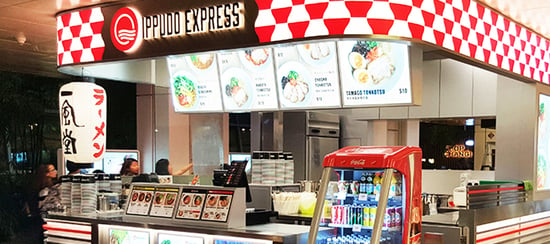 The good news is that some of the restaurants and shops in Terminal 2 have alternative locations in other terminals, so you'll still be able to enjoy them at the airport. For example:
Ippudo Express (T1 & T2)
Japan Gourmet Hall Sora (T1 & T2)
Krispy Kreme (T2 & T3)
IlaoIlao (T2 & T3)
Pezzo (T1 & T2)
Starbucks (T1, T2, T3, T4)
Ya Kun Kaya (T1 & T2)
However, some merchants only operate out of Terminal 2. This means you won't be able to visit them anymore, unless they relocate to a different terminal:
Shop Type
Transit
Public
Shops & Services
- Asia Favourites
- Bottega Veneta
- Chloe
- Converse
- DFS Watches
- Garrett Popcorn
- Kiehl's/GAC
- Max Mara
- Old Seng Choong
- Paul & Shark
- Pure Gold
- Ray-ban
- Saint Laurent
- Samsonite Red/Lipault
- So Chocolate
- Spa Express
- Ted Baker
- The Chocolatier
- The Fashion Gallery
- The Golden Duck Co.
- Tokyo Milk Cheese Factory
- TranSpa
- Hertz
Food & Beverage
- Archipelago Craft Brew House
- Bowl Thai
- Hong Kong Sheng Kee Dessert
- Kaveri Vegetarian Cuisine
- Kedai Killiney Kopi
- O'Learys Sportsbar & Grill
- Pho Street
- Rustichelli & Mangione
- Straits Food Village
- TGM
- Tunglok Tea House
- Wang Cafe
- Central Thai
- Chee Kei
- Chutney Mary
- Coffee Toast Express
- Fish & Co
- Peach Garden Chinese Dining
- Penang Culture
- Soup Restaurant Heritage
- Swensen's
- TP Tea
Changi has said that they're in discussions with affected merchants, and my suspicion is that some of them may take this opportunity to get out of their rental contracts, given that footfall would've likely dropped to nil.
What about Changi attractions?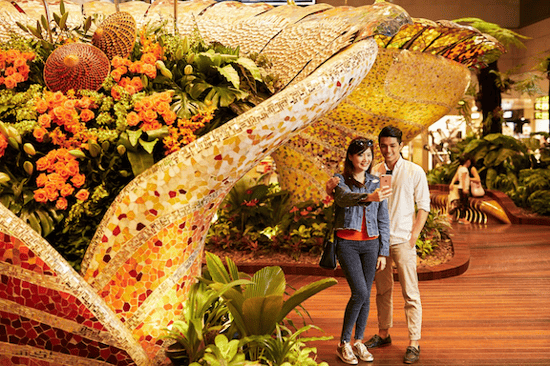 Terminal 2 is surprisingly short on attractions — with the main points of interest being the Orchid, Sunflower and Enchanted Gardens. There was also an entertainment zone in the transit area with Playstations and LAN gaming, but that's about it.
On the flip side, it also means we won't be losing too much when it closes. You'll still be able to access attractions like the Social Tree (T1), the Butterfly Garden (T3), the big airport slide (T3), and the Heritage Zone (T4).
What can we expect at Terminal 2 after the renovations?
It's important to remember that Terminal 2 will be closing for 18 months, while the renovations, even if expedited, will only be completed by 2023 at the earliest. Therefore, don't expect to see any major changes when Terminal 2 re-opens in 2021.
That said, we can expect a further 15,500 sqm to be added to the terminal, increasing its capacity by a further 5 million passengers a year. There will be more retail space, greenery, and additional self check-in options — all welcome additions at a terminal that got its last makeover in 2006.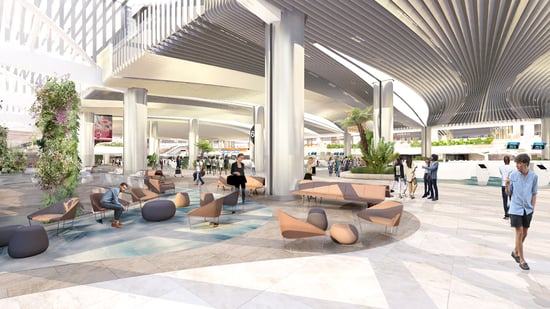 The departure hall will see a 20% increase in capacity with a duplex F&B concept introduced at the north end of T2's connection to Jewel. A common-use central Fast and Seamless Travel (FAST) zone will be created, with automated check-in kiosks and bag drop machines.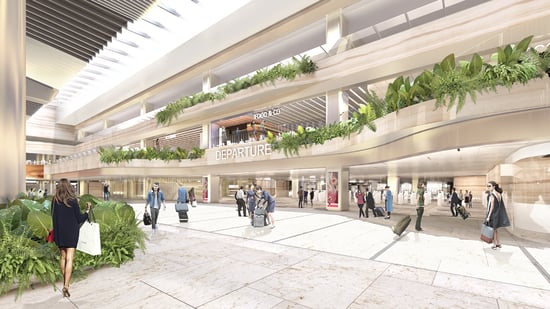 In the departure transit hall, the Orchid Garden will be closed to make way for a new design, and additional F&B options will be added.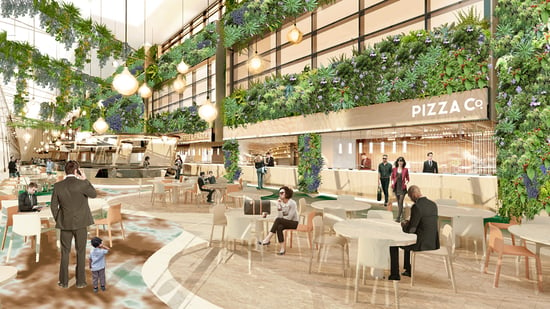 Arrivals will be smoother too, thanks to a new waiting lounge, plus an improved baggage handling system and two additional belts. Immigration halls will feature more greenery, and additional automated lanes will be added.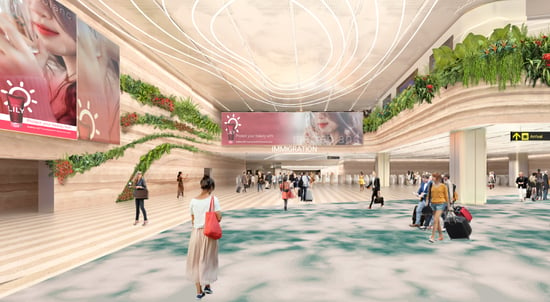 What else I should know about Changi Terminal 2 closure?
In view of the Terminal 2 closure, the government will also suspend the Airport Development Levy from now till the end of March 2021. This means your air tickets will be cheaper by $10.80, if you're departing from Changi, or $3, if you're transiting through Changi.
The suspensions may not stop with Terminal 2. The prospect of suspending operations at Terminal 4 has also been discussed, and may happen if passenger traffic continues to fall. It's sobering to think that at the end of last year, all the talk was about getting ready for Terminal 5. Barely three months later, and we're potentially down to two terminals.
Conclusion
Having said that, suspending operations at Terminal 2 is a sensible move, given the current global economic situation. It helps save on operating costs, while making the best of a disadvantageous situation by expediting renovations. Passengers will, arguably, have a better departure experience at any of the other three terminals too, given their more modern facilities.
Read these next:
If I Get COVID-19, What Will I Need To Pay?
3 Reasons Why Cash is King in Uncertain Times Like COVID-19
Travel Cancelled Due To COVID-19? Here's How To Save Your Expiring Airline Miles
8 Essential Shops Open During COVID-19 Circuit Breaker (7 April-4 May 2020)
Food Delivery Promo Codes 2020: GrabFood, Deliveroo, Foodpanda, WhyQ
---
---