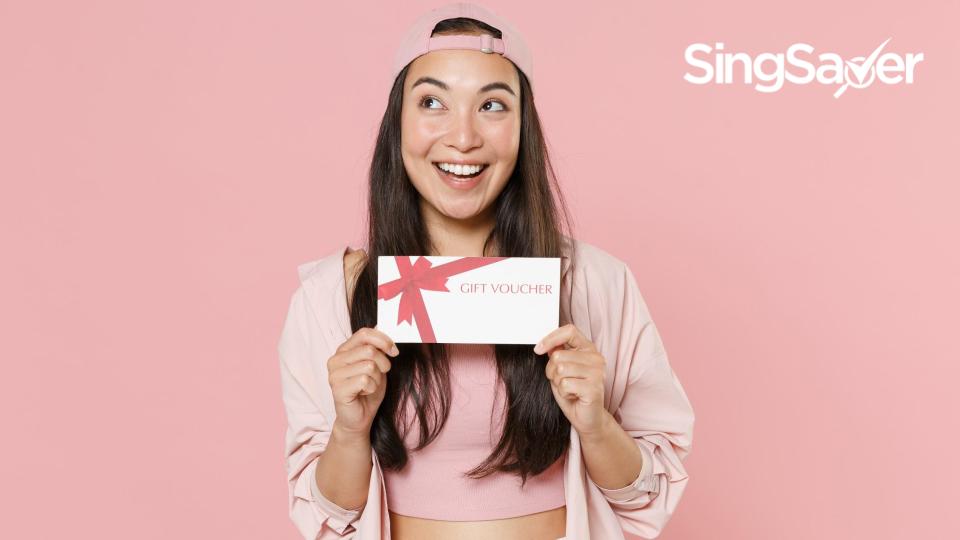 With so much of our shopping happening online in the past year (thank you very much, COVID-19), making sure your gifts arrive on time is harder than ever.
---
Every spending situation is unique. SingSaver assembles the 'Best For' list, so you can decide what's best for you.
---
So if you forgot to order your gift online for an upcoming, special occasion, take a deep breath. You can still pick up a last-minute present, in the form of a gift card.
Yeah, we know. Gift cards have a reputation of typically being a last-resort type of present. At that point, they might seem to be the only option. However, it could be the best option, especially when it's for someone who already has everything in their lives.
Table of contents
Why gift cards are a fantastic choice
#1 They are flexible
Gift cards scream freedom and flexibility for the recipient, allowing them to choose whatever they want from a particular store. That itself takes away some of the unnecessary headache associated with finding them the right gift, especially when you don't know their preferences well enough.
While you can argue that cash is the most flexible, it can sometimes be considered a little bit too, well, impersonal.
#2 You can stick to your budget
Only want to spend $20? Get a gift card with that amount and that's it. You won't have to struggle with the fear of underspending or overspending for a gift.
#3 It's fast and convenient
No more waiting two weeks for a parcel to be shipped over. Buying a gift card online hardly takes any effort, and it can be e-mailed directly to your recipient immediately.
To help you find the perfect gift card, we've pulled together some ideas that are practical and that people would actually want to use. Scroll on for our recommendations!
Last updated on 19 March 2021. Gift card prices and availability subject to change.
Gift voucher ideas for all types of personalities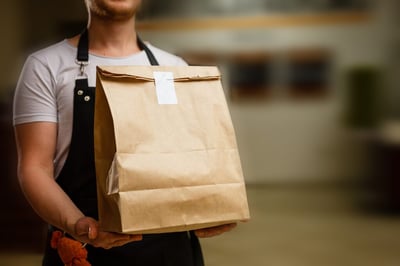 For the food delivery fan
| | |
| --- | --- |
| Merchant | Cost |
| GrabFood | Available in denominations of $5, $8, $10, $15, $30, $60, $70, $80 and $100 |
| FoodPanda | Available in denominations of $5, $10, $15, $20, $25, $30, $40, $50, $80 and $100 |
| WhyQ | Available in denominations of $5, $10 and $25 |
Know a friend who loves having their food delivered? Defray some of the cost by getting them a GrabFood, FoodPanda or WhyQ cash voucher available in a wide range of denominations.
And even if they're not a serial user of food delivery services, they'll still love this gift, because who doesn't like free food?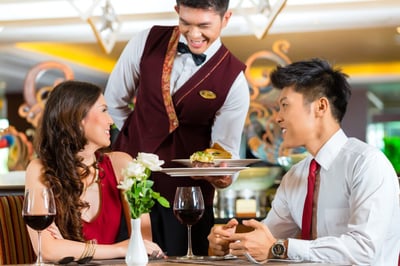 For the foodie
The Lo & Behold Group's cash vouchers may be used at a range of restaurants including Loof, The White Rabbit, OverEasy, Tanjong Beach Club and Extra Virgin Pizza for both dine-in and takeaway orders.
If you're on an extreme budget, Udders gift cards will do just fine as well. With a $5 top-up, your loved ones will be able to get a single scoop of ice cream with some change left too!
JP Pepperdine vouchers are great for giving someone a delicious treat. Available in denominations of $10, these gift vouchers can be purchased online or any JP Pepperdine Group of restaurants and can be utilised at Jack's Place, Eatzi Gourmet, Yeh Ting and Tiny Red Dot.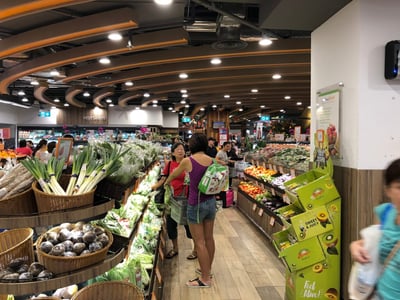 For the auntie at heart
Everyone has to buy something at a shopping mall at some point, so how about offsetting some of their cost with these practical vouchers that can be used at multiple locations and stores islandwide?
CapitaVouchers can be spent at participating outlets across all CapitaLand managed malls, including Clarke Quay and SingPost Centre within the validity period.
Do note that physical CapitaVouchers are not accepted at Jewel Changi Airport.
Al-Futtaim, the parent company of the recently-shuttered Robinsons departmental store, also has vouchers that can be redeemed at various stores like Royal Sporting House, Marks & Spencer, Bershka, Massimo Dutti, Vans and more.
Dairy Farm gift vouchers, on the other hand, are redeemable at Giant stores, Cold Storage, Jasons, Market Place, Guardian, and 7-Eleven outlets, while Frasers Property gift cards are accepted at 12 malls in Singapore.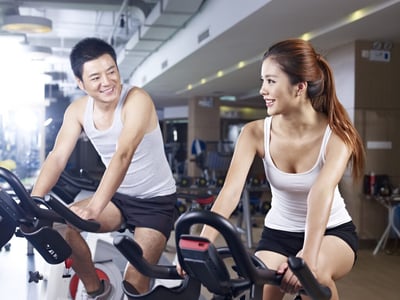 For the health nut
| | |
| --- | --- |
| Merchant | Cost |
| Decathlon | Top up between $10 to $250 in e-card |
| ClassPass | Choose your own amount |
| Nike | Available in denominations of $25, $50, $75, $100, $150, $200 and $250 |
It doesn't matter what kind of sport your friend engages in — there's definitely something for all types of fitness enthusiasts at Decathlon. They can take their pick between workout clothes, swimming costumes, gear for all sorts of activities, camping equipment, roller blades and more.
If your loved one prefers attending workout classes, getting them a ClassPass gift card will be perfect for them. With ClassPass, they can book everything from boxing to gym time to massages and haircuts (Yes! They've included spas and beauty into their list!).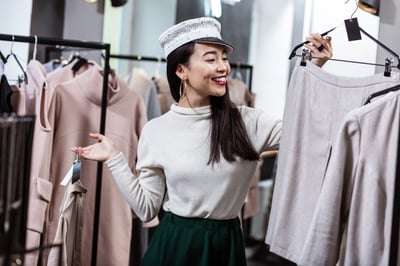 For the beauty guru and fashionista
| | |
| --- | --- |
| Merchant | Cost |
| Lovisa | Available in denominations of $10, $25, $50 and $100 |
| SHEIN | Available in denominations of $100, $150, $300 and $500 |
| Zalora | Available in denominations of $30, $50, 80, $100, $150 and $200 |
| ASOS | Available in denominations of $30, $50, $75, $100, $125, $150 and $200 |
| Sephora | Available in denominations of $20,$30, $50, $80 and $100 |
For the vainpot, gift cards from any of these stores is a god-sent. They'll be able to freely purchase items like new makeup palettes, clothes, bags, shoes and earrings for their special occasion.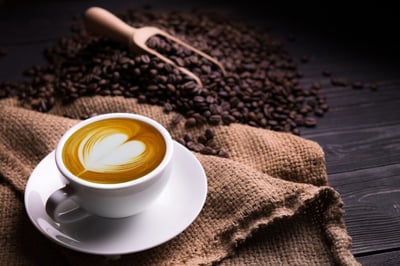 For the javaphile
Know someone who's always going for a coffee run? Fuel them up with gift cards from these stores.
Gift cards from Common Man Coffee Roasters (CMCR) can be used to buy coffee products and attend classes at the CMCR Academy. Over there, they can learn the fundamentals of being a barista as well as latte art!
When you give someone a gift card from The Coffee Bean & Tea Leaf (CBTL), you can feel good knowing that they'll redeem that card for some pretty great beverages and cakes. They can even use the gift card to purchase equipment and drinkware too, if they'd like.
The Coffee Academics Singapore's gift card, on the other hand, is only available for online purchases on their e-store, but we wouldn't say that's a con because we're all trying to stay home more these days.
Tips on how to save money when buying gift cards
Check Shopee or Carousell for discounted prices before purchasing straight from the merchant's website. Gift cards from FoodPanda, Grab, WhyQ are cheaper at Shopee while you can find NTUC, CapitaLand Malls, Al-Futtaim, Dairy Farm Group and Frasers Property vouchers available at a steal on Carousell.
There ARE differences between gift cards and gift vouchers — the former can be topped up and used for exact amounts. The latter comes in fixed denominations and has to be used in full. That means you won't get any change on a $10 voucher if you use it for a $7 product.
It is better to get a voucher that can be redeemed at multiple stores so that your recipient has more freedom to choose what they want to spend them on.
---
Planning to purchase gift cards or vouchers? Use these credit cards and earn miles/rewards/cashback!
Read these next:
I Was Retrenched At 26 Years Old And I Have No Savings
I'm 27 And I Accumulated My First $100,000 By Investing And Saving Over 4 Years
I'm An Actor And I Went Broke. This Is How I Bounced Back: Nat Ho
The Real Cost Of Your Coffee Habit
The Real Cost Of Fitness In Singapore