Keen on bumping up the cashback you could earn on literally everything you purchase? Consider making Citi Cash Back and Amex True Cashback your wallet's new best friends.
There are splendid reasons why Citi Cash Back and Amex True Cashback are some of the most popular cashback credit cards around. Not only are their cashback mechanics straightforward enough for someone who's new-ish to the world of credit cards, but also they can be incredibly rewarding if you play your cards right.
Interested to learn more about how you can maximise your cashback with this particular credit card combo? Read on.
Citi Cash Back
If you have a family to support, Citi Cash Back could very well be the secret to making your cashback stash grow fast. Here's a quick rundown of what this card has to offer:
6% cashback on dining at restaurants, cafes, fast food eateries, and caterers
8% cashback on grocery shopping, both online and at major supermarkets
Up to 20.88% savings at Esso and Shell, inclusive of 8% cashback for petrol spending
0.25% cashback for all other spending, even if you do not meet the minimum monthly spend
Up to S$1 million travel insurance coverage when you charge your travel tickets to this card
While you will have to spend a minimum of S$800 monthly in order to earn the advertised high cashback on your purchases, charging everything from dining and groceries to petrol should make this task achievable.
Besides, it helps that you aren't restricted to only certain dining establishments, supermarkets or petrol kiosks. You have the freedom to dine, do your grocery shopping or pump petrol wherever you fancy (both locally and abroad) — all while knowing those well-deserved, expiry-free cashback rewards are yours to keep.
Bear in mind that Citi Cash Back has a monthly combined cashback cap of S$80 per statement month. Take this into account when you're tracking your expenses and crunching numbers over your earned cashback.

SingSaver Exclusive Offer:
For Citi PremierMiles Card: Receive an Apple iPad 9th 10.2" WiFi 64GB (worth S$503.65) or a Dyson Supersonic (worth S$699) or a Dyson V8 Slim Fluffy (worth S$509) or S$300 cash via PayNow upon activating and spending at least S$500 within 30 days of card approval. Valid till 1 October 2023. T&Cs apply.
For Citi Cashback+ Card, Citi Cashback Card and Citi Rewards Card: Receive a Dyson Supersonic (worth S$699) or a Dyson V8 Slim Fluffy (worth S$509) or a Nintendo Switch OLED (worth S$549) or S$300 cash via PayNow when you activate and spend at least S$500 within 30 days of card approval. Valid till 1 October 2023. T&Cs apply.
Plus, enjoy up to 2% cashback on all qualifying spend and up to S$656 cash when you apply for the Citi Cash Back+ card and join Citi Plus. T&Cs apply.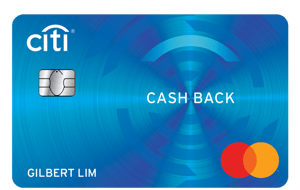 Amex True Cashback
The Amex True Cashback is often the go-to cashback credit card for those looking to earn fuss-free, straightforward cashback rewards on anything and everything they spend on. The best part? No minimum spend and no cashback cap.
Here's a quick look at what this card has to offer:
1.5% cashback on all eligible spend
3% cashback on first S$5,000 spent within the first 6 months
Register your card annually to enjoy additional 1% cashback on foreign currency purchases. Valid till 30 June 2021
Free travel insurance coverage of up to S$350,000 when you purchase your travel ticket with this card
True Love Weddings: Enjoy an exclusive 5% off new wedding packages at selected venues
Thanks to Amex's thoughtfulness, there's absolutely no need to jump through hoops just to enjoy your cashback: you will receive your cashback in the same statement month automatically.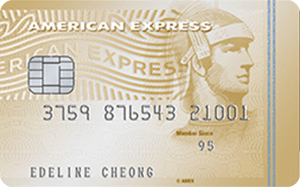 Why cashback chasers should consider this card combination
The proposition to pair Citi Cash Back and Amex True Cashback is not unfounded. This is especially true if you're serious about chalking up cashback rewards on your expenses.
While Citi Cash Back is great for covering the dining, groceries and petrol grounds, Amex True Cashback is a fantastic backup cashback card to have on hand. You can utilise the latter to supplement cashback earnings on purchases that don't fall under Citi Cash Back's dining, groceries and petrol categories.
That's not all. You can even earn cashback on bills when you make payment using Amex True Cashback, no additional fees or charges attached. This is a definite standout feature that's seriously hard to beat.
Both Citi Cash Back and Amex True Cashback are accessible, too. They only require applicants to have a minimum annual income of at least S$30,000. This makes them suitable even for those who have just stepped into the working world and, of course, those who want to get more out of their credit cards.
Read these next:
Top Credit Card Promotions And Deals On SingSaver
Cashback vs Miles vs Rewards: Which Is The Best Type Of Credit Card For You?
Best Bill & Tax Payment Services That Still Earn You Rewards & Miles In Singapore
Credit Card Comparison: Maybank Family & Friends Card vs Citi Cash Back vs CIMB Visa Signature Card
What Really Happens If You Skip Credit Card Bills, Loan & BNPL Payments