Find out how to start a franchise business in Singapore and the costs involved.
Singapore-based franchises are great opportunities for any entrepreneurs looking to start their own business. They are reliable, have strong brand names, and will provide you with the necessary training to succeed in your industry.
The best part is that there are many different types of franchises available, so there should be an option out there for you no matter what type of business you want to run!
Singapore has emerged as a major hub for franchising in Asia due to its low tax rates and relatively stable government. It's also one of the wealthiest countries in the region, making it an attractive prospect for investors.


Table of contents
---
General overview of franchises in Singapore
A franchise is a legal agreement in which the franchiser (or parent company) grants permission to a franchisee to use its brand name and business format.
The starting investment fees in Singapore will depend on the type of franchise you choose, but typically the range is from S$30,000 to S$500,000.
The process of setting up a franchise in Singapore is relatively straightforward and can be completed within six months. The government has put in place several measures to make it easier for foreign investors to set up shop here.
If you are looking to start a business in Singapore, then franchising is a highly viable way to go. Franchises offer huge benefits that can boost your chances of success, such as brand name recognition and support from an established parent company.
However, the franchise business is not all a bed of roses. The success of any franchise depends largely on the owner's ability to replicate the model set out by the franchiser. Additionally, the cost of starting one can be very high for some.
For example, let's say you want to open a Subway outlet. The company will require you to pay an initial investment of around S$15,000 and have liquid capital. Additionally, Subway will take a cut from your sales each month.
There are plenty of franchise opportunities in Singapore, with some being more lucrative than others. Thus, it is important to do your research before you sign any agreement.
---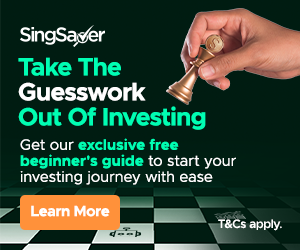 Start managing and saving money like a pro with SingSaver's weekly financial roundups! We dole out easy-to-follow money-saving tips, the latest financial trends and the hottest promotions every week, right into your inbox. This is one mailer you don't want to miss.
Sign up today to receive our exclusive free investing guide for beginners!
---
Factors to consider when choosing the best franchise in Singapore
Amount of money you will need to invest
The amount of money you will need to invest in a franchise depends on the type of business you are starting. Some franchises, like food chains, require more capital investment than others. Do your research and find out how much money you will need to get started and if it fits your budget.


How much revenue the franchise is generating
The success of a franchise depends largely on the owner's ability to replicate the model set out by the franchiser and its sales. If you visit several different outlets, you will be able to see how many customers it is serving and if there is room for more business. This information can help you determine whether or not this is an industry you want to invest in.


Level of support the franchiser offers
One of the benefits of buying a franchise is that you will have access to the franchiser's expertise and knowledge. Make sure to ask about the type of support provided to franchisees and how much help you can expect from the franchiser if things go wrong.


Hidden costs of owning a franchise
If you are looking at buying a business licence, then it's important to know that there will be extra expenses involved in addition to the initial investment, such as rent and marketing fees. Make sure to find out exactly how much these costs will add up so that you can plan accordingly.


Length of contract
Most franchising agreements are for a period of between 5 to 10 years. Make sure you are comfortable with the length of the contract and the consequences should you want to terminate it early.


Geographical restrictions, if any
Some franchises have restrictions on where you are allowed to open your business. For example, if the franchise is based in a high-end shopping mall, it may not want another one opening up close by as that will take away its customers. This information should be included in the contract, so make sure you read it carefully before signing.


Kind of products or services you will be providing
Some franchises, like fast-food chains, require you to serve a certain type of product or service. If you are not comfortable with this, then it is best to look for another franchise opportunity.


Company's reputation
Finally, it is important to do your research on the franchiser and find out as much as you can about its reputation. Check online customer reviews and try to speak with current franchisees so that you have a good idea of what it will be like to own the business.


---
Singapore franchise opportunities
F&B is a popular type of franchise in Singapore, but there are also other categories that are gaining traction. These categories include retail, petrol stations, childcare and more. We've rounded up several examples of franchise opportunities and the fees charged by some of the franchises.


Food and beverage franchises
Koi
You are probably familiar with Koi's bubble teas and other drinks. The company has been in business for over 25 years and has over 900 outlets worldwide. In Singapore, Koi has more than 50 outlets islandwide.
The franchise fee is S$35,000 with a royalty of 6% on revenue generated from the business. Then there are other fees too, such as marketing, supplies, and IT support that adds up to 16% of costs incurred by the franchisee. There are also training fees included in the total cost.
In total, the amount required to open a Koi franchise is between S$237,600 to S$421,200.


Ya Kun
Founded in 1940, Ya Kun is a homegrown brand that started as a coffee shop in Singapore. It has since expanded its menu to include other food items and desserts. There are over 190 outlets in nine countries across the Asia Pacific.
The Ya Kun franchise fee is not available online; you must apply to find out more. The overall price, according to reports, is approximately S$250,000.


Toast Box
Toast Box is a coffee franchise that is inspired by the tradition of Nanyang coffee and toast. There are over 70 outlets across shopping malls and office buildings in Singapore, and it can also be found in Indonesia, Malaysia and Hong Kong.
The franchising cost for Toast Box is not published online, but it is estimated to be around S$200,000. Contact its headquarters to find out more.


Subway
Subway is the world's largest restaurant franchise, with over 44,000 outlets worldwide. It has become famous for its fresh sandwiches made to order on freshly baked bread. The business started in 1965 when Fred DeLuca opened a sandwich shop named Pete's Super Submarines together with his friend Dr. Peter Buck who lent him S$1,000.
The franchise fee is S$15,000, with a start-up cost ranging from S$116,000 to S$263,000.


---
Retail franchises
There have been many retail franchises popping up in Singapore over the last few years due to the rising demand for convenience. Many of these are retail kiosks located in shopping malls which operate during the malls' opening hours.
The following are some examples that might be worth looking into if this is something that interests you:


Charles & Keith
Charles & Keith is a ladies' footwear chain founded in 1996 by two brothers and sells stylish shoes and accessories at an affordable price. The company now has over 500 stores in 20 countries. The cost of the franchise is not publicly available.


Cheers
Cheers is a chain of convenience stores that offers a wide range of products, including alcoholic and non-alcoholic drinks, cigarettes, snacks, and more. The company was founded in 1998 by NTUC Fairprice to meet the growing demand for convenience stores. There are now over 270 Cheers outlets across Singapore.
The franchise fee for Cheers is S$40,000 and the required investment to start your own business ranges from S$40,000 to S$200,000.


---
Petrol station franchises
Another popular franchise option in Singapore is to open a petrol station. This business will require you to partner with an oil company, and the investment cost can be high, but there is potential for high returns as well.
The following are two examples of petrol station franchises that are currently operating in Singapore:


Shell
Shell was founded in 1907 and is now one of the world's leading oil companies. It has a wide range of products and services, including fuel, lubricants, retail, and more.
The Shell franchise fee in Singapore starts at S$200,000, and the investment cost for a new station can range from S$500,000 to S$15 million.


Caltex
Caltex is an American oil company that was founded in 1936. It is now a subsidiary of Chevron Corporation and has over 2000 petrol stations across the Asia Pacific.
The Caltex franchise fee starts at S$100,000, and the investment cost for a new station can range from S$300,000 to S$15 million.


---
Childcare franchises
Childcare franchises have grown by leaps and bounds in Singapore over the years and are proving to be quite popular. Here are some you can check out:


Kinderland
Kinderland has been around for nearly 40 years. The franchise operates in over 60 locations, making it one of the most popular childcare franchises in Singapore.
Its unique "music-infused" curriculum has made it appealing to parents on the lookout for high-quality early childhood education.
The franchising cost is not publicly available.


MindChamps
The MindChamps franchise offers unique schooling materials and programmes throughout Singapore. Those who invest in the franchise get access to the learning materials and methodologies to use in their schools.
The franchise fee is S$200,000.
In conclusion, whether you're looking to start a franchise or simply want to take advantage of the growing business opportunities, there are many options available. We recommend taking some time and exploring your interests before making any decisions on which franchises in Singapore are right for you.


---
Are you looking for investment opportunities besides the possibility of starting a franchise? Check out our comparison of top investment platforms.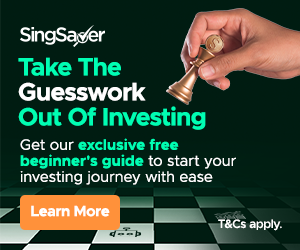 Build your investment portfolio with knowledge and confidence. Follow our step-by-step beginner's guide to start now!