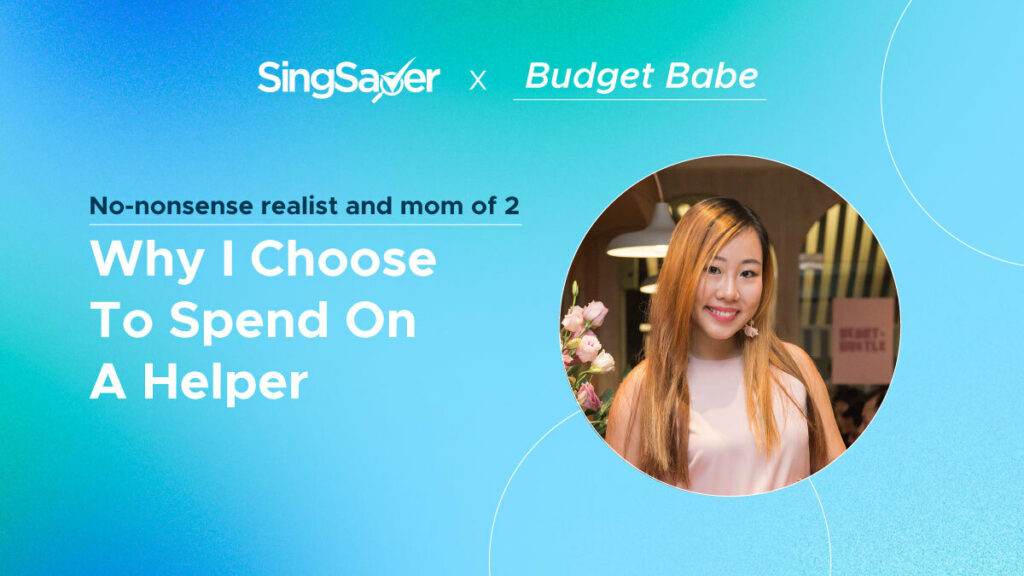 As a mother, it always seems like I'm needed and wanted everywhere, with a never-ending list of things to do. How do you cope?
This article contains some trigger warnings*. Please seek help if you are struggling with mental health-related issues. Call the National Care Hotline at 1800-202-6868.
Every single mother will tell how they are checking off an entire list in their head while multitasking 24/7. My list goes somewhat like this, of late:
Breastfeed and pump regularly, so my milk supply won't drop
Buy educational learning materials for my eldest son, Nate
Check the bills and ensure they're paid on time. There are so many — Nate's school fees, mortgage repayments, utilities, town council fees, multiple insurance policies, and more
Focus on my postnatal recovery and exercise to lose that stubborn pregnancy weight
Manage the household, pack up the daily mess, cook, do the laundry and other chores
Research and monitor our investments
You get the gist.
I also happen to be both a perfectionist and a workaholic, so I don't believe in doing any task if I cannot give it my 100%. So, you can just imagine what this attitude did for my mental health once I became a parent. Learning to juggle multiple roles and responsibilities quickly took a toll on my mental (and physical) health.
A mother.
A teacher.
An employee.
A business owner (my side hustle).
It got too overwhelming and I was so depressed* that, at one point, I even contemplated suicide*. That was when my husband realised my cry for help was to be taken seriously, and we hired a helper shortly after.
We can't possibly do everything
I'm not superwoman, although it is funny how society expects women to somehow be able to magically do it all once they become a mother.
Two months into my new life as a parent, I quickly realised that there was just no way I would be able to do it all. Something had to go, but I couldn't give up any of my existing roles. So, my husband discussed with me and decided the best way out would be to buy someone else's time, so as to free up our own.
Why we got a helper
Since our biggest problem is that we no longer have enough time to do everything that we need to, the money we spend each month enables us to outsource tasks to our helper. This allows us to focus on the rest of our duties that cannot be done by anyone else other than us, such as our jobs.
My husband and I see this as the equivalent of buying time the same way my employer 'buys' my 9am-6pm on weekdays at work.
Our helper now takes care of our household chores and looks after our children's survival needs (food, diapering, etc), so we can focus on quality time through play and education with them, given our limited hours.
Of course, that can sometimes still be a lot for her to handle (as anyone who has ever tried to single-handedly take care of young children would surely agree). So, we cut her some slack when it comes to cleaning the house, but in the few years that she has been with us, she has been a great help.
Without her, I would say that we probably would have gone crazy by now.
How much does it cost to hire a helper?
Back in my parents' time, a few hundred dollars was sufficient to hire a helper and pay for all the related expenses, such as the monthly levy, groceries, toiletries, medical insurance, etc.
But costs have risen as a result of inflation and rising wages. The supply shortage of foreign domestic workers during COVID-19 has also caused rates to escalate, especially if you get a transfer helper i.e. someone who is already living in Singapore.
Aside from paying their monthly salary, you will also need to pay taxes in the form of a monthly levy (S$60 instead of S$300 if you have a child below 16 like us) and premiums on a maid insurance policy. From time to time, we have also paid for other miscellaneous stuff like her doctor's visits when she's unwell, medications for minor ailments like a sore throat, vitamins (she takes calcium pills and Vitamin C), the occasional massage as a 'reward' for her doing the night feeds, and more.
In total, that comes up to slightly over S$1,000 a month.
Paying for our mental health
In exchange, we are less stressed-out, we can go out to work in peace, and get to focus on spending quality time with our kids instead of forever fretting over the household chores.
We also don't have to worry about rushing home from work to fetch our son from school (because his preschool closes at 7pm and there's a fine imposed for every 10 minutes that a parent is late).
Of course, it helps to have an additional pair of hands around the house, for trying times like when we run out of toilet paper (definitely feels like an emergency)!
But, more importantly, her presence has enabled us to focus on our work without worrying too much about our kids' survival. In the early years, where young children are dependent on adults for so many of their basic needs, having a helper can really ease your way into parenthood.
I have a lot of respect for parents who do solo-parenting or those who raise young children without any help. To be honest, I don't think I could do it myself unless I gave up my work entirely. But, as a workaholic, who takes pride in the work that I do and the impact that I make in Singapore (for my company as well as on Singapore's financial literacy scene through my content), giving up work would be the equivalent of giving up my identity. Which is too big a sacrifice to make. I can cut back on work (and I have), but to give it up entirely? I don't think I could ever do that.
Which is why I will say this: having a helper has worked wonders for our mental health.
Readers who followed me through 2018 may recall that I suffered from postnatal depression* shortly after giving birth. My recovery was aided by my helper because having her take care of my kid and household chores meant that I could focus on my recovery.
With more time and her help, I felt less stressed.
Today, as a second-time mother, I still feel similarly overwhelmed. In fact, I feel more overwhelmed than before because having to manage my elder boy's need for quality time and emotional connection while still feeding and playing with my newborn is extremely tiring.
But, luckily for me, my helper takes over the night feeds, which means I get to have a good night's sleep and wake up recharged the next day.
Is it worth it to hire a helper?
If you're not sure about getting a helper, here's a useful framework to help you make a decision.
Think about your life without a helper, and now envision it with a helper.
What tasks can you outsource to her?
How much time will that buy you?
How will you use that extra time? To work and earn more money, or to spend quality time with your kids, or even for yourself?
In our case, I can safely say that without a helper, we'll be earning less than what we are today. So, if you're like us and having a helper can help you potentially earn more at work, while reducing your mental stress as well, then I think it is well worth the cost.
Read more:
Fellow Parents, Can We Raise Our Kids And Still Have Enough For Retirement?
Best Maid Insurance Promotions and Discounts
Step-By-Step Guide To Hiring a Maid Without An Agency In Singapore
Maid Insurance: How To Get COVID-19 Protection For Your Foreign Domestic Worker