We interviewed Hellen Lie, owner and creative director of Rosette Designs & Co, for tips on holding the wedding of your dreams in Singapore for less than S$5,000.
Now that we've shared the basics of how to save money for a wedding in six months, it's time to get down and creative on cutting down wedding costs.
Owner and creative director of Rosette Designs & Co., Hellen Lie, 33, has successfully planned a solemnisation wedding package for less than $5,000 for 40 persons.
We talk to her for tips on how to cut down on wedding costs.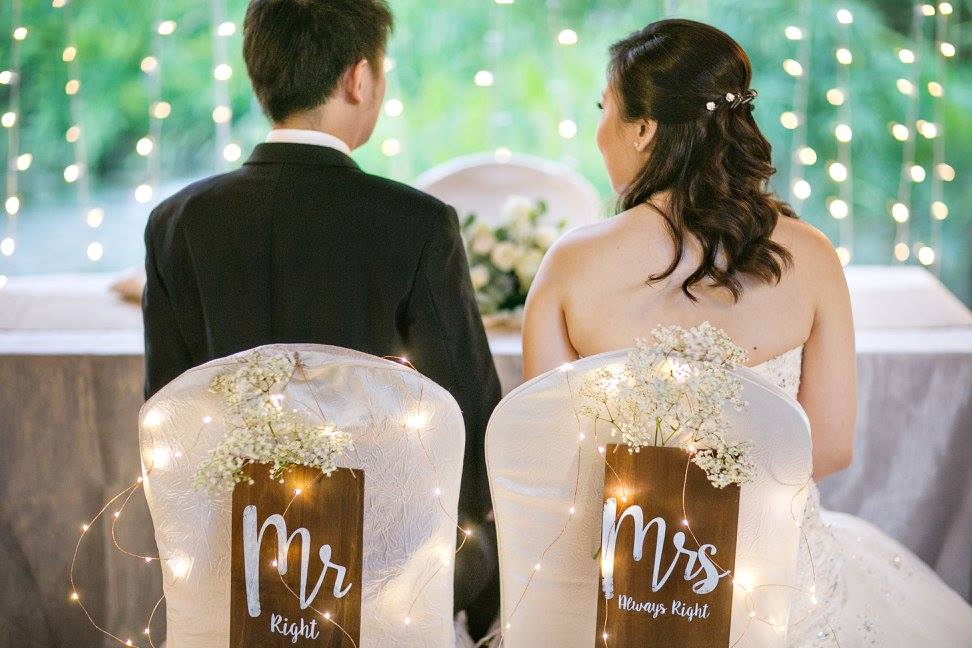 1. List your priorities
"Before deciding on how much to spend, every couple should list down their priorities," Lie sets the tone of our interview. A list helps get both bride and groom on the same page, and helps make decisions smoother.
2. Weekday lunches over weekend dinners
If you're holding your wedding in a hotel, non-peak periods of the week will save a good amount of money. "You can save between S$500 and S$1,000 per table," reveals Lie.

3. Wedding packages are generally cheaper
"Hotel wedding packages are definitely cheaper than having to source everything for yourself," says Lie, but it differs at each hotel. There is also a downside to booking a package: "Your wedding will be following a template."
4. Skip the wedding favours
Most guests leave their favours or won't use them. If you'd still like to give out wedding favours, Lie suggests donating your favour budget to charity. "That's always a nice gesture."
5. Have a lean guest list
"The ideal number is below 100," says Lie. "It is harder to find restaurant venues for over 200 guests anyway."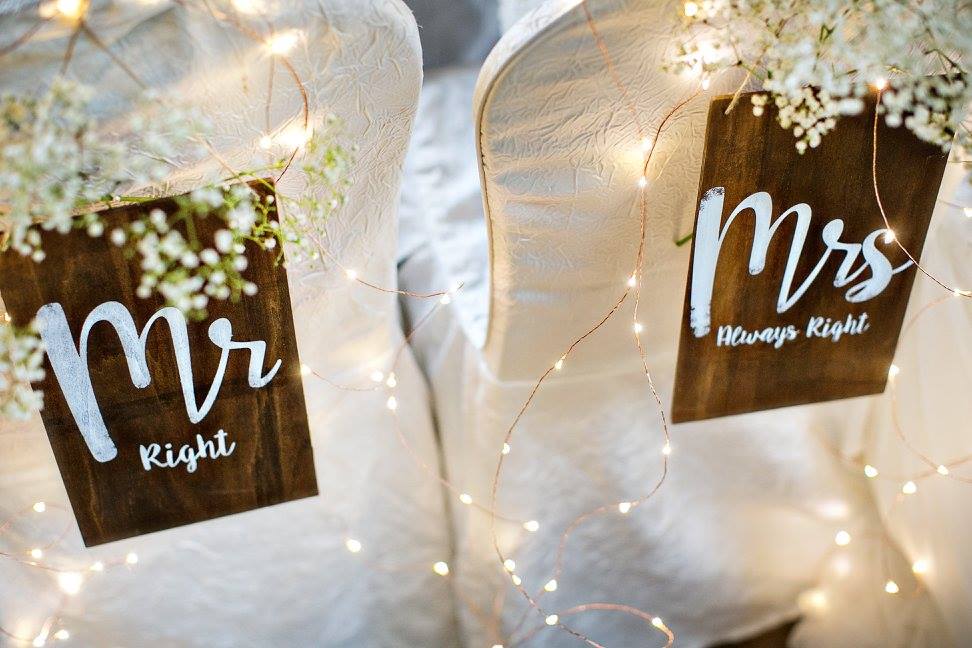 6. Don't keep the wedding gowns
Lie regrets having topped up money to keep her wedding gowns as she has not worn them since. "If you rent a gown from a bridal shop, don't top up cash to keep the dress," the now-savvy bride advises. "Ask the bridal shop if you're able to keep a piece of the fabric as a memento."
7. Opt for non-seasonal flowers
Lie says to pick the non-seasonal blooms and use more foliage, which is our number one tip for how to save money on flowers in Singapore.
When asked about money matters, Lie says couples usually pay by credit card for venues and smaller ticket items. However, we caution you against using credit cards if you can't afford the payment. Only use credit cards as a method of payment, so you can earn points, air miles, or discounts.
Our suggestion: Citibank credit cards are offering wedding rebates at the Carlton Hotel in Singapore. Get S$48++ off per table on wedding lunches, with a minimum booking of 24 tables. For wedding dinners, get a rebate of S$98++ per table on weekends, or a rebate of S$48++ per table on weekdays.
Use SingSaver.com.sg's free comparison tools to find the best credit card for your wedding.
Read This Next
[Infographic] Just How Expensive are Weddings in Singapore?
Should You Pay for Your Wedding with a Personal Loan?
---
By Celine Asril
Celine Asril is a former Food & Drink Editor who writes about food, travel and lifestyle with a sustainable angle. This includes sharing sound financial tips for good future planning.
---
Photo Credit: Rosette Designs & Co