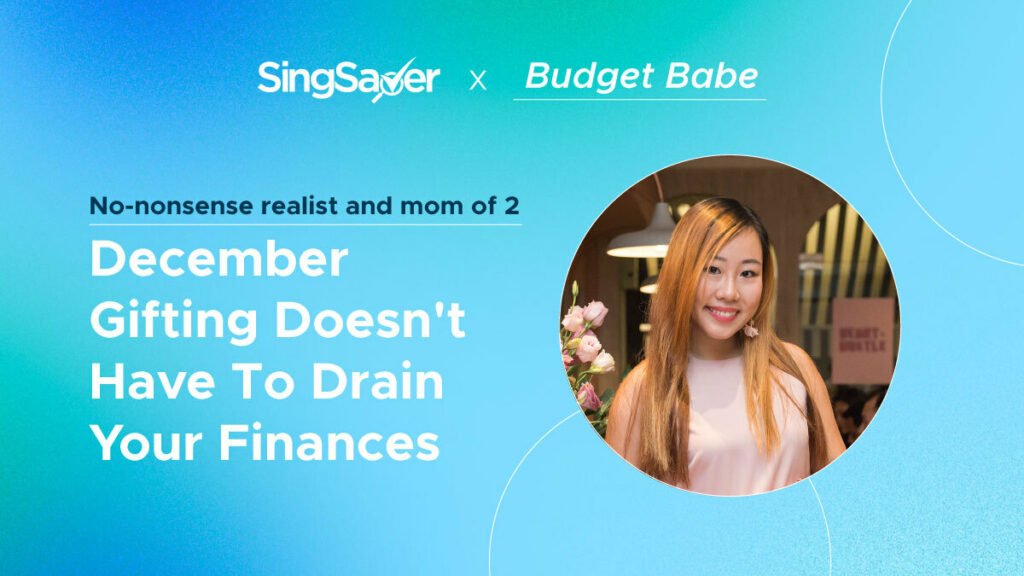 With the slew of year-end sales coming our way, it's tempting to go all out and splurge. Here are some savvy tips to ensure that you stay within your budget.
As a savvy consumer, I always look forward to the end of the year because of the numerous sales that are held during this period and the discounts and promotions offered.
This makes it the best time for me to stock up and enjoy massive savings while shopping, but the reverse is also true – if you're not careful, you may also end up spending more than you would otherwise have wanted to.
So if you're hoping to save money without getting caught up in the sales frenzy and busting your budget, here are my best tips.
Start shopping ahead of the sale
Instead of waiting for a sale to arrive before you start shopping, a good practice would be to add items into your online cart ahead of any sale so that you can cart out easily the moment a promotion springs up.
During the recent 11.11 sale, for instance, 80% of what I bought were items that I had left sitting in my cart for several months while I waited for their prices to drop.
It is also not uncommon for retailers to mark up prices before a big sale to make it look like consumers are getting a better deal than they really are. Avoid falling for this tactic! If you've already had the item in your cart for some time, you would roughly know how much it cost when you first added it, so you won't just look at the price during the sale and assume you're getting a deal.
Adding items in advance will also help you to exercise self-control, as it does for me, since I end up checking my cart several times and gradually remove items that I realise will probably end up as a frivolous buy. Many of the earrings I fell in love with at first glance never made it to my home, because there are only so many earrings my two ears can wear, and my current collection is more than enough.
Buy only what you need
I hardly buy clothes, bags, accessories or makeup during sales because I subscribe to the mantra of buying something only when I need it, and only when I will use it often enough, to justify spending that money. More often than not, we might already have more clothes or accessories than we can possibly wear!
However, it is a different story when it comes to shopping for my kids. As parents, we all know how fast our children outgrow their clothes, so I take the year-end sales period as a good chance to stock up on their essentials - home clothes, pajamas and even toys that I foresee them using in the coming year.
Household consumables like detergent, toiletries, tissues and toilet paper are also great to stock up on during sales period as you can usually get at least 50% off most brands then. I typically buy six months' worth in advance due to the limited space in my bomb shelter.
Avoid spending too much time on shopping apps
Ahead of any sale, most apps like Shopee or Lazada will launch games and mini competitions to get you to check in daily and be exposed to their offers, essentially gamifying shopping.
Lazada, for instance, ran a Lazzie Star game this year with a million-dollar condominium unit at Normanton Park as the top prize, where users had to complete tasks in the game (such as browsing merchant shops and adding items to their cart) in order to increase the level of their Lazzie in the game.
If you're someone with a low level of self-restraint when it comes to your money, spending so much time on such apps can easily prompt you to spend more money than you would otherwise have.
Use the best credit cards for extra rewards
Whether you're a miles chaser or a down-to-earth cashback collector, be sure to equip yourself with the best credit card for your shopping before the sales begin.
I like to use cards that give higher rewards on my shopping so I get discounts and rewards at the same time. The OCBC Frank Card with 6% cashback, and the DBS Woman's World Card with 4 miles per dollar, are my top companions for online spending.
Stack your rewards
Particularly during sale period, it is quite likely that you can stack your rewards and get multiple benefits while doing so.
For instance, employing the double-dipping strategy of FavePay (which deducts from your Grab wallet) will not only earn you points on Fave, but Grab Points as well, which you can then exchange for other discount vouchers.
Paying with ShopeePay and submitting a review of your Shopee purchase can give you Shopee coins, which can be used to offset the cost of your future items for more savings.
If you're shopping at physical stores, you can link your Mastercard to the amaze card and earn an additional 1% cashback of what your credit card already offers you.
The possibilities change from time to time, but these are my favourite combinations at the moment.
Gifts for loved ones
It is easy to make an impulse purchase just because an item is on sale, and then justify it as a gift for your loved ones, but I always find it more meaningful to plan ahead and buy the gifts (that I know they will like) only when a sale comes around.
For instance, husbands who are thinking of buying a Dyson hairdryer for your wife's push gift can consider buying only during their year-end sales, where you can easily get a 10% or 20% discount.
Or, if you prefer gifting an experience for an unforgettable memory, then purchasing holidays or attraction tickets during year-end sales are also a great idea.
With 10.10 and 11.11 out of the way, the next major sales to keep an eye out for would be during Black Friday, Christmas, Boxing Day, and New Year's Eve.
With these tips as a guide, I seldom end up overspending even when I shop during sale period. The trick is to make a list of what you want, and buy only when the item is on discount. That way, you can maximise your savings during the holiday season like I do, and avoid busting your budget.
Read these next:
Ultimate Guide To Year-End Online Shopping Events 2021 (10.10, Amazon Prime Day, 11.11, Black Friday, Cyber Monday, 12.12 & Boxing Day)
13 Best Discount Stores In Singapore 2021 — From 10 Cent Items To S$2 Shops That Aren't Daiso
3 Tips For Using 'Buy Now, Pay Later' Facilities Like A Real Shopping Pro
Cashback vs Miles vs Rewards: Which Is The Best Type Of Credit Card For You?
7 Best Thrift Shops in Singapore That Offer Sustainability and Style