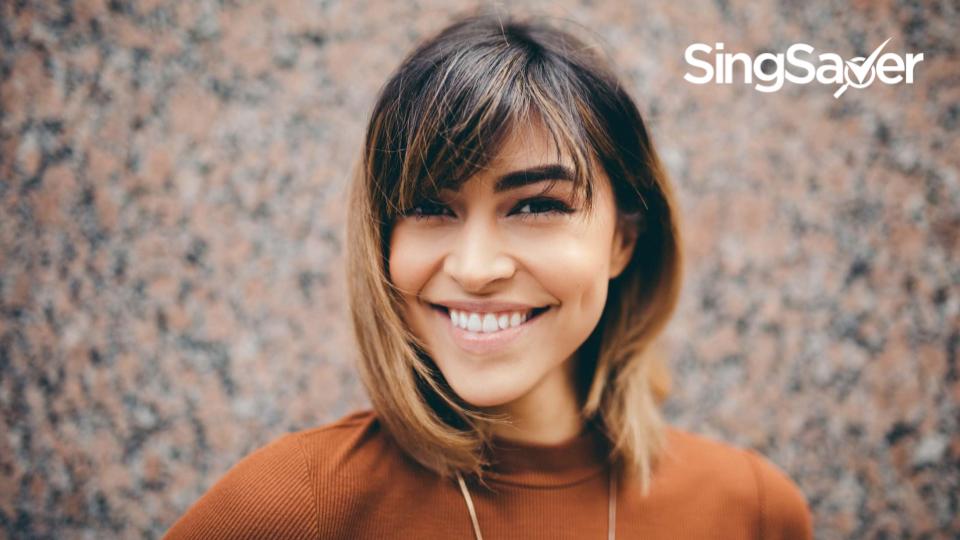 It's recommended to visit the dentist at least once every 6 months and have a dental insurance handy to keep your teeth in tip-top shape. Here's how you can shave off some of the costs for maintaining your stellar smile.
Dental care can be costly in Singapore. Barring major operations like a root canal, most of it has to be paid out of pocket, not through insurance or Medisave. That means one little cavity might bust your budget for the month.
Here are some quick tips to help you save on dental costs in Singapore.
Average cost of dental treatment in Singapore
According to the Ministry of Health (MOH), these are the average costs for dental procedures in Singapore. Note that these dental procedures are not covered by any subsidies.
| | | |
| --- | --- | --- |
| Dental Treatment | Cost Estimate | MediSave Coverage |
| Braces (Non-Surgical) | $3,300 – $6,500 | No |
| Polishing and Scaling | $50 – $215 | No |
| Wisdom Tooth Surgery | $380 to $1,000 | Yes (up to 80%) |
| Crowns | $700 – $1,300 | No |
| Dental Implants | $2,000 – $4,815 | Yes (up to $1,250 per tooth) |
| Implant With Crown | $3,300 – $5,700 | No |
| Root Canal | $300 – $1,200 | Yes |
| Dentures | $560-$1,700 | Yes |
The above comparison table gives you a quick look at the cost range of some of the most popular dental procedures in Singapore along with a glance at the ones you can claim MediSave for.
If these prices are, however, beyond your budget and you need urgent treatment, don't panic. Here are some ways for you to save on dental costs.
Check employment benefits for dental reimbursement
Many Singaporeans don't know their employment benefits well enough. Many companies offer dental insurance and dental health benefits under their corporate health care plan, capped to a certain amount or with a copayment component. Usually, simple dental checkups like scaling, polishing, and minor procedures are covered.
Unfortunately, more expensive procedures like getting braces or a wisdom tooth extraction are considered "cosmetic" and will not be covered, but check your corporate health benefits anyway. Another thing to take note of is to check whether the dental insurance policy covers panel clinics only or if you are able to visit any dentist of your choice. Sometimes, the subsidies will only apply with select practitioners.
Ask your dentist to prioritise procedures
If you're on a tight budget, tell your dentist early on. Most of the time, your dentist will be able to prioritise one procedure over another. Have the urgent procedures done first, and then save the rest for later, thus staggering your payments.
This is a better alternative to getting a personal loan for dental bills (which can still be an option under the right considerations), as you'll save on interest repayments.
Get an insurance policy with dental coverage
Dentistry is often overlooked when we buy insurance. In fact, many health insurance plans have limited or no coverage for urgent dental treatment; some may not pay out more than S$1,000 maximum for dental work, even if the eventual bill is twice that.
Speak to your insurance agent about options to add better coverage for dental, or buy a specific dental insurance plan. Singaporeans who smoke, have a sweet tooth, or are regular soda drinkers, should be the first to consider such plans.
Check your travel insurance for dental coverage
When going abroad, check if your travel insurance policy covers emergency dental treatment. Whether it's from needing a bad tooth pulled, or needing some dental work done after a fall or accident, the cost can be prohibitive. That's the last thing you need when you're already in pain. If your travel insurance covers it, you can get immediate treatment rather than waiting to get back to Singapore.
Go for regular dental checkups
Visiting the dentist twice a year (the average number of visits for many Singaporeans) may fill you with dread. But it's way better than putting off seeing a dentist for five years, only to face a S$4,000 bill for root canal.
Regular visits help keep your pearly whites in good health. The dentist can also tell you what to avoid, and spot early warning signals that something is wrong. Prevention is, after all, the surest way to save on crowns, implants, and dentures.
Consider treatment by a dentistry student
The cheapest way to get dental services is to help out the undergraduates at the National University of Singapore (NUS). These dentistry students studying to become general dentists will fill cavities, extract bad teeth, make dentures, and so forth at a fraction of the usual cost.
In some cases, the bill can be as low as S$20. All of this is performed under close supervision, so there's no need to worry. Contact the Faculty of Dentistry for an appointment.
Practice good dental hygiene
Last, but not least, simply adopt good dental habits. Brushing your teeth at least twice a day (once in the morning and before you go to bed) – and in the proper way, with the right toothpaste – is highly recommended. So is regular flossing and also gargling with mouthwash or water after meals.
Also, limit sugary or acidic foods which can erode the enamel of your teeth. If you're a regular coffee drinker (guilty as charged!), excessive coffee drinking can also stain teeth. Combat this by drinking plenty of water. Eating crunchy fruits and vegetables can also strengthen your teeth by working your jaws.
Until the next selfie, take care of those pearly whites and save money on dental costs!
Read these next:
If I Get COVID-19, What Will I Need To Pay?
6 Cheap Dentists And Cost Of Common Dental Procedures In Singapore
Best SIM-Only Mobile Plans For Light, Moderate, And Heavy Data Users
Resilience & Solidarity Budget To Tide You Over COVID-19 Circuit Breaker
A Complete Guide To CPF In Singapore
---