With Robinsons shuttering its stores across Singapore, it truly is the end of an era. But you've got vouchers and you don't quite know how and where to spend them.
Did you know you could utilise your Robinsons vouchers at its parent company's other stores?
Let's assume this. You have hundreds, perhaps, thousands of dollars' worth of Robinsons vouchers lying around at home. And you have no idea what to do with them since the departmental store announced the impending closure of its last two outlets at The Heeren and Raffles City Shopping Centre on October 30.
Well, the good news is that your vouchers can continue to be exchangeable for goods at Robinsons. The bad news? You will now have to spend 'at least double the voucher amount', according to the retailer's appointed liquidator, KordaMentha.
For example, a customer using a $50 voucher will have to spend at least $100 in a single receipt in order to utilise the voucher. However, that doesn't mean you have to force yourself to offload your vouchers only at the Robinsons — they can also be utilised at other retailers under Robinsons' parent company, Al-Futtaim.
The brands under the Dubai-based conglomerate include Marks & Spencer, Royal Sporting House, Reebok, Zara, Bershka and Lacoste (yay!).
Not only will you be able to use your vouchers at its original value (no double purchase, phew!), you'll also be helping Robinsons liquidate its existing stocks. This, in turn, will help the departmental store pay back their creditors and employees' salaries.
But wait! Before you head to other franchises under Al-Futtaim, be sure to check if you have the correct vouchers.
There are two types of vouchers in which you might have — Robinsons vouchers and Al-Futtaim Retail Asia Gift vouchers. Robinsons vouchers can only be used in Robinsons stores, while Al-Futtaim vouchers can be used on any stores indicated on the voucher itself.
So, don't be afraid of your gift cards going to waste. Here are 8 things you can spend your leftover vouchers on that doesn't involve you schlepping all the way to Robinsons.
Last updated on 3 November 2020. Prices and promotions for products listed in this article are subject to change without prior notice.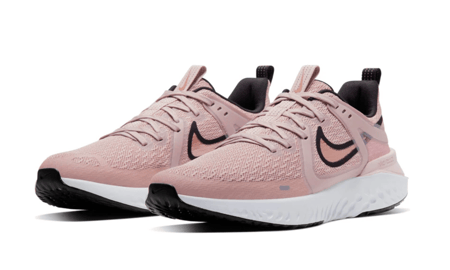 Royal Sporting House
Price: $111.30
If you have yet to fulfill your New Years' resolution of getting into shape this year, it's still not too late to do so. Get into your running gear and go for a run in your neighbourhood (it's the next best high since you can't travel anytime soon).

Royal Sporting House
Price: $99
But, hey, if running isn't your thing, perhaps swimming is. Snag this ultra sleek two-piece swimsuit from the sports retailer and soak in for as long as you need to. Best unwinding session, guaranteed.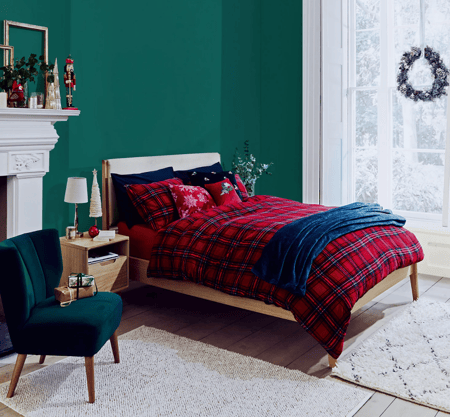 Marks & Spencer
Price: From $79.90
The most wonderful time of the year is around the corner, and it's time to get into the festive mood (even though it's been a bummer of a year)! How about starting your Christmas shopping early with this Fleece Checked Bedding Set from Marks & Spencer? A great gift for loved ones or a much-needed makeover for your home at the end of a tough year — your pick.
Marks & Spencer
Price: $25.50
Since COVID-19 isn't disappearing anytime soon, put your remaining vouchers to good use by getting something practical — these reusable, soft and breathable cotton face masks. The masks are antibacterial for up to 40 washes and, also, very cute.
Massimo Dutti
Price: $165, $79 and $95 respectively
Need more motivation for your home workouts? If you're in the mood for splurging, snag a whole new set of gym wear and yoga mat from Massimo Dutti, the Spanish clothing brand.
Bershka
Price: From $19.90
Squander your cash vouchers like a boss on these cool oversized tees, hoodies, shorts and tees featuring either the singer's face or her name in graffiti. Prices start at $19.90 for a pair of socks and can go up to $119 for a sweatshirt. Oh, did we mention that almost everything is gender-neutral too? Time for you and bae to pick out some matching couple wear.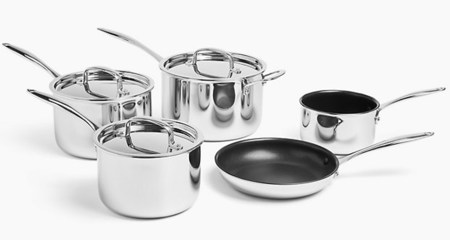 Marks & Spencer
Price: $419.90
If you're just like that Carouseller looking to offload $10,000 worth of Robinsons vouchers, this one's for you. We're sure you'll find use for this five-piece pan — as a Christmas gift to your mum or trying to awaken the MasterChef in yourself.
Vans
Price: $89
When in doubt, just go with this pair of classic sneakers. You'll never go wrong. They're versatile, easy to wear, and will always look good no matter your OOTD is.
---
Save more on your shopping purchases by charging it on a credit card that can help you earn points, cashback or even air miles. Apply for one with us via our simple comparison tool below and even get rewarded with attractive prizes and cash!
*Rewards may change at any time. Terms and conditions apply.
Read these next:
Ultimate Guide To Year-End Online Shopping Events 2020 (10.10, Amazon Prime Day, 11.11, Black Friday, Cyber Monday, 12.12 & Boxing Day)
Deepavali Shopping Guide 2020
Your Ultimate Guide To Shopping On Taobao In Singapore
Best Online Shopping Credit Cards in Singapore (2020)
Shopee Promo Codes And Credit Card Discounts