A one-stop shop for leveraged and non-leveraged investments with access to markets around the globe.
Saxo Markets is a highly popular choice among investors and it's not hard to see why.
The online broker has among the largest range of trading instruments, offering everything from regular stocks and bonds to advanced products such as forex, CFDs and other leveraged products. There's even regular savings plans and managed portfolios, for those who prefer a more passive style of investing. With the recent launch of SaxoWealthCare, investors now have even greater flexibility to manage their portfolios to align with their life goals.
As an account holder, you can look forward to award-winning trading platforms and a bevvy of useful trading tools, along with a rich learning hub with loads of inspiring and educational content. You'll also like the competitive fees, and the easy access to international markets.
Here's what you'll learn about Saxo Markets in this article.
Overview of Saxo Markets
What you can invest in: Leveraged and investment products, including options, Forex, CFDs commodities, stocks, bonds, ETFs and mutual funds
Minimum balance required: Min. S$2,000 investment for regular savings plan
Deposit fees: None
Withdrawal fees: None
Withdrawal limits: None
Commission: S$0 on mutual funds, S$2 for SGX stocks, min. US$2 on US ETFs, CFDs and stocks, min 0.05% on US bonds, min. S$1.25 on commodities, futures and options.
Inactivity fee: None
Licence: Authorised by Monetary Authority of Singapore (MAS)
| | |
| --- | --- |
| Pros | Cons |
| Good mix of leveraged products and standard investment products, including regular savings plan and managed portfolios | Potentially high fees for credit card funding |
| Partners well-known investment houses for managed portfolios | Minimum investment of S$2,000 for regular savings plan |
| Low fees and commissions, transparent pricing structure | SaxoTraderGo platform is only available to accounts with at least S$3,000 |
| Well-designed trading platform, supported by good selection of trading tools | |
| Inspiring educational content | |
Why should you trade with Saxo Markets?
#1: Wide range of products and investment types with international access
Unlike some other online brokerages, Saxo Markets offers both leveraged trading and standard investment products. It even offers managed portfolios and regular savings plans.
Additionally, its selection of stocks, ETFs, mutual funds, options, commodities and more span markets around the globe, giving investors a high level of international access.
With such a diverse range of offerings, the brokerage is able to cater to a multitude of investment styles, appetites and goals.
This allows those who like to experiment with different types of trading to comfortably do so without having to maintain different accounts across multiple brokerages.
#2: Regular savings plans and managed portfolios by well-known investment houses
Saxo Markets has a regular savings plan that you can start as low as S$100 per month, with no lock-in period, but you'll need to have a total minimum investment of S$2,000. This is great for investors looking for slow-and-steady investing under the banner of an internationally active brokerage.
The broker also offers managed portfolios under the SaxoSelect label, which are overseen by some of the most respected names in the industry, including Morningstar, Blackrock and Lion Global. This is a great way to enlist expert help.
#3: Low fees, user-friendly trading platform and trading tools
Saxo Markets has among the lowest fees and commissions in the market, which is a strong reason for serious traders to open an account.
Its award-winning trading platform is another reason; the sleekly designed platform, available in both mobile and desktop version, is lauded for its user-friendliness and inspirational content.
Saxo Markets also provides users access to a variety of free trading tools for charting, scanning, alerting and other helpful functions.
#4: Educational content angled for inspiration
Sure, many brokerages provide educational content in some form or another, but what sets Saxo Markets apart is how it angles its content for inspiration.
Instead of simply posting dry, boring news, stuffy analyses and obtuse market updates, Saxo's editorial team makes the effort to interpret data and information in a meaningful and impactful way for its users.
Its articles are well-written, lively and easy to understand, helping investors learn how to trade at their own pace.
For whom is Saxo Markets best suited?
Pick Saxo Markets if you prefer having access to many different types of leveraged instruments and investment products spanning international markets around the globe, without having to pay high fees for the privilege.
What charges or fees should you look out for?
For the most part, trading fees and commissions are competitively priced.
However, you'll need a minimum investment of S$2,000 for the regular savings plan. Meanwhile, the SaxoTraderGo mobile platform will require a minimum deposit of S$3,000.
When funding your account, be aware that doing so using credit cards will attract up to 2.93% in service fees.
What are the promotions available for Saxo Markets?
Stand to win S$50,000 in SaxoWealthCare lucky draw when you open a SaxoWealthCare account. Valid till 7 Sept 2022, terms and conditions apply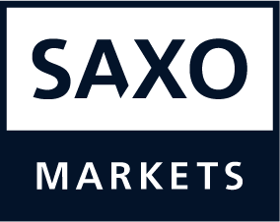 How do you open and fund your Saxo Markets account?
Opening your Saxo Markets account
Head to the account opening page.
Follow the on-screen prompts
Choose 'Sign up with SingPass' if applicable for faster account application
If you prefer to try out Saxo Markets before opening an account, you can access the live demo page instead.
Funding your Saxo Markets account
You may fund your Saxo Markets account using any of the following methods. Do note that third-party funds are not allowed, all funds must originate from a bank account held in your name.
| | | |
| --- | --- | --- |
| Funding method | Crediting lead time | Fees |
| Bank transfer | 1 to 2 working days | Bank charges may apply |
| ATM | 1 to 2 working days | Bank charges may apply |
| Internet banking | 1 to 2 working days | Bank charges may apply |
| Credit cards | 1 to 2 working days | Up to 2.93% of transaction amount |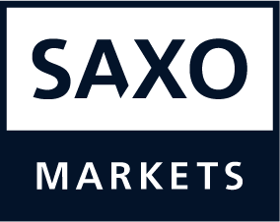 At-a-glance comparison: Saxo Markets vs other popular brokers
Brokerage
Commission fee
Minimum deposit
Maintenance fee
Saxo Markets
Mutual funds and SGX stocks: S$0

US ETFs, CFDs and Stocks: min. US$4

US bonds: min. 0.05%

Bonds, commodities, futures and options: min. S$1.25
S$2,000 for regular savings plan

S$3,000 for SaxoTraderGo platform
N/A
UOB Kay Hian
SG stocks & stocks CFDs - min. S$10 to S$25

US stocks & stock CFDs - min. US$20

SG corporate bonds - min. S$2.14
S$3,000 for CFDs, S$5,000 for FX
N/A
Maybank Kim Eng
SG stocks - min. S$10 - S$25

US stocks - min. US$20
N/A
N/A
OANDA
Daily rates and charges according to market conditions
N/A
N/A
IG
S$10 minimum for equity CFDs per open/close
N/A
N/A
City Index
0.08% or S$10 minimum for Singapore CFDs
S$150
N/A
Tiger Brokers
SGX stocks: 0.08%, min. S$2.88 per order (currently waived)

US stocks: US$0.01, min. US$1.99 per trade
N/A
N/A
Interactive Brokers (IBKR)
SGX stocks: 0.08% of trade value, min. S$2.50 per order

US stocks: US$0.005 per share, min. US$1 per order
N/A
N/A
TD Ameritrade
S$0 (for US exchange-listed stocks, ETFs and option trades)
N/A
N/A
Read these next:
How To Build The Best Passive Income Portfolio For Your Future Self
Alibaba, Tencent & Xiaomi: Are Their Stocks The Best Ways To Invest In The Chinese Market?
Finding The Value In Value Investing: A Guide
7 Websites & Blogs For Your Stock Market News Fix
SingSaver's Investment Dictionary: Terms and Acronyms, Explained