Looking for long distance relationship gift ideas? From paired lamps, heartbeat rings, customised calendars, personalised phone cases and more, here are our top picks sure to make your sweetheart's day.
'Tis the season for giving, but also pandemic-induced border closures (thanks, Omicron!), so what's a long-distance couple (and scattered families) to do?
Why, send thoughtful and unique gifts to your loved ones, of course. Not even a pandemic can - or should - dampen the spirit of Christmas, so we've trawled the Internet for some awesome gifts to buy your significant other or favourite people who are now cruelly stuck behind the borders of another country.
We've always believed in quality over quantity so you won't find any cringe- or shudder-worthy suggestions here, like matching coffee mugs or pillow covers with each other's faces printed on them (as if your roommates or siblings need to see that).
So without further ado, we present SingSaver's list of 10 awesome gifts for long-distance couples to keep the spark alive.
---
---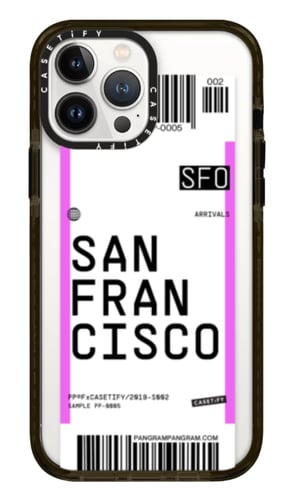 Customised Air Ticket iPhone Case
Price: From US$50 at Casetify.com
The mobile phone is something your partner uses and sees everyday, so a phone case makes for a good gift. Designed to look like airline tickets, these iPhone cases from Casetify offer stylish phone protection in a sleek package.
Better yet, each one is customisable. Input their name (or your secret nickname for them) and the three-letter designation for your city in the customisable fields, for a personalised gift that is a reminder - nay, a promise - that one day soon, you two will meet in the flesh.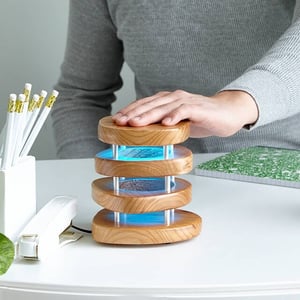 Light-up Touch Lamps
Price: S$285 at Uncommongoods.com
These paired touch lamps light up with a touch, letting your loved one know that you're thinking of them no matter how far away they are.
How? With the magic of Wi-Fi, of course. Send a lamp to your beloved, and make sure both are connected to Wi-Fi. Then, tap your lamp, and theirs will light up in tandem. It works both ways, of course, so when you see your lamp light up, you'll know they're thinking of you too.
These light-up touch lamps aren't just for lovers - they work great for groups of friends and family members too. Comes with customisable groups and programmable colours so each party can say 'I miss you' with their own special hue.
Luna Weighted Blanket
Price: S$85 at Amazon.com
Hugs are comforting and soothing because they decrease stress and can even help to boost your immune system. When being apart means you can't hug your partner, sending them a weighted blanket can help remind them of the warmth and safety of your embrace.
Made from 10% breathable natural cotton, and weighted down with pure glass beads, these Luna Weighted Blankets are great for helping to soothe fretful partners to sleep. They're machine-washable too, so maintenance is a cinch.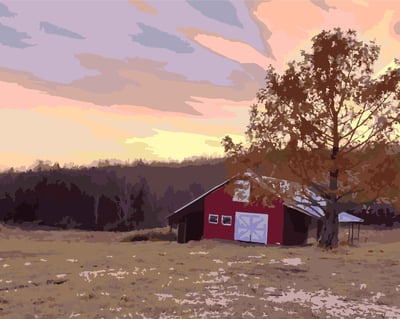 Custom Paint-by-Number Kit
Price: From US$59.99 at justpaintbynumber.com
If your darling has a penchant for arts and crafts, send them this paint-by-numbers kit with a romantic twist. Justpaintbynumbers.com allows you to upload photos online and turn them into a custom painting kit.
Choose a special photo that commemorates a significant moment in your relationship. Or better yet, tell your couple story using a collection of multiple photos. Either way, you've got yourself a thoughtful gift that is also a wonderful reminder of the love you share.
The kit is available in five different sizes, and comes with an optional DIY wooden frame.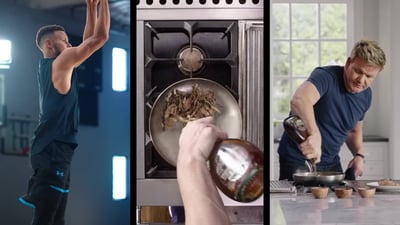 MasterClass Annual Subscription
From: US$192.60 at MasterClass
Being apart is boring, and having to be locked up at home makes it worse. Help your partner find meaningful and interesting ways to spend their time with a MasterClass annual subscription.
Featuring online tutorials from experts like Gordon Ramsey, Bill Nye, Neil Gaiman and more, across such diverse subjects as food, writing, music, business, science and wellness - just to name a few - MasterClass offers plenty of content your partner is sure to love.
To make it even more special, take up the 2-for-1 offer going on right now that allows both of you to attend the same online classes together as a rewarding way to spend time together, apart.
Custom Star Map
From: US$39.20 at onlinestarmap.com
This one could be geeky and romantic, or corny and maudlin, depending on your tastes, but how about a gift that literally declares your love was forecast in the stars?
A custom star map - basically a printout of the night sky on the day you met, your first kiss, the date your relationship started, or any other significant date worth commemorating - can make for an extremely personal gift for your significant other.
It works on so many levels. To those in the dark, it's an unassuming piece of artwork; but the enlightened ones would know it's an unabashed declaration of the heaven-blessed connection between you two.
Creating one is simple: just enter the relevant details at onlinestarmap.com, add personalised text, choose colour and print size. When ready, pay up and have it shipped to your love.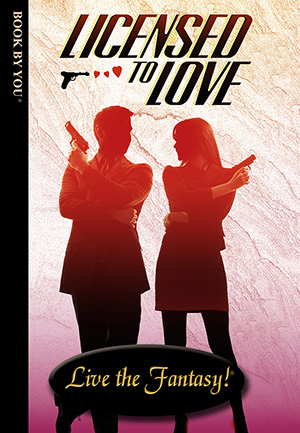 Personalised Romance Novel
Price: From US$9.95 at bookbyyou.com
Are your bedtime video calls getting a little bit boring? Perk things up by reading to each other from a romance novel starring you and your partner! In this inventive gift, you'll receive a published, full-length novel in which you and your sweetie are the main characters caught up in all sorts of situations.
You'll supply the names, characteristics, places and some photos to personalise the story, and there are several themes and templates for you to choose from. Things can be silly and sweet, or wild and spicy - it's completely up to you!
Choose from affordable e-book versions, or splurge for printed editions in paperback or hardcover. Also makes for interesting wedding door gifts, but be sure to censor the naughty bits to protect the faint of heart!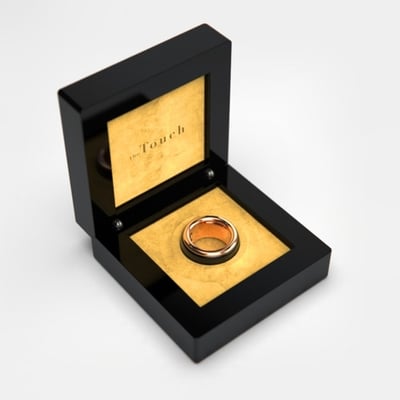 HB Ring
Price: From US$699 at thetouchx.com
If your better half likes shiny, techy things, chances are they'll love the HB Ring.
This sleek, black-and-rose-gold band packs miniaturised technology and highly sensitive components inside that allows you and your partner to send, receive and store heartbeats in real time - all with just one simple touch.
When missing your beloved, simply tap your ring to receive their heartbeat in real time, or to replay the last heartbeat sent. Your partner can do the same with their ring to see and feel your heartbeat.
You'll be able to feel the heartbeat on your finger, while a stylish red pulse on the surface of your ring visualises the beat. You can also use HB Ring singly to store and playback the heartbeat of your baby, a beloved pet, a departed grandparent, or anyone whose memory you wish to keep near.
Lovebox Spinning Heart Message Box
Price: From S$144 at Uncommongoods.com
A modern take on the love letters of yore, the Lovebox combines the convenience of texting with some corny fun.
Send the Lovebox to your beloved, then use the accompanying app to type and send your message. The red, pixel-art style heart on the Lovebox will spin, alerting your beloved to your love letter, which will be revealed when they lift the lid.
Kitschy and saccharine-sweet, but undeniably entertaining, the Lovebox is also a great way to bridge tech-differentiated generations, such as for your mobile-addicted kids to keep in touch with Grandma.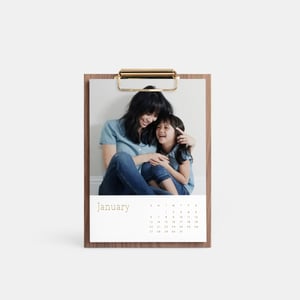 Customised Photo Calendar
Price: US$35 at Artifactuprising.com
Help your sweetheart make counting down the days till you meet again a little easier to bear, with a customised photo calendar.
Not only is it practical, it's also intensely personal, especially when you populate the pages with hand-picked photos that harken back to special moments you two shared.
Take for example this rustic walnut desktop photo calendar from online memento gift shop Artifact Uprising. Crafted from recycled wood, with a brass-coated clip and peg stand, this customised photo calendar looks great on any work desk, while reminding your partner of the happiness of having found each other, and the joy of your upcoming reunion.
Make it yours by personalising the font and print used, and filling it up with your best couple photos. This here is a gift that is at once timeless and unique.
Charge your next purchase to the right cashback or rewards cards, and stand to earn attractive prizes. Terms and conditions apply.