Use these latest McDonald's promotions to save money the next time you cave in to your cravings.
Updated 20 Nov 2017.
We don't get why McDonald's gets all the hate. Sure, that one guy in 2004 force-fed himself McDonald's until he was flirting with liver damage, but c'mon, who in their right mind eats anything like that?
With a variety of tasty burgers and seasonal specials, McDonald's is a perfectly respectable choice for satisfying the midnight munchies. As with all things in our wonderful modern world, indulge responsibly and you'll never have to feel guilty.
McDonald's Promotions 2017
Check out all the mouthwatering treats and special promotions brought to you by the most recognisable golden arches in the world.

Your resolve has never been tested like this before.
McDonald's has released the new Ninja Chicken Burger, alongside the returning Samurai Burger, all in an attempt to sneak past your defenses.
In case you were wondering, the Ninja Burger comes with a crispy deep-fried chicken dressed up in a piquant secret sauce, topped with refreshing cucumbers and Japanese-style slaw, all sandwiched between a pair of mysterious black buns.
And as for the Samurai Burger (surely you're no stranger to it), you'll be delighted to know it's the same winning combination of teriyaki sauce, mayo and your choice of juicy beef patties or chicken thighs you'll be getting.
Both burgers will be available for a limited time only, along with Seaweed Shaker Fries. However, shaker fries aren't available with McDelivery, as we found out to our eternal sorrow last Sunday.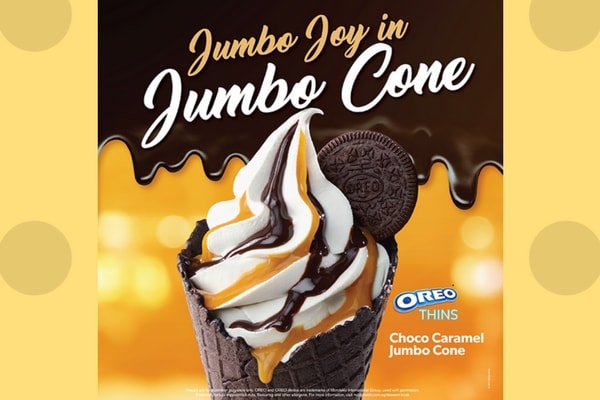 Choco Caramel Jumbo Cone
Jonesing for a cold chocolatey treat? McDonald's has got you covered. Available now is the Choco Caramel Jumbo one - a waffle cone filled with soft serve ice cream, topped with caramel and choc fudge and a Oreo cookie.
A hearty and delicious treat just right for when you're in the mood for more than a basic soft serve cone. It's available while stocks last, so get yours today at your nearest McDonald's Dessert Kiosk.
(Allergen warning: May contain traces of peanut and tree nuts.)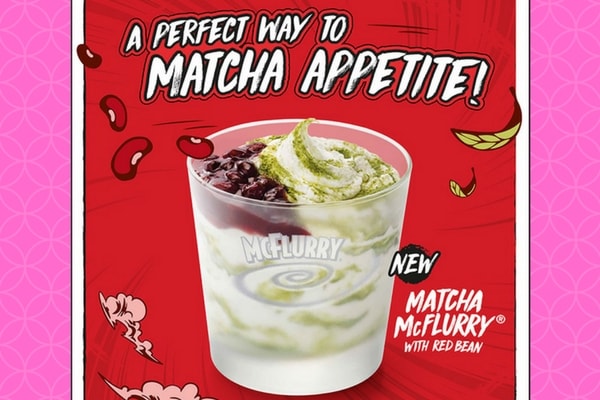 Matcha McFlurry with Red Bean
Help your inner Japanophile beat the heat with this inspired concoction of matcha powder and red bean.
The latest McFlurry flavour to grace our fair shores combines the moreish notes of green tea with comforting red bean sauce, sitting on a backdrop of velvety vanilla ice cream. Yum...

S$3 for Small Cappuccino or Latte
If you like your coffee simple and cheap, head over to your nearest McCafe for a cup of 100% Arabica goodness.
You'll get a small cup of Cappuccino or Latte for only S$3! This here is good coffee at great value that you won't feel guilty for indulging.
Grab-and-go Breakfast starting from S$3
If you're not exactly enamoured of the McMuffin anymore, give McDonald's breakfast wraps a try. You can take your pick of chicken ham, chicken sausage, or try the new flavour chicken bacon with spinach.
The wraps come with scrambled egg and cheese, but our favourite part is that they also include the hash brown inside the wrap. Just like that, you have a breakfast you can scarf on the go or at your desk.
McDonalds' wraps come with hot coffee or tea, but if you want something a little extra, you can always trade up for a latte, cappuccino, iced Milo or orange juice.
Extra Value Meal at S$5
With the incessant onslaught of seasonal specials and the atas Signature collection, it's easy to lose sight of McDonald's as a wallet-friendly option.
Look in the Extra Value Meal menu for a S$5 meal, which consists of either a McChicken, Filet-O-Fish, or the vegetarian-friendly newcomer Veggie Crunch Burger.
Included in the price is a small Coke and medium fries, making for a meal light on both calories and the wallet.
Make Munching on McDonalds Even More Rewarding
Don't forget that the McDelivery order you place via your desktop, or tablet counts as an online transaction, which means it will net you any eligible credit card rebates or rewards.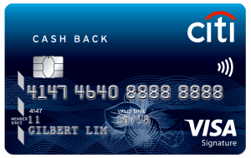 We recommend using the Citi Cash Back Visa Card to maximise your savings. You can earn a 8% cashback on your McDelivery spend, capped at S$25 each month. (You'll also get up to S$25 monthly cashback on Grab rides, groceries and petrol!) All you have to do is to charge a minimum of S$888 per month to the card - across all spending categories.
SingSaver.com.sg Exclusive: Apply now and receive S$100 Grab/NTUC/Lazada/Qoo10 Vouchers (Powered by Wogi) upon approval!
Prefer a different credit card? Use SingSaver.com.sg to compare dining credit cards and save money on your next McDonald's takeaway.
Read This Next:
All the Starbucks Promotions in Singapore this 2017
All the Krispy Kreme Promotions in Singapore this 2017
---

By Alevin Chan
A Certified Financial Planner with a curiosity about what makes people tick, Alevin's mission is to help readers understand the psychology of money. He's also on an ongoing quest to optimise happiness and enjoyment in his life.
---