Saving and growing your money is an ongoing process which requires planning and discipline. The closer you stick to a plan, the easier it becomes to grow your savings. Here's a money-saving checklist to help get your New Year resolutions off to the right start. Here's to a healthier financial "you" in 2019. 
Tip 1: Switch electricity providers
By now, you've probably heard of the Open Electricity Market and how several new energy providers entering the retail market. Reduce your electricity bills by switching to a provider that offers the best rates or the most suitable energy plan.
The scheme is being rolled out in stages, so you may have to wait a while before you can choose your provider. When you do, be sure to watch out for promotional discounts that can further boost your savings.
Tip 2: Switch to data-only plans
Your mobile phone plan could be costing you each month in the form of unused talktime and/or SMSes. Fast and reliable mobile networks in Singapore now allow us to do everything from making phone calls to sending high-definition videos through data alone.
Switch to a SIM-only data plan and stop paying for services you don't actually need. Data-only plans also give you more data juice, reducing the need to pay for costly data top-ups.
Tip 3: Stop paying for packaging
You may think the plastic and cardboard packaging for the things we buy everyday cost only a negligible amount, but you'll be surprised at how much more packaged goods can actually cost.
Try grocery shopping at a zero-waste store (yes, we have those now). Save in ways you've never thought of before. You'll also reduce wastage by paying only for what you need, instead of being forced to buy in quantities you don't actually need. Head on over to Unpackt, Eco-Le or Reprovisions to start shopping and saving. As an added bonus, you'll cut down on household waste, which helps save the Earth!
Tip 4: Buy house brands
Another often overlooked way to save on household bills is to buy house brand products. Far from being inferior, house brands are often produced using excess materials leftover in the production of branded goods.
Any difference in quality between house brands and their branded counterparts is very often negligible, but your savings over time is anything but.
Some categories of goods to consider house brands include paper products, pantry staples (like flour, sugar etc), over-the-counter medicines, jams and spreads and even frozen and canned food items.  
Tip 5: Maximise credit card cashback
Cashback in your credit card is basically money back to you on things you were already intending to buy. So might as well optimize your cashback amount by using the right credit card.
Don't let the seemingly measly earn rates fool you; with maximum cashback of between $60 to $100 per month, cashback cards can help you save nearly a thousand dollars each year.
Try the Citi Cashback Card for rebates on groceries, petrol, Grab and dining. The OCBC 365 Card is ideal for dining, travel and all-round spends. The UOB YOLO Card is handy if you want to offset some of your weekend partying. And if you prefer a simple fuss-free cashback rate of 1.5% on all your spend, try the Standard Chartered Unlimited.
Tip 6: Refinance your mortgage
A household mortgage is likely your single most expensive financial commitment. So any savings here can be quite substantial — if you know how to shop around for the best refinancing loan. If you didn't opt for an HDB loan (which is usually pegged at +0.1% to the CPF Ordinary Account interest rate), then your mortgage is subject to change.
What may appear to be a small difference (less than 1% for instance) can translate into savings ranging from hundreds to thousands of dollars per year. Also, given Singapore's mortgage rates are historically around 4%, we're headed for an inevitable upward swing. 
Tip 7: Sign up for proper travel insurance
Taking a holiday is meant to be fun, but mishaps happen. Not having the right travel insurance coverage means you may have to spend a bomb to cover the cost of lost luggage, cancelled flights or medical treatment.
Sure, your credit cards may offer some protection, but make sure the plan you have covers all your needs. It's a small price to pay for the assurance that should anything untoward happen, the financial aftermath is contained or even negated.
Tip 8: Switch to a better bank account
Savings accounts interest rates have been stagnant for so long you may have lost interest in your bank account, pun intended. However, banks have recently launched various types of savings accounts that pay decent interest rates.
Ask your bank about multiplier accounts, which are bank accounts that pay out bonus interest for fulfilling certain requirements. Some of these include salary crediting, insurance or making a minimum spend on your account. Since you may be already meeting some of these requirements, find out what else you need to do to earn that bonus interest.
For example, the DBS Multiplier Account offers up to 3.5% per annum interest when you 1) credit your salary, and 2) transact in 1 or more of the following categories: credit card spend, home loan instalment, insurance, and investments.  
Others, such as the HSBC Advance account, pays more interest the more money you have in your account.

Tip 9: Maximise your CPF account
You don't need to be a seasoned investor to grow your money through the power of compound interest. All you need is your CPF Account.
Yes, the intricacies of CPF can be complex at times, but there's really only one thing you need to do: maximise your Special Account/Retirement Account through voluntary cash or CPF top-ups.
Why? Because you'll get compound interest of at least 4% risk-free. That's about as good as it gets without exposing yourself to market risks or finicky rules and regulations.
The only downside is that your money is locked in until you retire, but if being able to retire comfortably isn't the reason why you scrimp and save, then what is?
Tip 10: Compare before you buy
And rounding up our money-saving and wealth-building New Year resolutions is a simple reminder: Always compare before you buy.
The rush we get from splashing out and spending can be exhilarating, but snap decisions can be costly. Taking an extra minute to compare before making a decision may entitle you to special promotions, rebates or vouchers.
Apply the same principle to personal finance decisions. Always compare to make sure you're getting the best possible deal, whether's it comparing credit cards, personal loans, mortgages, car loans, travel insurance, savings accounts and more on SingSaver.
What to read next:
Cheapest Gym Memberships in Singapore
Use These 5 Credits Cards To Pay For Your Grab Rides
Best Credit Cards For Paying Utility Bills
Best Credit Cards for Free Parking in Singapore
4 Credit Cards You Can Use As Your EZ-Link Card
---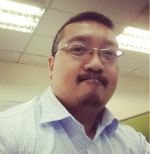 By Alevin Chan
A Certified Financial Planner with a curiosity about what makes people tick, Alevin's mission is to help readers understand the psychology of money. He's also on an ongoing quest to optimize happiness and enjoyment in his life.
---