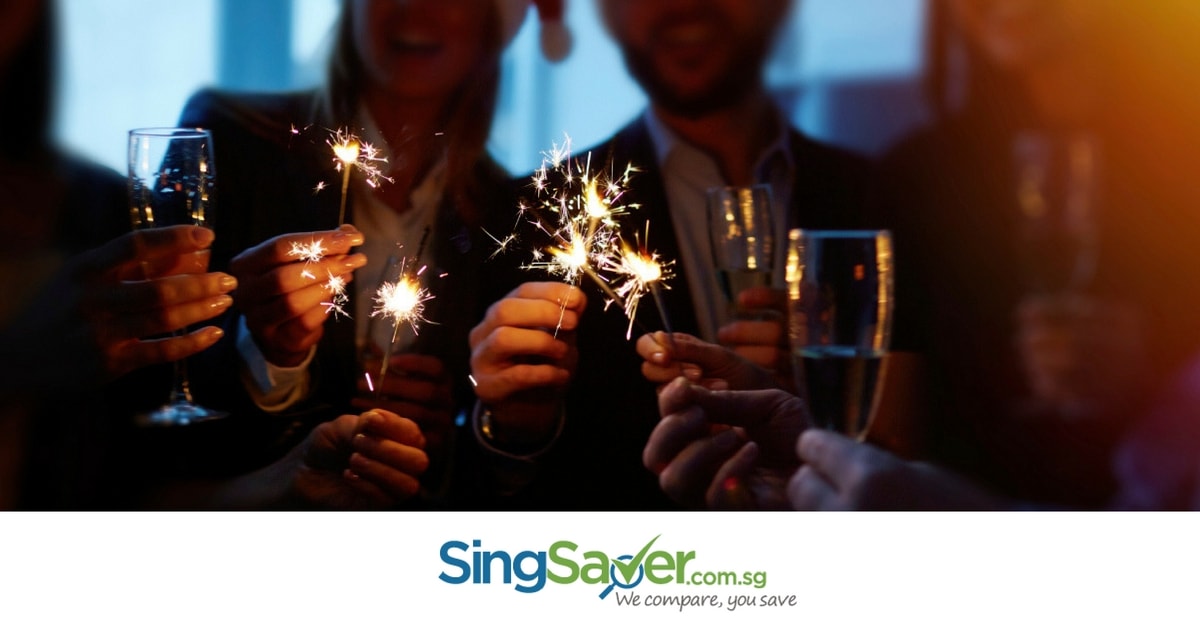 These tips will help you plan an office Christmas party that makes your colleagues' wallets happy.
It's that time of year where planning office Christmas parties in Singapore gets real. Either you've been tasked with planning the office Christmas event, or you're the boss and it's down to you.
Before you get started, remember it's the season for giving, not the season for giving headaches. Here are some money considerations that will make you, and everyone else in management, feel better:
Got Games and Events? Check Your Office Insurance Policy
If employees will be bringing family, or there are games or events, check the office insurance policy. You want to be sure that, in the event of damage or an accident, the insurer will still pay out.
With some forms of business insurance, there is no payout if damage to the office is not work related. If someone breaks a glass panel or a small fire starts, your company may be fully saddled with the costs.
If your insurer is especially strict, maybe revise the activities to exclude any potential sources of damage. Or take the party somewhere else (if there's a budget for that).

Choose a Restaurant Over a Caterer
If you are expecting a lot of people, it's always advisable to pick a restaurant over catering if you can. Restaurants can just make more food in the kitchen; a caterer can't do much if you run out (or you may have to wait quite a while for more food).
For your convenience, however, these are guidelines on the right quantities of catering (according to a SingSaver.com.sg staff member who was a restaurateur):
For small appetisers, like sausages on a stick or fishballs, plan 10 pieces per person on average. If it's buffet style and not served, the right quantity is around 12 to 15 per person.
For sandwiches, it is rare for anyone to eat more than two to three.
Cater for five more people than you are expecting. Anything more is over-ordering.
Three drinks per person. Ask your caterer how many drinks their container provides.
For desserts, average consumption is three pieces per person (small eclairs). For cakes, most people stop at two slices.
Note that caterers will always recommend more food than is needed, as (1) you will pay more, and (2) nobody ever complains. But you may find that a more realistic expectation can trim your budget.
See Also: Catering versus Home Cooking – Which is the Better Deal for Parties?
Check For Food Allergies Early On
Either way, remember to check around for any food allergies. If you inform them at the get go, most caterers will provide a replacement item on the menu at no cost. If you tell them at the last minute, however, or need to order something extra, you will probably be charged a high price for it.
Some caterers will turn you down altogether, forcing you to buy extra food elsewhere. This may not be cost effective.
In addition, you don't want any medical costs arising from your choice of menu items! Remember that it can be hard to spot certain ingredients, once they have already been cooked into the food.
Use Different Credit Cards to Get the Most Discounts
Whether you're using your own cash rebate credit card or the company's credit card, mix them around for the best discount. For example, if you have an American Express True Cashback Card, you could use the 3% unlimited cashback and save S$30 from a S$1,000 bill.
If you are being reimbursed for the party, then you should especially look to optimise the cards you use. The company will pay you back based on the receipts, so any discounts or reward points from your credit cards become extra perks for you!
You can compare American Express credit cards at SingSaver.com.sg.

Impose a Price Limit on Gifts
Not everyone at work earns the same amount. To avoid social awkwardness, always place a cap on the prices of gifts. S$25 is a reasonable limit, if buying for one other person. If buying for multiple people, a limit of S$12 should suffice.
Discourage the public presentation of expensive gifts, as it can make colleagues giving inexpensive presents feel inadequate. If someone wants to buy a special and expensive gift for a co-worker, encourage them to do it privately.
See if There are Additional Parking Fees
If every office is holding a party, then perhaps take a peek in your parking lot. It not nice to make every guest end up paying through their nose for parking because they had to use a nearby mall.
Issues warnings about limited parking space early, and encourage them to Uber if it will be an issue. If any employees have mobility challenges, and the party will run till late (or is on a non-work day), you may want to prepare for their transport as part of the budget.
Recycle Your Decorations
Don't dump all the decorations. The fact is, most Christmas decorations can be re-used. Pack the ornaments, tinsel, Santa-related trappings and such into a box, and save them for next year. This can shave an impressive amount off the budget.
In particular, buy a good set of Christmas lights, and a good collapsible tree, if it's your first-ever party. Don't get the discount versions from budget stores. It's better to spend a few hundred on a tree and lights that you can probably use till you're retired, than on buying S$40 versions that need to be replaced every year.
Read This Next:
Festive Christmas Buffet Promotions to Book in 2016
How to Get Addicted to Saving Money

---

By Ryan Ong
Ryan has been writing about finance for the last 10 years. He also has his fingers in a lot of other pies, having written for publications such as Men's Health, Her World, Esquire, and Yahoo! Finance.
---