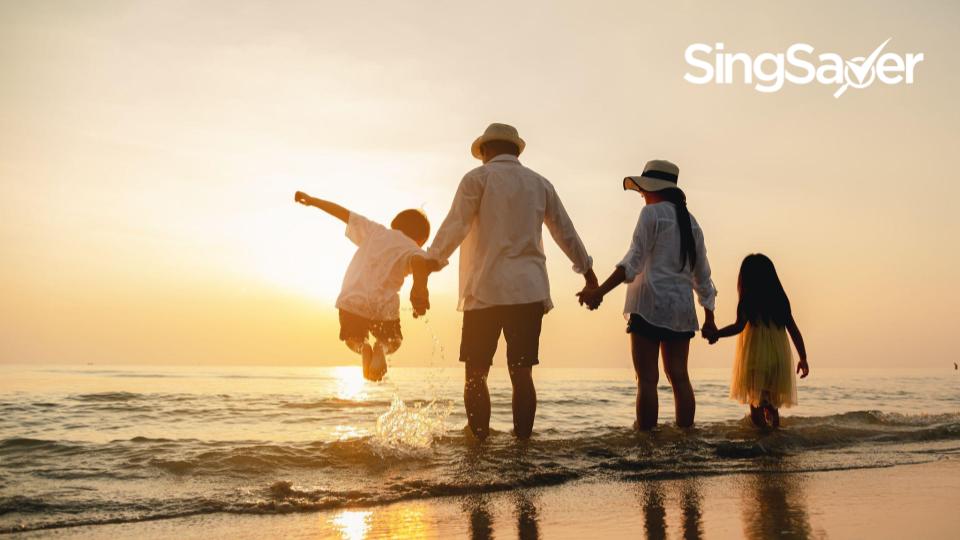 With Vaccinated Travel Lanes, leisure travel is once more possible. Here's how to plan your travel holidays around Singapore's long weekends and public holidays in 2022.
We're on the cusp of a new year and there's hope in the air.
Thankfully, the Omicron variant doesn't seem to be as disastrous as we feared – existing vaccines should be adequate to deal with it – so there's reason to be cautiously optimistic.
And how about the fact that the world has managed to beat back the COVID-19 pandemic far enough, such that many countries have established vaccinated travel lanes (VTL) allowing us to go on overseas holidays without serving out a punishing quarantine period?
Just in time too, because have you seen the number of long weekends we'll be getting in 2022? By our count, you can go on as many as eight holidays – three week-long ones, and five shorter ones. And all with a budget of just 15 days of annual leave!
You're probably excited to start planning your holidays after hearing that, so without further ado, here's our public holiday travel cheat sheet for 2022. Enjoy!
List of public holidays in Singapore in 2022
| | |
| --- | --- |
| Date and Day | Public Holiday |
| 1 Jan, Saturday | New Year's Day |
| 1 – 2 Feb, Tuesday & Wednesday | Chinese New Year |
| 15 April, Friday | Good Friday |
| 1 May, Sunday | Labour Day |
| 2 May, Monday | Labour Day Holiday |
| 3 May, Tuesday | Hari Raya Puasa |
| 15 May, Sunday | Vesak Day |
| 16 May, Monday | Vesak Day Holiday |
| 10 Jul, Sunday | Hari Raya Haji |
| 11 Jul, Monday | Hari Raya Haji Holiday |
| 9 Aug, Tuesday | National Day |
| 24 Oct, Monday | Deepavali |
| 25 Dec, Sunday | Christmas Day |
| 26 Dec, Monday | Christmas Day Holiday |
Total of 6 long weekends in 2022
2022 is blessing us with a bumper crop of long weekends – you can look forward to a grand total of six long weekends next year! That's significantly more than 2021, which only had four long weekends in total.
The reason for the relatively high number of long weekends is mainly due to several public holidays falling on Sundays, which make the following Mondays a replacement holiday. Good – the less working Mondays in the year, the better, we say!
Here are the public holidays that lead into long weekends in 2022. As you can see, May next year would probably fly by, owing to the two long weekends taking place then.
Also, there's a super long weekend lasting from 1 to 3 May, when Labour Day and Hari Raya Puasa line up nicely.

Cheat sheet to planning your vacations in 2022
| | | |
| --- | --- | --- |
| Holiday period | Duration of holiday (including weekends) | How many days leave to take |
| 29 Jan to 6 Feb | 9 days | 3 days (31 Jan, 3 and 4 Feb) |
| 15 Apr to 18 Apr | 4 days | 1 day (18 Apr) |
| 30 Apr to 8 May | 9 days | 3 days (4 5, and 6 May) |
| 13 May to 16 May | 4 days | 1 day (13 May) |
| 8 Jul to 11 July | 4 days | 1 day (8 July) |
| 6 Aug to 9 Aug | 4 days | 1 day (8 Aug) |
| 21 Oct to 2 Oct | 4 days | 1 day (21 Oct) |
| 24 Dec to 2 Jan | 10 days | 4 days (27 Dec to 30 Dec) |
| | | Total: 15 days |
Long vacation #1: 29 Jan to 6 Feb
Your first opportunity for a long vacation happens early in the year, from 29 January to 6 February.
Thanks to Chinese New Year falling on a Tuesday and Wednesday, all you have to do is to take three days of leave to get the entire work week off.
This also means that if you include the two weekends that come before and after, you have a total of nine vacation days!
Long vacation #2: 30 Apr to 8 May
The next long vacation you can take is from 30 April to 8 May. As before, you can get a total of nine days of vacation time if you apply for three days of leave.
This is due to a lucky combination of Labour Day falling on a Sunday, making the following Monday a holiday. This is then followed by Hari Raya Puasa on the subsequent Tuesday.
Long vacation #3: 24 Dec to 2 Jan
The third and final long vacation of the year also happens to be the longest. Stretching from 24 December to 2 January, you can have a 10-day holiday if you apply for four days of leave.
This happy situation is due to Christmas Day falling on a Sunday, making the following Monday a public holiday too.
As Christmas and New Year's Day are always seven days apart, this means 1 January 2023 will also fall on Sunday, turning 2 January, Monday, into a public holiday as well.
Five short getaways – April, May, July, August, October
The rest of the year also provides plenty of opportunities to recharge with a short getaway, each lasting up to four days long.
To enable these short holidays, you simply need to apply for one day's leave on the long weekend of your choosing.
We love that these short holidays are well spaced out, making it easy to spread your vacations throughout the year!
Ready to travel again? Protect yourself and your loved ones with the right travel insurance.
Read these next:
10 Things You Should Get From Daiso Before They Raise Their Prices
Things To Do In Singapore That Get You The Most Bang For Your Buck (May 2022)
Singapore-Malaysia Land Border Reopening: What You'll Need Before Driving to Johor Bahru
Driving to Malaysia in 2022: The Ultimate One-Stop Guide
Uniquely Singaporean Things We Do To Accumulate Wealth
---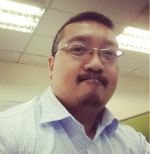 By Alevin Chan
An ex-Financial Planner with a curiosity about what makes people tick, Alevin's mission is to help readers understand the psychology of money. He's also on an ongoing quest to optimise happiness and enjoyment in his life.
---