Money can't exactly buy happiness, but trust us, when there is money the world quite literally becomes your oyster.
We all have a love-hate relationship with money. Having too little of it means being bogged down by bills and not being able to buy the new pair of shoes you've had your eye on for months. When in excess, you attract unwanted attention and wonder if your new acquaintances are befriending you because of money.
However, I think I can safely say that for most of us that having more money is a better problem. After all, if a problem can be solved with money, is it really a problem at all?
So if you've landed on this article, then the intention is clear: you want to know what money can buy you. Now let's assume we stumble upon a huge pile of money from playing slots at the casino, an inheritance, trust fund or a lucky Toto windfall. Here is a list of the finer things in life that money can buy.
1. Luxury branded clothes and shoes
Distressed, but make it vogue.
Seen fashionistas along Orchard Road wearing t-shirts that are far too large for their frame and ornately designed sneakers that look like they belong at Paris Fashion Week? Well, that is called Hypebeast fashion and they don't come cheap.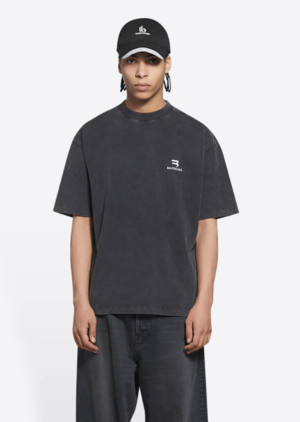 Just how much money goes into achieving that distressed look? Well, a plain t-shirt from Balenciaga will set you back by S$690, but if you want something a little louder from dear Louis Vuitton, you're looking at a cool S$955.
Oh, and don't forget sneakers—especially those produced in collaboration with luxury brands and in limited quantities. Take Dior's collaboration with Nike Air Jordan 1, for example. If you were lucky enough to have copped them directly from Dior, they would've cost you US$2,000 (approximately 15 times more than the original pair from Nike). Expensive, but I think that knowing this same pair was resold on Stockx for an eye-watering US$20,264, makes the pocket burn slightly easier to bear.
2. Luxury timepieces
Move over, Rolex and Omega.
Ever gone to the wet market for groceries only to realise that the stall doesn't display prices, and you wonder if you can afford that head of purple cauliflower but are too shy to ask? Well, that's similar to shopping for luxury timepieces because you won't find price tags and will have to ask for assistance.
No, I am not referring to timepieces like Rolex or Omega here. While they are expensive, they are also more common and affordable when compared to the real showstoppers that include Richard Mille, A. Lange & Söhne and Audemars Piguet.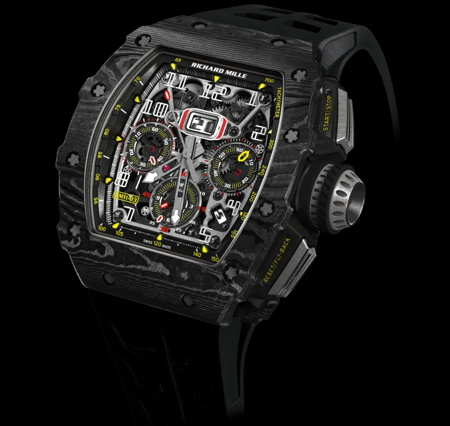 Never heard of them? Well that's because they don't really buy massive billboards to rake in sales, given that their entry-level timepieces (no diamonds or other precious gems) go for at least S$20,000 a pop. In comparison, an entry-level Rolex or Omega retails at around S$7,000 to S$8,000, a third of the other brands cost.
3. Fine dining
What is steak if it isn't Wagyu or Kobe? What is pork if it isn't Iberico?
When your bank account is longer than your mobile number, dining is no longer just for sustenance but a ritual to replenish your body with only the finest food money can buy. Not only do the above foods taste like a slice of heaven, they also cost a bomb. Don't believe us? Here's a price guide to tantalise your tastebuds:
4. Luxury cars
Cruise around in absolute comfort.
Happiness for most of us who live in the city is simple. It looks like not having to squeeze on the train during rush hour or deal with GrabCar surges that seem to only happen when you're running late.
Travel in style and never have to squeeze with the general public when you're cruising around in your personal Bentley Continental GT Convertible V8 (from S$1.02 million) or a luxurious tanker a.k.a the Mercedes G Class AMG (from S$737,888).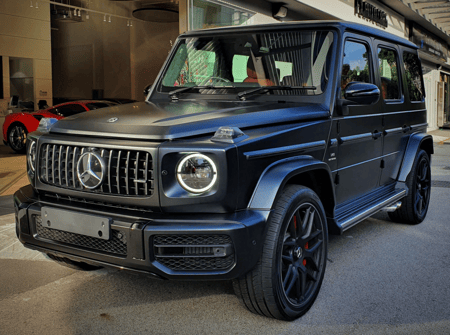 Better yet, why not hire a personal chauffeur (approximately S$3,500/month)? That way, you can catch up on social media when travelling from Wheelock Place to 313@somerset in your swanky Rolls-Royce Phantom that you purchased for S$2.33 million.
5. Private jet
Skip commercial and fly private.
Planning for your next Bangkok holiday and have US$43,514 lying around? Then take to the skies in a private jet! The best thing about flying private is that you won't have to worry about having your seat kicked, the possibility that another passenger may be carrying the coronavirus or if the in-flight meal is going to be edible.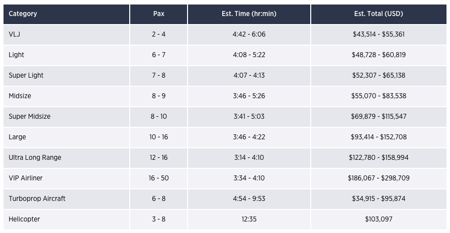 6. Good class bungalows
So big, you'll need a PMD to get around.
Live the villa-life, not just when travelling to Bali but also in Singapore. By that I mean a Good Class Bungalow (GCB) in a fancy neighbourhood.
There are currently only 2,800 GCBs in Singapore located in 39 gazetted areas. These aren't your regular sized private property, they each have a minimum land area (not built-up area) of 15,000 sq ft. In comparison, a three-room HDB BTO flat is only 742 sq ft (insert smile-crying emoji here).
How much do GBCs cost? The most recent transactions include Secretlab co-founder and CEO's S$51 million unit, Grab CEO's S$40 million one and TikTok founder's at S$86 million.
If those digits are leaving you dizzy, you aren't alone. Please excuse me while I lie down and build the only castle I can afford—the one that's in the air.
---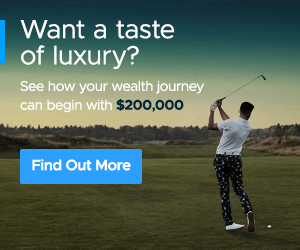 Ready to level up? Find out how you can make your money work harder and smarter for you. Enjoy your own dedicated relationship manager and privileged access to a whole suite of preferential rates with Priority Banking. Compare your options.
---
7. Massages
Please knead me like bread dough.
When money isn't a problem, pampering yourself can be a daily affair. This can be in the form of a 210-minute treatment at Banyan Tree where you would be treated to a body scrub, short steam room session to open those pores, facial of your choice and a top-to-toe four-hand massage for S$1,591.30.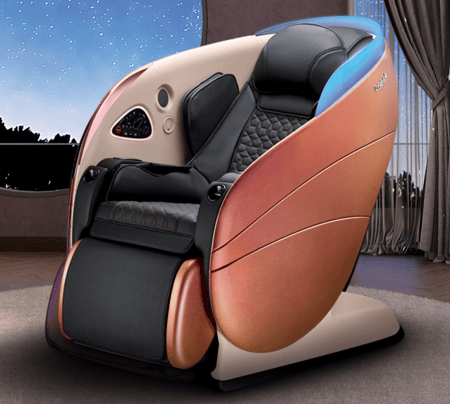 If cruising in your Rolls Royce to Banyan Tree is too much of a hassle or if you're just pressed for time, consider bringing the massage home with Osim's uDream Pro Well-Being Chair at S$7,999 or a family-sized outdoor jacuzzi for S$17,000.
8. Hobbies
I see it, I like it, I buy it.
Money can buy you the luxury of not having to 'save up' before you dive into the deep end. This means going in head-first and purchasing professional gear you'll need to look the part even if you're only trying out a new sport or hobby.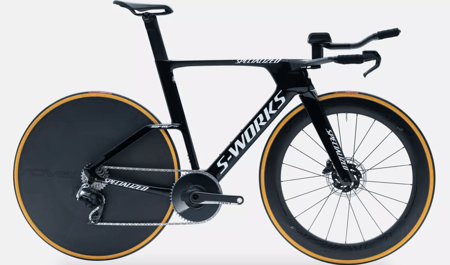 Take for example, cycling. Over the last year, it has become the new 'running' that puts less stress on your knees, though with a heftier price tag. A high-end foldable bike can set you back by at least S$2,800 and professional road bikes can cost you S$20,000 and above. Add to that at least another S$500 to $1,000 for cycling clothes and personal protection gear. So, whoever said that cycling is one of the cheapest professional sports to pursue clearly hasn't been on the Internet much.
Conclusion
Money can't buy you everything or bring your loved ones back to life, but it sure can bring you a tonne of momentary joy, some peace of mind and experiences that many won't ever have in their lives. Although most of us may never be able to afford to fly private or own a GCB, there are many other things that we can indulge in—especially the ones that are free. How? By opening a Priority Banking account.
Starting from deposits of S$200,000, a Priority Banking account not only grants you access to preferential rates, but you'll also have the support of a dedicated wealth manager to help you attain your financial goals.
Oh, and did we mention that you stand to receive up to S$9,150 in cash and cashback* just by opening an account? Find out more in the link below.
*Cash and cashback rewards may change at any time. Terms and conditions apply.
Read these next:
7 Subtle Flexes That Show You're Really Wealthy In Singapore
6 Best Perks You Enjoy As A Private Banking Client
9 Things To Do With Your Inheritance Money In Singapore
Money Confessions: 6 Singaporeans Share Just How Much Insurance Coverage They Have
China Evergrande Group Crisis: A Full Explainer & How It Affects Your Investments