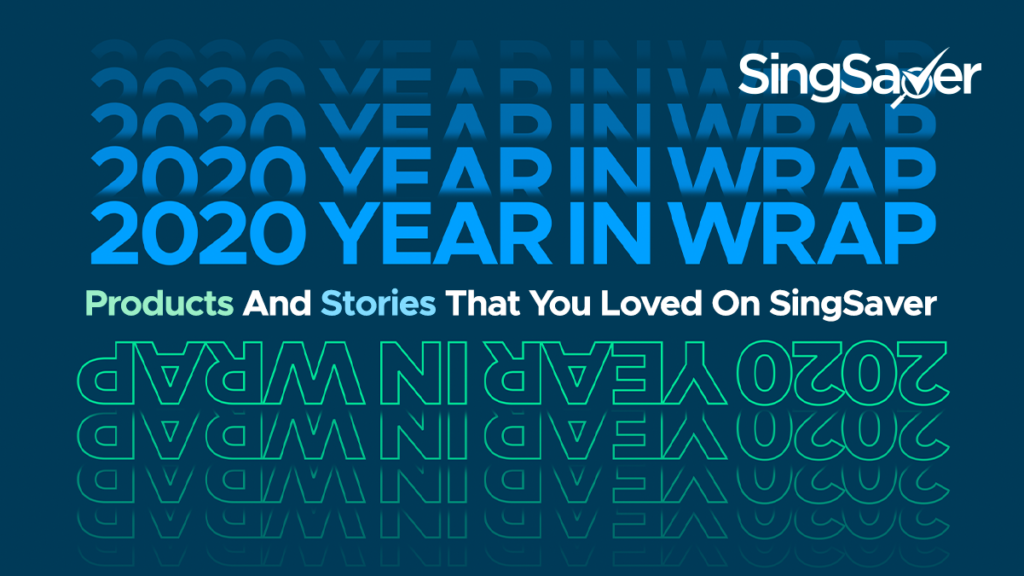 Awarding the spotlight on these top personal finance instruments and write-ups that helped many save more, protect their health and rough out the tough times.
This year may have been warped and mangled beyond belief, but there was still some good that came out of it. With a little less financial prowess and a little more time on hand, many of you took greater ownership of money matters and actively sought out solutions to build an emergency fund and boost income – at least according to our SingSaver COVID-19 survey conducted earlier this year.
That is surely very heartening to see! We'll now take a retrospective look at all the products and stories on SingSaver that have earned a place on your personal finance journey in 2020, with a SingSaver award to boot.
Happy holidays, and to a more bullish 2021!
Most applied credit card: Citi Cash Back+ MasterCard
And the SingSaver award goes to… Citibank's Cash Back+ MasterCard. A new product launch in their line-up this year, it poses a strong contender against other unlimited cashback credit cards on the market such as the American Express True Cashback and Standard Chartered Unlimited.
Whether it's the 1.6% unlimited cashback on all spends or the sweet slew of SingSaver exclusive gifts that come with it (you're now an Apple AirPods owner because of it aren't you?), you, dear SingSaver reader, have made it clear that having this credit card in your wallet is a big plus against a tumultuous year – quite literally.
The first and second runner-ups are Standard Chartered Unlimited and Citi Rewards card respectively.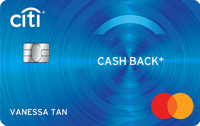 Most applied insurance plan: FWD Travel Insurance
And the SingSaver award goes to… FWD Travel Insurance.
Yes, in a humbling year where we saw our holiday destinations change from a different timezone to a different postal code, the insurance plan that won you over was… travel insurance. While it may seem unexpected to say the least, a look at the many perks the FWD Travel Insurance offers clears things up right away.
Given that its insanely affordable (perhaps the pandemic have heightened our price-conscious sensibilities) compared to annual policies like personal accident insurance, this basic travel insurance plan covers everything you need for a worry-free short trip such as full terrorism cover, unlimited medical evacuation cover, sports equipment protection and cashless medical claims that can be done easily through the app
The first and second runner-ups are FWD Personal Accident Insurance and AXA Travel Insurance respectively.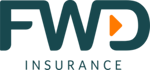 Most applied loan: Standard Chartered CashOne Personal Loan
And the SingSaver award goes to…Standard Chartered CashOne Personal Loan. With a flat interest rate of 3.48% p.a. (EIR from 6.95% p.a.) instant approvals and quick disbursements (think: as quick as 15 minutes), the Standard Chartered CashOne Personal Loan is a tough one to beat. It is no wonder this personal loan is the most applied loan at SingSaver – especially so when many encountered cashflow problems over Circuit Breaker.
Aside from the Standard Chartered CashOne Personal Loan's low guaranteed flat interest rate, this loan does not come with processing fees. Its low minimum loan amount of S$1,000 and five-year annual fee waiver on the Standard Chartered Platinum Visa credit card are fantastic touches too.
The first and second runner-ups are HSBC Personal Loan and OCBC Personal Loan respectively.
Most read about product: OCBC 360
And the SingSaver award goes to… OCBC 360 savings account. In the last (almost) 365 days, the 360 savings account takes the crown as the most highly viewed product review on the blog. And without a doubt, high-yield savings accounts in Singapore have garnered no little interest this year given the multiple rounds of interest rate cuts – the OCBC 360 isn't spared. Back in October, OCBC officially kicked the depressed interest into effect, although two new categories were added as qualifying interest boosters: insure and invest.
OCBC 360 is known for its staunch focus in rewarding good savings behaviour: compared to its peers in DBS Multiplier and UOB One savings account, it does not require you to spend on your credit card as a category to score bonus interest.
The first and second runner-ups are UOB One savings account and Standard Chartered Unlimited card respectively.

Most popular article: HDB BTO Launches 2020
And the SingSaver award goes to… HDB BTO Launches In 2020. In true Singaporean fashion, nothing is more momentous than casting a ballot for the hottest project of the season, but not without doing the requisite reading up first – from the number of units available to surrounding amenities in the neighbourhood.
As much as this is the most popular article of the year, it could be argued that it's a popular decision to first learn the balloting hacks, especially if you're a first-time HDB hunter. Because at the end of the day, it is really about you getting your dream corner unit that matters.
The first and second runner-ups are Food Delivery Promo Codes and 1-For-1 Buffet Dining Promotions respectively.
Most double-tapped Instagram post: What You Can Buy For The Price Of An iPhone 12
And the SingSaver award goes to… What You Can Buy For The Price Of An iPhone 12.
COVID-19 threatened to wreck almost every product launch this year thanks to supply chain issues and the global economic downturn, but Apple remained unfazed. The Cupertino-based tech giant unveiled not one, not two, but 12 variants of its latest iPhone 12 in October. Naturally, the price got bumped up while accessories such as the charging brick and earbuds were removed.
That got us thinking: Couldn't you keep your current smartphone and spend your hard-earned money elsewhere instead?
And it appears that many of you agree. From nine months' worth of economy rice to six whole years of Netflix's Premium plan (chilling sold separately), there are more than a few options available instead of the latest and greatest from Apple.
The first and second runners-up are Treat Yo'self Mid Year Sales and The Real Cost of WFH respectively.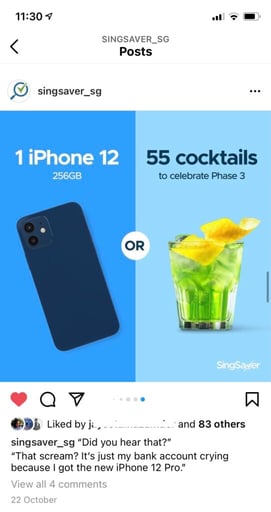 Most liked Facebook post: HDB BTO Launches
And the SingSaver award goes to… HDB BTO Launches In 2020. By being the only two-time award winner on this list, it is evident that we live in HDBs as much as it lives in our social media conversations.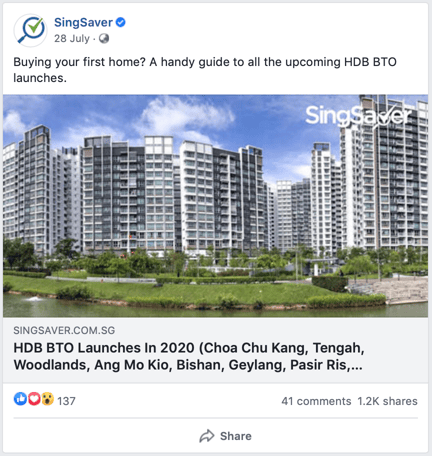 The first and second runner-ups that got the most thumbs up are Cake Shops Extended During Circuit Breaker and 7 Ala Carte Buffets to Enjoy in Phase 2.
Most viewed Telegram post: How To Design A Smart Home For Less Than S$1,000
And the SingSaver award goes to… How To Design A Smart Home For Less Than S$1,000.
If the events of this year is anything to go by, our fellow readers reading up on — or at least being intrigued by — how they can level up their everyday household appliances to their automated, sophisticated counterparts is hardly earth-shattering. Now that we're professional homebodies, the idea of living out our Tony Stark fantasies by controlling our devices with the touch of an app or voice command is definitely appealing — that is, if we can do so without putting a strain on our finances.
The article's budget-friendly smart home shopping list gives every aspiring techie the blueprint they need to set up a reasonably-priced smart home of their dreams, with everything adding up to less than S$1,000!
The first and second runner-ups are Whole Life Insurance: Reasons Why People Choose It Over Term Life and Guide To Supplementary Retirement Scheme (SRS) And Tips To Maximise It respectively.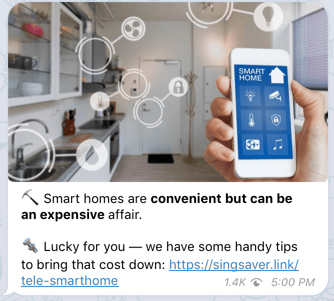 Most clicked article on SingSaver newsletter: GST Voucher and U-Save Rebates
And the SingSaver award goes to… GST Voucher – U-Save Rebates: How Much Will You Receive?
A surprising winner? Not at all, considering the combination of COVID-induced financial setbacks and increased utility bills from WFH. Every year during the Finance Minister's budget announcement, Singaporeans would eagerly put their ears to the wall on how much they could be receiving in the mail – in the form of GST vouchers and U-Save rebates.
Of course, in this year, the situation is more pronounced; households could receive up to S$1,000 in U-Save rebates within 2020, acting as a much needed reprieve amidst the pandemic. These rebates are only available for HDB households and are split across four payments, once in each quarter.
The first and second runner-ups are Work From Hotel Packages and Rediscover Vouchers respectively.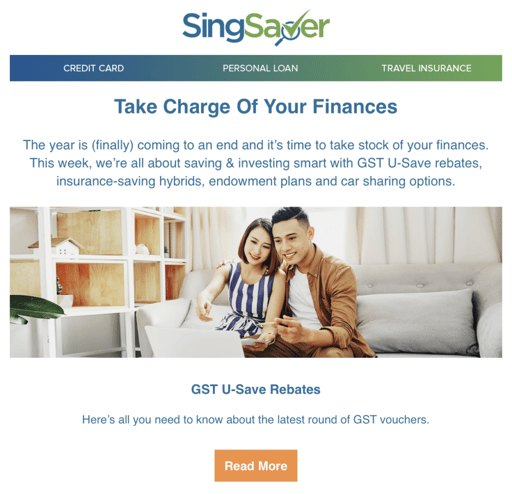 Leave your email in the box down below to subscribe!
Read these next:
Bid Goodbye To 2020 And Welcome 2021 With These New Year Countdown Events
Phase 3 In Singapore: What Can You Expect?
Favourite Credit Card Combinations To Max Out Cashback And Miles (As Used By SingSaver Staffers)
Top Credit Card Promotions And Deals On SingSaver (December 2020)
Best Cashback Credit Cards In Singapore 2020