Read these next:
Why You Should Buy Travel Insurance (And What Happens If You Don't
Is Travel Insurance With COVID-19 Coverage Still Necessary?
Best Covid-19 Travel Insurance Plans (2023)
Best Travel Insurance Plans And Promotions In Singapore
Transport
By car
If you prefer to DIY and make a mini road trip out of the trip, driving might be a popular option for many — you get to rest in the comfort of your own car, plan your route and accommodate full bladders and hungry tummies, and save money!
You can choose to drive via Tuas Checkpoint or Woodlands Checkpoint, which takes about 5 hours for a 392km journey and 6 hours for 386km, respectively.
Tuas Checkpoint:

follow along the North-South Express Highway (Lebuhraya Utara-Selatan/E2) and take the exit at Gombak Toll. After that, take exit 803A-Genting Sempah all the way up towards Genting Highlands.

Woodlands

Checkpoint

: head to the North-South Express (AH2), take the exit at Gombak toll, and take exit 803A-Genting Sempah all the way up towards Genting Highlands.
If you need a little pitstop to eat and take a quick toilet break, some of the common places are the A&W outlet after Malacca Town and Gohtong Jaya which has a whole stretch of dining options.
Tolls cost about RM120 for two ways. Be sure to drive carefully, especially up the hill to Genting Highlands as the roads are very windy and sometimes require sharp turns.
By coach
If you would much rather pay for convenience, then going up by coach could be a great option. On average, it takes about 6 hours to travel from Singapore to Genting. You can easily book a coach on websites like easybook that offers different coach companies that vary in ticket prices and facilities.
Tickets can go as low as S$17, but that's of course the most basic kind of coach that doesnt offer food and entertainment. If you want to experience the lux life, some bus operators offer meals, entertainment and more legroom at a higher price.
Going by coach is extremely convenient as they provide many pick-up options all around the island. You can also choose the drop-off location at Genting Highlands, depending on which hotel you're staying at.
You don't have to worry about holding your bladder for 6 hours though — they usually make a few stops for passengers to go for toilet breaks and even stop at some food places to get a quick meal.
However, the only downside of taking a coach is that you'll have to alight from the bus and physically queue at the JB customs to get your passports chopped. This means having to lug all your belongings down as well, as you'll need to have your bags checked.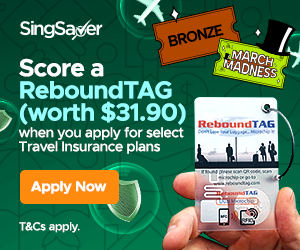 SingSaver Exclusive Promotion: Enjoy 40% off Single Trip plans and 20% off Annual Plans. In addition, receive up to S$38 via PayNow when you apply. Valid till 31 March 2023. T&Cs apply.
Plus, score a ReboundTAG (worth S$31.90) + a BRONZE ticket (1x chance) in our March Madness Grand Lucky Draw when you apply, for a chance to win your share of over S$20,000 worth of prizes! Valid till 2 April 2023. T&Cs apply.
By private car/bus
If you're willing to pay a bit more, you can opt to head into Genting by a private car or bus, depending on how many people you're travelling with. Though the seats are generally more uncomfortable, you get to choose where you want to make a pitstop and have the whole vehicle to yourself without having to travel with passengers.
This makes a really good option if you're travelling with young kids who are prone to crying or throwing tantrums, so you don't have to inconvenience other strangers who are travelling with you by coach.
It's also way more convenient as you won't have to physically head down to the customs and pass through immigration — the bus or car will enter the immigration through the car/bus lane, allowing you to be in the vehicle at all times.
However, this option will be pricier compared to a public coach.
By flight
To save the most time, travelling by plane is the best option. Be mindful that there's no direct flight to Genting Highlands — you'll need to land at Kualar Lumpar and drive up to Genting Highlands.
The flight to Kuala Lumpur is only an hour, and fares range from S$80 to S$200, depending on when you're travelling. Once you're at KL, you can take a bus up to Genting Highlands at Terminal Bersepadu Selatan which will take around 2-4 hours and costs about RM10 per pax for a one-way trip.
While this will save you the most time, it can be quite a hassle to change your mode of transport multiple times.
Check out the best travel insurance plans to cover you for your trip!
Accommodations
Hotels
For the most convenience, you can stay at one of the hotels directly located at Genting Highlands. Some of the more popular hotels include Resorts World Genting, First World Hotel, Genting SkyWorlds Hotel and Crockfords Resorts World Genting.
Being one of the oldest hotels at Genting Highlands, First World Hotel still ranks as the most convenient hotel to stay in because of its central location. Located just below are rows of fancy stores and knick-knacks. For food, you can head over to Sky Avenue, which is just a short 5-minute walk away, which is also where the indoor theme park SkyTropolis is located at.
Known for its cartoon-like interior and family-friendly rooms, Genting SkyWorlds Hotel is a great place to stay at. If you're travelling in a large group, they do have rooms accommodating up to 6 adults in the Sixers Room.
It's also quite affordable, at about S$130 per night for a Quads room. The great thing about this hotel is that it's located right next to the outdoor theme park — Genting SkyWorld Themepark. However, if you want to head over to the main mall, Sky Avenue, where the casinos and restaurants are, it will take about a 15-minute walk.
Resorts World Genting is a great alternative as well, as it sports about 10,500 rooms and is popular for its central location. Within a five minutes walk, you can access various fast food restaurants like Marry Brown, Mcdonald's and KFC for a quick breakfast fix. The hotel is also close to attractions like Sky Avenue, Genting SkyWorlds Theme Park and SkyTropolis Indoor Theme Park.
Being the new kid on the block, Crockfords Resorts World Genting offers visitors a more luxe alternative, boasting its in-room private steam bath, marble restroom fixtures and latest one-touch technology at about S$400+ per night. It doesn't disappoint when it comes to convenience either, with 63 restaurants and 13 attractions within a 500m radius.
SingSaver Exclusive Promotion:

Single Trip: Use promo code TIQSINGSAVER to enjoy 40% off when you apply. Valid till 31 March 2023. T&Cs apply.

Annual Trip: Use the promo code TIQSINGSAVER to enjoy a 60% discount on your COVID-19 add-on. Valid till 31 March 2023. T&Cs apply.
Key in the promo code under the coupon code section on the next page after selecting your destination and dates. The prices shown are before discounts.

Receive coverage for trip cancellations, medical expenses, and more when you purchase the COVID-19 Rider. T&Cs apply.

Airbnb
If you prefer a cheaper alternative, there are tons of airbnb listings available at Genting Highlands. However, the only downside is that most of these airbnbs are located at the foot of the hill, or at the halfway point.
This means that amenities and dining options would require a drive up to Genting Highlands. Though they are much more affordable, you would have to sacrifice convenience as a trade-off.
Activities
Genting Indoor and Outdoor Themepark
If you're heading to Genting especially with a group of friends or with kids, then the Genting SkyWorlds and Genting SkyTropolis Indoor Themepark are must-gos. Featuring a whole new revamp from the previous theme parks that we are all used to, both theme parks sport new rides for all ages.
Do note that the tickets are sold separately, as they are different theme parks altogether. The cheapest tickets I've found are on Klook, which sells both tickets in a bundle, at about S$67.10 per adult and S$60.85 per child.
One thing that the new-and-improved Genting SkyWorlds have is the virtual queue (VQ) reservations that you'll have to make for selected rides. With the Genting SkyWorlds app, you can now reserve timed entries for rides, attractions, and even shows for all attractions to save time physically queuing.
SkyTropolis operating hours: 2pm-9pm daily
Genting SkyWorlds operating hours: 11am-6pm daily
SkyAvenue
Whether you want to shop till you drop or satiate your cravings, SkyAvenue has got you covered.
They have famous restaurant chains and eateries like Din Tai Fung, Five Guys, Beauty In The Pot, Malaysian Food Street, Starbucks and Krispy Kreme Doughnuts, including a range of bars and clubs for the night owls. Shopping isn't an issue as well as they house over 100 brands and shops including the hot favourites Charles & Keith, H&M and Adidas, among other luxury brands like Braun Buffel and Coach.
This mall is also jam-packed with entertainment, as you can visit the 4D Trick Art Museum, Zombie Outbreak, Ripley's Believe It Or Not Adventureland and the Jungle Gym.
Opening hours: 10am-10pm daily
Genting Highlands Premium Outlets
If the shopping at SkyAvenue isn't enough, you can always head over to Genting Highlands Premium Outlets for retail therapy. Some of the famous brands you can find there include Armani, Boss, Burberry, Guess and Kate Spade. But don't worry if you're not into luxury brands, there are also other brands like Cotton On, Nike, Converse and Sephora you can check out.
They do sell snacks there, with stores like Old Town Coffee, Famous Amos, Burger King, MarryBrown and Coffee Bean you can patronise.
Opening hours: 10am-10pm daily
Casinos
Haven't been to the MBS Casino because of the pricey entrance fee? Well, you'll be thrilled to know that Genting Highland houses not one but two casinos — Sky Casino and Genting Casino, which require no charge to enter.
As the first casino to open, Genting Casino, located at Genting Grand/Highlands Hotel, remains a hot favourite, especially for regulars who often patronise the gaming space. From a variety of classic games, slot machines and electronic table games, you'll be able to spend sleepless nights here. ​​
On the other hand, SkyCasino, located at SkyAvenue, is more modern and sports a sleek interior spread over two floors inspired by an enchanted forest theme. You can look forward to BlackJack, Bacarrat, slot machines, Roulette, and the list goes on.
Awana Skyway Cable Car
If you want a bird's eye view of the entire Genting Highlands, you can hop on the Awana SkyWay. You can choose from several gondolas, including a glass floor gondola with a max capacity of 6 passengers. A standard gondola can fit up to 10 passengers.
If you purchase a ticket from the Resorts World Sentosa Genting website, you'll be able to depart from Awana Station at mid-hill to the SkyAvenue station at the peak. You'll also get a complimentary stopover at Chin Swee Caves Temple where you can explore the magnificent surroundings.
Take note that wearing a mask on the cable car is compulsory.
Awana SkyWay Operating Hours: 7am-11am daily
Chin Swee Station Operating Hours: 8am-7pm daily
Weather
In general, Genting's weather fails between 11°C to 25°C. Though you won't need a winter jacket, it's a good idea to pack some cosy sweaters, long pants and heat tech for those who get cold easily.
The winds at Genting Highlands are sometimes unrelenting, so it may feel a lot colder than it actually is, especially during the early mornings and late nights. Be prepared to get your hair and clothes damp too, as the fog can sometimes be quite thick.
Afraid that bad weather could ruin your trip? Singlife is the first insurance provider to offer rainfall protection for their travel insurance!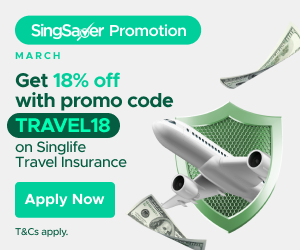 SingSaver Exclusive Promotion: Enjoy an 18% discount when you use the promo code TRAVEL18 for single-trip travel insurance plans only. Valid till 31 March 2023. T&Cs apply.
Read these next:
Los Angeles Travel Guide: 20 Best Things to Do in LA (2023)
UK Travel Guide (2023): Places To Visit, Cost & More
​​Your Essential Travel Checklist for 2023
Revenge Travel 2023: 16 Top Travel Tips To Satisfy Your Wanderlust