The hottest Korean makeup products worn by your favourite actresses don't have to cost a bomb — if you know where to find them in Singapore.
Let's face it, the K-beauty wave is not ebbing anytime soon. The craze for Korean dramas, it seems, can only be matched, if not exceeded, by the obsession with Korean makeup in Singapore. After all, who could sincerely say she doesn't care for a flawless, nay, pore-less, complexion which Korean actresses are infamous for?
These actresses have reportedly sent crowds of dedicated viewers running to stores to snap up beauty products they use in their dramas. But beauty, dear readers, comes with a price. And it's not cheap.
This pursuit of the perfect skin or make-up may have your faces smile, but it's quite likely that your wallets are weeping. But save those tears for your next K-drama binge. We may have discovered a few ways you could save money on some of the hottest Korean beauty items you covet.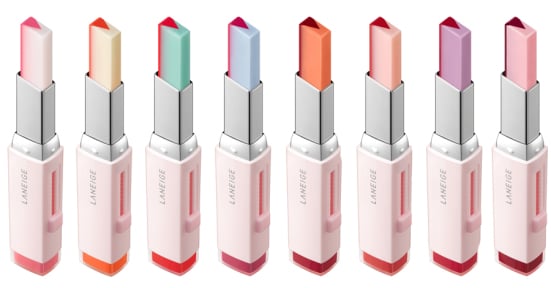 Laneige BB Cushion and Two Tone Lip Bar
When there's talk of Korean beauty, there will be gushing about Laneige. No prizes for guessing why. The BB Cushion and Two Tone Lip Bar are two of the hottest pairings of 2016 simply because they were glamourized by two of the biggest actresses in Korea — Song Hye Kyo in the Descendants of The Sun, and the bright-eyed Lee Sung Kyung in Doctors.
Laneige's Whitening BB Cushion is touted as the go-to if it's dewy skin you're after. Meanwhile, the Two Tone Lip Bar is said to give you a charming gradient lip look in one easy swipe.
Get It For Less
Metro-UOB credit card members enjoy 10% off. In addition, you will receive 5% Metro$ rebates on your purchases at the department store. Shop on your birthday month, and you get a sweet 20% discount.
Prefer a different card? You can compare these shopping credit cards and get up to 7% cashback on your online purchases.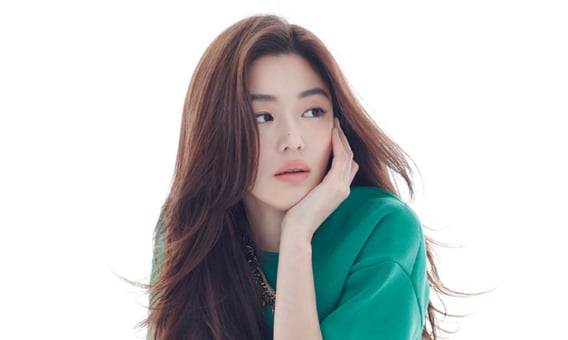 Hera Cell Essence
It's no secret by now that the secret to a healthy, glowing visage lies in good skincare. What you apply just before your makeup is key. Hera's Cell Essence hydrates the skin from deep within, preventing dehydration for fresh looking skin all day long.
You often hear the term "effortless beauty" used in the same breath as K-drama make-up. There's probably no one better than My Love From Another Star actress Jun Ji Hyun to demonstrate that barely-there look. Jun single-handedly caused three beauty products from her drama series to sell out, and, yes, Hera's Cell Essence is one of them.
Get It For Less
Lazada seems to offer the lowest price at S$54 (plus a standard delivery fee of S$2.99) for a 150ml bottle. With these Lazada credit card promotions, you can certainly get it for less.
Over at hush.sg, it retails for S$73 (excludes postage), but it comes with freebies that include an additional 30ml Cell Essence, one 30ml Aquabolic Moisturizing Water, and one 30ml Aquabolic Moisturizing Emulsion.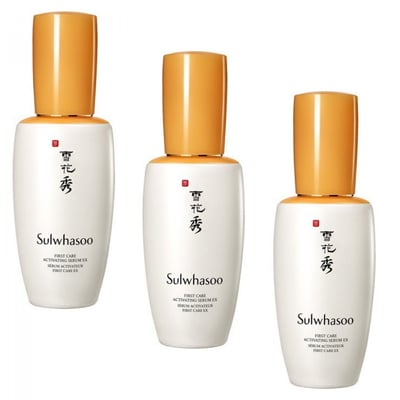 Sulwhasoo First Care Activating Serum EX
Sulwhasoo is one of Korea's best-selling beauty brand, and it has quite a presence in Singapore.
If you're new to the brand, you might want to start off with their star product, the First Care Activating Serum. It has been touted to give its user incandescent skin by hydrating and balancing the epidermal while enhancing the effects of preceding skincare. It was specially designed to protect delicate sensitive skin types. What's the catch? It comes with a rather hefty price tag of S$115 for a 60ml bottle.
Get It For Less
TANGS members are entitled to a 12% rebate from purchases. If you prefer to buy from Zalora, they have an online exclusive for that also comes with a 5ml Essential Balancing Emulsion, 8ml First Care Activating Serum EX, a 5ml Essential Firming Cream, and Gentle Cleansing Oil_EX in 50ml. Get an extra S$15 off when you subscribe to their newsletter.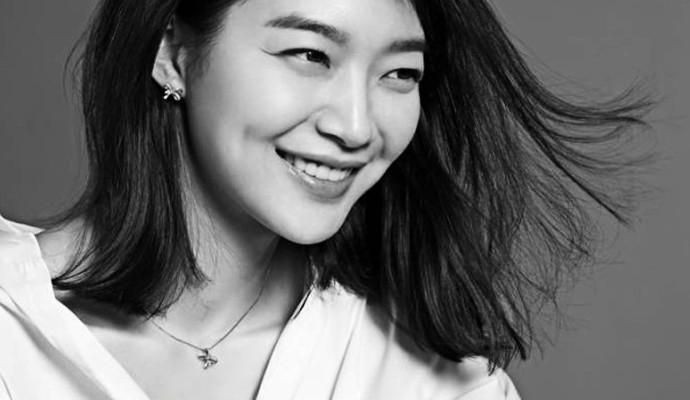 OHui Ultimate Cover CC Cushion
If you're already an expert on K-dramas, then chances are you're familiar with Oh My Venus, in which actress Shin Min Ah blinds you with her unbelievably radiant, baby-smooth skin. Can you seriously pay attention to the plot?
Even if you are not a K-drama fan, and have no clue what we are saying, Google her name and we bet you'll be typing "O Hui Ultimate CC Sushion" next. Because that's what she uses in the TV show.
Get It For Less
According to Qoo10, original retail price is S$60. Their price, called the Q-Price, is S$29.99 with free shipping option.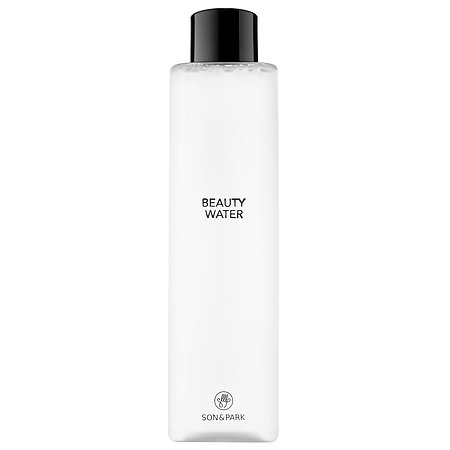 Son & Park Beauty Water
You could say that Son & Park's Beauty Water is the miracle essence of Korea. A "smart water" loved by everyone from models and actresses to makeup artists in Korea, it was created by Korean make-up artist duo Son Dae Sik and Park Tae Yun.
Beauty Water is a versatile toning water that can be used as a cleanser to remove make-up and as a toner to prep the skin before skincare or make-up application. Made with 94% natural ingredients that exfoliates and moisturises to give you perfectly clean and hydrated skin.
Get It For Less
Lazada once again lists the lowest price at S$22.90 for a 340ml bottle, with a free delivery option.
You might also consider getting it at sg.althea.kr, which offers first-time shoppers S$10 off, which makes the Beauty Water S$26. It's still a tad more than what Lazada has to offer, but there is also a buy-three-get-one-free offer going on now, so that might actually make bulk purchases worth your while. Use the code: Buy3Free
Read This Next:
How to Recover from an Impusive Shopping Spree
Best Credit Cards for Online Shopping in Singapore
---

By Alexa Fang
Alexa is a pop-culture vulture. She lives to read, write and travel, and decided long ago that life is stranger than fiction. When she's having croissant, she thinks in French. "31 Rue Cambon" is her favourite address, and she believes that money one enjoyed spending is never money wasted.
---