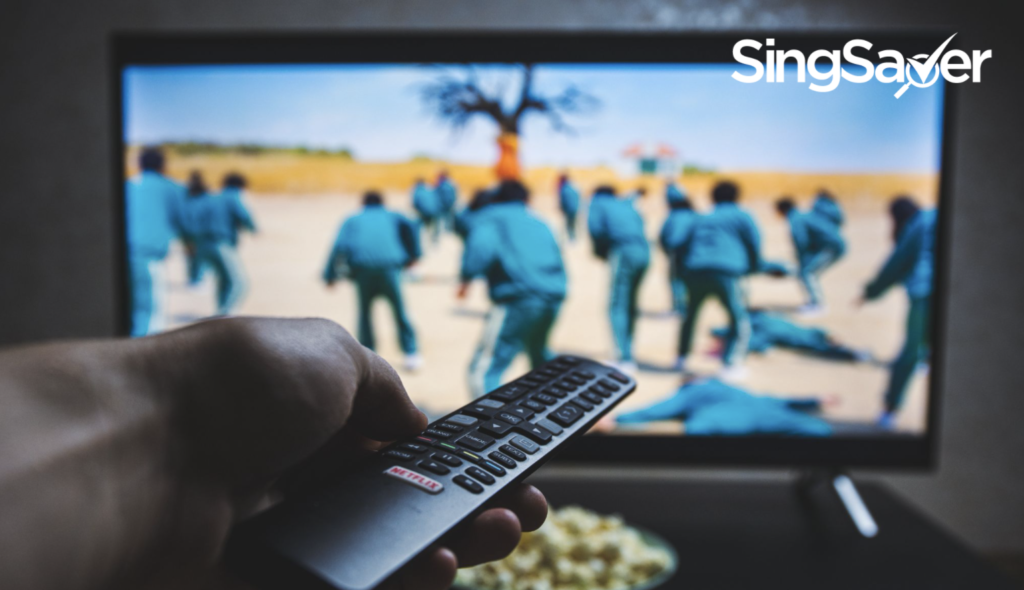 Get insurance, don't gamble, fake it till you make it — these are just some of the financial lessons we've learnt while binge watching K-dramas.
Korean dramas aren't simply just about having fun distractions and staring at hunky oppas (older brother in Korean) — the good shows can inspire and motivate people, while the great ones can literally change our entire lifestyle, including the way we spend our cash and getting our finances in shape.

Here are some of the most popular Korean dramas that we've watched and the major money lessons they've taught us. Spoiler alerts and wonderful financial wisdom ahead!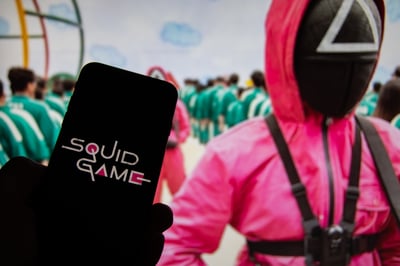 Squid Game
We cannot discuss Korean dramas without a mention of the universally-adored Squid Game. This thriller exposes the many deeply-entrenched dilemmas that exist in the world, most of which are worth reflecting upon. However, there is also much that this series inspires, such as the power of an indomitable will and meticulous financial planning.

One of the main drivers of the show is Seong Gi-Hun's gambling vice, for it is this obsession that led him to this desperate survival game. If anything, Squid Game serves as a cautionary tale of the dangers of gambling, for it can lead you down the path of overwhelming debt.

Also, it is important that we always stay one step ahead of our finances. Gi-Hun learnt this the hard way. Insurance is an amazing way of protecting your finances, if managed properly. Given the unpredictability of life and rising costs, it is never wrong to protect ourselves and our loved ones against the unknown. Surely you don't want to be the next Gi-Hun.
Lessons learnt
Gambling, like any vice, should be moderated. It should not cripple your financial capabilities
Invest in insurance policies to protect you and your loved ones financially against uncertainty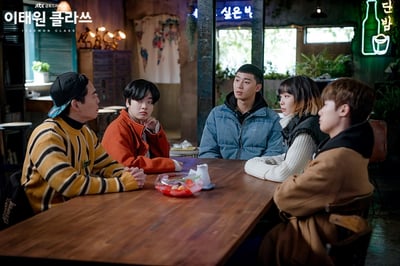 Itaewon Class
This drama series revolves around the downtrodden Park Saeroyi, who, having suffered his unjustly share of hardships, manages to turn his life around. A tale of perseverance and passion, Itaewon Class reminds us that the world is our oyster, and that anything is possible as long as we are willing to work for it.

However, Saeroyi's pub would not have been possible if not for his prudent financial management. He spent years acquiring the capital required to open up his pub and avoided wasteful investments and luxuries that he did not need.

Also, remember that no man is an island. Big ambitions and dreams typically require a team, for there is only so much you can accomplish on your own. Pair up with people that are equally driven and hungry for success. Creating that dream team pushes you beyond your limitations, allowing you to learn and grow from and with your teammates.

Lessons learnt
Moderate your financial indulgences. Ensure that they do not hamper your ambitions and future plans
Collaborate with like-minded peers. Brilliant human capital, when found, is invaluable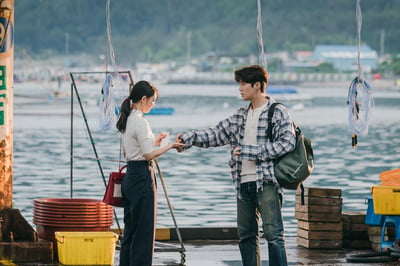 Hometown Cha-Cha-Cha
The success of this heartwarming, comedic series stems from the natural chemistry between the opinionated yet impulsive Hye Jin and the humble and diligent Du-sik. The struggles of Hye Jin is especially relatable to the average person, as she navigates around her career loss, wasteful indulgences and naivety.
The lesson here is especially clear from the first episode alone — do not let your emotional impulses undermine financial practicality. Hye Jin, outraged at her boss's unethical practices, chooses to quit her job. While this may be an ostensibly noble stand, this may not be the wisest course of action, especially if it is at the expense of your livelihood.

If you intend to leave your current role, make sure you have a plan laid out so that you can continue sustaining yourself (and your loved ones) after submitting that resignation letter to your tyrannical boss. While the notion of leaving may be tempting, avoid that emotional impulse until you are financially set, for the consequences of not doing so will not be worth it in the long run. Ideally, you will want to secure a job before leaving to avoid any financial disruptions.
Lessons learnt:
Distinguish between your emotional impulses and financial situation.
Decisions made emotionally may not always benefit your financial welfareIf you ever intend to quit your job, make sure to prepare an exit strategy that secures you and your loved ones financially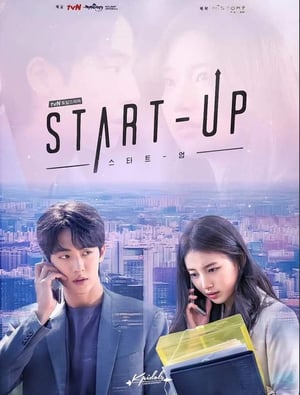 Start-Up
Aspiring entrepreneurs should definitely have a go at this series for it provides an insightful glimpse of the challenges that exist in the realm of start-ups. The show begins with an ambitious Dal-mi aspiring to be the next Steve Jobs. She mistakes Do-san, the introverted owner of a failing company, as her first love despite Do-san having no clue who she is. Despite this, he capitalises on this opportunity to begin a startup with her.

This in itself is an invaluable lesson — capitalise on any given opportunity, as Do-san has done so, albeit slightly unethically. He spotted how Dal-mi's drive could propel his own ambitions and desires and utilised it under the guise of a former lover. He best exemplifies the phrase 'fake it until you make it', working his way through the many obstacles with Dal-mi.

Dal-mi herself is also an inspiration for struggling entrepreneurs, for despite lacking a formal college education, she exudes confidence and grace in her interactions and expressions. Her belief in her own capabilities drives her pursuit of success and courage to achieve.

Lessons learnt:
Make the best of any given situation. There are always opportunities to be found
Believe in yourself. It may sound cliche but self-confidence will give you the push that you need to succeed
Read these next:
The Real Cost: Professionally Gaming in Singapore
5 Tips For Millennials To Start Adulting Financially
A Guide To Avoiding Common Money Mistakes In Singapore
5 Netflix Shows That Will Change Your View About Money
9 Crucial Things You Should Not Be Spending Money On