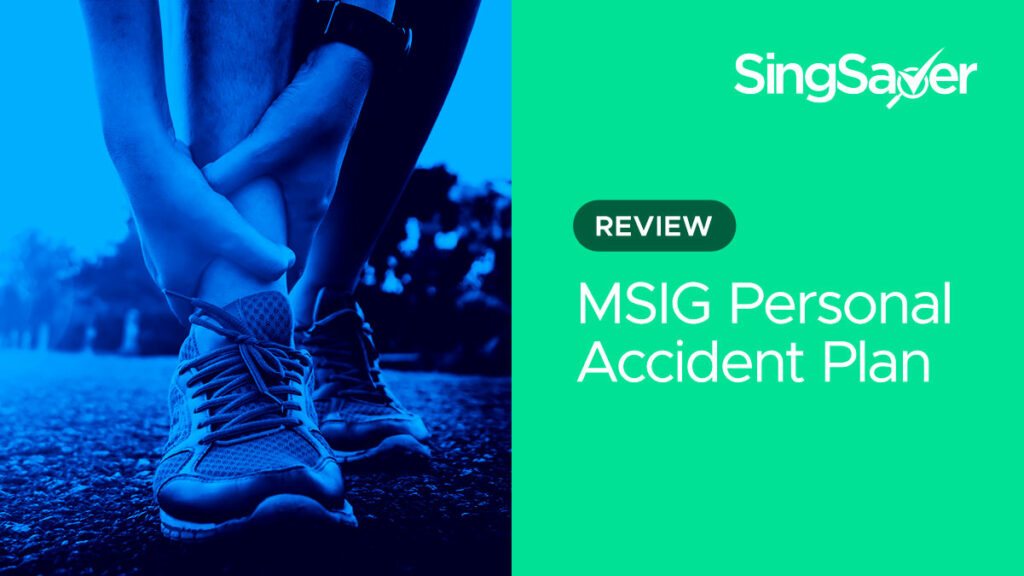 With bonus benefits, discounted rates for your spouse and free coverage for up to three children, the MSIG ProtectionPlus plan could be the ideal personal accident plan for families with young children.
MSIG ProtectionPlus is a reasonably robust plan with a good range of benefits in case of accidental death or injury.
It not only grants your spouse a discounted rate when signing up under the same policy, but doing so also entitles you to free coverage for up to three children.
This makes for a convenient and affordable way to get your whole family covered against unexpected accidents. But does this plan – even at its highest tier – offer sufficient protection and benefits for the average family with young children?
Let's take a deeper look at MSIG ProtectionPlus to find out.
Pros and cons of MSIG ProtectionPlus
| | |
| --- | --- |
| Pros | Cons |
| Affordable plan with wide range of cover | Lack of optional addons (although riders may be available) |
| Includes benefits for temporary disablement, hospitalisation | Group 3 occupations not eligible for highest tier |
| Free cover for up to three children | |
| Free 10% bonus cover for death and permanent disablement each year (capped at 30%) | |
Key features of MSIG ProtectionPlus
#1: Comes with free child cover
MSIG ProtectionPlus is a personal accident plan designed for the whole family.
When both you and your spouse signs up under the same policy, you will be entitled to free coverage for up to three children. If only one parent signs up for the plan, your policy can still cover up to three children, for nominal annual premium each.
While this feature makes it convenient for families to get all-round coverage, do note that the child coverage only extends to death, total and permanent disablement, and medical expenses. Also, the maximum benefits for each are pegged at 10% of the adult coverage.
As such, this may not be adequate for some families; in that case, it would be better to sign up for additional benefits via riders.
#2: Free bonus 30% cover by Year 4
Another great feature of the MSIG ProtectionPlus accident plan is the bonus coverage for death and permanent disablement that you can automatically enjoy.
Upon each renewal, you will accrue an extra 10% to your benefits for death and permanent disablement. This bonus stacks a total of three times – once per year – for a maximum bonus of 30% by Year 4, so the longer you subscribe to the plan, the greater your coverage becomes.
#3: Include benefits for temporary disablement
Many personal accident plans only pay out benefits when permanent disablement has been diagnosed. Temporary disabilities aren't covered, and usually require an additional rider or different plan altogether.
However, MSIG ProtectionPlus includes weekly cash benefits that you can claim for temporary disablement. This is useful if, say, you broke your legs in an accident, and need a wheelchair to get around for the next few months.
Such a state, even if temporary, can nevertheless prevent you from going to work, especially if your occupation requires you to be independently mobile. The weekly benefits can help to meet your financial needs during this period.
Important exclusions to note
We have highlighted some of the more noteworthy exclusions regarding the MSIG ProtectionPlus plan. For a full list of exclusions, be sure to refer to the policy documents.
MSIG will not pay out benefits for:
Death or injury arising from radioactive, electromagnetic, chemical, biological or biochemical weapons
Death or damage as a consequence of acts of war, terrorism or invasion, including any action taken in controlling, preventing, suppressing or in any way relating to such acts
Injuries caused by participating in air travel except as a passenger in a fully licensed passenger carrying aircraft
Injuries caused directly or indirectly by engaging in or practicing extreme sports such as hang-gliding, parachuting, any type of race (except on foot or swimming), etc.
Injury caused by suicide, self-injury or wilful exposure to peril (except in an attempt to save human life)
For whom is MSIG ProtectionPlus best suited?
MSIG ProtectionPlus offers fuss-free accident protection for the whole family. With up to three free child covers – applicable if both you and your spouse enroll at the same time – it also ranks highly in terms of value-for-money, especially for larger families.
That the plan comes in three tiers only adds to its attractiveness – families can have greater flexibility in choosing a tier that is suited to their protection needs and budgets.
All in all, MSIG ProtectionPlus is best suited to uninsured parents with young children, seeking a robust, affordable and flexible family accident plan.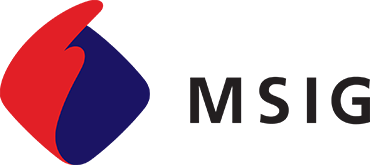 Plan tiers, premiums and latest promotions
We've summarised the main benefits of MSIG ProtectionPlus for your reference. Before signing up for the plan, please peruse the full details here.
Benefit
Silver
Gold
Platinum
Death
Adult: S$100,000
Child: S$10.000
Adult: S$150,000
Child: S$15,000
Adult: S$250,000
Child: S$25,000
Permanent and total disablement
Adult: $150,000
Child: S$15,000
Adult: S$225,000
Child: S$22,500
Adult: S$375,000
Child: S$37,500
Permanent and partial disablement
Up to S$100,000
Up to S$150,000
Up to S$250,000
Temporary total disablement (up to 104 weeks)
S$100 per week
S$300 per week
S$600 per week
Temporary partial disablement (up to 104 weeks)
S$50 per week
S$150 per week
S$300 per week
Worldwide medical expenses
Adult: S$1,000
Child: S$100
Adult: S$3,000
Child: S$300
Adult: S$5,000
Child: S$500
Bereavement grant (following accidental death)
S$3,000
S$5,000
S$10,000
How much does MSIG ProtectionPlus cost?
MSIG ProtectionPlus offers great value for money, with a good range of benefits and high protection limits.
See the following table for the annual premiums payable.
Do note that the premiums charged will depend on the occupation group of the parents. Platinum plan is not available for those belonging in Occupation Group 3 (involving manual work or use of tools or machinery in light industries).


Silver
Gold
Platinum
Applicant
S$123.05 to S$203.30
S$208.65 to S$347.75
S$347.75 to S$428.00
Spouse
S$110.75 to S$182.97
S$187.79 to S$312.98
S$312.98 to S$385.20
Applicant and spouse
(comes with 3 free child covers)
S$233.80 to S$386.27
S$396.44 to S$660.73
S$660.73 to S$813.20
Child
(up to 3 covers per policy)
S$10.70
S$16.05
S$26.75
What promotions are there for MSIG ProtectionPlus?
If you're thinking of signing up for a plan, don't miss the following promotions. Do note that relevant terms and conditions will apply:
Enjoy 30% off all premiums
Apply for MSIG ProtectionPlus and receive 30% off all premiums
Discount applicable to first year premiums only
Only eligible for applications made online
Promotion valid until 4 January 2022
How to claim?
Should you need to make a claim under your policy, you may do so at MSIG's personal accident claims page. Follow the instructions to submit your claim online.
If you need further assistance, or wish to check on the status of your claim, you may contact MSIG via:
Claims enquiry: Online form
Hotline: +65 6827 7660
Protected up to specified limits by SDIC.
Note: This is only product information provided. You may wish to seek advice from a qualified adviser before buying the product. If you choose not to seek advice from a qualified adviser, you should consider whether the product is suitable for you. Buying an insurance product that is not suitable for you may impact your ability to finance your future healthcare needs.
If you decide that the policy is not suitable after purchasing the policy, you may terminate the policy in accordance with the free-look provision, if any, and the insurer may recover from you any expense incurred by the insurer in underwriting the policy.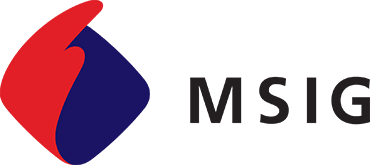 Read these next:
Personal Accident vs Life & Medical Insurance: What You Need to Know
5 Types of People Who Must Get Personal Accident Insurance
6 Situations You Never Knew Personal Accident Insurance Plans Cover
Cheapest Personal Accident Insurance Plans For The Family (With Promos)
4 Reasons Why You Need Personal Accident Insurance If You're Into Sports
---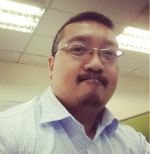 By Alevin Chan
An ex-Financial Planner with a curiosity about what makes people tick, Alevin's mission is to help readers understand the psychology of money. He's also on an ongoing quest to optimise happiness and enjoyment in his life.
---