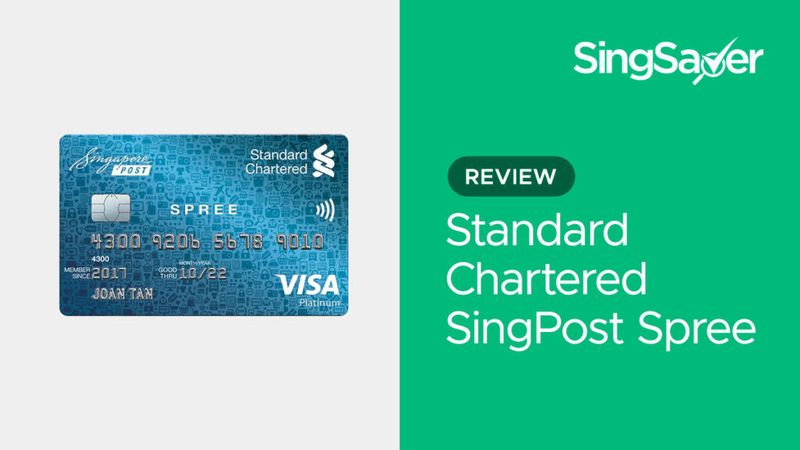 The Standard Chartered SingPost Spree Credit Card gives shoppers up to 3% cashback on online transactions and shipping charges.
Online shopping can be a giddily exciting affair. Just click on the items you want, proceed to the check-out page, pay up, and wait for your coveted purchases to arrive.
Many credit cards offer savings and discounts – whether through promo codes or rewards points – but few go all the way to save you money on your shipping and storage fees. Well, now there's a credit card that does exactly that.
#1 Up to 3% shopping cashback
The Standard Chartered SingPost Spree Credit Card gives you up to 3% cashback not only on your shopping basket, but also savings when you choose to ship via vPost or SingPost.
And if you ran out of storage space (or more likely, your new home isn't quite ready to receive that sofa set that got delivered early), you will also find 15% off storage units at Lock + Store, as well as discounts on Smartpac solutions.
Here are all the savings the SCB Spree Card can give you at a glance.
Savings
Card Features
Shopping cashback
– 3% on all online transactions in foreign currency
– 2% on all online transactions in local currency, all contactless and mobile payments
– 1% all other retail transactions
Shipping savings
– 10% off selected SingPost services and purchases
– 25% off shipping fees for standard air shipments to Singapore with vPost
– 3% cashback on vPost transactions
– 5% off selected Smartpac purchases
Storage savings
– 15% off Lock+Store storage units
#2 It's created for active online shoppers
The SCB Spree Credit Card seems to offer the best value to those who frequently shop online and pay in foreign currencies. This will give you the highest cashback of 3% on your purchases.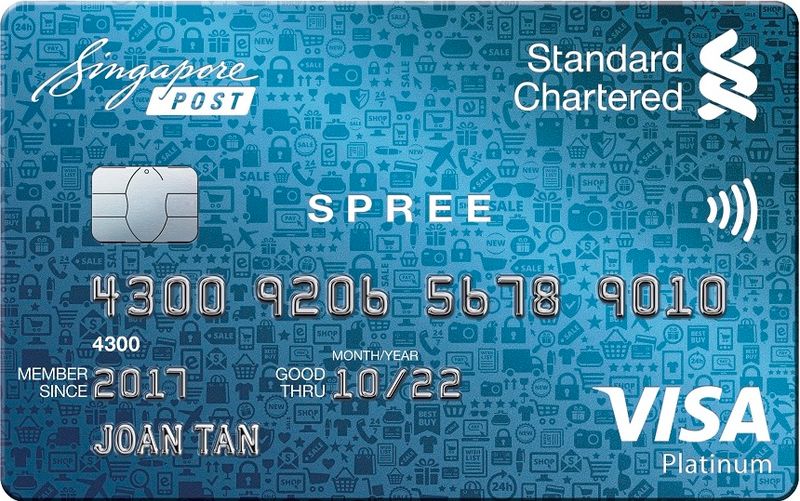 However, savvy credit card users will know that each time you pay in a currency other than SGD, you'll be subject to a foreign transaction fee – in this case 3.5% of the SGD equivalent of your transaction.
So, are you actually paying 0.5% extra when you pay in foreign currency? The answer is "no". Let's say your transaction costs S$100 after conversion. You are charged 3.5% in Foreign Transaction Fee, or S$3.50, which brings your total charges up to S$103.50. You'll earn 3% cashback on the entire S$103.50.
If you prefer to shop at local websites, you'll earn 2% cashback on your purchases. Meanwhile, for all other retail transactions (ie, at brick-and-mortar shops), you'll collect 1% in cashback.
No matter how you spend, the maximum cashback you can earn is S$60 per month – or S$720 a year, which is quite significant. But even better, there's no minimum spend amount required, so you'll be rewarded with cashback from the first dollar you spend.
#3 Enjoy savings when you ship, send and store
Another feature veteran online shoppers will find attractive is the savings this card gives you for shipping, parceling and storage solutions.
The most generous of these is the 15% discount you can get when you rent a storage unit from Lock+Store (useful if you're planning to renovate your house, or if you're a landlord juggling multiple properties for tenants with different needs).
You'll also find savings at SingPost (10% off selected services, including SpeedPost Priority International Service), Smartpac (5% off selected purchases) and vPost (25% discount off standard shipment using promo code SPREESP, plus 3% cashback).
All these savings are useful for hobbyists who like to trade with an international community of collectors.
SCB Spree Credit Card Eligibility Requirements
Interested in the SCB Spree Credit Card? Before you apply, check the eligibility requirements, card fees and interest rate below.
| | | | | |
| --- | --- | --- | --- | --- |
| Singaporeans/PRs | Foreigners | Annual Fee | Fee Waiver | Effective Interest Rate |
| 21 to 65 years old | 21 to 65 years old | S$192.60 (GST included) | 2 years | 26.9% per annum |
| S$30,000 minimum annual income | S$60,000 minimum annual income | | | |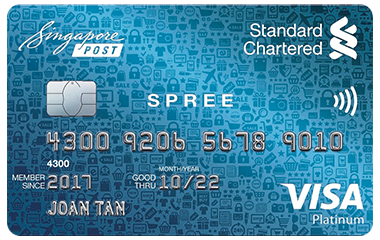 Read These Next:
All the Starbucks Promotions in Singapore
All the Different Grab Rides You Can Use With Your S$150 Voucher
Best Cashback Credit Cards In Singapore
Top Credit Card Promotions And Deals On SingSaver (2021)
Credit Card Comparison: DBS Live Fresh vs UOB YOLO vs OCBC FRANK
---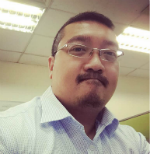 By Alevin Chan
A Certified Financial Planner with a curiosity about what makes people tick, Alevin's mission is to help readers understand the psychology of money. He's also on an ongoing quest to optimize happiness and enjoyment in his life.
---