Did you know that you can now receive a credit card within the same amount of time it takes to cook a cup of noodles?
Yes, that's how instant it is with Standard Chartered Bank's new instant credit card approval function!
Launched on 22 April 2019, this new feature allows you to use your credit card within seconds of approval, whether you're shopping online and want to earn maximum cashback with your Standard Chartered Spree Credit Card, or are looking to rack up the rewards with 10X Rewards Points for foreign currency spend on your Standard Chartered Rewards+ Credit Card.
Here's how you can get instant approval for your own Standard Chartered credit card.
Step 1: Apply for any eligible Standard Chartered credit card
Eligible cards for instant approval include:
Unlimited Cashback Credit Card
Rewards+ Credit Card
Spree Credit Card
NUS Alumni Platinum Credit Card
Prudential Platinum Credit Card
PruPrestige Visa Signature Credit Card
Visa Infinite Credit Card
Step 2: Log in via SingPass to access MyInfo
Instant credit card approval is subject to you applying via MyInfo, as opposed to the traditional channels. According to Standard Chartered:
"MyInfo is a service which that allows SingPass users to manage their personal data and pre-fill forms in online transactions. This includes government-verified data that is retrieved across participating Government agencies and data that you contributed to form your profile."
Step 3: Give consent to Standard Chartered to retrieve your personal data from MyInfo
Standard Chartered will need to access and verify your data from MyInfo to facilitate your credit card application.
To make your process more efficient, make sure to check that the personal information – such as mobile number, mailing address, and email – are updated before you continue with the application. This is extremely important because your banking and credit card details will be sent to you based on this information.
Here is more info on how to use MyInfo for credit card applications.
Step 4: Review your details and submit the application
It's that easy!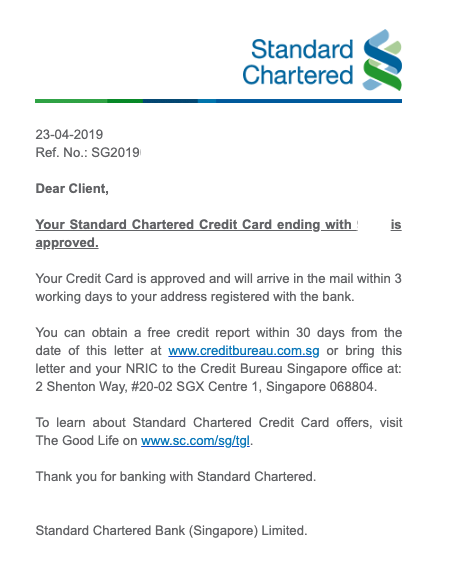 Once approved, the bank will disburse a Digital credit card that you can use instantly while you wait for your physical card to arrive. You can use your Digital credit card to make online purchases through digital wallet services like Apple Pay, Google Pay, and Samsung Pay.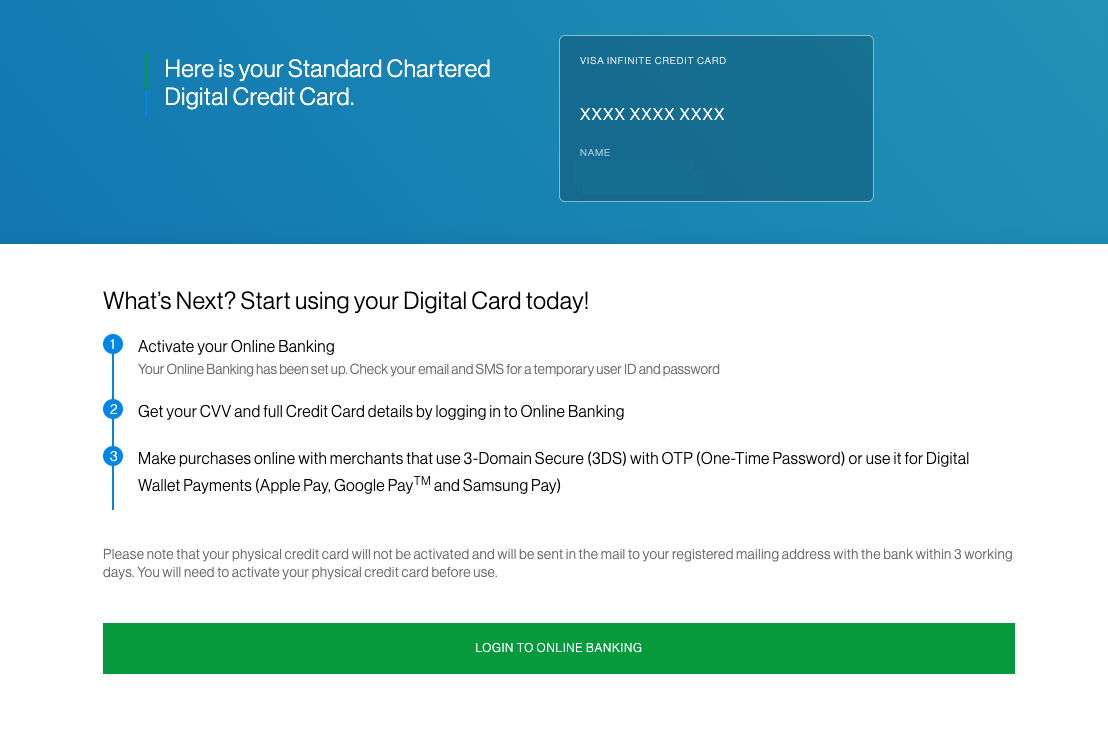 You will receive an email with instructions on how to retrieve your credit card information, including:
16-digit credit card number
CVV number
Card Expiry date

Be sure to activate your card before use! You can do this via the SC Online Banking or SC Mobile Banking, the details of which will also be sent to your email address.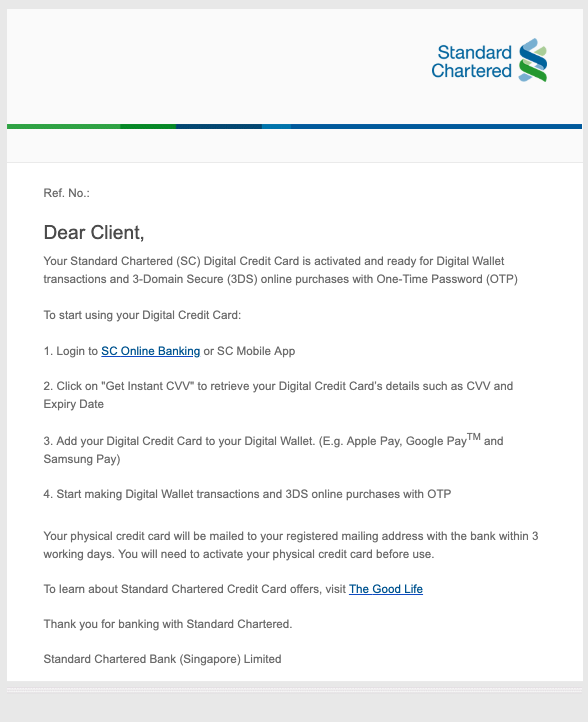 Approval is, of course, still governed by the same criteria as regular credit card applications and is subject to the bank's discretion. Regardless, it is an amazing step forward in the industry and digital banking.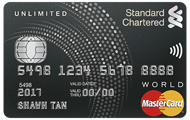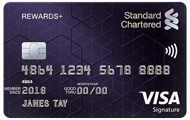 Read these next:
Best 6 Credit Cards For Overseas Spending
6 Credit Cards Which Give Free Access to Airport Lounges
When Does It Make Sense To Pay Your Credit Card Annual Fee?
The Best Miles Cards… May Be Rewards Cards
4 Credit Cards You Can Use As Your EZ-Link Card