Old Singapore banknotes are quite popular among collectors, and can provide some hefty returns. Here's what you need to know about the rarity of old banknotes, and their potential as an investment instrument.
When currency notes are phased out of circulation, they go from being common everyday items to rare artefacts of a bygone age. Some notes are also special because they mark a poignant period in history, or commemorate a historic milestone.
Due to their rarity and the meaning they hold, old notes have built up a following among collectors and hobbyists in Singapore. And for the money-minded, rare old notes can also provide some pretty impressive returns.
But does that mean you should start adding old Singapore notes to your retirement portfolio? How much returns can you realistically expect from investing in old notes?
And also, where would you go to find dollar notes that have withdrawn from circulation for years, besides raiding the storeroom of your grandparents?
---
---
A brief history of Singapore currency
Before we dive into the investment potential of old notes, let's first take a look at the history of the Singapore currency, from wartime currency to the banknotes in common usage today,
| | | |
| --- | --- | --- |
| Currency series | Period of circulation | Denominations (banknotes) |
| Japanese government-issued dollar (Banana money) | 1942 – 1954 | 1, 5, 10, 100, 1,000 |
| Malayan & British Borneo dollar | 1953 – 1967 | 1, 5, 10, 50, 100, 1,000, 10,000 |
| Orchid Series | 1967 – 1976 | 1, 5, 10, 25, 50, 100, 500, 1,000, 10,000 |
| Bird Series | 1976 – 1984 | 1, 5, 10, 20, 50, 100, 500, 1,000, 10,000 |
| Ship Series | 1984 – 1999 | 1, 2, 5, 10, 50, 100, 500, 1,000, 10,000 |
| Portrait Series | 1999 – present | 2, 5, 10, 50, 100, 1,000, 10,000 |
| Special commemorative notes | Various points between 1990 and 2019 | Selected denominations only |
---
Japanese government-issued dollar: 1942 – 1954
A token from a dark period in Singapore's history, this currency series was issued by the Japanese government which took over the island after the surrender of the British forces.
The currency had 1-, 5-, 10-, 100- and 1,000-dollar banknotes, with the 10-dollar note depicting a banana tree. This led to the currency series being called 'banana money' by the local population.
Although the Japanese Occupation ended in 1945, this 'banana money' continued to be used until 1954.


---
Malayan and British Borneo dollar: 1953 – 1967
Next came the Malayan and British Borneo dollar, which was not only used in Singapore, but also Malaya, Sarawak, North Borneo, Brunei and the Riau archipelago.
This currency was issued by a central Board of Commissioners of Currency, and in Singapore, remained in common use until 1967.
Because of the region's ties to the British, some banknotes in this currency series feature portraits of Queen Elizabeth II.


---
Orchid Series: 1967 – 1976
The Orchid Series marks the first time Singapore issued our own currency as a fully independent and sovereign state. It was in circulation from 1967 to 1976.
The design's notable feature is the orchid motifs that were included on every banknote, which came in nine different dollar denominations — 1, 5, 10, 25, 50, 100, 500, 1,000, and 10,000.
This series is the only one to have had a 25-dollar note, but we can't imagine it being very popular on account of its odd figure!


---
Bird Series: 1976 – 1984
The Orchid Series was replaced by the Bird Series, which remained in circulation until 1984.
The design of the Bird Series of banknote featured, you guessed it, various birds that could be found in Singapore and the neighbouring region.
The reverse side portrayed Singapore's development and growing identity as a nation, with various scenes such as a view of the cable car to Sentosa island, an HDB housing estate, an SIA aeroplane taking off, and depictions of Singapore's various cultural groups.
The Bird currency series also had nine different banknote denominations but switched out the 25-dollar note for a more practical 20-dollar one.


---
Ship Series: 1984 – 1999
The Ship Series was the currency circulated in Singapore from 1984 to 1999. The design this time focused on Singapore's colonial history and status as a maritime nation.
Each of the nine banknotes in the series featured a different type of seagoing vessel — from Chinese junks, sailboats and schooners, to modern-day cruise liners and huge container ships.
The denominations available in the Ship series were 1, 2, 5, 10, 50, 100, 500, 1,000, 10,000, dropping the less popular 20-dollar note of the Bird series, and introducing the 2-dollar note for the first time.


---
Portrait Series: 1999 – present
The Portrait Series is the currency series that is in mass circulation today.
Its notable feature is the use of portraits for the first time, and the person featured is none other than Singapore's first president, Yusof bin Ishak, chosen to honour his invaluable contributions to nation-building.
The use of Mr Yusof's portrait also acts as a security feature. According to the Monetary Authority of Singapore (MAS), "Unlike animals or inanimate objects, the distinctive fine lines of the facial expressions on portraits are instantly recognisable and difficult to reproduce."
The Portrait currency series only has seven denominations of banknotes. The 1-dollar and 500-dollar notes were removed.


---
Special commemorative notes: various, between 1990 and 2019
Besides the mass circulation banknotes released for general use, the MAS has also released special commemorative notes at various points in time.
These special banknotes were released on a limited basis, and had various unique characteristics, giving them immediate collector's value.
Some examples you may remember are the plastic polymer version of a 50-dollar note in 1990, the 2000 Millennium 2-dollar note, and most recently, the Singapore Bicentennial 20-dollar note released in 2019.
---
Do old Singapore notes give good investment returns?
A quick 15-minute Google search revealed several listings for sale of old Singapore currency banknotes, so clearly there's some level of demand among collectors.
We took nine listings at random, and examined their investment returns in the table above.
And by the way, all currency issued in Singapore starting from the Orchid Series is legal tender, which means older banknotes are still good for their face value, even if they're from a series that is no longer in circulation.
Here are a few things we learned.


#1 Old Singapore banknotes aren't actually very rare
Just go to your favourite e-commerce site, such as Shopee, Carousell, Lazada and etc, and chances are, you'll find plenty of out-of-circulation banknotes on sale. And for even more listings, don't forget to check out eBay (remember them?).
This shows that old banknotes aren't very rare at all, and can quite easily be found. This is especially true for the Ship Series, which precede the current series, but you can also find notes from the older Bird and Orchid series.
What's more difficult to find, however, are notes that are in good or mint condition. Complete sets, or multiples in running sequence, are also harder to come by. Also rare are special commemorative notes, even though there have been several versions released throughout the years.


#2 Outsized returns are possible, but only under certain circumstances
Take a gander at the table above and you'll notice that the increase in value among old notes varies wildly — from a paltry 5%, all the way up to nearly 3,000%.
The reason for this is simple. The value of old banknotes are directly impacted by their condition, format and rarity, in that order.
For example, take a look at listing #6, Ship Series S$500 note. From the photos posted, you can see visible defects, most glaringly a missing bit from the top.
So even though the note is from the relatively rare Ship Series, and is of a discontinued denomination, the fact that it is damaged means this note can only fetch a paltry return of just 5%. And that is assuming someone buys it at the listed price of S$525 in the first place!
In contrast, let's take a closer look at listing #8, Bird Series S$1 x 3 pcs, which has an asking price of S$90.90. This is a 2,930% increase over the face value of S$3.
Here, these three notes are in much better condition, and in fact they look almost new. What also helps is that instead of being random notes, all three notes have running serial numbers.
The preference for running serial numbers can also be seen in several other listings, such as listing #5, Orchid Series S$1 x 20 pcs, and listing #9, Ship Series S$2 x 100 pcs.
Besides being in good condition, the notes in these listings are also in running order, allowing them to set prices that represent nearly 2,000% increase in value over the face value.


#3 The investment value of old banknotes is uncertain
Curiously, listing #2, Ship Series S$2 x 83 pcs, is also in mint condition and in running order, and the banknotes also carry a discontinued denomination. Yet the seller is asking for a premium of just 20.48%.
This signifies a lack of demand, which could stem from many factors. Perhaps because such old banknotes are relatively abundant, or perhaps the seller just wants to get rid of them as quickly as possible.
In any case, this tells us that having old banknotes to sell won't guarantee a windfall. Besides, in order to actually make a return, you'll first have to find a buyer that is willing to buy your old banknotes at a high enough price.


---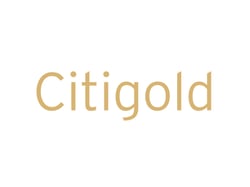 Enjoy exclusive perks from preferential rates and premium life insurance policies to welcome rewards when you become a priority banking customer. Join Citigold priority banking today.

SingSaver Exclusive Offer: Enjoy 2x chances to win your share of up to S$200,000 in prizes in our epic 101! Milestone Giveaway, including S$5,000 bonus cash each week on top of ongoing promotions. Valid till 20 December 2023. T&Cs apply. Click here to check out our past Lucky Draw winners!
Successful applicants of Citigold who make an S$250,000 deposit within 3 months of account opening and maintain these funds until gift fulfilment will get an Apple iPhone 15 Pro Max 256GB (worth $1,999) or S$1,500 Cash. Valid till 7 January 2024. T&Cs apply.
Applicable to New-to-bank only ie. users with no Citigold or Current and Savings Accounts. If a user has applied for Citi Credit Card or Personal Loan, they will still be eligible.
---
Should I invest in old banknotes?
One thing is clear: attempting to buy good condition old notes today to flip them for profit further down the road may not be a sound investment idea.
The prices for top-quality notes are already sky high, and you may struggle to make any meaningful returns.
But as that saying about the best and second-best time about planting trees goes, if you want to try jumping on the bandwagon, you could stash away some banknotes today and hope that you can sell them for a higher sum in future.
Be sure to choose mint condition bank notes, have them in running order and compose entire sets of every denomination in the series — this should increase your chances of landing a lucrative sale.
Also, make sure to seal your notes against moisture, heat, sunlight and other conditions that could degrade their quality over time. And above all, store them safely and securely — this is cash, after all, the most insecure and untraceable form of money there is.
---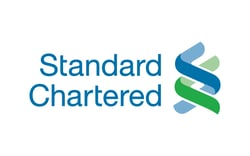 With interest rates rising, now is a good time to park your money in a high-interest savings account and let it grow! The Standard Chartered Bonus$aver offers up to 7.88% p.a. if you meet the minimum spending requirement, credit your salary, pay your bills, and more.

Sign up for an account now to enjoy an exclusive welcome gift from SingSaver!




Read these next:
7 Popular Types Of Investment In Singapore (And Tips To Use Them For Optimal Gains)
What Are Fixed Income Investments, And How They Fit Into Your Portfolio
Got $50? Here Are 3 Easy Investments To Start Growing Your Money (And 1 To Avoid)
Guide To Supplementary Retirement Scheme (SRS) And Tips To Maximise It
CPF Investment Scheme (CPFIS): Guide To Investing With Your CPF