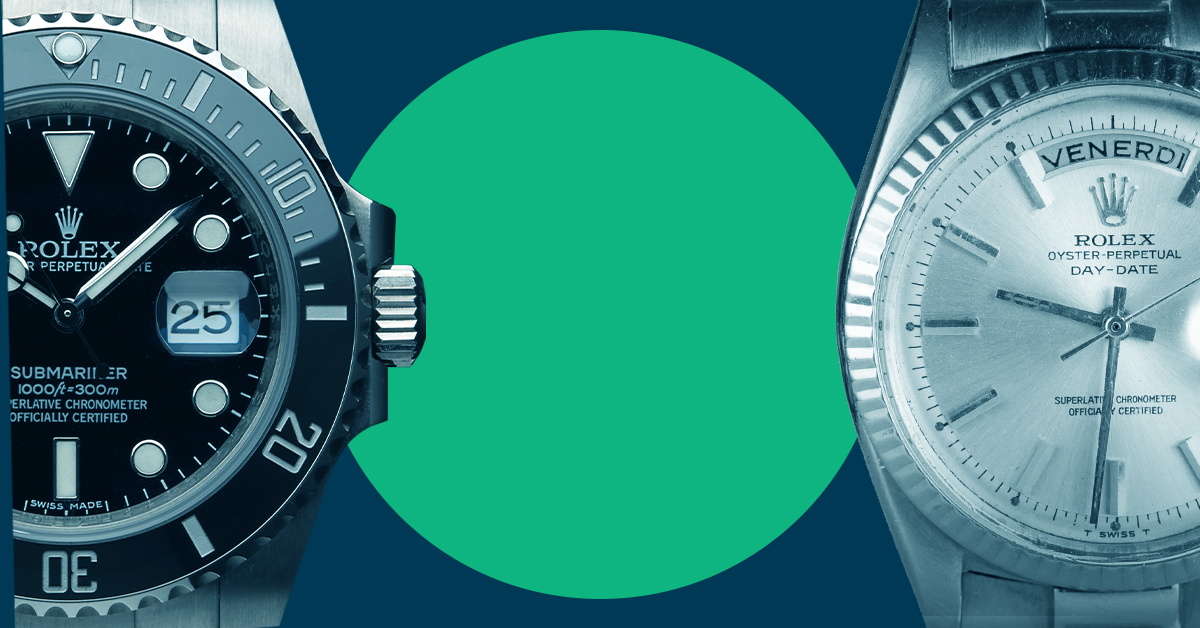 The world's most famous luxury timepiece brand is nicknamed 'The Crown' for a good reason. Here's everything you need to know about Rolex's watches, their resale values, and more.
William Shakespeare's play Henry IV contains the oft-misquoted line "Uneasy lies the head that wears a crown", with 'heavy' substituting the first word in that phrase. If you own a timepiece from Swiss luxury watch brand Rolex, you might find that both adjectives are highly applicable to you right now.
That's because secondhand prices of Rolex's novelties have skyrocketed due to soaring consumer demand and a production crunch in 2020. With supply cut by 70% due to the pandemic, it doesn't help that Rolex is not going to increase production of popular models to meet demand. The price increase is further compounded by wallets flushed with cash, thanks to government handouts along with a lack of leisure travel for close to two years.
What's more, this demand applies equally to both vintage and modern Rolex watches. Rolex's mechanical wristwatches have been viewed as status symbols for years, but they are now seen as veritable investments too.
If you have the cash to splash and would like to purchase your very first Rolex watch, here's all you need to know about the brand and its entire lineup of timepieces.
Why Rolex?
Ask anyone on the street to name a luxury watch brand and Rolex will undoubtedly be one of the first names that they rattle off. You can credit this to a combination of the brand's own marketing efforts, its well-built timepieces, and a little serendipity.
Rolex has been constantly referenced in pop culture and its designs have been adapted by other manufacturers large and small. Cue the aforementioned consumer demand thereafter.
Making things worse (or better, if you're an investor) would be that Rolex can't double or triple its annual production at the snap of a finger. The brand has even said as much in September 2021 to manage the expectations of potential buyers.
Therefore, the rule of supply and demand reigns supreme, driving secondary market prices up for most of its models.
As you'd expect, most of Rolex's wristwatches aren't immediately available for purchase at an authorised dealer like The Hour Glass or Cortina Watch. Retailers scrutinise potential buyers as they're aware of how much Rolex's timepieces can be sold for in the secondary market.
Often, you'll need to put your name on a waiting list and keep your fingers crossed for a good amount of time. Having a purchase history helps too. Meanwhile, if you're looking for other good investments, consider signing up for an account on one of these investing platforms to grow your money for the long term.
Rolex's Professional line
Each watch in Rolex's Professional line is designed for a specific sporting activity, whether it's diving, racing, or sailing. The names are dead giveaways, in case you ever forget what these watches were made for. These robust timepieces are also the ones that boast eye-popping prices on the secondary market.
Here's the lowdown on each model in Rolex's Professional range.
GMT-Master II (new model 2022)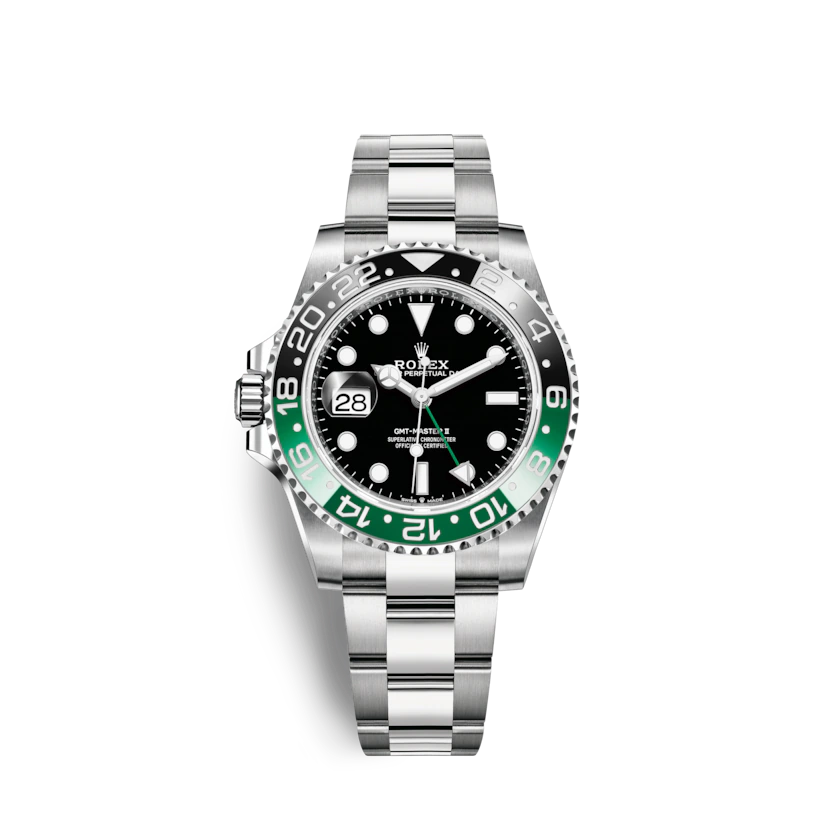 Retail price (May 2022): S$15,240 – S$55,250
Secondary market price (December 2021): ~S$21,000 – S$82,300
Frequent fliers, meet the Rolex GMT-Master II. This line of travel watches lets folks track up to three time zones via a second arrow-tipped hour hand and rotatable 24-hour ceramic bezel. Take your pick from either stainless steel, white gold, rose gold, or two-tone rose gold and stainless steel and you're ready for your next flight.
Fortunately or otherwise, each of the models mentioned above has seen their value rise through the years. Take the entry-level stainless steel model, for instance. No matter which bezel colour or bracelet you select, you're looking at resale prices that are more than 50% higher than the recommended retail price.
Submariner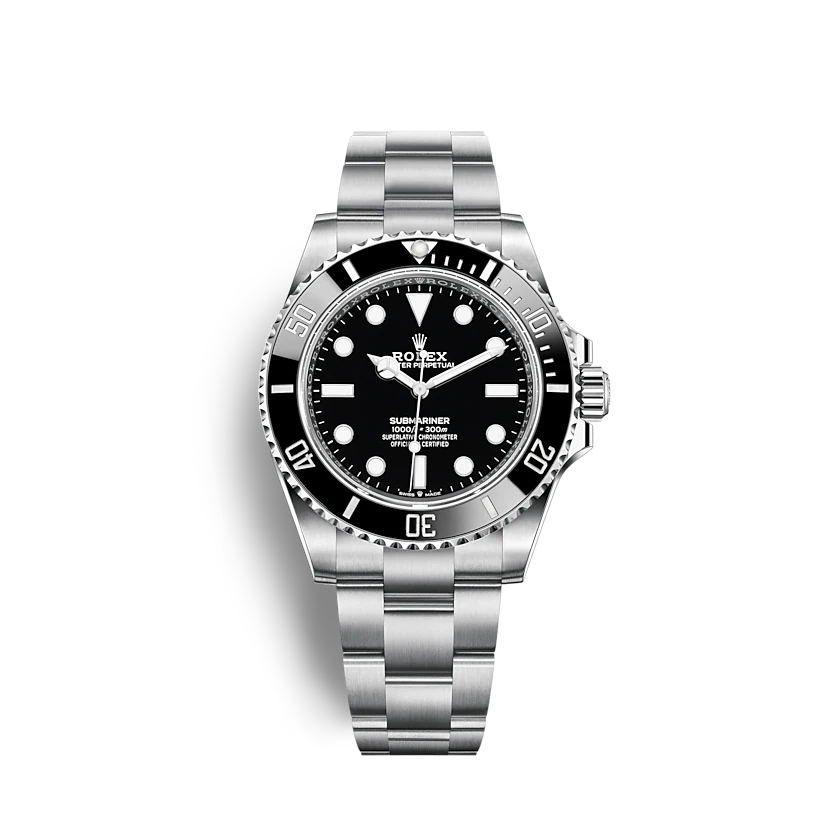 Retail price (May 2022): S$12,340 – S$54,840
Secondary market price (December 2021): ~S$18,000 – S$63,000
The Submariner is an iconic diving watch, with a design that's largely unchanged ever since its launch in 1953. With a 300-metre water resistance and rotatable bezel sporting 60-minute graduations, this watch is more than capable of handling any nautical adventure out there. Like the GMT-Master II, the Submariner is available in stainless steel and precious metals.
Despite its simple design, the Submariner has been an immensely popular timepiece for years. Case in point: secondary market prices for the newest base stainless steel model are approximately S$7,000 higher than what you'd get at an authorised dealer.
Cosmograph Daytona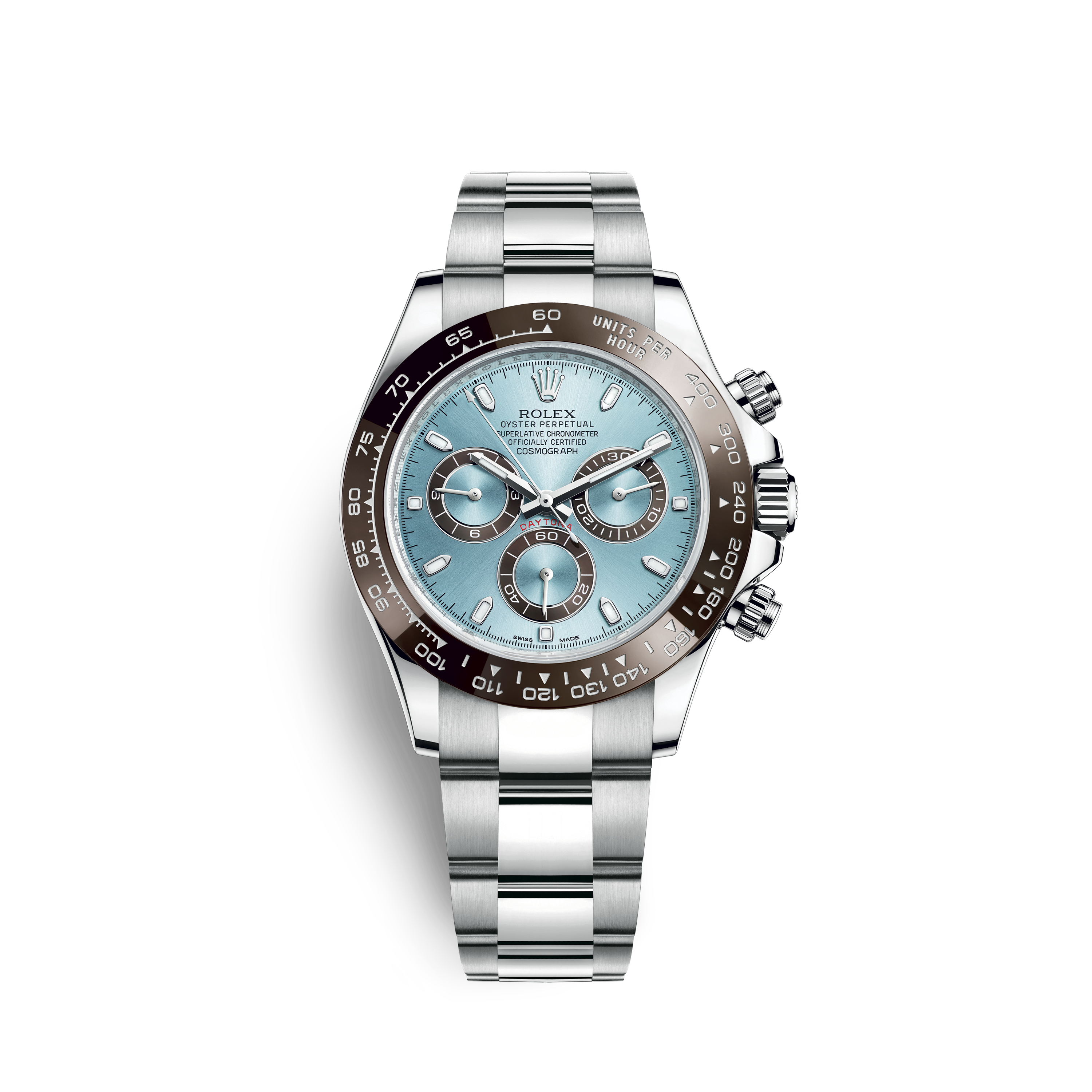 Retail price (December 2021): S$18,140 – S$103,640
Secondary market price (December 2021): ~S$47,000 – S$164,000
Rolex's signature chronograph first launched in 1963 but collectors took several decades to warm up to the Cosmograph Daytona. At one point, authorised dealers were even offering deep discounts to get rid of inventory. However, Rolex wasn't deterred and even began manufacturing the timepiece's movements in its own production facility from 2000 onwards.
Ironically, this watch is now the hottest ticket in Rolex's Professional range and a very healthy profit of more than 100% is waiting if you can snag even the base stainless steel model. Although Rolex also produces the Cosmograph Daytona in a variety of metals like platinum and rose gold, don't expect any of them to be gathering dust in the boutique's display.
Yacht-Master 42 (new model 2022)
Retail price (May 2022): S$39,240 – S$66,600
Secondary market price (December 2021): ~S$16,000 – S$59,000
It's easy to mistake the Yacht-Master as a more vivacious Submariner but this is a watch that's made for sailing rather than diving. This is reflected in the lower water resistance rating of 100 metres and bidirectional rotatable bezel with raised numerals and graduations. And if you'd like to time a full regatta, there's the upgraded and upsized Yacht-Master II for your consideration.
Despite having arguably better aesthetic and functional value, the Yacht-Master hasn't hit its stride as an investment yet. The Yacht-Master II in yellow gold is even currently trading at a slight loss. And if you want to pick up the 37mm Yacht-Master in stainless steel and platinum, the secondary market premium is just over $400.
Sea-Dweller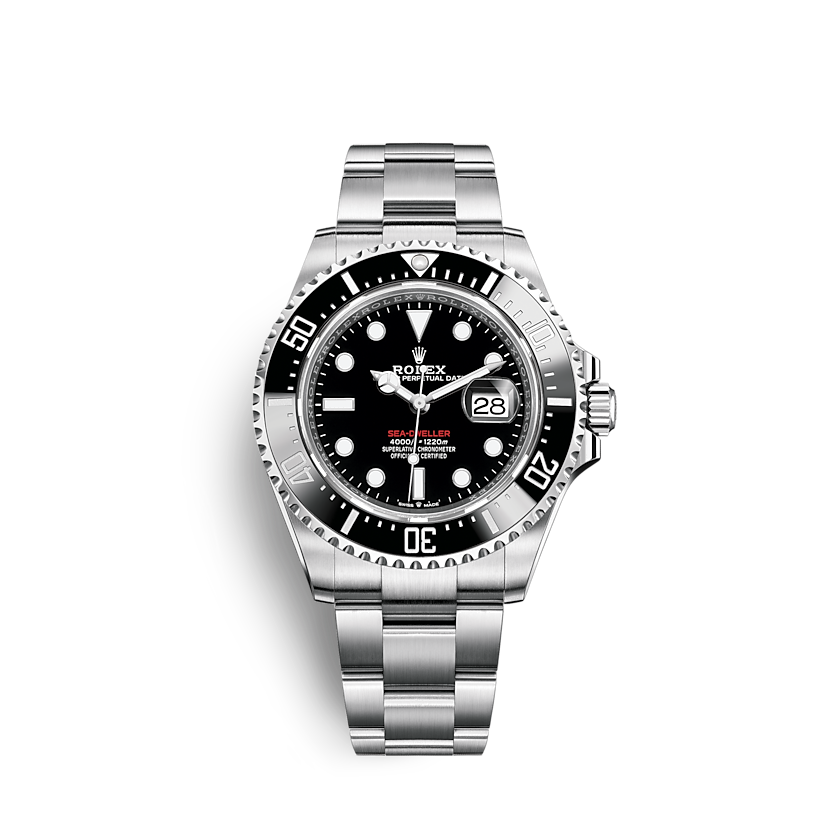 Retail price (May 2022): S$17,840 – S$23,490
Secondary market price (December 2021): ~S$20,000 – S$24,000
The Sea-Dweller is essentially a Submariner on steroids, having a helium escape valve and much higher water resistance rating of 1,220 metres (and 3,900 metres for the Deepsea Sea-Dweller). The two diving watches might appear similar in photographs, but the wearing experience couldn't be more different, given the Sea-Dweller's larger size and mass.
Because of its niche appeal, the Sea-Dweller hasn't been seeing the same explosive growth in secondary market prices and currently trades at a tight price range. In fact, the two-tone yellow gold and stainless steel model only attracts a S$1,000 premium right now. It isn't the best investment watch in Rolex's stable, but it'll serve any professional diver very well.
Explorer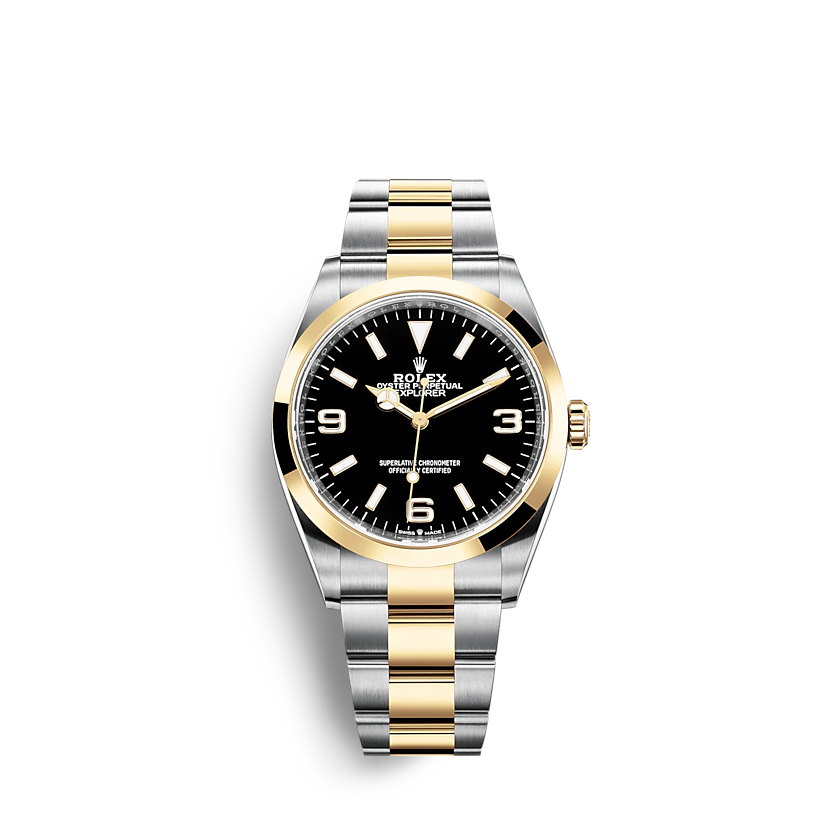 Retail price (May 2022): S$9,840 – S$15,390
Secondary market price (December 2021): ~S$14,000 – S$19,000
The Explorer has always been touted by Rolex to be a watch for hiking, mountain climbing, and the like, although that connection seems tenuous today, at best. This luxury sports watch is more at home navigating a business deal rather than any rugged terrain out there. However, the Explorer II and its ability to track two time zones at once could prove useful for avid adventurers.
On the other hand, the Explorer has been punching far above its weight as an investment-grade timepiece. The base 36mm stainless steel model released in 2021 is currently attracting resale prices more than 1.5 times its recommended retail price. The larger Explorer II is finding favour with collectors too, with a S$6,000 to S$7,000 premium in the secondary market.
Milgauss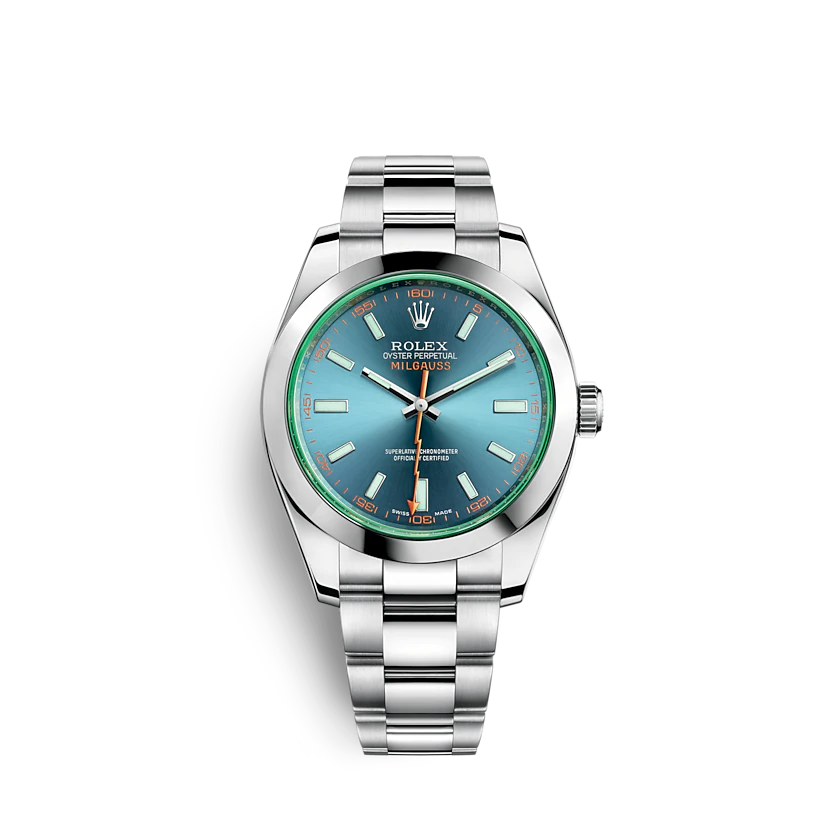 Retail price (May 2022): S$12,690
Secondary market price (December 2021): ~S$15,000
Contrary to the other models featured so far, the Milgauss was designed for a very different type of professional: scientists and engineers working in areas that are highly magnetic. The watch can resist magnetic fields of up to 1,000 gauss via a shield that surrounds the movement along with the movement itself having several parts that are paramagnetic in the first place.
Secondary market prices currently indicate that the Milgauss is a watch that has niche appeal, bearing an approximately 30% premium compared to the recommended retail price. However, you'd be more likely to see this quirky Rolex and its green sapphire crystal on artists, designers, and other creative types today rather than the scientists and engineers it was designed for.
Air-King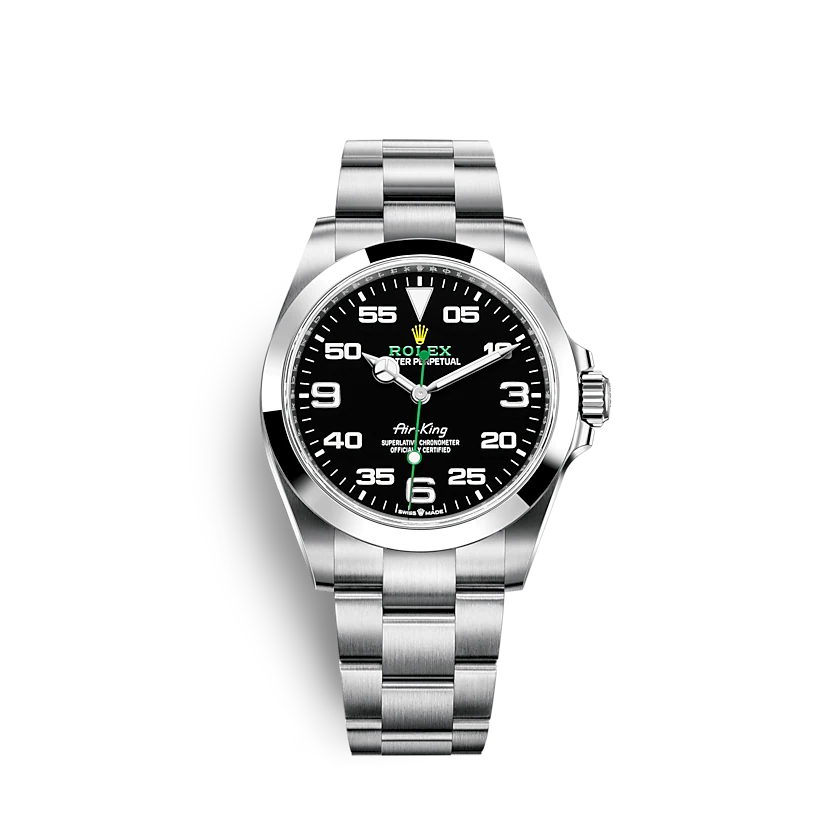 Retail price (May 2022): S$10,140
Secondary market price (December 2021): ~S$12,000
True to its name, the Air-King is Rolex's take on a pilot's watch. The current production model was introduced five years ago after the line was discontinued for a short period of time. If you're curious about the array of numerals on the dial, it's for improved legibility, letting pilots check the time easily during a flight.
Although the Air-King isn't grabbing headlines like its more sought-after Professional counterparts, it has been quietly performing well in the resale market. An approximately 35% price premium is currently being placed on what many dub an entry-level Rolex model. This pushes it past the retail price of a Datejust, which will be discussed later.
Rolex's Classic line
Rolex's Classic line of mechanical watches are all-purpose in nature, equally at home on the red carpet or when you're painting the town red. Traditionally, the Classic watches haven't performed as well in the secondary market, but things started to change once COVID-19 showed up.
Here's everything you need to know about every model in Rolex's Classic range.
Oyster Perpetual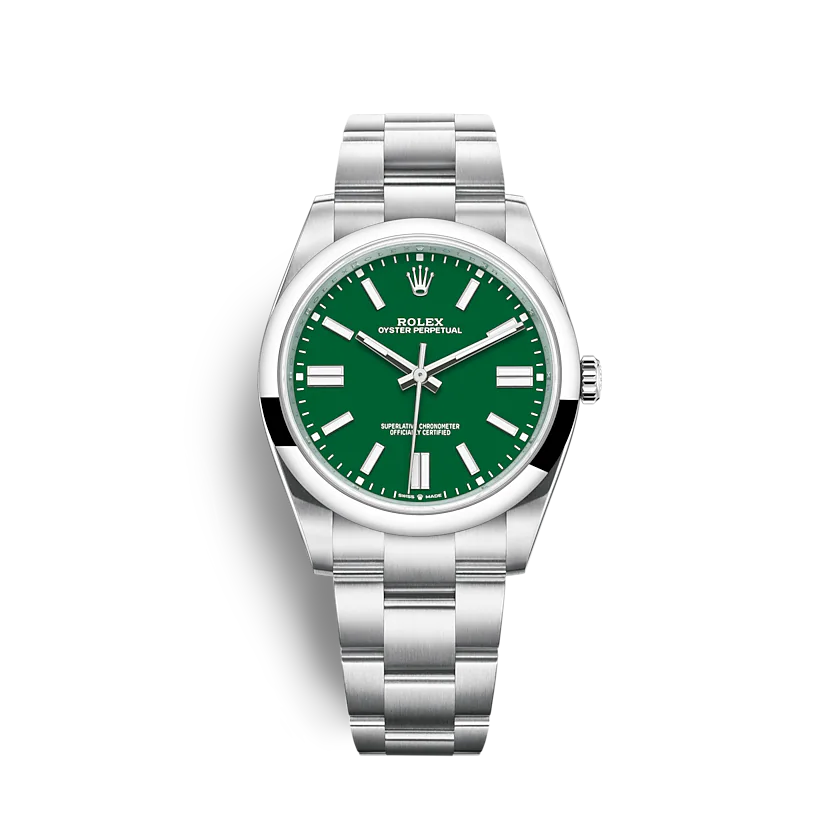 Retail price (May 2022): S$7,240 – S$8,390
Secondary market price (December 2021): ~S$7,800 – S$15,500
The Oyster Perpetual is the watch that started it all for Rolex almost a century ago. Today, this time-only line of wristwatches is the entry point for collectors who're just dipping their toes into the water. And with a bevy of dial colours and sizes to select from after Rolex updated the line in 2020, entry level doesn't mean plain Jane.
Combine the increased aesthetic appeal with several technical upgrades and you have yourself a timepiece that has been performing well in the secondary market. This rings especially true for the largest 41mm model, with a resale value currently almost double its recommended retail price. You won't see these lying around in Rolex's boutiques anytime soon.
Datejust 31 (new model 2022)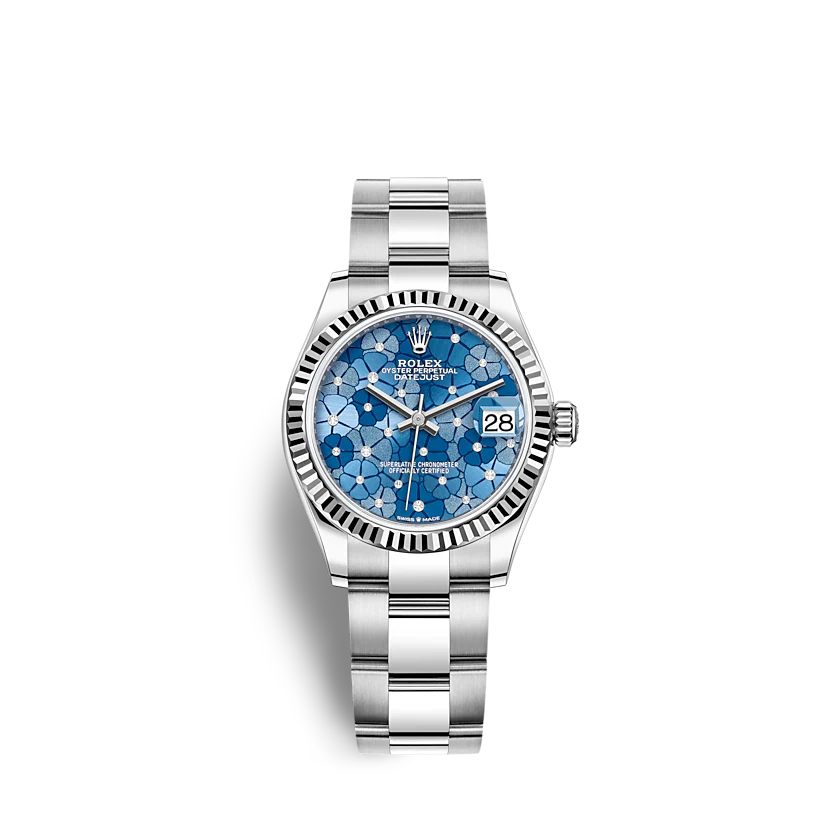 Retail price (May 2022): S$13,950 – S$100,000
Secondary market price (December 2021): ~S$7,600 – S$125,000
The Datejust is another venerable line that Rolex carries, having a wider range of sizes, bracelets, dial designs, and even bezels to choose from as compared to the Oyster Perpetual. You've probably seen the two-tone yellow gold and stainless steel model around town a fair bit, given that it's become quite the status symbol among older Asians.
Resale prices for the Datejust are a mixed bag, with the smallest 28mm stainless steel model trading at a discount. On the other end of the price spectrum, the 28mm white gold model filled with diamonds doesn't see many listings on the secondary market. In short, the Datejust isn't the best investment-grade wristwatch from Rolex, given how widely available it is in-store.
Day-Date 40 (new model 2022)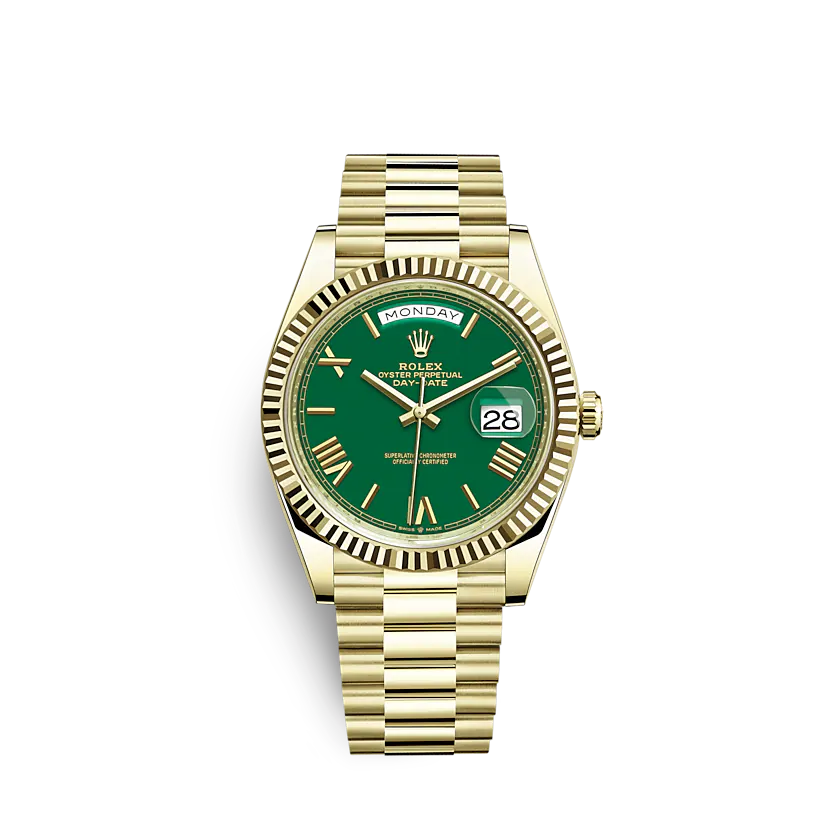 Retail price (December 2021): S$51,740 – S$170,000
Secondary market price (December 2021): ~S$44,000 – S$135,000
The Day-Date is Rolex's premium offering, being produced solely in precious metals like gold or platinum. Furthermore, it can only be affixed on a three-link bracelet dubbed the President. It's clear as day who the target audience is for this watch, with Rolex calling it the 'embodiment of prestige'.
In the resale market, prices are mixed but an upward trend is observed as a whole. This is due to the level of customisation that is afforded to folks who're buying a Day-Date at an authorised dealer. Certain models have even been sold at a discount in the secondary market because they did not resonate with the tastes of watch collectors in general.
Sky-Dweller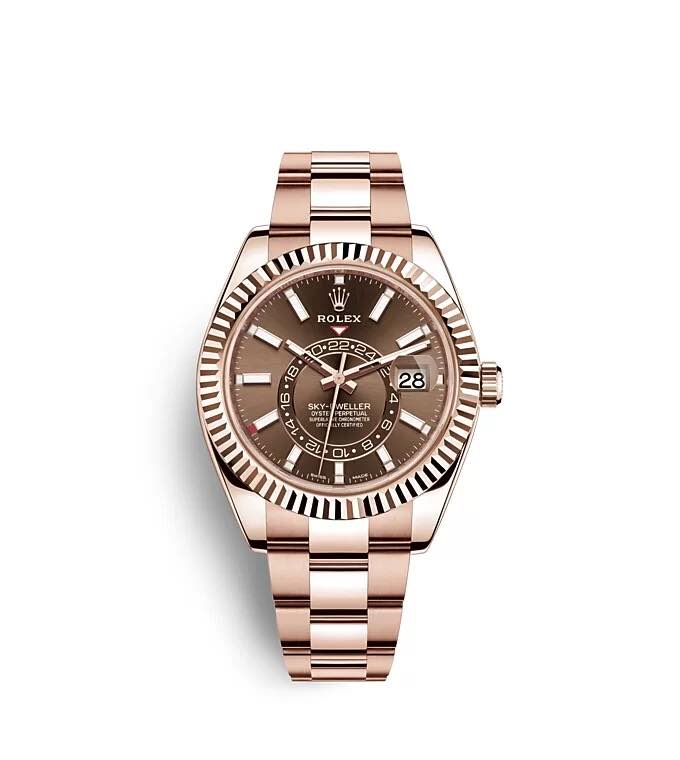 Retail price (May 2022): S$21,090 – S$69,310
Secondary market price (December 2021): ~S$29,000 – S$79,200
The Sky-Dweller is Rolex's latest family of watches, being introduced in 2012 at watch and jewellery trade show Baselworld. It also happens to be the brand's most complicated wristwatch, letting you track the time, date, month of the year, and time in a second time zone. Currently, the Sky-Dweller is available in a range of metals and bracelet types.
For several years, the Sky-Dweller wasn't viewed as a good investment, with the two-tone stainless steel and yellow gold model even losing value in the secondary market. However, collectors have begun to covet it, with the understated stainless steel model seeing the largest price hike among resellers.
Cellini Moonphase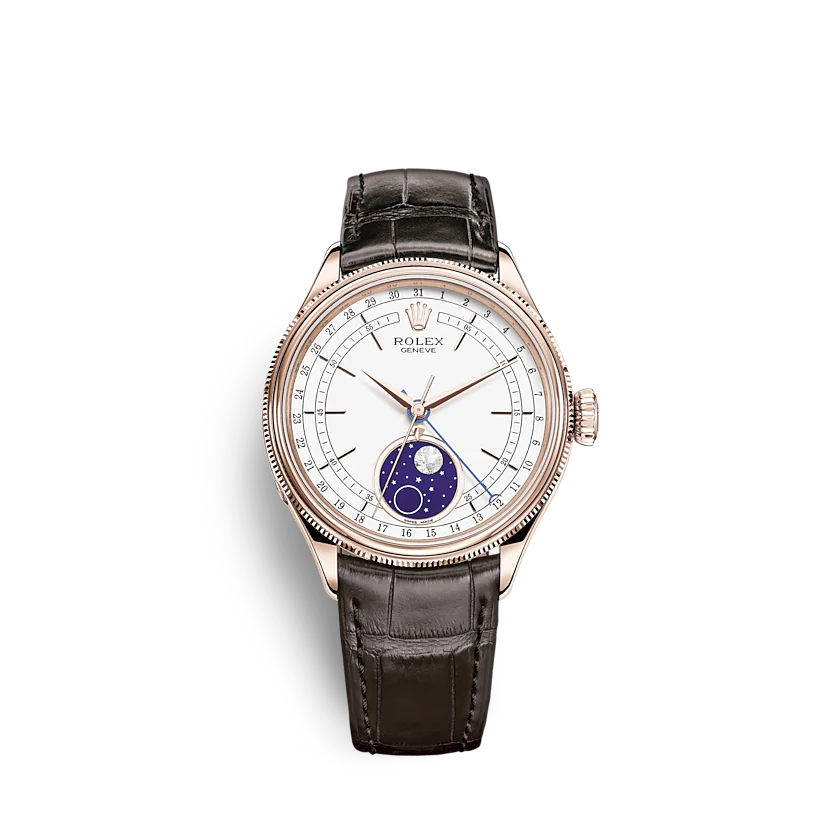 Retail price (May 2022): S$37,040
Secondary market price (December 2021): ~S$16,000 – S$31,000
The Cellini is Rolex's line of classic dress watches, competing against timepieces like the Jaeger-LeCoultre Master Ultra Thin and Breguet Classique. Like the Day-Date, the Cellini is available only in precious metals but don't rule out Rolex releasing a stainless steel version in the future. Unfortunately, you can only have this watch affixed to a leather strap.
Sadly, the Cellini does not make the cut as an investment-grade timepiece. It is the worst-performing line of Rolex watches in the secondary market, generating a S$5,000 to S$6,000 loss on average. Collectors are simply not interested in this family of watches, but an update from the brand in the future might shake things up.
Closing thoughts
Rolex is an anomaly among luxury watch brands. Almost all of its current production timepieces are able to hold their value or generate higher prices in the secondary market. This phenomenon extends to its vintage models too, as investors and collectors attempt to slake their thirst for The Crown's novelties.
Due to mechanical watches being perceived as pieces of jewellery these days, albeit functional ones, they often experience a large loss in value when entering the secondary market. It's not unheard of for authorised dealers to offer discounts, extended warranties, and other goodies in order to close a sale for most brands.
It certainly beats losing a customer to resellers or grey market retailers.
Contrast this with Rolex, whose authorised dealer network can afford to make would-be buyers jump through multiple hoops just to purchase a watch.
Such is the power that The Crown wields right now.
However, keep in mind that consumer behaviour varied greatly from the norm in 2020 and 2021 due to the COVID-19 pandemic.
Therefore, whether the value of Rolex's mechanical watches can continue to appreciate at this pace remains to be seen. But what's certain is that the brand and its novelties are here to stay, having weathered more than its fair share of crises through the years.
---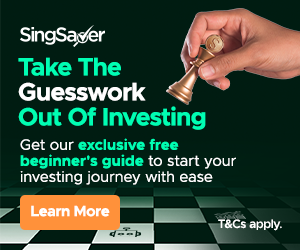 Start managing and saving money like a pro with SingSaver's weekly financial roundups! We dole out easy-to-follow money-saving tips, the latest financial trends and the hottest promotions every week, right into your inbox. This is one mailer you don't want to miss.
Sign up today to receive our exclusive free investing guide for beginners!
---
Read these next:
6 Best Perks You Enjoy As A Private Banking Client
6 Alternative Investments To Diversify Your Portfolio
A Guide To Leaving A Legacy In Singapore
Have Enough Money To Jet Off to Space? 5 Signs You're Ready For Priority Banking
How To Calculate Your Net Worth In Singapore?
---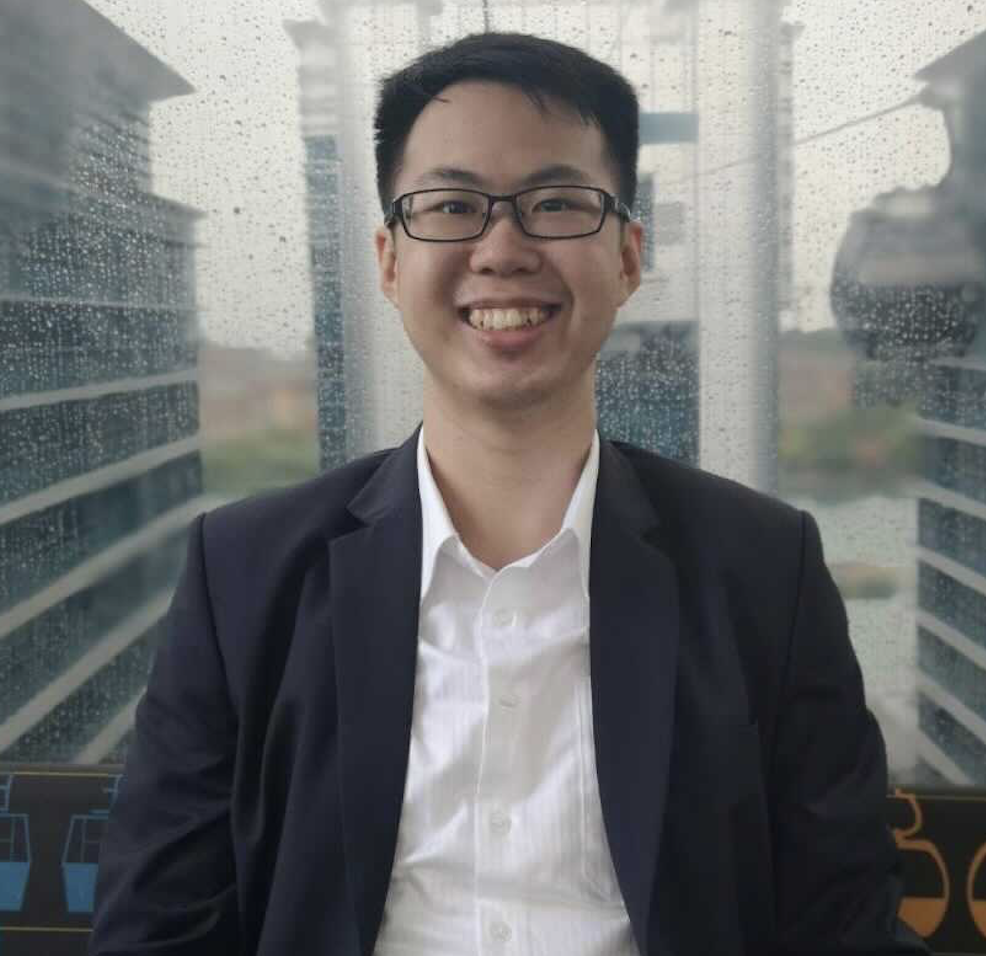 By Ebel Tang
A geek culture enthusiast who's also a little too invested in the wide world of whisky and watches. And no, he was not named after the Swiss timepiece brand.
---