These TikTok accounts are extremely relatable to Singaporeans interested in investment and personal finance.
If you're a Gen Z/millennial (or one at heart), you would've definitely heard of TikTok. For the uninitiated, TikTok is a wildly popular social media app filled mostly with youngsters attempting inane challenges.
However, TikTok is more than just a social media app — it is also a community. It can allow you to learn from others about great ways to save money, credit card hacks and more in Singapore and beyond.
But how do you know which TikTok accounts you should look out for? Here, we'll walk you through the top five accounts that we think are best for young Singaporeans to gain valuable insight into the world of investing, BTOs and personal finance.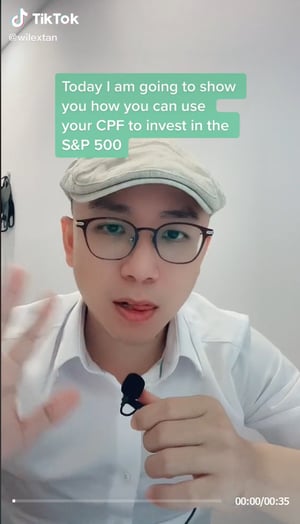 A rather fresh entry in the already saturated field of aspiring TikTokers, Wilex Tan began his TikTok journey as early as 2018 uploading singing collaborations featuring reputable Chinese TikTok cover singers. However, this experienced investment associate began making a name for himself when he decided to incorporate his expertise into his videos, providing insightful comparisons of various financial mediums while debunking misinformed notions about finance. His video weighing Grabpay against credit cards raked in an impressive 92,000 views!
Wilex possesses an inherent knack of simplifying abstract notions of finance (such as the Monty Hall problem) that makes his videos relatable to audiences who might find such topics daunting. Definitely one to watch out for.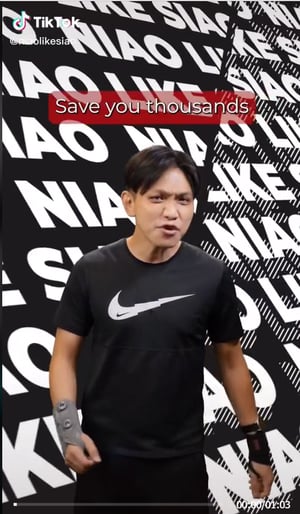 Well-known for his 'How to Niao' series (directly translated to 'stingy like crazy') on TikTok, Melvin Seetoh is the contemporary bargain-hunter as he helps his viewers find practical means to save money on anything and everything, such as food deliveries and clothes. He even provides saving hacks for things such as shaving and doctor appointments. Melvin is unabashed as he boldly delves into a barrage of topics that we might find taboo (for example, periods), opening up the open and candid discussions that we should be having but are too shy to speak about openly.
The expansive coverage of topics also ensures that his Tiktok page has snippets of money-saving insights for a diverse demographic.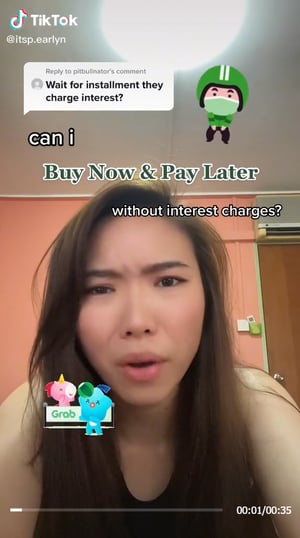 Having amassed 268.7k likes across her TikTok videos, Pearlyn has a natural charisma that is accentuated by her quirkiness and incredible wit. Through the tactful use of modern puns and stickers, she navigates mature financial topics such as the latest financial news (or scandals), housing and various financial assets such as REITS and cryptocurrency with ease. Opinionated and well-informed, she also discusses HR hiring policies and job satisfaction — topics easily relatable to most working Singaporeans.
Further complemented with glimpses of her everyday life, Pearlyn's videos are refreshingly wholesome and informative, a must-watch for anyone venturing into the world of adulting.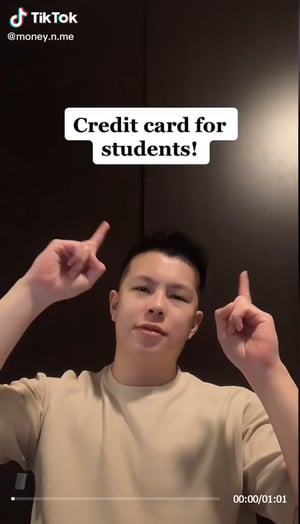 Investing, like many other art forms, is always evolving and it can seem impossible to grasp the many technical jargons and techniques used by experienced investors. Well, Money.n.me tries its best to simplify those terms as it imparts investing fundamentals in a succinct but easily digestible manner.
With mini lessons on complex subjects like compounding interest, credit score and dividend stock payments, this platform is ideal for anyone looking for bite-sized reviews that reinforce one's financial literacy.
While most of its content revolves around the nuances of investing, the team also provides credit card reviews and budgeting insights. Always handy to have in your FYP (For You Page).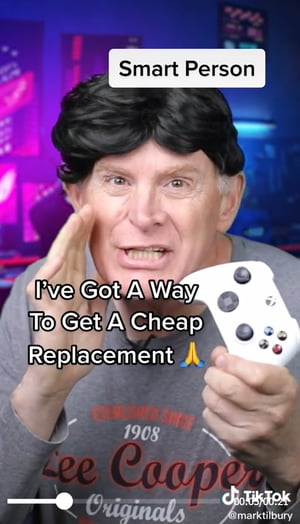 A professed self-made millionaire and successful TikTok star (he has seven million followers at this point of writing), Mark Tilbury is a comedic grandpa who doesn't take himself too seriously. He expresses financial literacy in a colourful collection of wigs as he acts out humorous skits alluding to financial trends such as cryptocurrency, financial scams and money-saving hacks.
Do not underestimate his light-hearted demeanour however, for this larger-than-life grandpa has many trade secrets up his sleeves.