What are the pros and cons of Prudential's endowment policies? Here, we compare Prudential PRUWealth with PRUWealth II and review how they can help you with your long-term financial goals.
Prudential PRUWealth and PRUWealth II (SGD) are two of Singapore's most popular endowment policies. They are well received by those who want to save money and have life insurance at the same time. These policies offer similar coverage options to meet various needs; for example, members can choose from either whole or term life insurance.
These policies allow their members to save money for retirement, have their money work hard for them, and keep up with the rising cost of living.
We review Prudential PRUWealth and PRUWealth II, examining how the saving plans work and whether they are worthwhile endowment policies.
General overview of Prudential PRUWealth and PRUWealth II
Prudential PRUWealth and PRUWealth II are endowment insurance plans which allow you to achieve healthy returns over time while having the option to withdraw your funds to meet important life milestones. After 10 years, your capital is completely secured, and there's a good chance for better returns.
Key features
Life Policy
The plans are endowment policies in Singapore that can be used as life insurance and investment vehicles. You get to enjoy the flexibility of withdrawing your money for important milestones or using it to pay premiums when needed without losing out on valuable returns!
Flexibility
They allow members to choose from a 5-year, 10-year, or 20-year policy premium payment plan, depending on their financial needs and goals.
Benefit of cash withdrawals
Members can choose to make withdrawals for important life milestones such as buying a car or a property, paying for their child's education, or even taking a vacation. This provides added convenience and peace of mind when it comes to meeting your financial goals.
When it comes to withdrawing your funds, you have two options: partial or full withdrawal. A partial withdrawal allows you to take out a percentage of your account balance while leaving the rest invested.
This is a great option if you need some extra cash but don't want to sell all of your investments. On the other hand, a full withdrawal allows you to take the entire account balance out in a single transaction. This is perfect if you need a large sum of money for a specific purpose and don't need to wait for your investments to grow.
No matter which withdrawal option you choose, Prudential PRUWealth and PRUWealth II provide members with plenty of flexibility when it comes to accessing their funds.
Insurance coverage
In the unfortunate event that you pass away while your account is still invested, Prudential PRUWealth and PRUWealth II will provide a death benefit to your loved ones. This benefit pays out a lump sum of money that can cover funeral costs or any other expenses.
However, Prudential PRUWealth and PRUWealth II do not cover any form of terminal illness, critical illness, or critical eye illness. This means that if you are diagnosed with one of these conditions, your policy will not provide any benefits.
Add-on riders
Riders are also available to supplement PRUWealth and PRUWealth II. Early Stage Crisis Waiver, Crisis Waiver III, and Payer Security Plus can be purchased to help you with certain financial concerns.
Early Stage Crisis Waiver ensures that you'll be able to access your funds in the event of an unforeseen medical emergency. Crisis Waiver III waives premiums if you are diagnosed with any of the 35 critical illnesses covered in the policy document.
Additionally, the Payer Security Plus add-on waives premiums on your child's policy or your spouse's policy in the event of death, critical illness, or permanent disability.
Additional benefits
When you're deciding whether to invest in Prudential PRUWealth and PRUWealth II, it's easy to focus on the many benefits that are offered. However, there are also some additional perks that can help make your life easier.
For example, members have access to an online portal that helps them track their investments and provides updates on the market.
Who is suitable for Prudential PRUWealth and PRUWealth II?
People who wish to save money for their retirement
People who wish to receive higher saving returns than those received from banks
People who would like to apply for life insurance
People who prefer making regular withdrawals from their endowment policies
People who prefer a one-time, or set period, premium commitment as opposed to an annual or monthly premium commitment
People who prefer an endowment policy with life insurance, a savings plan, and terminal insurance under the same plan
Payment after death of policyholder
Prudential PRUWealth and PRUWealth II pay the higher of the two values below as the death benefit:
105% of the total premium value. Any bonus surrendered will be deducted from the death benefit
101% of the surrender value of the plan after deducting any amount the policyholder owes the company
Payment of maturity benefit
Upon the policies maturing, policyholders are paid a lump-sum benefit comprising a percentage of the policies' face values and any bonuses, after deducting any amount owed.
Pros and cons of Prudential PRUWealth and PRUwealth II
Pros
Here are some of the benefits of these endowment policies:
1. Financial security
Your capital is guaranteed after 10 years irrespective of the market conditions.
2. Financial flexibility
You can choose how you want to save and withdraw money.
3. Hassle-free application
The policies do not require their applicants to provide a record of their medical examination. It also takes a short time to apply.
4. They have an option of policy continuation and transfer
The policies allow both single- and joint-policy ownership. In the event that one of the members dies, the policies can continue without interruption. Additionally, a single ownership policy can be transferred to a new member under secondary life assured.
5. They have additional benefits to choose from
With so many add-ons available, you can choose one in case of any health uncertainties. For example, in the event of a major illness, you can get a premium waiver until the age of 65 or until your retirement year, whichever comes first.
As you can see, Prudential PRUWealth and PRUWealth II offer a number of benefits that make them an excellent choice for life insurance coverage in Singapore. If you are looking for a policy that will provide you with both life insurance and savings, Prudential PRUWealth and PRUWealth II are suitable options.
Cons
1. They may not appeal to those who don't have a family
If the policyholder passes away, all his savings are forfeited to the company unless he has added an option of a Secondary Assured who will receive his money upon death.
2. They take a long time to fully mature
It takes around 10 to 20 years for these plans to mature in full, which makes them not so attractive to people looking for quick returns within a short period of time.
3. Bonuses are not guaranteed and may potentially be low depending on the funds' performances.
Recommendations
If you're looking for a life insurance policy that can also serve as a savings plan, Prudential PRUWealth and PRUWealth II are excellent choices. The major advantage of these plans over other policies in their category is the flexibility they offer. They allow their members to make withdrawals from their accounts or surrender at any time without paying penalties.
Additionally, the Prudential PRUWealth and PRUWealth II endowment plans allow for joint ownership and ownership transfer through the Secondary Assured option.
Nonetheless, if you do not need these benefits and would prefer higher returns on investment per year, there are better options available such as PRUActive Saver, which provides returns of up to 5% annually.
---
For your and your family's peace of mind, check out these other best endowment plans to assess which might meet your needs, whether over the short term or long term.
---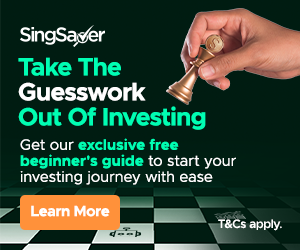 Start managing and saving money like a pro with SingSaver's weekly financial roundups! We dole out easy-to-follow money-saving tips, the latest financial trends and the hottest promotions every week, right into your inbox. This is one mailer you don't want to miss.
Sign up today to receive our exclusive free investing guide for beginners!
---
Read these next:
Complete Guide To HDB Grants: How Much Can You Get?
Best Personal Loans To Ease Your Cash Flow In Singapore (2022)
6 Things To Know About 0% Interest Credit Card Instalment Plans
12 Best Fixed Deposit From Top Banks In Singapore To Lock In Your Savings
CPF Investment Scheme (CPFIS): Guide To Investing With Your CPF