3. Touch N' Go Card (TNG)
If you are driving to Malaysia, you will be expected to pay for highway and checkpoint tolls via your Touch N' Go card. This is similar to the NETS cashcard that we have in the in-vehicle units (IU) of our cars.
If you don't already possess one, consider picking up an EZ-Link x Touch 'n Go Motoring Card. Available at selected 7-11 outlets in Singapore, it is a dual-currency cross-border contactless smart card for Singaporean motorists travelling to Malaysia.
The EZ-Link x Touch 'n Go Motoring Card holds two electric purses for SGD and MYR, and funds are not transferable between the purses. Top-ups for SGD can be done at 7-Eleven outlets, DBS/POSB ATMs, OCBC ATMs and AXS Stations that accept EZ-Link card payments.
For top-ups in MYR, it can be done at selected locations in Malaysia or through the Touch 'n Go app.
Besides paying for highway and checkpoint toll charges in Malaysia, you can also use the EZ-Link x Touch 'n Go Motoring Card for parking fees, bus fare, MRT fees, and retail and dining to earn rewards points. You may use the card to pay for ERP charges and parking fees in Singapore.
If you see yourself travelling to Malaysia frequently or are looking to replace your existing NETS cashcard, you should consider picking up this dual-purpose card!
4. Vaccination
All travellers, regardless of their COVID-19 vaccination status, will be allowed into Malaysia.
Furthermore, no pre-departure or on-arrival COVID-19 test is necessary. Last but not least, there are no quarantine requirements upon arrival.
5. Vehicle Entry Permit (VEP)
A VEP will still be required for anyone intending to commute to Malaysia via a personal vehicle (if it's foreign-registered). You can apply for a VEP through the VEP-JPJ portal. You can simplify the registration process by downloading the PDF version of your log card from LTA.
More importantly, you may use the confirmation slip of your VEP application or a TNG card as a substitute until your VEP RFID Tag is ready for collection.
A VEP account may also be used for a lifetime once you have successfully registered for one.
What happens if I contact COVID-19 while in Malaysia?
Travellers who develop COVID-19 symptoms in Malaysia will need to get tested. If they are found to be positive, they must undergo isolation for 7 days under the Home Surveillance Order (HSO).
They can be released from isolation on the 4th to 6th day if they are asymptomatic and the results of their RTK Ag test by a registered medical practitioner is negative.
Discharge from isolation on the 7th day does not require a COVID-19 detection test.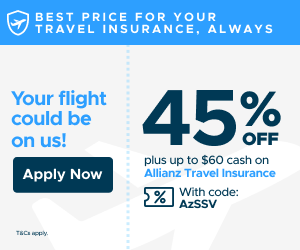 SingSaver's Allianz Travel Insurance Exclusive Promotion: All successful applicants of Allianz Travel Insurance will receive 1x draw chance to enter our Weekly Lucky Draw where 1 lucky winner will stand to have their flight ticket reimbursed (up to a maximum of S$2,000). Valid till 31 July 2023. T&Cs apply.
Use the promo code AzSSV to get a 45% discount (Exclusive to SingSaver) and up to S$60 via PayNow when you apply (min. premium of S$60). Valid till 30 May 2023. T&Cs apply.
Allianz Travel Insurance includes coverage for both COVID-19 and Cruises to Nowhere.
Travel safe and stay vigilant
While this is indeed amazing news for those looking to fuel their wanderlust, we must not take our stabilising situation for granted.
With the volatile nature of the pandemic, it is crucial that we adhere to existing safety measures and precautions so as to minimise any disruptions to your travel plans.
Ensure that you have all the necessary documentation ready as you cross the border while protecting yourself adequately with travel essentials such as the relevant insurance, a Touch N' Go Card (TNG) and the MySejahtera tracking application.
---
Read these next:
Driving to Malaysia in 2022: The Ultimate One-Stop Guide
Johor Bahru Shopping Guide 2022 – Where to Shop in JB
What to Look for in a Car Insurance When Driving to Malaysia
Best Travel Insurance Plans And Promotions In Singapore (November 2022)
Best Travel Insurance Plans With COVID-19 Coverage