Those looking for low cost, speedy and transparent money remittance services won't go wrong with SingX.
With the interconnected nature of today's world comes many different ways to transfer money from one party to another. However, not all of these methods are created equal, which means some options invariably cost more than others.
When it comes to sending money across borders, remittance services should be your first choice, as they can often offer you lower fees and shorter remittance timelines.
Such is the case with SingX, a money remittance provider in Singapore that offers competitive, transparent pricing, and one-day transfers.
Here's what you'll learn in this article:
What SingX Money Transfer can do for you
Product summary
Quick and convenient money transfers across borders
Offers money remittance and overseas mobile top-ups
Low transfer costs
Secure transaction and transparent fees
Licensed by Monetary Authority of Singapore
Pros and cons of SingX
| | |
| --- | --- |
| Pros | Cons |
| Uses intra-bank rates for transactions, resulting in lowered costs for customers | Can only send money from Singapore, but not receive money from overseas |
| Offers global mobile top-ups, so you can top-up mobile plans for overseas family and friends | Not able to perform standing transfer instructions |
| Same-day or next-day transfer timeline for most territories | |
| Transparent pricing structure with upfront fees. Can also set up rate alerts for optimal value | |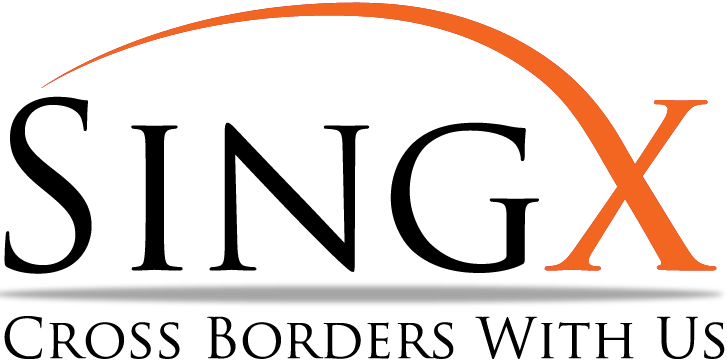 Why should you use SingX?
#1: Low fees and transparent pricing
In money remittance, the best fees are always the lowest fees you can get. After all, you wouldn't want your hard-earned money to be chipped away by high transfer fees, leaving less for your family overseas.
SingX is a strong choice as it uses mid-market intra-bank rates to handle your transaction (i.e. the same rates that banks use with each other). This results in cheaper transfer costs, leaving more for your family.
Additionally, SingX practises a transparent pricing policy, where the fee for each transfer will be clearly displayed before you make the transfer. All you have to do is to enter your transfer amount and destination, and you will be able to see the cost of the transfer, as well as the exchange rate used.
In contrast, sending a bank wire transfer will incur several fees, and you likely will only know the final amount you were charged after the transfer has been completed.
#2: Convenient to use and fast transfer speeds
SingX's website is well designed and easy to use, with clear instructions on how to make the remittances you desire.
You will need to create an account before you can send money, and you can save your remittance details for future transfers. However, you are not able to set up standing instructions for automatic transfers; each transaction has to be performed individually.
Another advantage of SingX is its fast transfer speeds. Money transfers to most territories can be completed within the same day, provided the transfer was performed before 5pm on a business day. Transfers done after 5pm or on public holidays will be credited on the next business day.
#3: Offers transfers to more than 30 countries worldwide
SingX has an extensive network comprising more than 30 countries throughout Asia, Europe, North America and Oceania, so there's a high chance you'll be able to make the remittances you want to make.
This is also beneficial if you need to transfer money to different countries - as long as they are covered by SingX, you can send across the funds using the same account.
#4: Offers global mobile phone top-ups
Besides money remittance services, SingX also offers cross-border prepaid mobile phone top-ups.
This means you can use your SingX account to pay for mobile phone credits on behalf of your relatives overseas - a convenient way to show you care and to keep in touch with your family.
For whom is SingX best suited?
If you need to send money overseas on a regular basis, and hate the idea of not knowing how much your transfer will cost you upfront, you should definitely give SingX a try.
Even without an account, you can use their website to get a quote for your money transfer, so you can be sure of your costs before committing to the remittance.
In a pinch, you can also make use of SingX to top up mobile phone plans for your friends and family - provided they are using the right telco. This is useful in case of emergencies requiring urgent communication.
SingX also caters to businesses, offering mass payouts, employee payroll and more, so entrepreneurs with overseas ambitions might wish to check it out as well.
What charges or fees should you look out for?
The only fee you need to watch for is the remittance fee.
SingX charges between 0.25% and 1% of the mid-market rate (i.e., what you'll see on xe.com and similar portals) for money remittance. This fee (along with the exchange rate used) is displayed clearly when you enter the amount you want transferred and the destination.
Do note that frequently traded currencies will result in fees closer to the 0.5% mark, while more volatile currencies may incur higher fees, at around 1% or more.
How to open an account with SingX
Follow these steps to open a SingX account.
Go to www.singx.co.
Click on "Signup" on the upper right corner.
A pop-up will appear. Fill in the required fields and click the "Sign up" button below.
You can choose to sign up with SingPass or without. Using SingPass will result in quicker application.
Follow the on-screen instructions to complete your application.
You may need to upload a photo or scanned copy of your identification documents.
Meanwhile, if you're looking for somewhere to store your money in between those transfers, consider stashing them away in a savings account that will bring you the highest yield and security.
Read these next:
Best Savings Accounts in Singapore to Park Your Money (2021)
5 Best Money Remittance Services In Singapore
5 Best Wealth Management Services In Singapore (2021)
8 Ways To Accelerate Your Wealth In Singapore
Best Fixed Deposits To Lock In Your Savings In Singapore (2021)