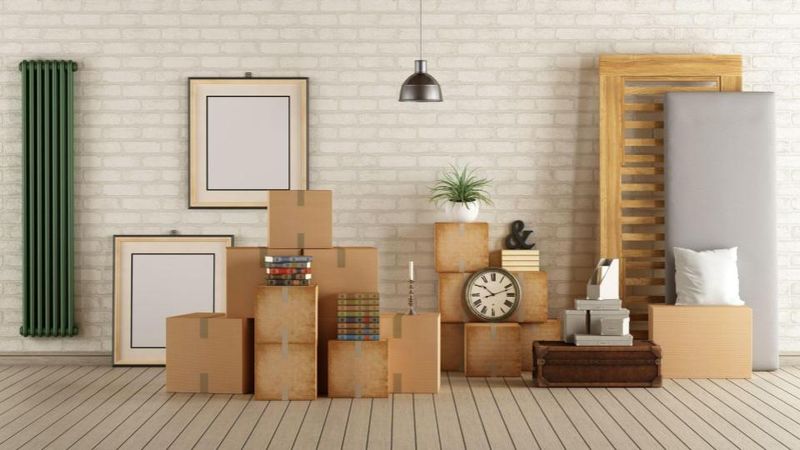 When it comes to home or office moving, costlier doesn't necessarily mean better. Here are six low-cost movers offering professional moving services on par with the big boys.
Moving home or office is laborious back-breaking work, so no surprises that professional movers sometimes charge an arm and a leg for their services.
But that's not to say there aren't budget options available. While larger companies may be better-known, they often charge higher fees.
Smaller players that keep to a lean team and focus on reliable, fuss-free services are just as capable of doing the job, and they may also offer upfront savings.
Here are six professional movers offering basic moving packages for between S$150 to S$300 per trip – with labour, cardboard boxes and wrapping included.
6 professional moving companies with low-cost services
Company
Moving fees
Remarks
Cheap Movers Singapore
S$158 (10ft truck)
S$258 (15ft truck)
Free shrink wrap for all bulky items
S$30 for 10 cardboard boxes
Cube Movers
S$180 (15ft lorry, half load)
S$288 (15ft lorry, full load)
30 cardboard boxes provided
Speed Winz Movers
From S$155 (15ft lorry)
Unlimited boxes provided
Includes wrapping of bulky items
Tip Top Movers and Logistics
From S$158
Free carton boxes provided
Packing and unpacking provided
Wolfpack Relocation Services
From S$149 (15ft truck, half load)
Unlimited boxes provided
Wrapping services provided
Trolley and shirt racks provided
XNR Movers and Logistics
S$180 (half load)
S$298 (full load)
Unlimited cardboard boxes (loan basis)
Wrapping provided for bulky items
Cheap Movers Singapore
Website
Whatsapp: 8454 4356
Email: Sgcheapmover@gmail.com
Cheap Movers live up to their name, pricing their services from S$158 nett for a fully-loaded 10ft lorry, which is generally enough for the contents of one bedroom.
If you require more capacity, you can hire a 15ft truck for just S$258. That's among the lowest among the movers we surveyed.
Free shrink wrap is provided for your bulky items. If you require cardboard boxes, you can top up S$30 for 10 pieces.
Cube Movers
Website
Whatsapp: 8418 1118
Email: cubemovers.sg@gmail.com
With Cube Movers, you can hire a team of professional movers for as little as S$180 for half-load on a 15ft lorry. Meanwhile, a full load will cost you S$288.
They also pride themselves on their insurance coverage of S$1 million, which should help to ease any fears about not being able to claim adequate compensation in case of a moving accident.
Cube Movers provides 30 cardboard boxes for free to customers, and also holds lucky draws for customers with cash prizes of up to S$888 (although there has been no further news after the last round ended in March this year).
Speed Winz Movers
Website
Whatsapp: 9010 8828
Email: speedwinzmovers@gmail.com
Speed Winz Movers is a local moving company with more than 10 years experience offering relocation services for homes, offices, schools, restaurants, factories and even hospitals!
Their latest promo states a fee of S$155 for house moving, using a 15ft lorry with labour provided. Also included are wrapping services for large items, such as cabinets and sofas, for safer transportation.
They also provide an unlimited supply of cardboard boxes for you to pack your stuff for the move.
And if you're looking to get rid of some unwanted furniture, you can also contact them for disposal of bulky items – available from S$55 onwards.
Tip Top Movers and Logistics
Website
Whatsapp: 9627 5226
Tip Top Movers provide house moving services from S$158 onwards. The fee includes manpower, plastic wrapping for your belongings, as well as free cardboard boxes for packing.
Speaking of which, Tip Top also offers packing services starting from S$8 (per box, we believe, but do check with them!), which is an immense help to those of us who simply can't find the time to pack.
Besides house moving and packing, the company also offers warehouse storage with rates starting at S$150.
Wolfpack Relocation Services
Website
Tel: 6690 7624
Wolfpack Relocation Services tout themselves as a group of "young and energetic people to ease the burden of families and friends who are looking to shift their premises". But these ain't no young buck – the company has a hard-won eight-year track record.
Another reason to check them out: Wolfpack guarantees the lowest rates in town, and the prices shown on the website do seem to bear this out.
Moving services start at S$149 for a half-load of a 15ft covered truck, with bulky disposal services starting at a mere S$49. Meanwhile, warehousing is available from S$99 onwards.
XNR Movers and Logistics
Website
Tel: 9783 8430
Email: xnrlogistics@gmail.com
XNR Movers and Logistics is another low-cost moving services provider in Singapore, although their advertised rates are slightly higher than some others on the list.
A half-load, one-way moving booking costs S$180, while a full-load move will cost S$298. We're assuming the standard 15ft lorry for these loads, but just to be sure, do check with them before you engage their services.
XNR provides unlimited cardboard boxes on a loan basis. There's no time limit on how long you can hold the boxes, so there's no need to madly unpack the moment your stuff gets unloaded.
Included in the package are wrapping services to better protect your furniture, as well as basic dismantling and assembly. Also offered are disposal and storage solutions, but you'll need to reach out to them for a quote.
Tips to save money on bulky item transport
Watch out for common surcharges
Your mover may offer a low-cost package, but that usually only covers standard arrangements. Unconventional requirements will usually attract a surcharge.
Some of these include lack of lift access, no loading bays or parking lots nearby, difficult or indirect access, special or fragile items (such as large fish tanks, grand pianos, etc.), restricted or far-flung locations, extra trips or stops.
If your moving location will include any of these, be sure to highlight it to your mover and negotiate a reasonable surcharge beforehand.
Get a ride from a friend
If you only need to move, say, a collector's edition Captain America poster, try asking your car-owning buddies if they're available to spare an hour to help you transport your item.
Do wrap up your print properly, and protect the corners with a sponge. That way, it'll be easy to slide the entire package into the backseat, while you ride shotgun and offer to navigate to your destination.
Or – even better – strap your framed poster to the roof, if your buddy's car has those handy rails affixed on top. That way, your driving friend won't be deprived of the rear view as he traverses the roads.
In return for the favour, buy your friend lunch, or at least a six-pack of their favorite IPA.
Hire a courier
Another alternative is to use a courier company to hire a vehicle and driver to help you with your move. This works best if you only have a limited number of items to move, such as some cabinets and a desk for instance.
You'll find a variety of vehicles available for hire, ranging from 8ft delivery vans, up to full-sized 24ft lorries. Basic bookings will only cover the cost of delivering you and your package to your destination. If you want some help to move the item from the drop-off point to your doorstep, you'll probably have to pay extra.
There may also be additional charges, such as if your pick-up or drop-off point lies within a restricted area, or if you want a covered lorry.
Some delivery companies offering such services in Singapore include GoGoVan, LaLaMove, and FastFast. Expect to spend around S$50 to $60 for a single trip. Additional charges may apply.
To safeguard your contents against damage in the process of moving, consider getting a home insurance plan that can protect your items as well as your new abode.
Charge your moving fees to the right cashback credit card to maximise your returns and stand to win attractive prizes* when you sign up with us.
*Terms and conditions apply.
Read these next:
Attention, HDB Flat Owners: 10 Things You Need To Know About The Home Protection Scheme
How To Buy A House In Singapore: A Complete Guide (2021)
How Much Do You Need To Buy Your First Home In Singapore?
The Complete Guide To Transfer Of HDB Ownership
How Much Do You Really Need To Afford A Landed Property In Singapore?
---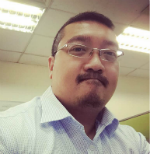 By Alevin Chan
An ex-Financial Planner with a curiosity about what makes people tick, Alevin's mission is to help readers understand the psychology of money. He's also on an ongoing quest to optimise happiness and enjoyment in his life.
---