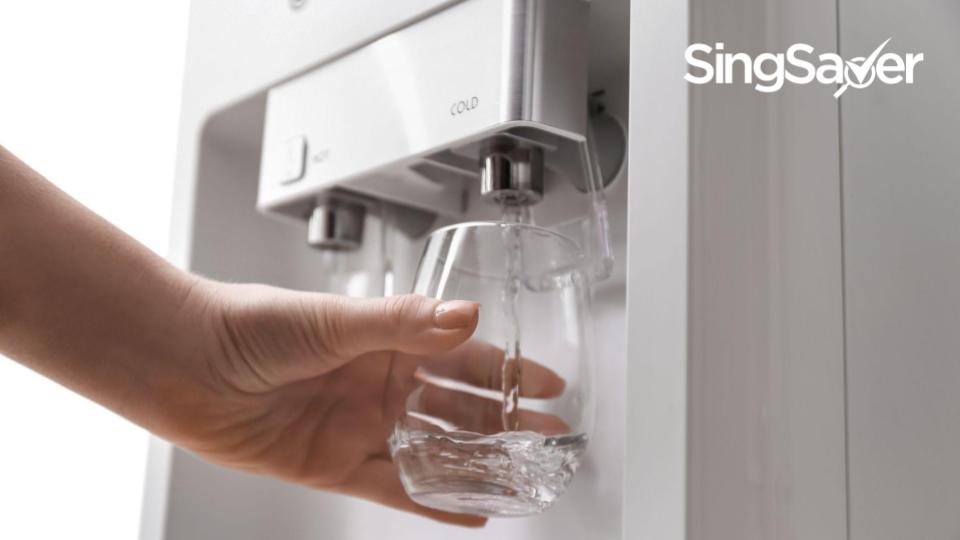 Using a water dispenser with filtration capabilities is a convenient, cost-effective way to ensure healthy drinking water at home or in the office. From health-promoting to easy maintenance and budget-friendly models, here are five popular water dispensers in Singapore.
With Singapore's highly vaunted reputation for having among the cleanest drinking water in the world, you may be surprised to see so many vendors actively pushing water filtration and dispensing systems.
Isn't our water safe to drink straight from the tap?
While the water that leaves the treatment plants is of the highest quality for drinking and washing, the water you get from the tap may have travelled through old pipes and badly maintained taps, which can result in contamination.
You could boil your water before drinking to remove any harmful germs, but other pollutants like sediment and odours may remain.
Regularly sterilising your taps and replacing old water pipes in your home may help solve the problem, but there are no guarantees.
A more assured way to get high quality water is to install a water dispenser in your home or office. These systems not only help to remove pollutants and sterilise water, more advanced models can also alter the properties of your water for purported health benefits.
Here are five popular water dispensers in Singapore that provide instant purified water on demand.
5 popular water dispensers for home and office use
Water dispenser
Features and specifications
Cost
Cosmo Quantum
Tankless design, suitable for desktop use
6-step filtration system
UV-light disinfection
3 temperature settings – cold, lukewarm, hot
Liquid volume control
Re-boil function
S$1,999 at Cosmo
Coral Pure Premium 8++
Under-the-sink system with desktop dispenser
Up to 15 stages of filtration, highest range of impurities removed
NSF ANSI 42, 53, 58 & 61 certified
Three preset dispensing volume
Water enriched with minerals
Extensive list of health claims

S$3,490 at Coral Pure
Sterra Water Purifier
Self-sterilising function, minimal maintenance
4-stage filtration with UV-led at nozzle to ensure clean and safe drinking water at all times
4 temperature settings, automatic filter control and filter change indicator
Comes with 2 years worth of free filters
S$2,199 at Sterra
828 Water Dispenser
3-stage filtration system
Hot and cold water dispensing
Temperature sensor and child safety lock
Budget-friendly model with professional scheduled maintenance
S$1,180 at 828
Tomal FreshDew Hot and Ambient Cool Dispenser
Space-saving wall-mounted design
3-stage filtration that produces alkaline water
Dispenses hot and ambient temperature water
Comes with free standing tap for easy filling of large bottles
S$2,199 at Tomal
Cosmo Quantum
Cost: S$1,999 at Cosmo
A premium device that works as well as it looks, the Cosmo Quantum is a tankless desktop water dispenser that comes with plenty of useful features.
The machine uses a six-step water filtration system to thoroughly remove impurities from water, and even has UV-light disinfection to ensure the highest levels of purity and cleanliness.
The Cosmo Quantum offers three temperature settings for convenience: cold (5 – 10°C), lukewarm (30 – 45°C) and hot (89 – 97°C). There's also a re-boil function if you absolutely need boiling hot water.
Dispensing is easy via the control panel located at the top. You can even choose preset liquid volumes, for one-touch automatic dispensing.
Delivery and installation (your water dispenser needs to be hooked up to the water mains before use) is free, but you may experience some drilling and minor work if your water line isn't easily accessible. Changing filters is easy enough, with a twist and lift operation anyone can do.
The main downside here is its hefty price tag. But if you look past that, the Cosmo Quantum delivers on its core function of dispensing purified water at desired temperatures, along with some pretty nifty features, all wrapped up in a sleek, modern design.
Coral Pure Premium 8++
Cost: S$3,490 at Coral Pure
If you absolutely must have the highest standard of drinking water available – so clean that even the global health body NSF International approves – then check out the Coral Pure Premium 8++ water dispenser.
Featuring up to 15 stages of water purification across nine filters, the Coral Pure Premium 8++ is said to produce water that is so pure that it even exceeds World Health Organisation's standards for safe drinking water.
But it's not just what it takes out, but also what it puts into your water. This Korean product is capable of fortifying your drinking water with a whole list of natural minerals, including calcium, magnesium, zinc, iron and potassium.
There are many more health claims the manufacturer makes, but according to its website, their lofty standard is driven by their goal to replicate "high-quality drinking water similar to natural spring water found in longevity villages".
If you're wondering if this means you'd be installing a whole water treatment plant, you'll be glad to know that the whole system is surprisingly compact, with its undersink installation helping to keep everything tidy and out of sight.
You'll only need to make space for the included dispenser, which measures a slim 18cm across. The device also comes with seven preset temperatures, three preset dispensing volume, and other handy features.
Sterra Water Purifier
Cost: S$2.199 at Sterra
If you prefer to have a water dispenser that requires as little maintenance and cleaning as possible, you'll probably love the Sterra Water Purifier.
Another quality product hailing from Korea, this tankless desktop water dispenser features electrolysis-driven self-sterilising to prevent microbe build up in its internals. Meanwhile, the dispensing nozzle contains an UV-C LED, which deactivates and neutralises harmful germs in your water if there are any to be found.
Further adding to a hassle-free user experience are features such as instant water dispensing at four temperature settings, and automatic volume control. With an easily accessible side panel, changing the filters is also an easy task.
All in all, the Sterra Water Purifier is a great option for those who want hassle-free water purification and dispensing without too much cleaning or maintenance involved.
828 Water Dispenser
Cost: S$1,180 at 828
Water dispensers (at least, those with filtration or purification capabilities) don't come cheap, but here's a more wallet-friendly option from 828, which specialises in supplying drinking water solutions to corporate environments and homes.
The 828 Tabletop Water Dispenser offers no-frills water dispensing functions, which should satisfy most basic household needs. You can have instant hot or cold water at the touch of a button, with the built-in 2.8L tank ensuring all-day use.
Built for the home environment, the device weighs just 12kg. It also incorporates temperature sensors and a child lock for enhanced safety.
As an added bonus, 828 offers professional scheduled maintenance and filter change twice a year, at S$180 per servicing. That works out to just S$1 per day.
Besides the classic black and white colour options, this water dispenser is also available in oak-brown, mandarin orange and rose-red.
Tomal FreshDew Hot and Ambient Cool Dispenser
Cost: S$2,199 at Tomal
If space is scarce in your home or kitchen, why not opt for a wall-mounted water dispenser instead?
The Tomal FreshDew Hot and Ambient Cool Dispenser is one of the rare few water dispensers that will not take up space on your countertop, thanks to its wall-mounted design. You can install it on any sturdy vertical surface for instant hot and ambient water dispensing.
The system comes with a desktop tap that you can use to conveniently fill up water bottles and larger containers.
Also included are three filters that work together to purify water of contaminants and increase alkalinity through the addition of natural minerals.
One drawback is that the water dispenser is only capable of dispensing hot water, while ambient temperature water is only slightly cooled.
You'll need to fill up a pitcher and stick it in the fridge for cold water, so do take this into consideration if you absolutely must have your water icy chilled.
Tips for choosing and using a water dispenser
Don't neglect regular cleaning and maintenance
Probably the foremost tip to bear in mind when using a water dispenser is to make sure you carry out regular cleaning and maintenance.
Just because the dispenser is used for nothing but pure water doesn't mean bacteria won't build up over time. Exterior surfaces such as the casing, the handle, and even the water nozzle need to be regularly cleaned and disinfected. Same goes for the water tank, if your dispenser comes with one.
Another often overlooked task is to replace the filters that many water dispensers come with.
The vast majority of these filters work by trapping any unwanted materials from your water. Over time, the filters will become less and less effective in doing so, and worse, can even turn into a breeding ground for bacteria, fungi and all sorts of nasty microbes.
When that happens, the water from your dispenser will become contaminated, and probably not very safe for drinking anymore.
Health claims are not proven
While there are many fanciful and wondrous claims about the purported health-giving properties of certain brands or types of water dispensers, there is, so far, no scientific proof.
Any 'evidence' of the ability of alkaline water or energised water or oxygen water to improve health or cosmetic conditions are anecdotal at best.
Many of these stories tend to be from people who claimed their skin issues, poor digestion, allergies or whatever cleared up once they switched to a certain water dispenser.
We're not calling these people liars and cheats, nor are we denying their experience. The thing is, outside of a controlled experiment, we cannot be 100% sure that the improvements they experienced were brought about by their water dispensers alone.
For all we know, their symptoms improved simply because they started to drink more water, as being chronically dehydrated is known to trigger certain conditions.
The point is, don't feel pressured to spend more money on an expensive water dispenser with purported health benefits, especially if you're on a tight budget. A basic model is just as capable of dispensing clean, purified water for you.
But on the other hand, if you have the budget, and truly are convinced of the advantages – perhaps you've sampled the water yourself from someone who owns the same dispenser – then go ahead and get the model you want. Just don't expect any miracles.
Mind the specifications
It's a pity but some water dispensers look better than they perform, so be sure to check the specifications on the model that caught your eye.
Water flow rate is perhaps the most important one. Nothing is more frustrating than getting stuck waiting for your water bottle to fill in the middle of a busy day (unless your aim is to encourage water cooler talk in the office).
Other specifications to check would be the water temperature range, the noise level, how much space needed (tankless models are more compact), and the ease and frequency of cleaning and maintenance.
Generally speaking, desktop water dispensers can be easily washed and maintained by the user, while standalone dispensers or under-the-sink systems usually require servicing by a qualified party.
Beware of high maintenance costs
Many water dispensers come with filters, which – as mentioned earlier – need to be replaced on a regular basis. This means you'll need to factor in this added expense in your household budget.
Be sure to check how much the filters cost for your preferred water dispenser, and how often you need to replace them. This will give you a rough monthly maintenance budget.
If the filter replacement would be too expensive, it might be worthwhile going for a different water dispenser with more affordable filters, or can last longer.
You'll also want to check the servicing fees for larger machines that require regular cleaning and maintenance by a professional. Try to negotiate for a lower overall cost by signing up for a longer maintenance package, or shop around for a different maintenance provider.
Charge your water dispenser to the right cashback card and stand to earn attractive prizes and rewards!*
*Terms and conditions apply.
Read these next:
5 Best Portable Aircons to Buy for Relief from Singapore's Oppressive Heat
7 Work-From-Home Essentials For All Budgets
The Real Cost Of Returning To Office
10 Best Office Chairs For All Your 2021 Work-From-Home Needs: Herman Miller, Secretlab And More
18 Must-Have Gadgets In Your Room That Are Below S$50
---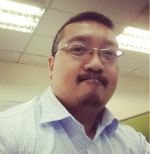 By Alevin Chan
An ex-Financial Planner with a curiosity about what makes people tick, Alevin's mission is to help readers understand the psychology of money. He's also on an ongoing quest to optimise happiness and enjoyment in his life.
---