If you're looking for a unique way to enjoy your next holiday, nothing beats getting onboard a luxury yacht and sailing off into the sunset.
With limited travel options, yachting is becoming an increasingly popular activity in Singapore as a way to seek respite, even if just for a few hours or a couple of days.
If you want to try something different, renting one of these luxurious cruisers may be just what you seek.
We've compiled a list of yacht companies that offer yacht hire and charter services for your next vacation.
Yacht rentals in Singapore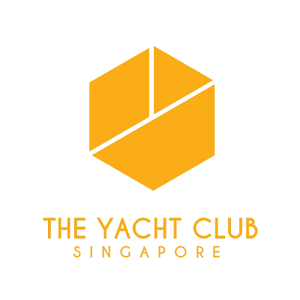 Whether you're looking for a romantic getaway or an adrenaline-fueled adventure, there's something at The Yacht Club that will suit your needs. You can explore Singapore from aboard one of its yachts as it offers food and tipples (from S$1,000) with water sports available too.
To complete this unique experience, there are over 20 yachts for charter, from inexpensive and low-cost yacht rentals to pricey luxury ones.
The Yacht Club is located at Oxley Tower (138 Robinson Road #03-42). You can also call at 8123 0546 or visit its website to find out more.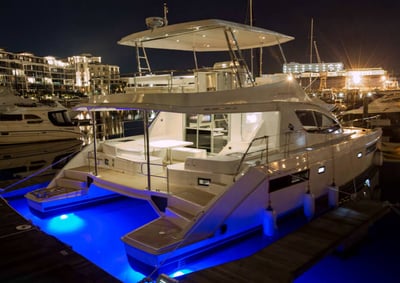 Valencia Yacht provides a premium yacht rental experience. With their wide selection of boats, you are sure to find something that suits your needs. They offer yacht charters, yacht stays, and boat hire services for tourists and locals from S$999.
Valencia Yacht has a fleet of yachts that can accommodate any budget and up to a group of eight. All its boats are well-maintained and equipped with all the necessary amenities for a yacht rental.
You can also arrange yacht events and parties on its luxury yachts; it provides catering services with menus that range from a traditional buffet to barbeque at sea.
Check out its yachts at ONE°15 Marina Sentosa Cove or call 9383 0098 with any enquiries. Go to its website to learn more about its yacht rentals.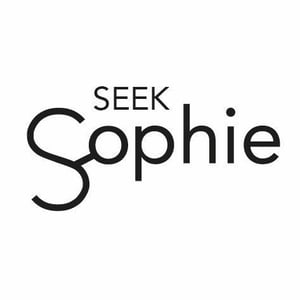 Seek Sophie yacht rentals provide yacht charters, yacht stays and yacht events for those looking to explore Singapore differently.
Its fleet of luxury yachts ranges in size and style, and can accommodate up to a group of eight. Its boats have comfortable seating areas, single beds, and indoor bathrooms for your convenience.
You can enjoy a range of water sports and activities while sailing with Seek Sophie yacht rentals. Visit its website or call 9721 0788.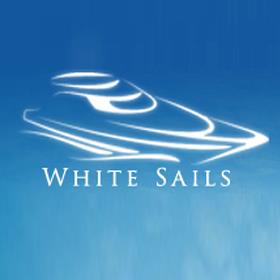 White Sails yacht rental company is known as one of the best yacht rentals and yacht charters for those looking to explore on the water. It offers a fleet of luxurious yachts that can accommodate 18 people, with prices that start from S$599.
The Sunrise catamaran is a perfect choice for anyone looking to charter a yacht. It's not just about the views from this boat – there's plenty of room onboard, and it has all kinds of amenities.
With both day and night trips available, your friends will be impressed with what they see when booking an exclusive cruise aboard one of these magnificent vessels.
What's better than one trampoline? A whole bunch of them. Your kids will love the open deck space with all its bounce possibilities.
And don't forget about how comfy they'll feel in their bed while you enjoy some time onboard this yacht rental. Three spacious bedrooms ensure plenty of room for everyone.
It also provides catering services with menus that range from international cuisine to barbeque on the yacht. You can find out more about its yacht rental services by visiting its website or calling 8661 7600.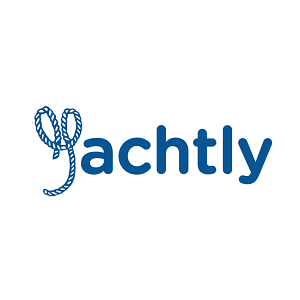 The most luxurious way to explore Singapore is on one of Yachtly's large and affordable yachts, with prices starting from S$500.
With over 30 different vessels in its fleet, you are sure to find the perfect match for any occasion, from small groups looking for an unforgettable experience together to large parties that require more space.
The trip planner will provide you with an itinerary, but if it's not what you are looking for, they'll also let you customise one yourself. Just make sure to share them with the captain before disembarkation so that everything goes smoothly.
With tons of amenities available such as BBQ services and water toys, it's no wonder that Yachtly Singapore has become popular among tourists.
The operator offers a unique experience letting you dine under the stars, drive on jet skis, and relax on an inflatable float.
Call 8299 2678 or visit its website for more information.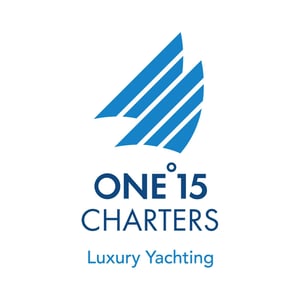 If you are looking for the ultimate in luxury and pleasure, there is no better way to spend a day than aboard one of Singapore's largest yachts. This company has everything from fishing boats with comfy seats that can hold up to 10 people to luxury vessels capable of seating 50 individuals.
One15 Luxury Yachting offers a one-stop shop for all your luxury needs and will go the extra mile to take care of your needs.
We recommend that you board the Hye Seas II, which is among the top 50 superyachts in Asia. This yacht's design provides an elegant and grand experience for those who prefer refined luxury rather than flashiness.
You will also be able to enjoy all these amenities while dining on delicacies prepared by professional chefs. Imagine your guests' delight as they enjoy a BBQ meal served by their very own private chef.
From S$3,500, the elegant Lady Quikglow catamaran will also make for the perfect yacht party, with its five-star amenities.
ONE15 Luxury Yachting is located at 11 Cove Drive. Visit its website or call 6305 9676 for more information.
Planning for a yacht staycation
If you're looking to plan a yacht staycation in Singapore, there are a few things you need to take into account.
Pick the right boat
The first thing you need to do is pick the right boat for your needs. Whether you're looking for a yacht charter, sailing experience or just a simple boat hire, there's something for everyone.
If your yacht charter company offers pick-up and drop-off services to nearby islands, take them up on their offer. It saves a lot of time and money when it comes to travel, and you'll be able to spend more time enjoying the yacht.
However, be mindful that different yachts have varying amenities and capacities, so make sure to check which one will work best for you and your guests before booking.
Choose a date and plan the event
The most important thing to do when planning a weekend getaway is to set aside the time for friends and family. But don't forget that with more people comes additional costs.
One of the best ways to have a great staycation is by getting creative with your plans. You can start listing down all those activities you want to participate in during this time off.
Make sure you book in advance. This is especially important during busy periods such as public holidays and weekends. Check the weather forecast before you set sail. Nothing spoils a yacht staycation like having to cancel because of bad weather.
Make a packing list
The essentials to take on a yacht staycation are few and simple. You'll need some spare clothes, towels or other clean items that can be used in case of emergencies while at sea.
However, besides these bare necessities, there isn't much else you'd need for this getaway. Oh, and don't forget to pack your favourite food and drinks for that perfect picnic at sea.
Add any desired extras
There's usually an option for a BBQ on board. You can order it as an add-on during your yacht booking, so you don't have to worry about bringing food with you.
Some yachts have a policy that only allows the crew to do onboard cooking. Additionally, there's an additional fee for the BBQ service and pit cleaning.
Update yacht company of any overnight stays
If you and your friends plan to stay overnight, mention it when making your booking. That way, the yacht charter company can arrange for extra bedding and towels for everyone onboard.
Reasons for having a staycation on a yacht
Such a staycation will allow you and your friends to spend quality time together while enjoying the luxurious comfort and facilities of a yacht. Need more reasons? Here are some more:
Picturesque view – Yacht charters and boat hire services give you access to some of the best views of the coast of Singapore. Whether you're sailing around the Marina Bay area or exploring the Southern Islands, the perfect photo opportunity is always just around the corner.
Fishing – If you're a fan of fishing, yacht rentals in Singapore are the way to go. Many of the boats and charters come with all the necessary gear, so you can spend your day out on the water catching dinner.

BBQ – Another great thing about yacht rentals is that you can have your BBQ party right on the boat. Whether you're cooking up a storm or just relaxing in the sun, it's an excellent way to spend the afternoon and evening with family or friends.

Snorkelling and diving – If you're a fan of the water, yacht rentals in Singapore are going to be for you. Many boats come with access to snorkelling and diving gear, allowing you to explore and experience the many wonders of marine life.
Island hopping – One of the best things about yacht rentals in Singapore is that you can use them to explore the many beautiful islands nearby. Whether you're looking for a day trip or an overnight stay, there's something for everyone.
KTV session – For yacht rentals in Singapore suitable for big groups, you can even throw your very own karaoke session. Whether it's a bachelorette party or just some friends getting together to belt out their favourite songs, yacht charters are the perfect venue for those looking to sing the night away.
Catching the sunrise or sunset – Finally, one of the most romantic things about yacht rentals in Singapore is that you can catch the sunrise or sunset while out on the water. With a glass of champagne in hand and your loved one by your side, there's nowhere more perfect to catch these beautiful moments.
Conclusion
From exploring the many beautiful islands nearby to spending an evening BBQ-ing on the boat, yacht rentals in Singapore will leave their guests spoiled for choice. With plenty of options available, there's sure to be a charter or hire that's perfect for your needs. So why not book today and enjoy a day trip or staycation you'll never forget?
---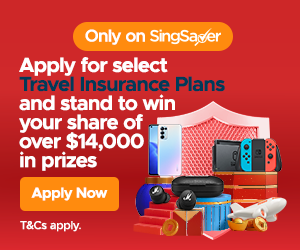 SingSaver Exclusive Travel Insurance Offer: All successful applicants of any MSIG, TIQ, Starr & Allianz Travel Insurance products will score up to 2x entry in our SingSaver CNY Grand Lucky Draw. Stand to win your share of over S$14,000 worth of exciting prizes! Valid till 31 January 2023. T&Cs apply.
Compare and purchase your travel insurance through SingSaver to get the best deals and discounts for your preferred coverage!
Read these next:
Best Travel Insurance Plans And Promotions In Singapore (2022)
Cruise To Nowhere: Is It Worth Your Money And Time?
7 Travel Insurance Plans With COVID-19 Coverage (2022)
Best Travel Insurance In Singapore (2022)
21 Best Things To Do In Vietnam (VTL 2022) — Activities, Food, Must-See Places