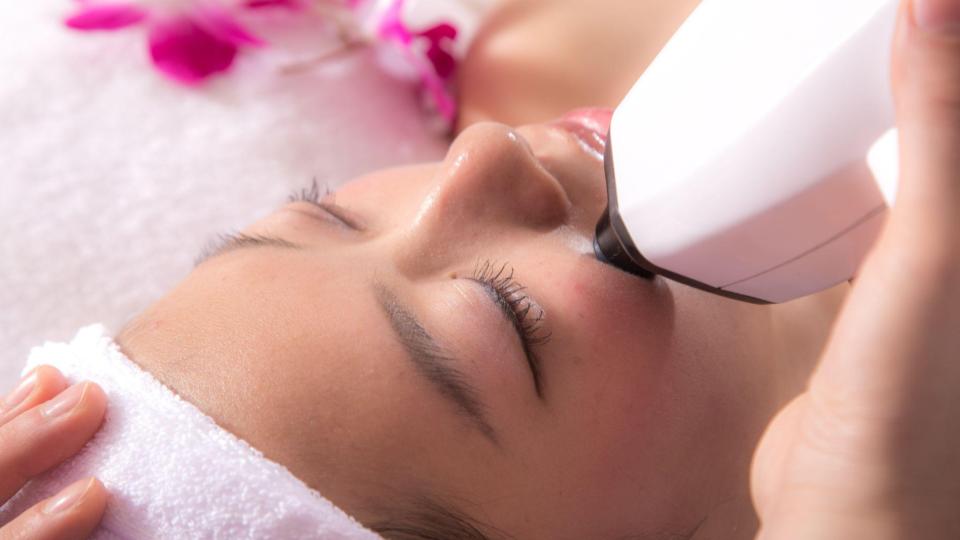 If you're facing skin woes, fret not. Here's a comparison of the different skincare clinics in Singapore where you can find the best methods and clinics for treating acne.
Acne is one of the most challenging skin-related ailments to treat. That's because acne can be pretty stubborn and tends to recur even after vigorously treating it. The condition affects both teenagers and adults worldwide and can lead to scars that might last throughout one's entire life and lead to self-esteem issues.
Though most cases of acne tend to go away on their own without further intervention, some are very stubborn and require medical assistance to treat. Let's delve into some of the treatments of acne and the clinics available to you in Singapore.
Lifestyle and home remedies
You can try to control mild acne at home as you seek help from a dermatologist in case it gets worse. Essential skin care and keeping your skin clean can go a long way in managing acne. Try out the following at home before you seek help from a dermatologist:
Wash your skin with a cleanser. Always ensure that you do this gently to avoid inflaming the affected area. Try to avoid anything that can irritate your skin.
Try out some acne cream: Products that contain salicylic acid and glycolic acid have been shown to help treat acne.
Avoid direct sunlight: Direct sunlight affects some people who suffer from mild acne, so it is essential to avoid it during the treatment period.
Avoid touching the affected area: Touching your skin can lead to infection and inflammation; therefore, it is crucial to avoid doing so until the area is healed.
Shower regularly: Remember that sweat can cause more acne on the skin to break out, so it is vital that you shower often.
The above intervention will help you manage your acne at home as you seek more professional help. Dermatologists have a more comprehensive way of managing and treating acne that does not clear up. Let's have a look at some of these procedures.
Acne treatment when there is no scarring
Acne creams
Acne creams are a great way to keep your acne in check as they contain active ingredients like benzoyl peroxide, which kill bacteria. However, it is crucial to seek the help of a dermatologist to get the right prescription when it comes to the suitable cream for your skin.
Acne treatment when there is scarring
In cases where the acne does not go away and scarring has developed, the dermatologist might prescribe additional intervention to try and put the acne in check. Let's take a look at acne treatments for when scarring has occurred:
Laser treatment
Laser treatment is one of the best ways of removing scarring that is a result of acne. During the procedure, the affected area of the skin is exposed to laser beams, which help remove dead cells, thus allowing the skin to regenerate.
Microneedling
Radiofrequency microneedling is another procedure that is used to stimulate skin regeneration in the affected area. The procedure is very similar to laser treatment, although tiny microscopic needles are used instead of laser beams. The great thing about using the microscopic needles is that it allows more specific intervention at the affected spots, making it more effective.
Chemical peel
In this procedure, chemicals are applied to your skin which has the effect of peeling off the outer skin of the affected area, thus helping the skin regenerate. Some of the chemicals, such as salicylic acid, are great in exfoliating the skin, helping it grow afresh.
Subcision
This procedure is done on bumpy skin. A needle-like device is inserted on the uneven skin, raising it to the skin level and eventually removing it.
Skin grafting
In this procedure, the affected part of the skin is surgically removed then replaced by another patch of skin removed from somewhere else in the body. The grafted skin is usually put in place and held by a special skin glue that keeps it in place until it heals and attaches itself firmly on the skin.
Dermal fillers
Dermal filler is a procedure meant to make the skin look younger and healthier. In this procedure, hyaluronic is a type of protein inserted in the affected area. This protein has the effect of plumping up the skin and making it look healthier.
Clinics for acne treatment
1. Apax Medical & Aesthetics Clinic
Apax Medical & Aesthetics Clinic is one of the best in Singapore. Its dermatologists have significant experience in skin surgery and cosmetic dermatology. The skincare clinic has won many awards over the years for its quality service.
Its skincare procedures are divided into three programmes: acne-free, acne laser, and acne scar revision.
The acne-free program consists of laser treatment and a microdermabrasion facial procedure.
In the laser programme, there are various laser procedures designed for patients with acne problems that are more serious.
Finally, the acne scar revision programme combines different procedures such as subcision and radio frequency to help get rid of acne scarring.
| | |
| --- | --- |
| Procedure | Cost |
| Acne treatment with topical and/or oral medication | From S$90 |
| Hydra Plus facial | From S$180 |
| Advanced laser acne treatment | From S$252 |
| PICO Laser | S$350 onwards |
| Subcision | From S$400 |
| TCA Cross | From S$300 |
Address:
1 Woodlands Road, Junction 10, #02-11, Singapore 677899
212 Hougang Street 21, #01-331, Singapore 530212
Contact: 6769 6007
2. The Clifford Clinic
The Clifford Clinic is an established acne-treating clinic in Singapore. The clinic has a reputation for treating mild acne and scarring from acne quite effectively.
They are pretty expensive because they use state-of-the-art technology in treating acne. These high-tech technologies include hydrafacial technology, which has won many awards, and follicle treatment, which is quite advanced.
| | |
| --- | --- |
| Procedure | Cost |
| Medication | S$20 to S$60/month |
| Facial | From S$200 |
| Deep chemical peel | From S$300 |
| Laser treatment | From S$350 |
| Selective follicle treatment | From S$856 |
| Radiofrequency microneedling (Infini) | S$2,550 |
Address: 24 Raffles Place, #01-03, Clifford Centre, Singapore 048621
Contact: 6532 2400
3. Privé Aesthetic
Privé Aesthetic offers not only skin treatment but also treatments for your body and hair. They mainly concentrate on laser treatment and have state-of-the-art technology when it comes to skin treatment.
| | |
| --- | --- |
| Procedure | Cost |
| Face therapies | From S$88 |
| Fotona 4D Laser | From S$428 |
| Viva Smooth | S$2,200/6 sessions |
| Laser treatment | S$800 to S$1,200/session |
Address: 390 Orchard Road, #03-02, Singapore 238871
Contact: 6737 0755
4. Dermatology Associates
Dermatology Associates is one of the largest skincare clinics in Singapore. The clinic has been around for quite some time and they have an amazing reputation when it comes to skincare treatment technology. Some of the services they offer include microdermabrasion, subcision and acne phototherapy.
| | |
| --- | --- |
| Procedure | Cost |
| Consultation | From S$120 |
| Chemical peel | S$280 per session |
| Other treatments | Upon consultation |
Address and contact: Multiple outlets
5. The Dermatology Practice
The Dermatology Practice has made a name for itself as the go-to clinic for treating skin-related issues. The clinic specialises in skin, allergies, and hair-related issues.
They are well known for their spot acid treatment procedure which is excellent for keloidal scars.
| | |
| --- | --- |
| Procedure | Cost |
| Consultation | From S$140 |
| Injections | From S$200 |
| TCA spot / Cross treatment | From S$200 |
| Hydrafacials | S$350 per session |
| Chemical peels | S$1,080 per 6 sessions |
| Laser treatment | S$1,900 |
Address and contact: Multiple outlets
6. The National Skin Centre
The National Skin Centre is one of the best acne treatment clinics in Singapore. They have a specialised acne clinic that deals with everything acne-related and uses modern methods of treating acne. Patients need to book an appointment beforehand.
The clinic offers subsidised treatment for both citizens and permanent residents. They provide medications for acne management and surgical procedures for scarring resulting from acne.
| | |
| --- | --- |
| Procedure | Cost |
| Consultation | S$36 to S$57 |
| Medication | Roughly S$100 |
| Acne scar treatment | Upon consultation |
Address: 1 Mandalay Rd, Singapore 308205
Contact: 6350 6666
Conclusion
Your skin is the largest organ in your body that protects you from the elements. Taking care of it can ensure that you look younger and healthier for a very long time. Acne can cause a lot of damage to your skin and, if not well handled, can result in low self-esteem.
Seek the help of a qualified dermatologist whenever you see a breakout of acne on your skin, as this will help you manage it effectively without the need for more advanced intervention.
If your acne is long gone but has caused scarring, you can try out any of the above clinics to get the best care. The main advantage of these clinics is that they offer some of the highest quality acne skin treatment procedures in the world using the latest technology. Therefore, you are assured of an intervention that will work for you.
---
Pay for your acne treatment with one of these best rewards credit cards, and enjoy your renewed skin alongside your redeemed rewards.
Read these next:
Top Credit Card Promotions And Deals On SingSaver (March 2022)
Beauty Deals: Facials Under $100 In Singapore
Best Massage Places In Singapore for Low, Mid And High Budgets 2022
7 Best Onsens In Singapore To Melt Away All Your Stress
Best Home Spa Treatments For Under $150