Vegan and vegetarian restaurants offer delicious eating that is friendlier on the planet. Here are our best picks, and how much you can expect to spend.
Some of the most exciting developments happening in the heady world of food are in vegan and vegetarian dining, which has received a trendy makeover with the arrival of numerous buzz-worthy, made-for-Instagram, cafes, bistros and eateries.
Of course, vegetarian food is nothing new in Singapore, with Chinese and Indian vegetarian being long-beloved staples from hawker centres to restaurants and shopping malls.
From the trendy to the traditional, here's our pick of the six best restaurants serving up vegan and vegetarian menus to sink your teeth into.
6 hottest vegan and vegetarian restaurants in Singapore in 2022
| | |
| --- | --- |
| Restaurant | Estimated cost per pax |
| Herbivore Japanese Vegetarian Restaurant | S$20 to S$30 |
| Whole Earth | S$20 to S$30 |
| Real Food | S$15 to S$25 |
| Cultivate | S$30 to S$50 |
| Afterglow | S$15 to S$25 |
| Annalakshmi | Pay what you will |
1. Herbivore Japanese Vegetarian Restaurant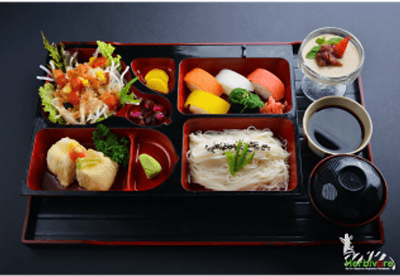 Location: Fortune Centre, 190 Middle Road, #01-13/14, Singapore 188979
Opening hours: Daily - 11.30am to 3pm, 5pm to 9.30pm
Contact: Tel: 6333 1612 | Email: info@herbivore.sg
Website
Herbivore stands out for being a vegetarian restaurant that offers Japanese cuisine. And don't worry, it's not just some gimmicky eatery trying to capitalise on current trends.
The restaurant is the brainchild of Mr Ho, a veteran in the vegetarian restaurant business with over a decade of experience. It is an evolution of Zen, Singapore's first vegetarian and vegan Japanese restaurant, which Mr Ho launched together with a chef from Japan.
Today, Herbivore serves up modern-casual Japanese dining that includes plant-based versions of crowd favourites like tonkatsu, unagi and even salmon sashimi.
Expect to spend: Mains such as rice bowls and sushi platters go for around S$15 to S$20, and side dishes start from S$5. There are also bento set meals ranging from S$25 to S$35.
2. Whole Earth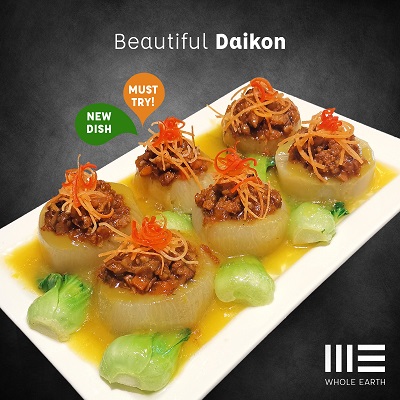 Location: 76 Peck Seah St, Singapore 079331
Opening hours: Daily - 11.30am to 3pm, 5.30pm to 10pm
Contact: 6221 6583
Website
Home-grown vegetarian restaurant, Whole Earth, is one of the OGs in the Singapore plant-based dining scene. It was established all the way back in 2003 and quickly went on to become a favourite among local diners of all dietary preferences.
The eatery serves up a mix of Peranakan and Thai cuisine, each item on their menu a loving vegan rendition of classic dishes, perfected through rounds of fine-tuning.
The unyielding dedication to elevating humble, everyday ingredients has earned Whole Earth well-deserved recognition. In fact, it is the only plant-based restaurant in Singapore to have been awarded the Michelin Bib Gourmand award every year from 2016 onwards.
Expect to spend: Whole Earth offers family-style dining with sharing portions (approximately S$20 to S$25), although some individual dishes are also available (approximately S$10). It's best to bring a dining buddy or two to split the costs.
3. Real Food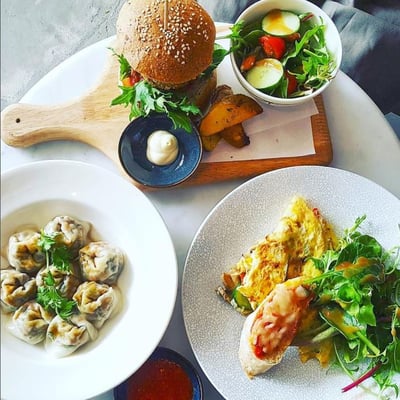 Location: Orchard Central, South Beach, Yishun
Opening hours: Daily - 11am to 8pm
Website
At its three outlets in Singapore (and one in Penang), Real Food offers bistro-style dining set within sleek, modern interiors – ideal for catching up over a weekend brunch.
The menu is a mix of local Asian and Western favourites, ranging from comfort food like curry noodles, dumplings and rojak, to soups, salads and burgers. There's also an All-Day Breakfast selection starring pancakes, omelettes, and fried carrot cake.
Complimenting Real Food's vegan and gluten-free dine-in entrees are its fresh-baked bread, loaves and buns, available in a wide range of flavours of the day. They also provide island-wide food delivery (minimum order S$50), perfect for your plant-based house party.
Expect to spend: Most mains go for between S$10 to S$15, while snacks and sides start from S$6.50. The beverage selection is impressively varied, with coffee (S$4.50 onwards), cold-pressed juices (from S$7.80), probiotic homebrews like kombucha and kefir (from S$6), and more.
Read more:
28 Best All-You-Can-Eat Buffets In Singapore 2022
13 Best Mookata Restaurants In Singapore That'll Make You Feel Like You're In Thailand (2022)
The 26 Best Fine Dining Restaurants in Singapore 2022

4. Cultivate Cafe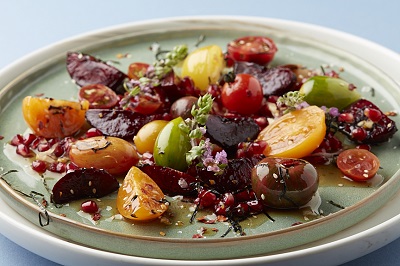 Location: The Maxwell Reserve Hotel, 2 Cook Street, Singapore 078857
Opening hours: Daily - 7am to 9pm
Contact: Tel: 6221 6583 | Email: reservations@cultivatecafe.sg
Website
Cultivate Cafe is the type of place you go to earn your clean-living halo. Located on the grounds of the upscale Maxwell Reserve Hotel, the eatery serves up food that makes you feel good not just in body but also your soul.
As per their website – "plant-based, GMO-free, gluten-free vegan food, made from the finest organic ingredients sourced locally and globally from small & family farms".
Befitting its conscious-living ethos, Cultivate Cafe's menu comprises of starters, salads, soups and sandwiches, along with trendy, IG-ready dishes such as seaweed caviar and superfood earth bowls.
Expect to spend: Cultivate Cafe is a little more pricey than the other entries on this list. Starters, sides and soup start from S$16, while sandwiches range in the mid-S$20. Superfood bowls and mains will take a healthy chunk out of a S$50-note.
5. Afterglow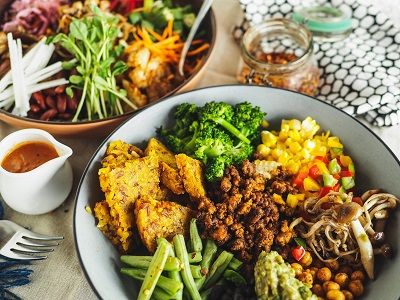 Location: 24 Keong Saik Road #01-01, Singapore 089131
Opening hours: Mon to Sat - 12nn to 10pm
Contact: Tel: 6224 8921 | Email: kampung@anglowgroup.com
Website
Tucked away in the hip downtown district of Keong Siak, Afterglow champions the pure-food movement and plant-based farm-to-table dining.
It's not just some wannabe jumping onto the trend. Afterglow was first established in 2013 and has been a thriving member of the plant-based dining community ever since.
Afterglow's menu is fresh and modern, comprised mainly of Western dishes like tacos, dips and chips, salads and burgers. There are also entrees such as cauliflower steaks, kimchi sushi rolls and zucchini noodles, alongside a selection of desserts and tarts.
Expect to spend: Starters and sides start from S$9 onwards, while salads go for around S$15. Mains are in the S$20 to S$25 range, and desserts start from S$13.
6. Annalakshmi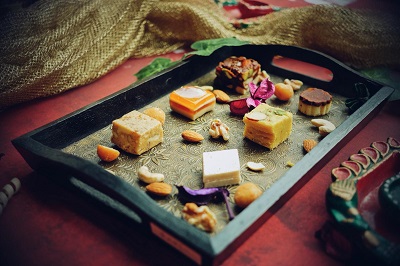 Location: 20 Havelock Rd, #01-04, Central Square, Singapore 059765
Opening hours: Tue to Sun - 11.30am to 3pm, 6pm to 9pm
Contact: Tel: 6339 9993 | Email: annagov@singnet.com.sg
Website
We would be remiss if we left this one off the list.
Indian cuisine has some of the best vegetarian restaurants in Singapore, and Annalakshmi is perhaps among the most well-known. Since 1986, this restaurant – we hear it's run by volunteers – has been serving up home-style Indian vegetarian food to the gastronomic public of Singapore.
Annalakshmi's enduring popularity no doubt stems from its delicious cooking and posh setting, with an extensive menu that is sure to satisfy even the pickiest diner. There are curries, dosai, naan, paratha, uthappam, samosa, dhal, paneer, pilau… the list goes on.
If you've been wanting to give Indian vegetarian cuisine a try, there's no better place to start than here.
Expect to spend: Annalakshmi runs on a "pay as you will" concept, so you're free to pay any amount you wish for your meal. But be warned that any attempt to cheap out will earn you a suggestion (sometimes sternly delivered, depending on who's on duty) as to how much to pay. If you're not sure, ask.
---
Don't forget to charge your meal to a credit card to earn cashback/rewards/miles. Don't have a credit card? Compare the best credit cards, along with our deals and promotions, by clicking the button below!
Read these next:
1-for-1 Buffet Dining Promotions In Singapore (July 2022)
20 Best Omakase Restaurants In Singapore 2022 For Every Budget
Latest Foodpanda Promo Codes In Singapore (July 2022)